Hi and welcome! I'm Kerri, the blogger behind A Pop of Pretty, a Canadian home decorating blog that shares tips, tutorials and inspiration on how to style your home pretty. I live on an island called Newfoundland, which is as far east as you can go in Canada without falling into the Atlantic Ocean!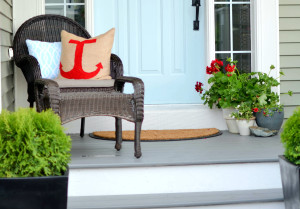 Four years ago, while on an extended maternity leave with twin newborns and a Kindergartener, I decided to start a blog on a whim. I loved being home with my kids, but after spending 7 years in business school and 15 years in a busy ad agency/marketing career, I desperately needed a creative and intellectual outlet.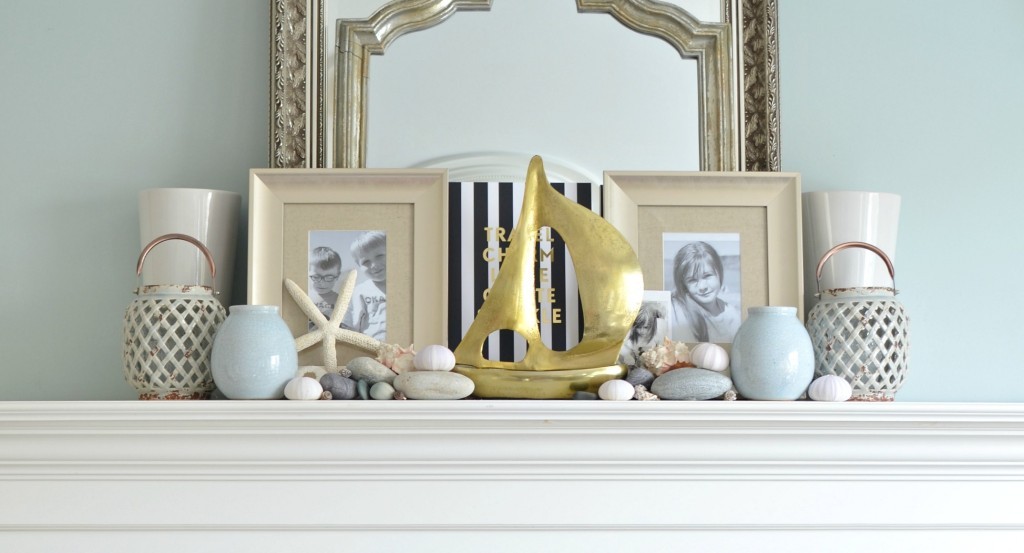 The topic of my blog was a no brainer. I've always been a decorating-obsessed lover of pretty homes, and a 'crafty-type'.  As a child, I had more fun arranging my Barbie house and blow-up furniture (am I aging myself, lol?) than dressing the dolls in stylish clothes. My free time as a teen was often spent re-arranging my room and styling my bookshelves. When I went to university, instead of studying my Economics textbook, I'd pour over decorating magazines in the Periodicals section of the library. Decorating has always been in my blood!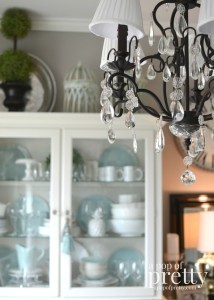 My personal home decorating style definitely leans towards French-inspired, but my favorite homes always have an eclectic mix of traditional and modern elements.  I love pops of colour against a neutral palette, natural textures like sisal and grasscloth, and pretty accessories – all topped off with a little bling.
Much to my surprise, I survived twin babyhood and toddlerhood…and…that little home decorating blog I started on a whim is still growing.
What started as a side hobby has blossomed into some amazing opportunities in the area of home decor and home styling.
Over the past few years, A Pop of Pretty has been featured on well-known online media like Better Homes & Gardens.com, Canadian House & Home.com, HGTV.com, Apartment Therapy.com, and the international Etsy.com blog. A Pop of Pretty was also voted a top Canadian blog over the past few years, being awarded a Top 3 Canadian Home Design Blog in the 2014 Canadian Made in Blog Awards.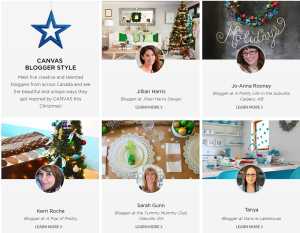 I've also had the opportunity to partner with great brands like Behr Paints, Canadian Tire, Best Buy, Posterjack, Krylon, Weldbond, Electrolux, Etsy (and more) for things like product reviews, article contributions, photography, and concept work.  Along the way, my projects have been shared and tweeted by more brands like Target Canada, Pillsbury, Para Paints, Fat Paint, Canvas Pop, Shur-Line and Blogher Publishing.

I've also traveled to Atlanta several times to attend Haven Conference, as well as Toronto to attend Blog Podium, to network with other bloggers and brands focused on home decorating and diy.
Finally, two years ago, my sister and I partnered to take on home styling projects in our local area.
Overall, it's been a fun and unexpected ride.
But it goes to show that when you love what you do, and do what you love, anything is possible!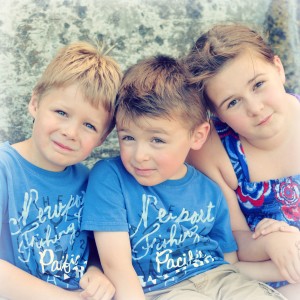 With 3 young kids (our twin boys are almost 6 years old now, and my daughter is 11!) and two dogs (a puppy and a senior), my home isn't perfect by any stretch of the imagination. My toss pillows aren't always perfectly pouffed – or even always on the sofa, for that matter!  Our glass doors always have handprints.  And, most days, the laundry is piled higher than my front-loader. But, I'm out to prove that you can style your home pretty even in a house filled with chaos!