This post was most recently updated on November 11th, 2020
In this article: Have you noticed, bottle brush trees are all the rage the past few Christmas seasons? They've come a long way from the tiny green ones in your mom's old Christmas village, lol. They now come in the prettiest hues, and add a sweet pop of texture and whimsy to your Christmas decorating. Are you wondering where you can find the cutest ones? I've rounded up some pretty bottle brush trees I've spotted along the way, from pastels to rainbow bright, and everything in between.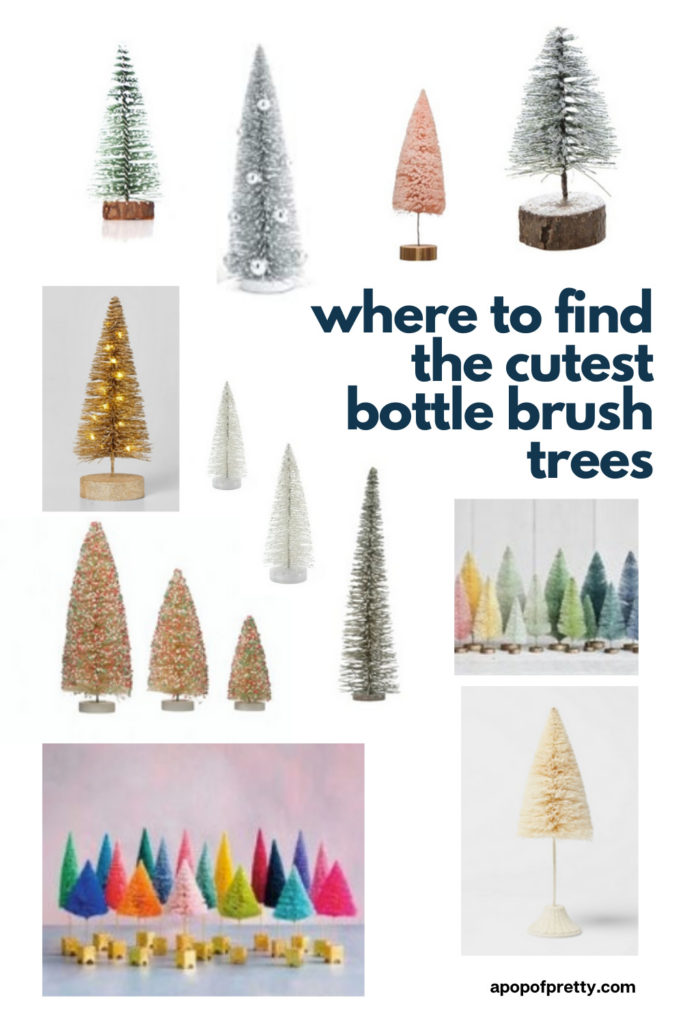 I've been on the hunt for cute bottle brush trees for my Christmas decorating this year. I got hooked on this adorable Christmas decorating trend last year. I collected a few sweet ones back then, and they looked awesome paired with just about all my holiday decor. In fact, I don't think you can go wrong with bottle brush trees. I loved them so much that this year I want them everywhere lol.


To be honest, Pinterest was what got me hooked on them in the first place. (By the way, you can find A Pop of Pretty on Pinterest here.) Almost all my decor cravings start over there, lol. On Pinterest, I've spotted these adorable trees used in so many cute ways. For example, you can use the tiniest ones to make sweet mason jar snow globes. (See my Parisian themed one below.) I've also seen them used on wreathes. But, my favourite way to use them is to simply group them on a fireplace mantel or shelf!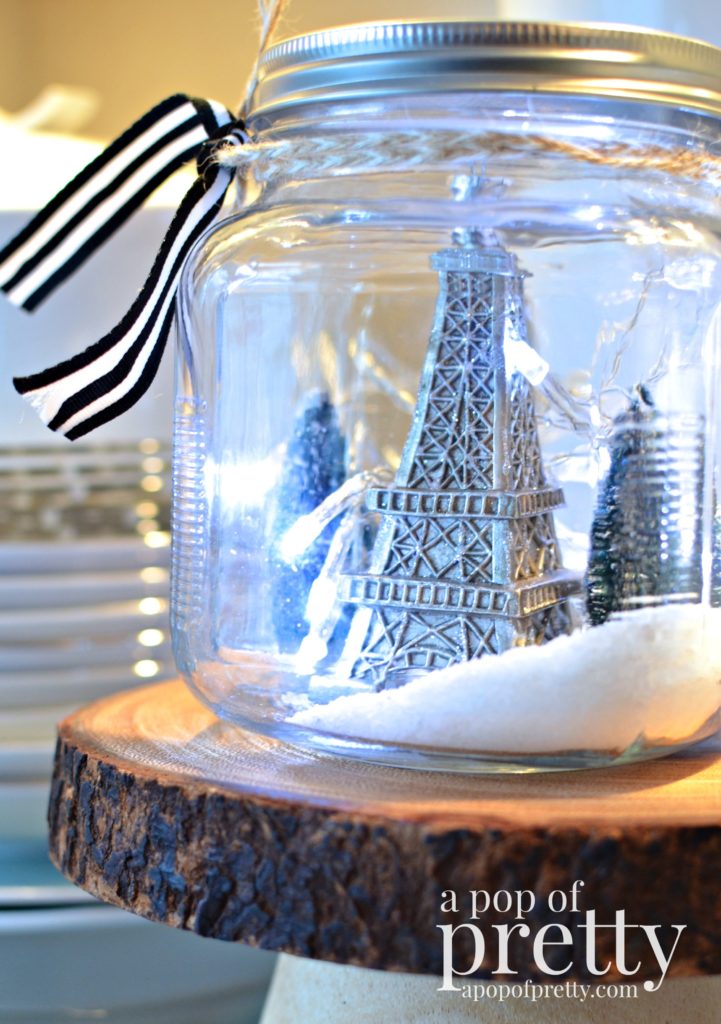 When I searched for bottle brush trees online, I had no idea just how many different colours and styles there were out there! You can pretty much find any colour in the rainbow for your Christmas decor. So, I thought I'd share some of my finds in case you're obsessing about these cuties this year too!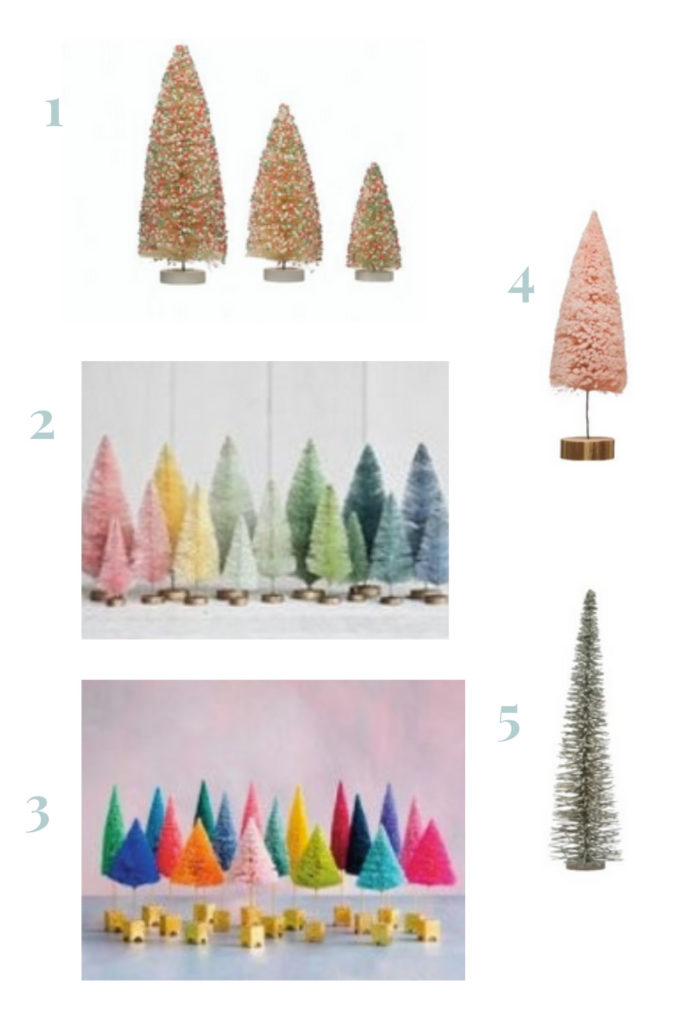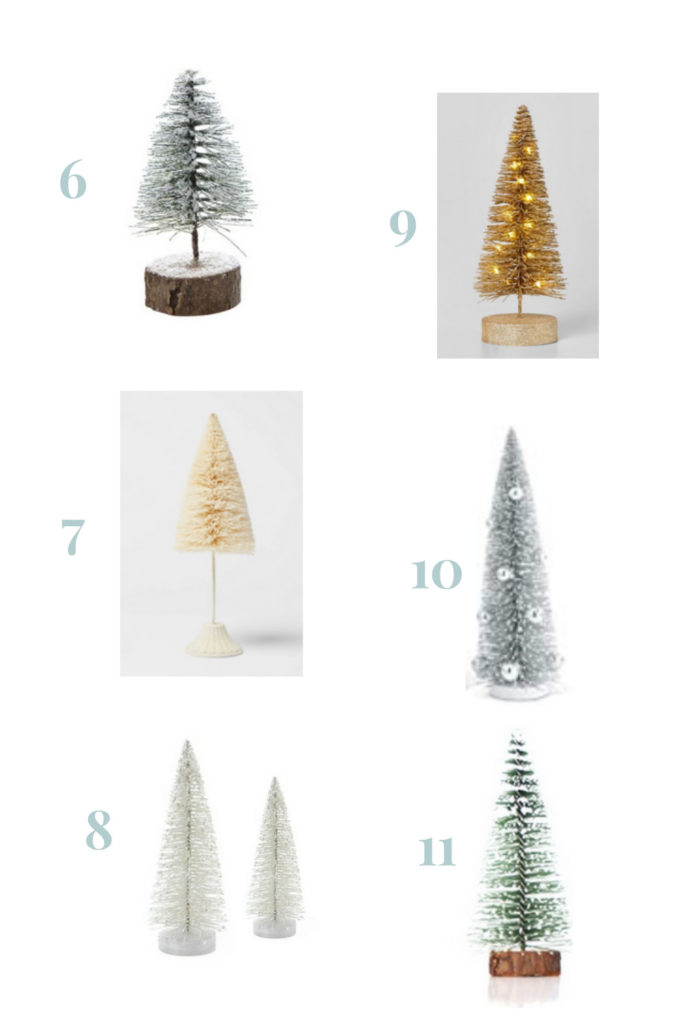 Bottle Brush Tree Sources
Note: List contains commissionable links.
4. Pink Tree
7. Cream Tree
8. White Tree
9. Lit Tree
11. Green Cedar Tree
Hope you find a few to brighten up your holidays! And, if you are looking for some Christmas decorating ideas or inspiration, Check out these posts:
How to Put Ribbon on a Christmas Tree (2020 Tutorial)
How Much Ribbon for Christmas Tree? (+ All Things Ribbon!)
What Goes on Christmas Tree First?
Until next time,
K.