In this article: You'll find gorgeous straw hat wall decor inspiration! If you're looking for easy, budget-friendly summer decorating ideas, try the coastal home decor trend of hanging your summer hat collection. I'm sharing 5 inspiring ways to hang a hat collection.
Straw hat wall decor is one home decor trend I can't get enough of this summer! I've been seeing straw hat wall displays everywhere these days. Displaying a summer straw hat collection prominently is about as coastal as it gets, and it's a great summer decorating idea. If you want to add some easy, breezy coastal style to your home for summer, check out these 5 inspiring ways to display a hat collection!
Coastal Home Decor Trends I Love
This home decor trend of straw hat wall decor is just one of five that I'm sharing as part of my summer decorating series: "Coastal Home Decor Trends I Love". You can find the first coastal trend I shared here: DIY Cane Furniture Makeovers. Today, it's all about using straw hats as wall decor!
Using Straw Hats as Wall Decor
Is it just me, or have you been noticing all the straw hat displays in your home decor social media these days? OK, so hanging hats as wall decor isn't entirely new, but maybe my radar is just finely tuned to pretty coastal style these days. Whatever the case, straw hat wall decor seems to be very trendy this summer. Personally, I'm loving this creative use of summer hat collections.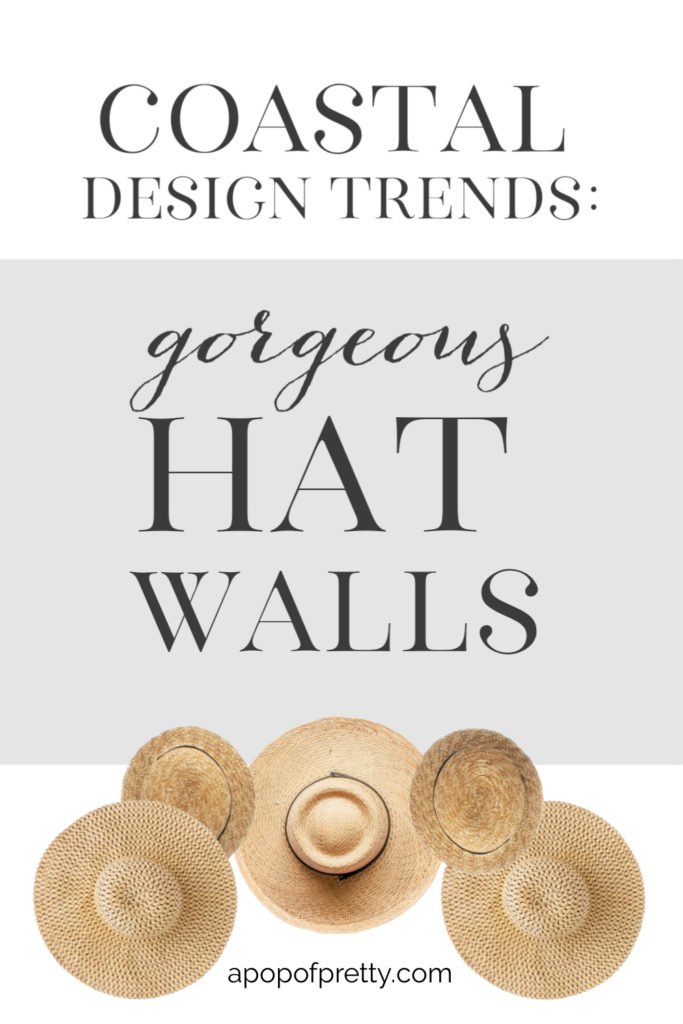 Hanging summer hats as a wall feature is super clever because it's both functional and beautiful. Just like basket displays, straw hats have gorgeous texture. And, hung together they have an immediate casual coastal impact. Further, straw hats are easy to hang just about anywhere in your home. I've been seeing collections hung creatively at entrances, over beds and sofas, over fireplace mantels and even in stairwell landings. No matter where, they always create a gorgeous coastal vibe.
5 Inspiring Ways to Display a Hat Collection
If you already have a summer hat collection, pull them out of storage! If not, you can buy them inexpensively a many retailers. Here are 5 inspiring ways to hang your collection in your home.
Straw Hat Display at the Entrance
Image credit and source: JoGalbraithatHome on Instagram. Photographer credit: Robin Stubbert.
Straw Hat Collection Over the Bed
Image credit and source: Margaret of York on Instagram.
Straw Hat Wall Decor Over a Fireplace Mantel
Image source and credit: Layla Palmer, The Lettered Cottage on Instagram.
Straw Hat Display on a Sofa Wall
Image source and credit: Pure Joy Home.
Hat Display at Staircase Landing
Source and image credit: UTRDecorating.com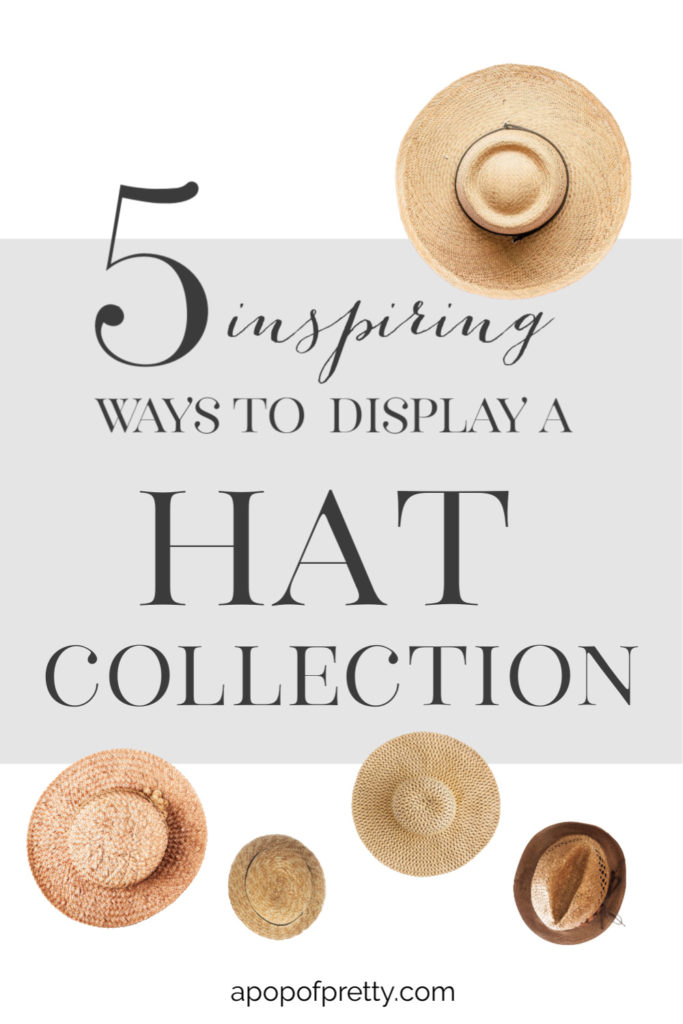 How to Hang a Hat Display
Wondering how to hang a hat display? There are lots of great ideas out there like iron wall hooks and Command Hooks. But, if you want to be super creative, I love this DIY wall mounted hat rack over at House & Home.
Image source and credit: House & Home. Photographer: Valerie Wilcox.
Hope you loved this coastal home decor trend round-up! I've got 3 more trendy, coastal summer decorating ideas coming your way over the next week. In the meantime, hope you are enjoying summer.
Until next time,
K.
If you liked this post, you might also like: