This post was most recently updated on September 22nd, 2019
Sponsored Post Follows > Hello friends! I've always adored simple Nordic Christmas style. Funny though, of all the styles of Christmas decor I've tried over the years, I've never attempted Scandinavian style.  Maybe that's because this style is all about streamlined simplicity. I always aim for simplicity in my Christmas decorating, but I can never seem to master it. (What can I say, ribbon and sparkle have power over me, lol.)
So I was super excited to discover that Walmart has a sweet line of Nordic inspired Christmas decor this year.  With this colour coordinated decor, Walmart makes it fun, easy and affordable to decorate your home with Nordic Christmas style.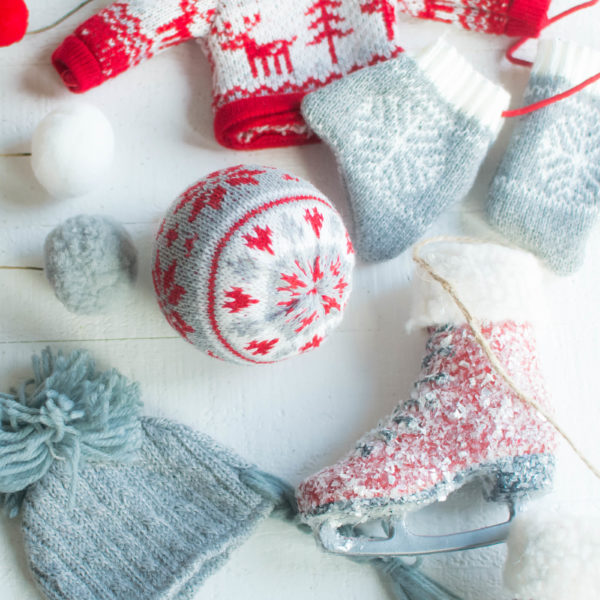 For example, as soon as I spotted these sweet, white Nordic houses, I knew they'd be a perfect focal point in a mantel display. They light up with a gorgeous, soft glow that's reminiscent of a Nordic mountain village in the winter.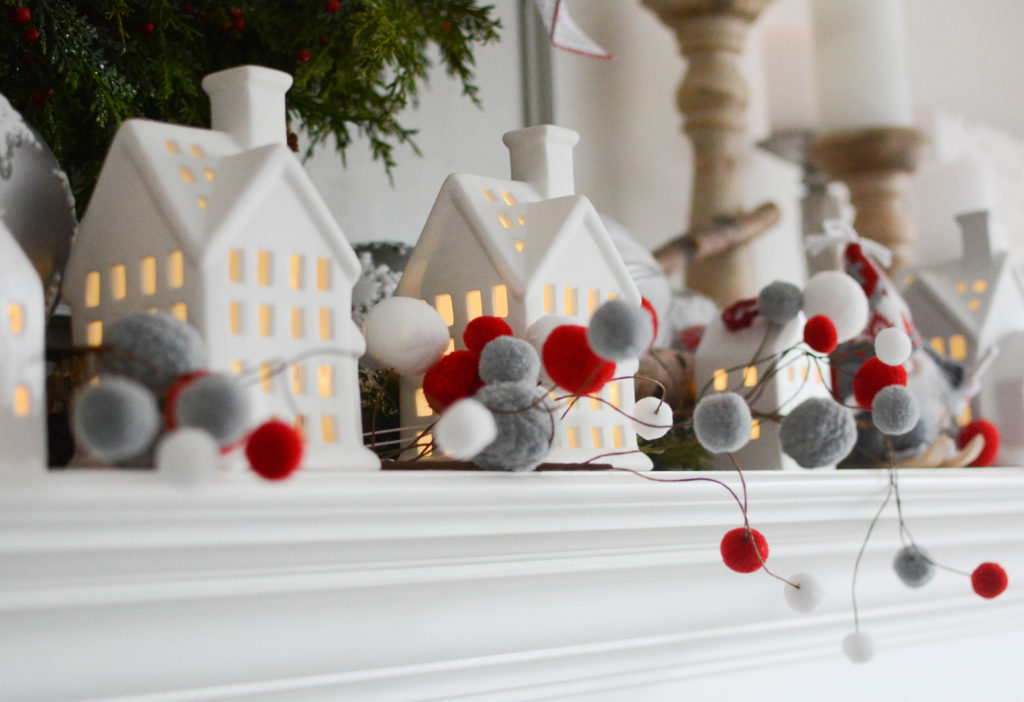 It was nearly effortless to create a festive Christmas mantel like this with just a few other decor items from this Nordic themed Christmas line.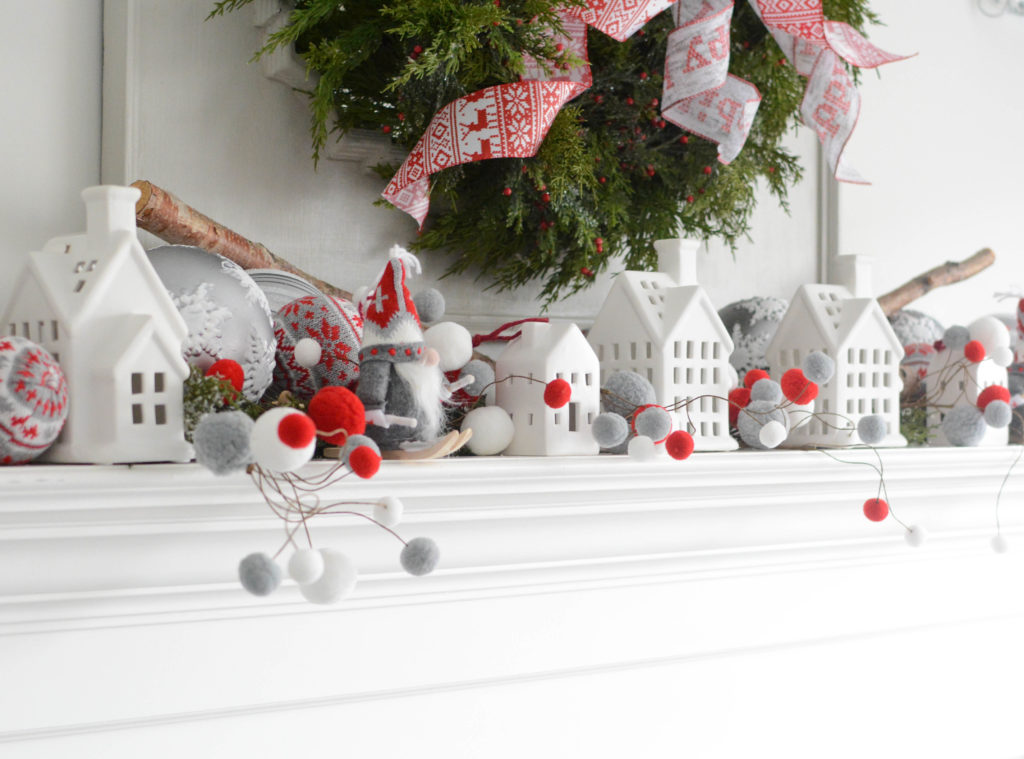 First, I started with a simple strand of greenery, and then placed in some other natural details like birch logs or pine cones.  Next, I evenly spaced out some of these sweet houses. Then I poked in some cute pom-pom stems throughout.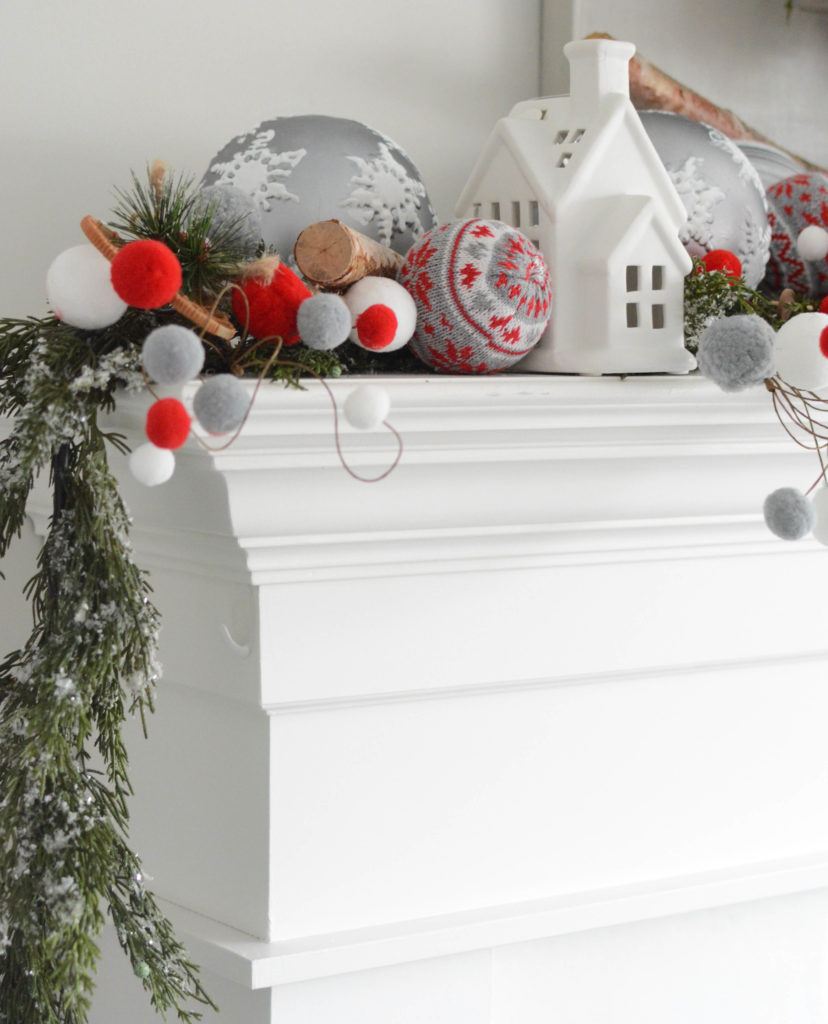 I also used some large and medium-sized Christmas balls to fill in the sparser areas.  You can position them casually wherever you spot an empty space.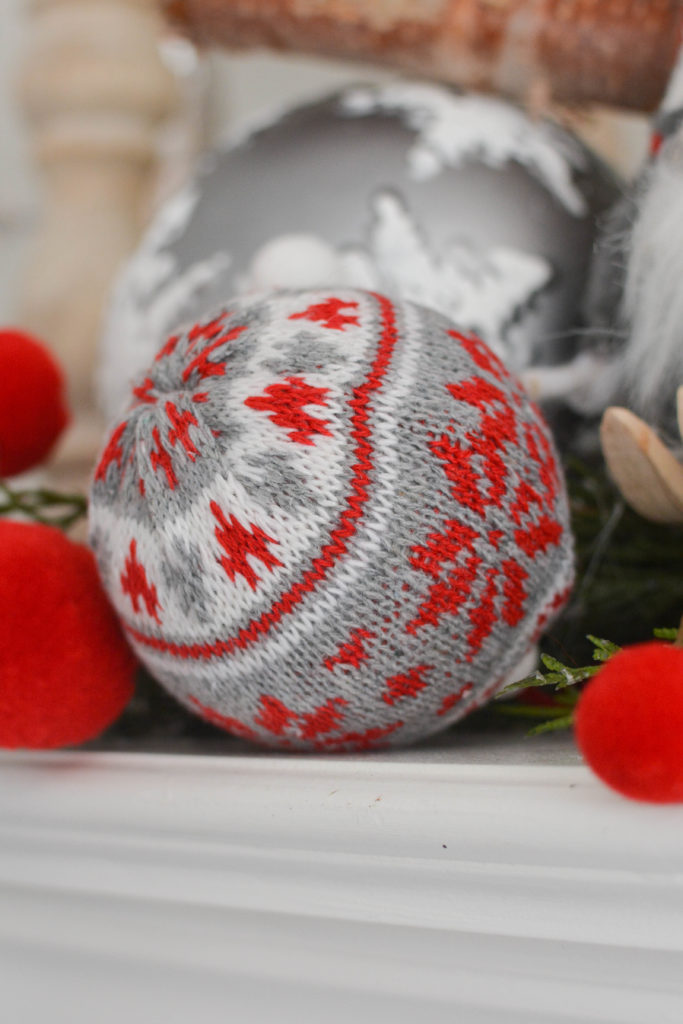 Now the real magic happens! Drum roll, please. May I introduce you to the most adorable Nordic Christmas gnome you ever did see? He's perfection. If you can handle the cuteness, you can place a few of them throughout your mantel display.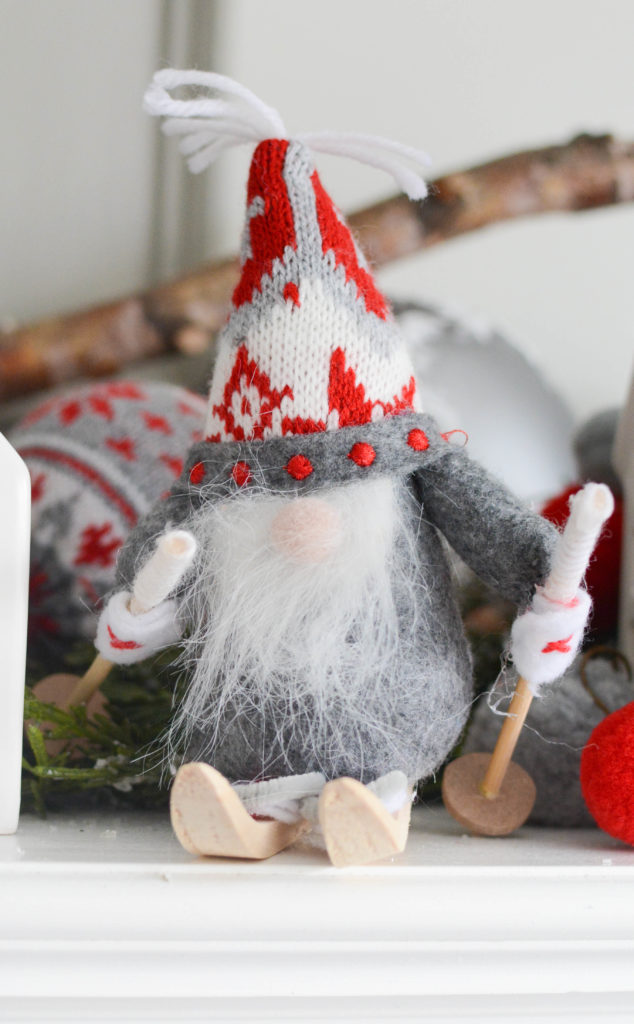 You can also carry the Nordic Christmas theme up over your fireplace mantel with a large greenery wreath. It is easy to make a coordinating bow for your wreath using ribbon from Walmart's Nordic-inspired Christmas decor.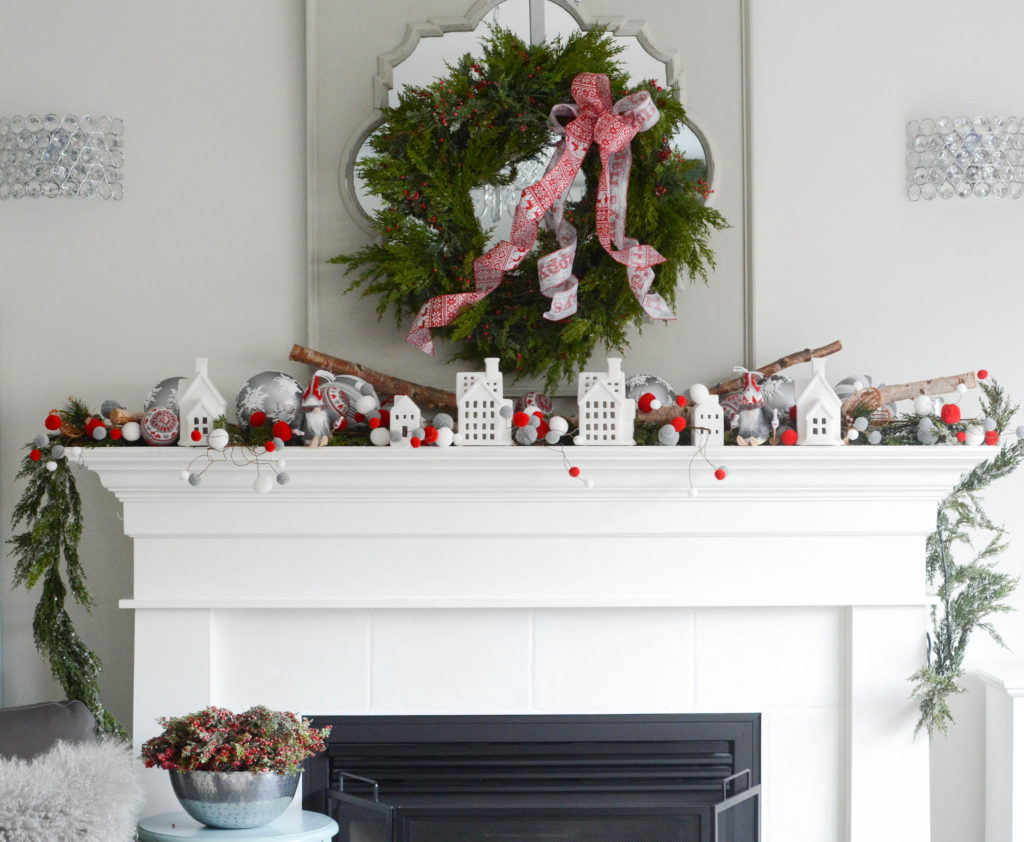 Of course, a good Christmas decor theme wouldn't be complete without a coordinating Christmas tree. I like when my fireplace mantel and Christmas tree work together seamlessly because our home has an open plan.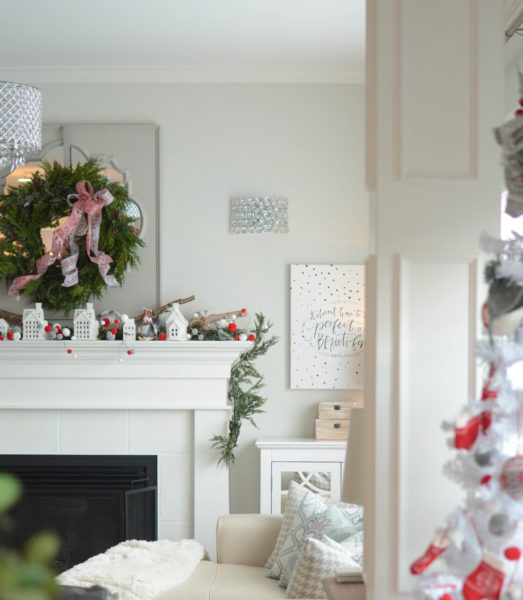 I was inspired to create a Nordic Christmas tree using the mini winter clothes in the Walmart decor line. There just might have been a happy dance in the Walmart aisle when a customer discovered these sweet skates and mittens. (Nope, not me I swear lol.)
Our kids got off the school bus just as I was putting the Christmas tree together. They were so excited to help me with it.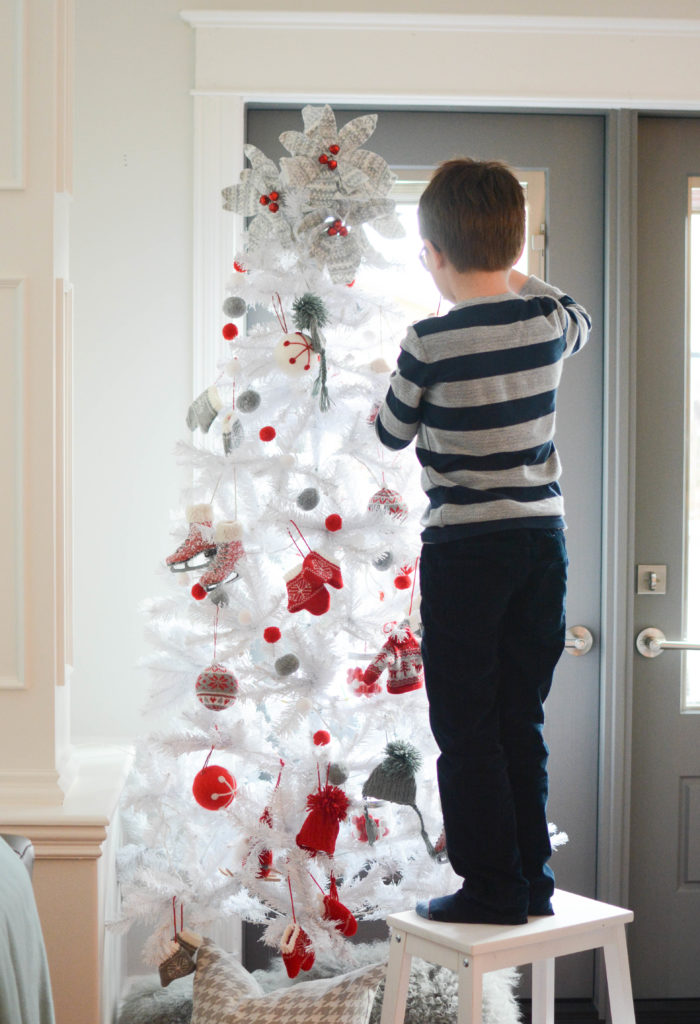 If it's possible, I think they were more excited than me about these teeny tiny Christmas sweaters, hats and mittens.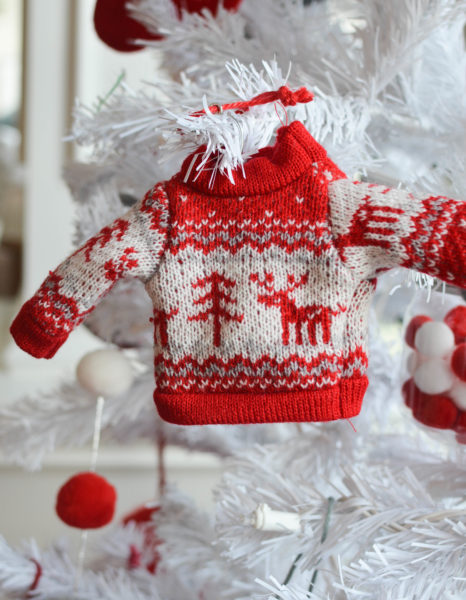 The boys mentioned the tree reminded them of ice-skating on a pond.  It was as if everybody had hung their wet clothing to dry on the tree while curling up by the fire with hot chocolate! I couldn't have agreed more.  The Christmas was starting to feel pretty darn cozy!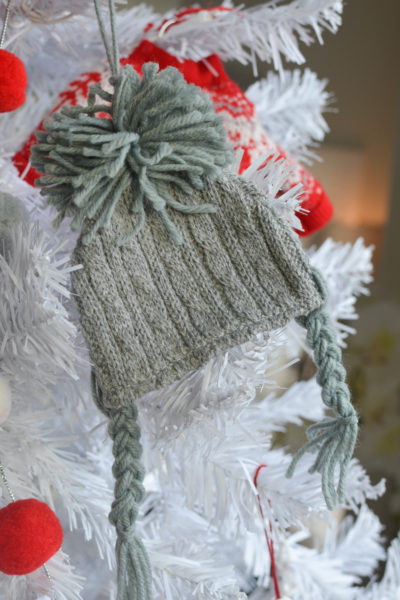 It was intentional to use a white Christmas tree. I find that a white tree creates a gorgeous ethereal effect when the light hits it.  The white backdrop also helps the decorations to stand out.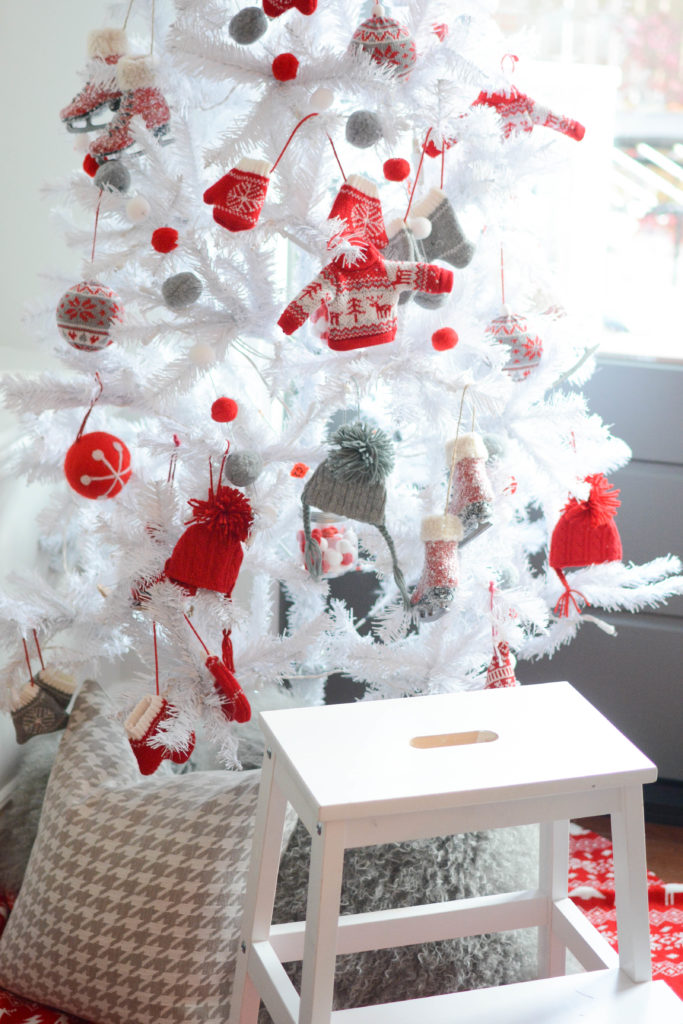 I chose not to use any ribbon on this tree so that the focus would be on the sweet winter clothing. And, the fact that all the decorations were knit meant they weren't breakable.  This is always a huge bonus with kids and a dog!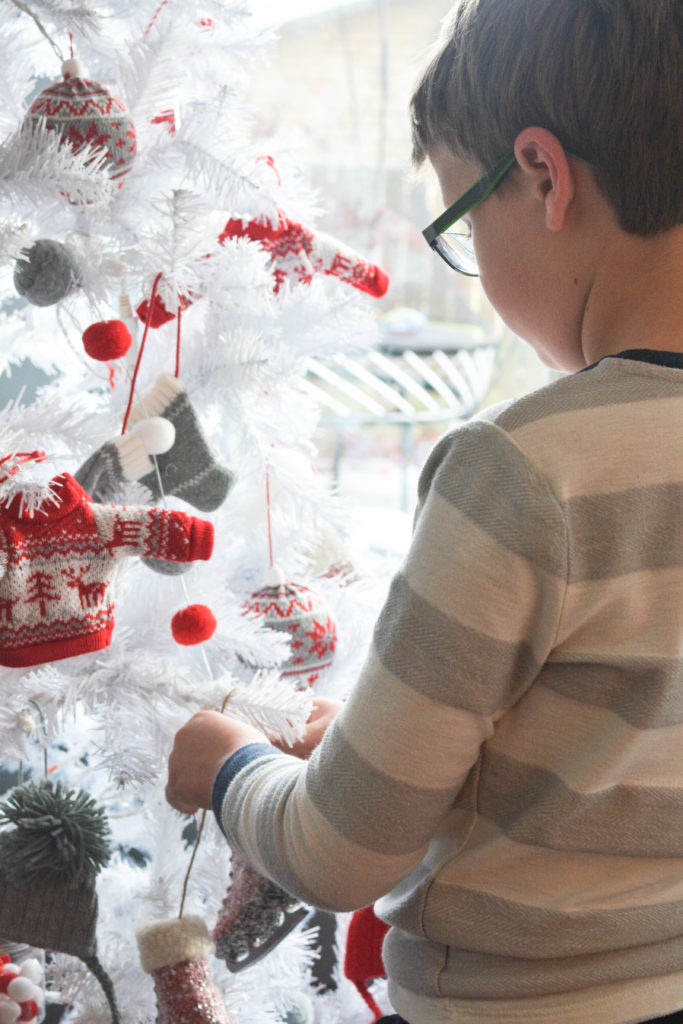 I think a beautiful tree skirt is the perfect finishing touch.  You might notice that I added my own furry toss pillows to the base of the tree to add texture and warmth.  I always like to fill up that empty space until Santa arrives with presents!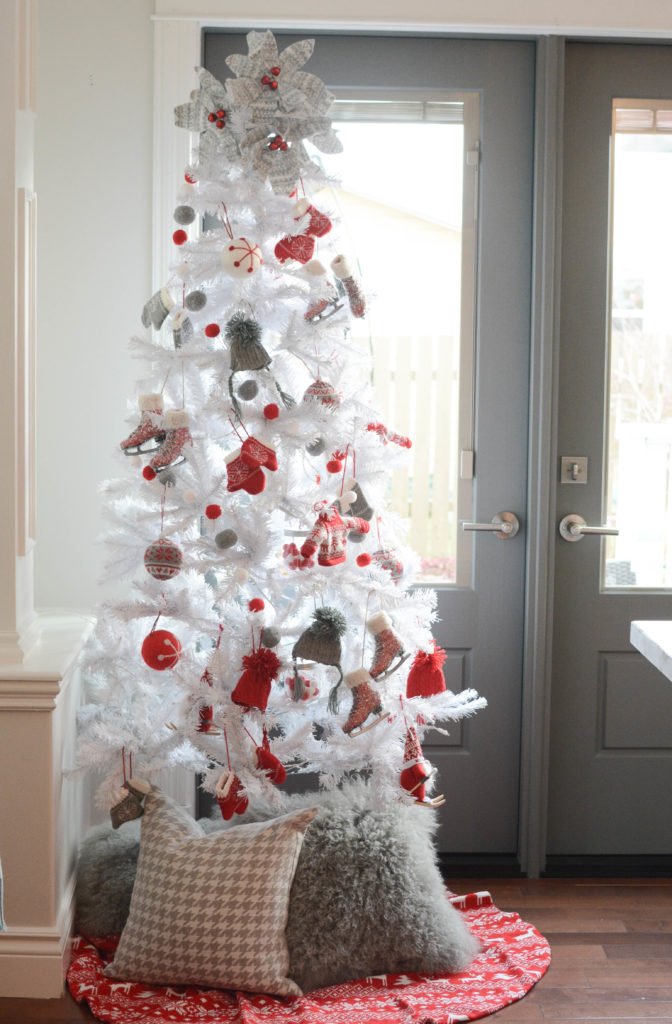 We were so excited when we stepped back and saw how pretty the tree was. I'm not sure I could have mastered this Nordic Christmas style without this decor line from Walmart.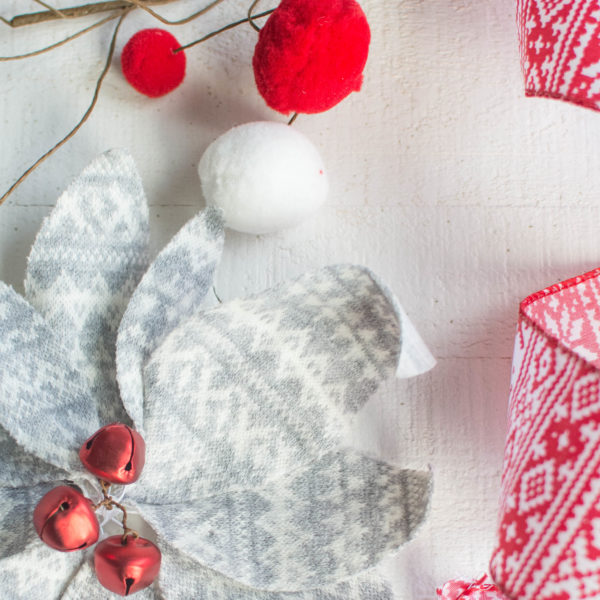 The simplicity is definitely different for me, but I just love it.  I've decided I'm going to take this  tree to our new cottage in December as it will fit perfectly there. We plan on enjoying lots of winter activities like tobogganing and ice-skating on the pond.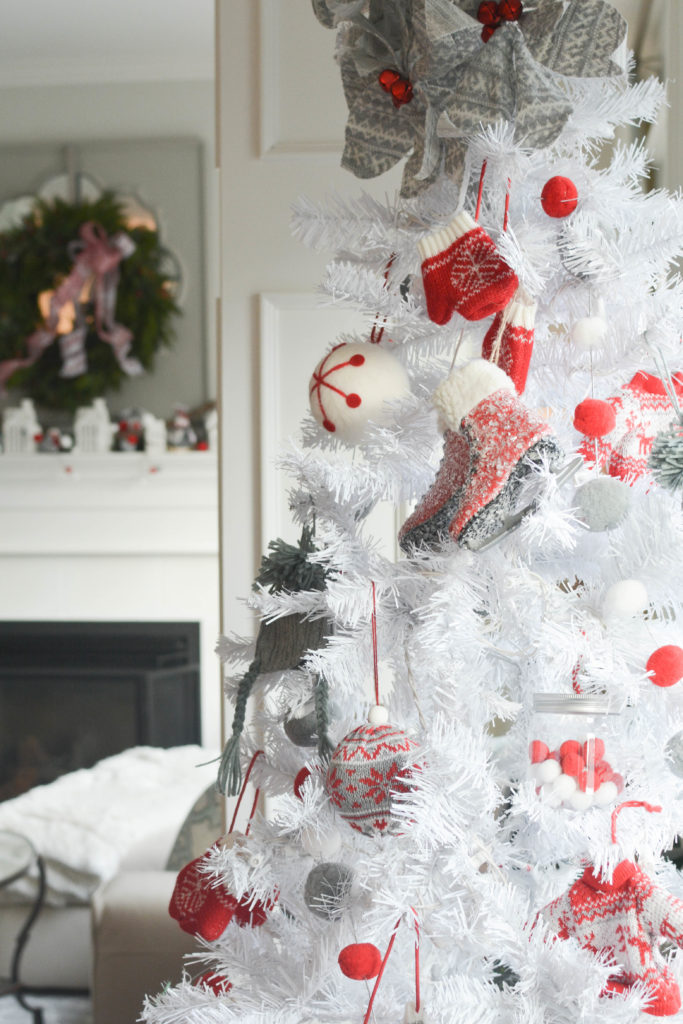 If you love Christmas decorating as much as I do, you really should check out Walmart's new on-trend line of Christmas decor. I think you'll love it as much as I do. And, I bet you'll find everything you need for Christmas decorating at your Walmart store or on Walmart.ca saving you time to enjoy an eggnog latte before heading home!
NOTE: This post is sponsored by Walmart Canada as part of the Christmas Decor program. In exchange for this review, I have received special perks in the form of products and/or compensation. All opinions on this blog are my own.
Until next time,
Kerri