This post was most recently updated on September 22nd, 2019
Are you looking for a simple, last minute Easter cookie recipe? When I found an easy, no-bake Easter cookie that has just 3 ingredients, I was all over it! When it comes to 'baking', don't ya just love a good ol'  NO BAKE recipe?  Um, hello!  It's a no-brainer for a non-baker like me!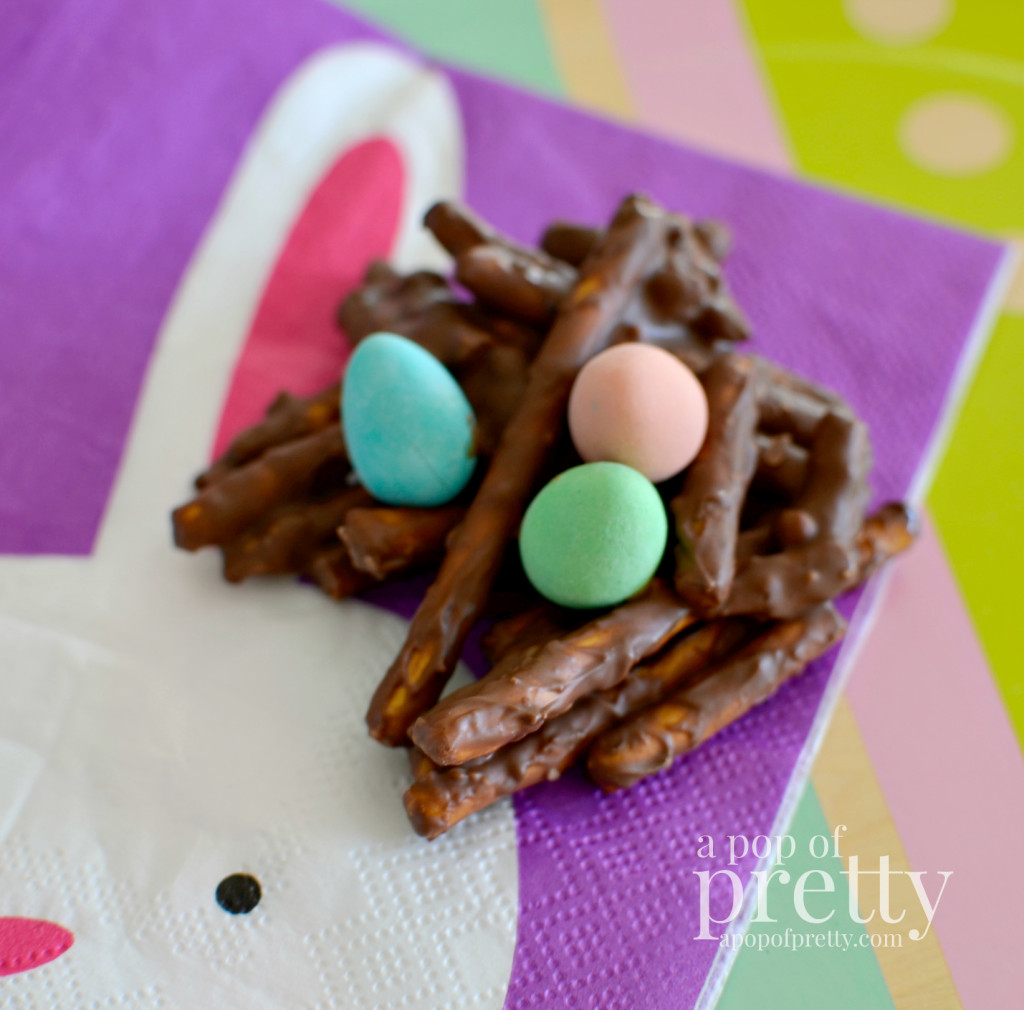 No Bake Easter Cookie: Ingredients
All you need for these fun bird nests is:
a large bag of milk chocolate chips
two bags of pretzel sticks (the ones you find in the chips aisle)
a bag of jelly beans or mini-eggs
wax paper on a baking sheet or tray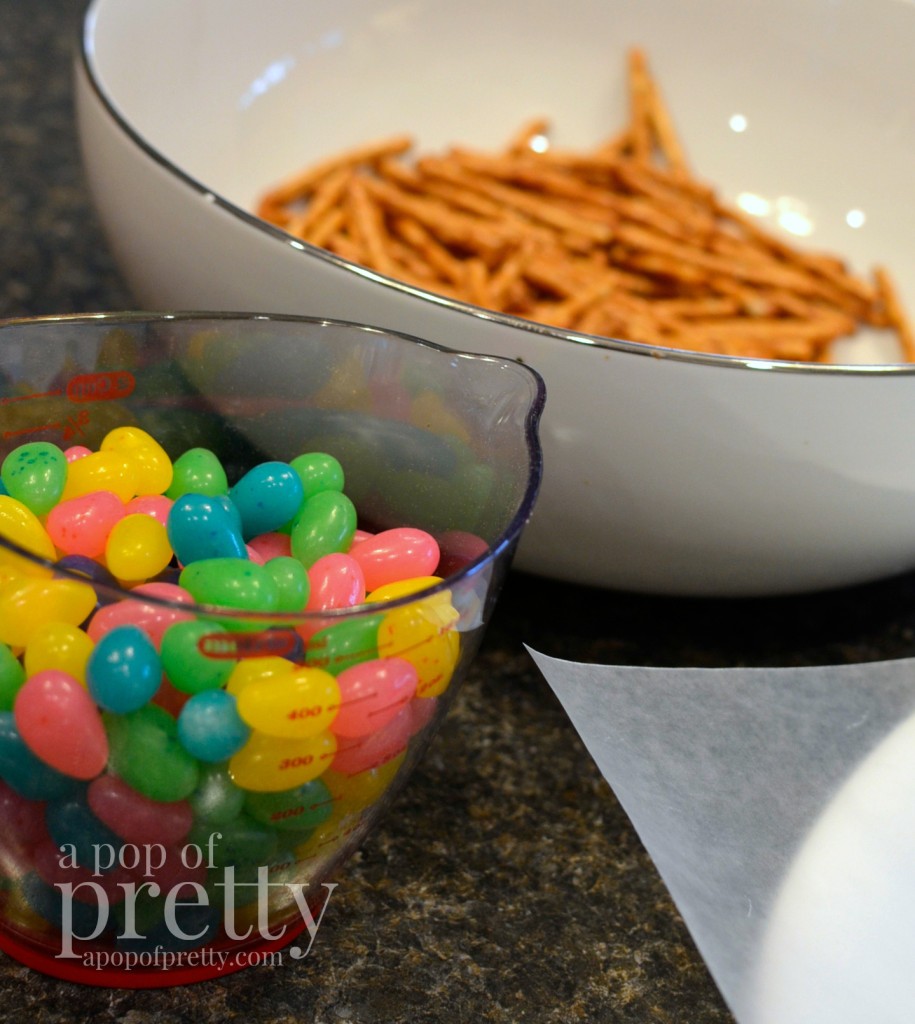 No Bake Easter Cookie: Recipe

1. MELT: Melt the chocolate. (I did half the bag at a time.)
Tip: If you're new to melting chocolate, here's how:  How to Melt Chocolate.
2. MIX: Mix melted chocolate over one bag of pretzels.
Crush the pretzels a little with your spoon as you mix.
(The shorter they are, the easier it will be to shape them into nests.)
Repeat with other half bag of melted chocolate and the other bag of pretzels.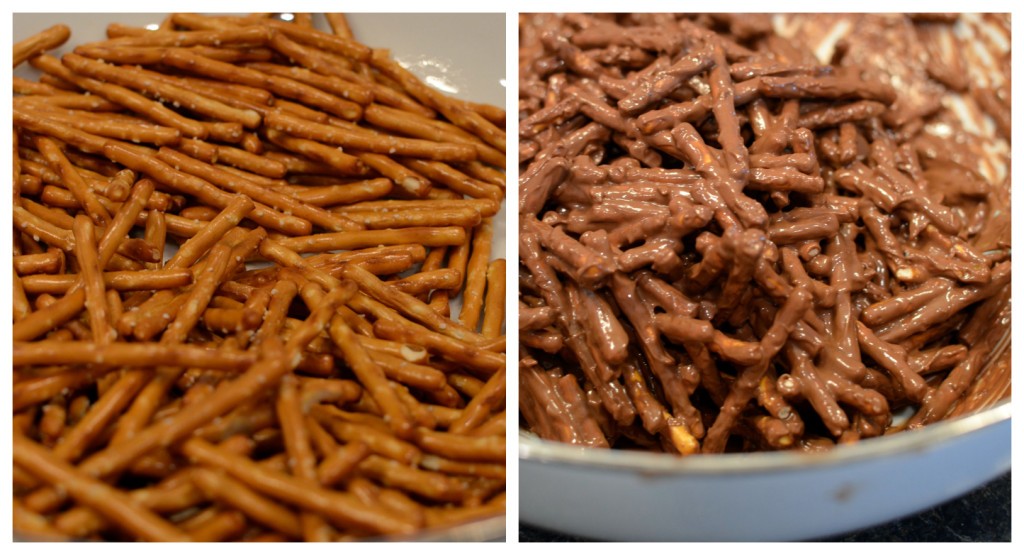 3. SHAPE: Cover your tray in wax paper.
Take a small bunch of chocolate-covered pretzels and shape it into a nest.
Once your tray is covered in pretzel nests, add 2-3 jelly beans or mini eggs to each.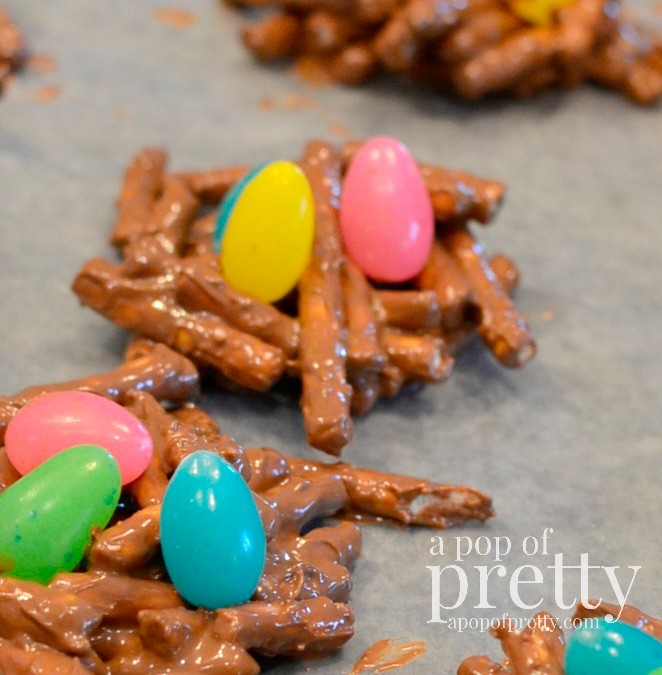 4. COOL: Place tray in fridge for a couple of hours until chocolate hardens, preferably overnight. Enjoy!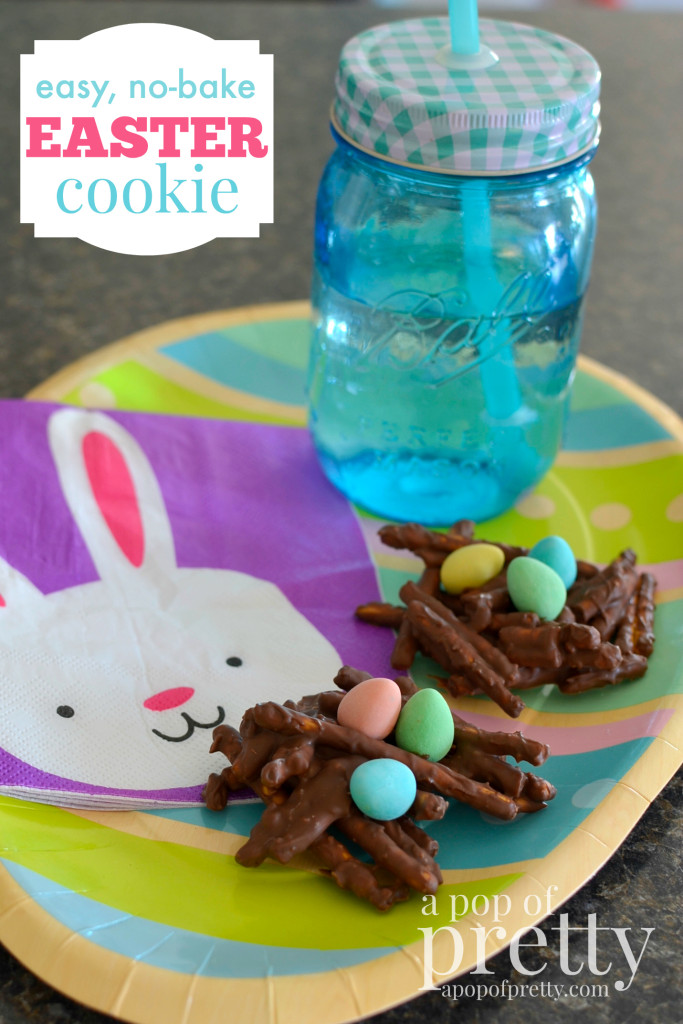 These super cute Easter cookies would be a big hit for kids.  I love the fun colors, and the perfect combination of salty and sweet!
Wishing you the happiest of Easter weekends!
Until next time,
K.