This post was most recently updated on January 1st, 2020
Benjamin Moore Woodlawn Blue won me over the very first time I saw it used in a Pinterest photo!  So when it was time to re-paint our sage green living room, it's the color we chose. We painted it about 5 months ago, and I've been slowly re-decorating the room over the past few months.
BEFORE: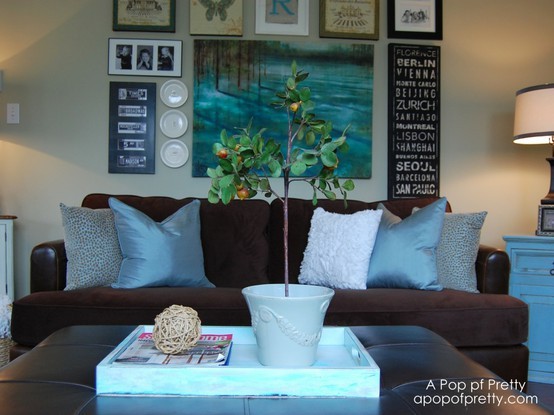 Using Benjamin Moore Woodlawn Blue helped create a more soothing space. So, at first, I was reluctant to add too many accessories to the room. Plus, after 
repairing a million holes from the gallery wall
 above the sofa, it felt like a crime to start hammering nails all nilly-willy.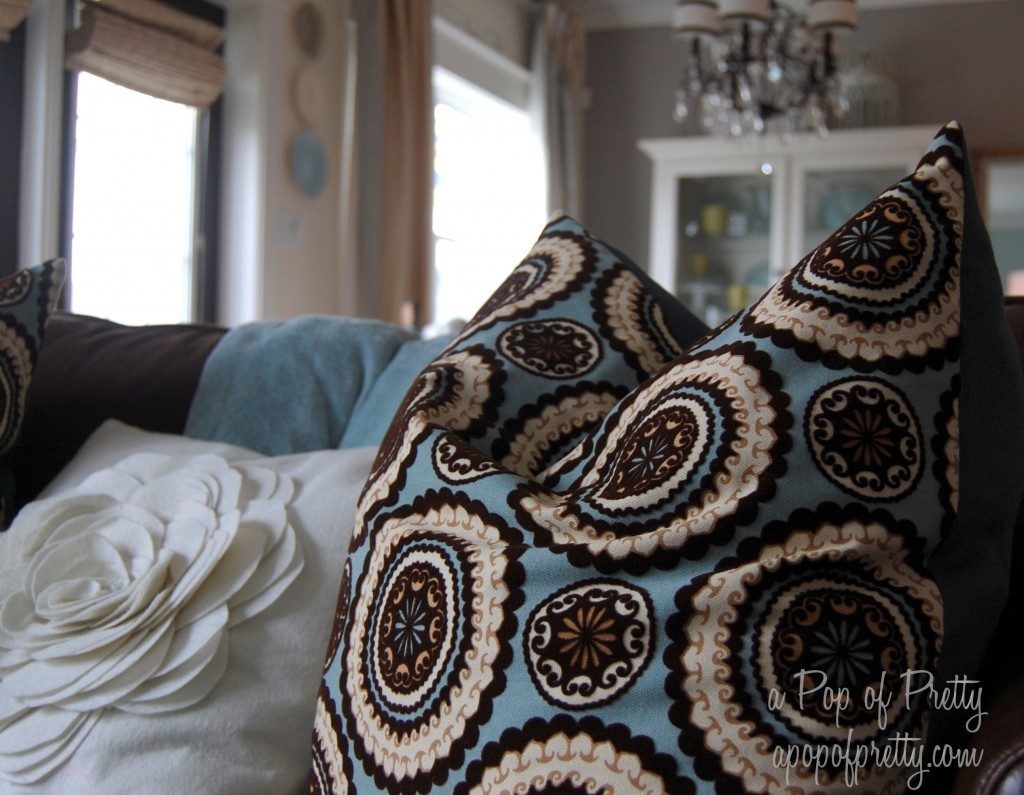 But, without accessories, the space began to feel void of personality.  Isn't it interesting how some people can live contently in a minimalist space, while others find happiness in eclectic rooms filled with their 'favorite things'?  I'm realizing that I'm definitely one of those people who draws energy from 'collected spaces'. I began to miss my gallery wall over the sofa.  (See: I Miss my Gallery Wall: The Great Debate – Simplicity vs. Eclectic / Collected Decor).
AFTER:
So I added some new artwork to the room, starting with these two large pieces over the sofa (below). (Note, I found them in a local store but I've since seen the eiffel tower piece at Z Gallerie.  They are by artist Avery Tillman). You might recall that I didn't like the color of the frames they came in so I spray painted them cream.  See Love the Art, but Hate the Frame?  How to change it in 2 easy steps! That's pretty much all we had on the walls for a few months.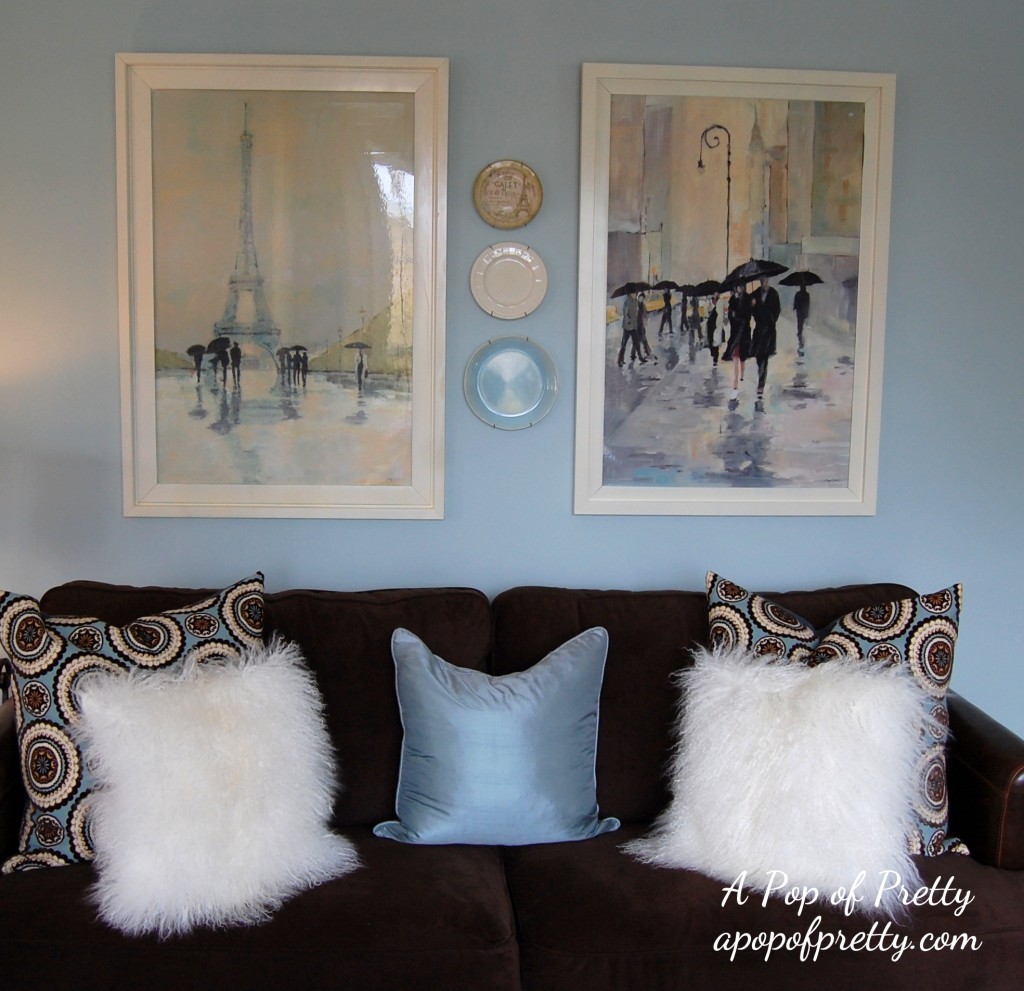 That new artwork satisfied my craving for "more" for awhile, but the room still felt unfinished to me. So, over the past month or so, I decided it was time to 'finish' it in the 'collected' style I'm most comfortable with!  
I still LOVED the muted color scheme of Benjamin Moore Woodlawn Blue-brown-cream, but it seemed like it was missing a little excitement.  I tried adding this pillow – kind of a chartreusey-olivey color – and it rocked my world. (I know, I know, I'm overly-dramatic about decorating, lol!)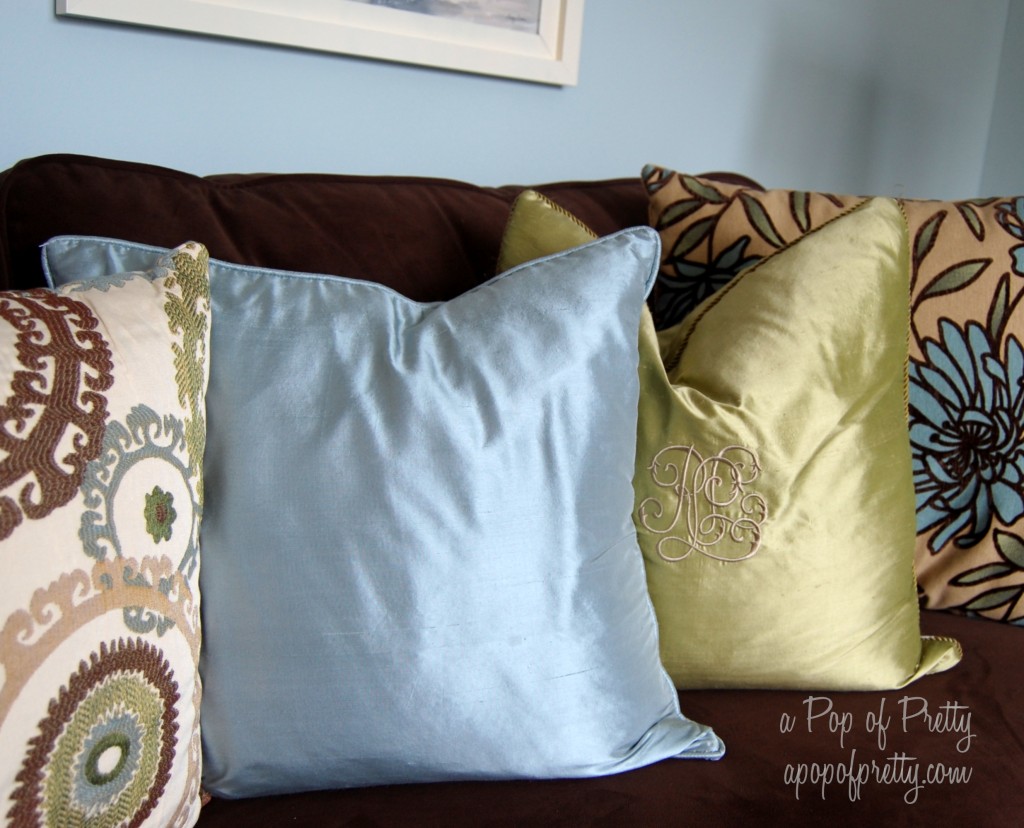 I liked it so much that decided to introduce a few pops of green to other areas of the room too.  Just one plate from Pier 1 helped to liven up this gallery wall that I created on one side of the mantel.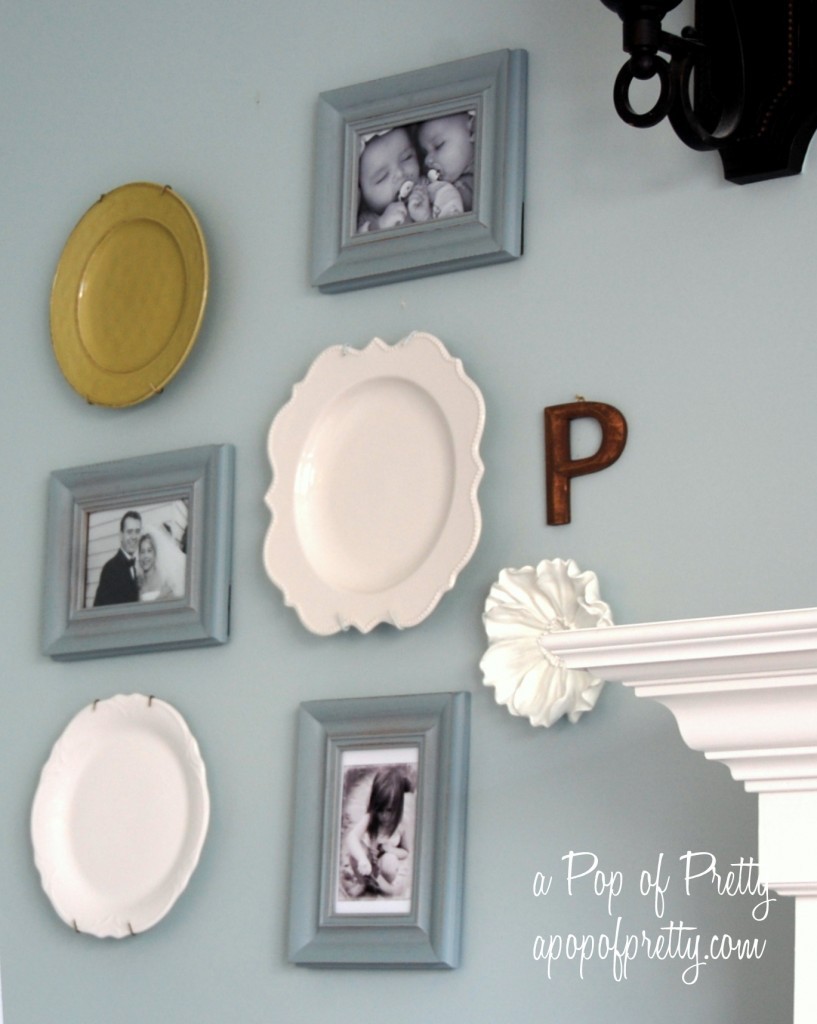 Since our living room and kitchen/dining area are open concept, I pulled a few pops of the green into the cabinet in my dining area too. I was in the market for new mugs, anyway ;-).
So now the living room is a little more visually interesting.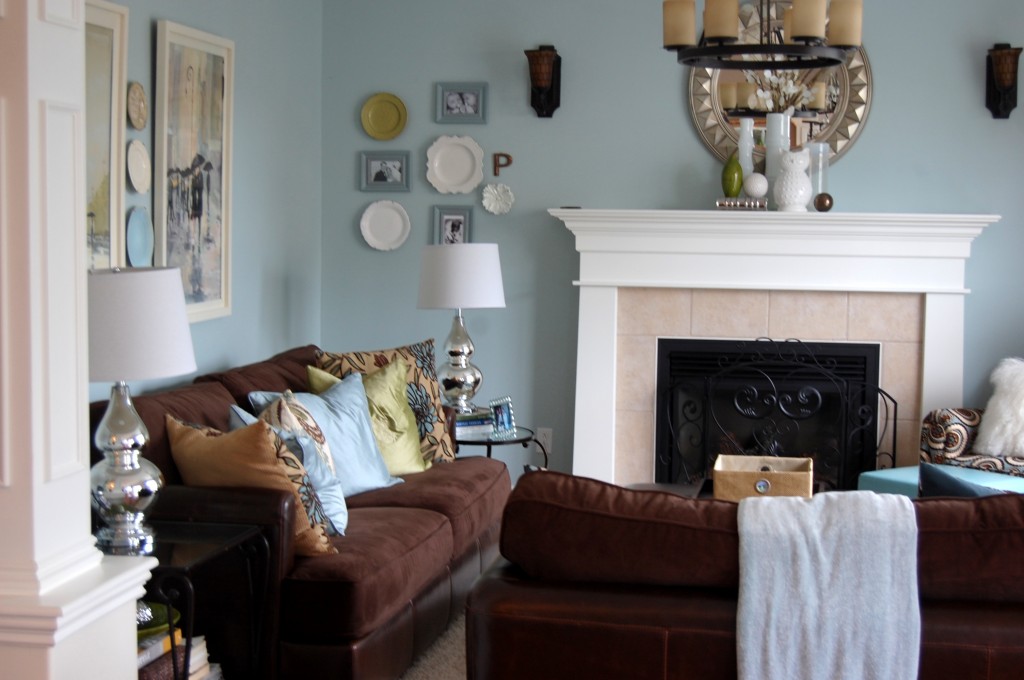 Until next time,
I'm sharing this room tour at…