This post was most recently updated on September 23rd, 2019
Disclosure: I was provided product by BEHR to write this post but the thoughts and opinions expressed here are my own.
———–
OK, so I know I've shared a lot of paint makeovers here over the years, particularly as part of Behr Paint's DIY Expert team.
But, can I just say? It still amazes me how easy it is to transform something with paint. Every. Single. Time.
I swear, paint is the ultimate makeover hero.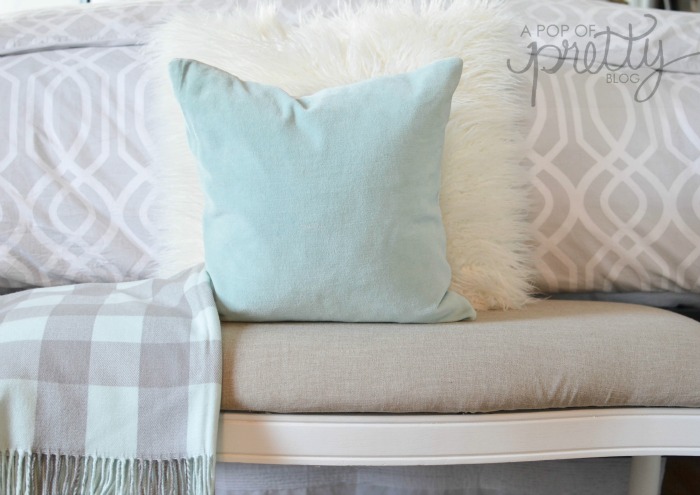 This time around, the hero of my paint makeover story is a gorgeous neutral from Behr's 2016 Color Trends line called Behr Ivory Keys (T16-17).
Behr Ivory Keys is a great neutral to have on hand for furniture makeovers because it's not too white (which can sometimes feel stark), and it's not too cream (which can sometimes feel too yellow).  Over the years, I've searched high and low for the perfect ivory, so when I saw this paint colour in Behr's 2016 line, I was excited to try it out.
This bench was kicking around the house for the past decade. I am sure I loved it once. (Maybe?) But as my tastes evolved – and our house lightened up – this dark, shiny 'pleather' bench no longer made me happy.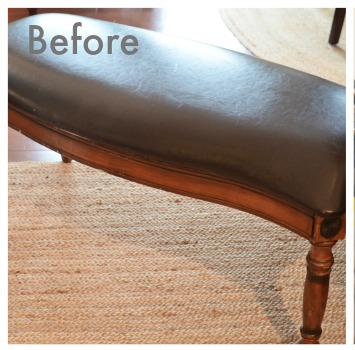 It felt so 'heavy' and fussy in our brighter surroundings. To be honest, even though it was in perfect shape, I had it in the donate pile more than once. But I couldn't part with it.  I knew it could be pretty again with a little TLC.
Enter Behr Ivory Keys, stage-left.
And, um, hello?  Was I right?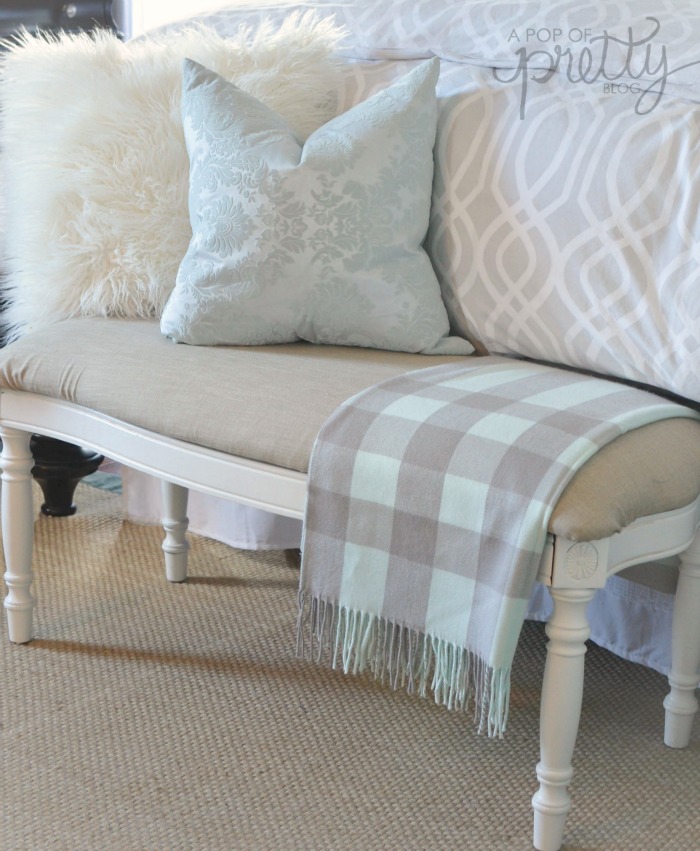 I swear, people. Same bench.  Same day.
All that was required to transform this bench from drab to fab was paint, a few yards of fabric, and a couple of hours.  I'm not sure why I hadn't done it sooner!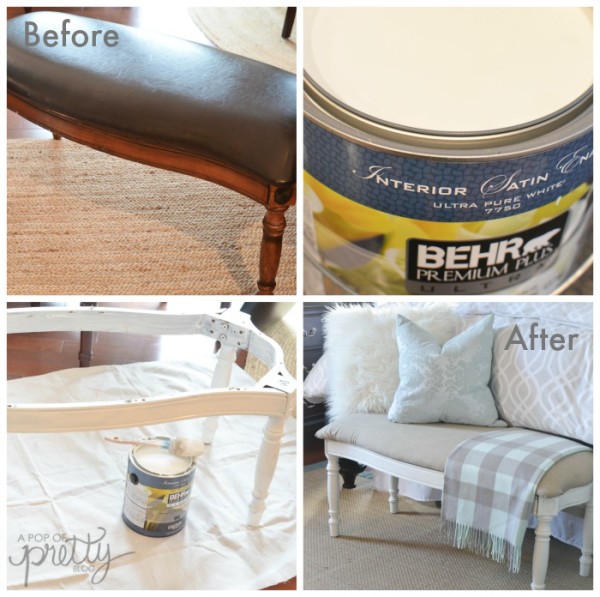 I started by removing the top from the base. Once I had it off, I painted the base in Behr Ivory Keys, let it dry, and then painted an additional coat.
While the paint was drying on the base, I used my staple gun to re-upholster the pleather top with a pretty linen fabric.
It took me less than a couple of hours for the entire makeover.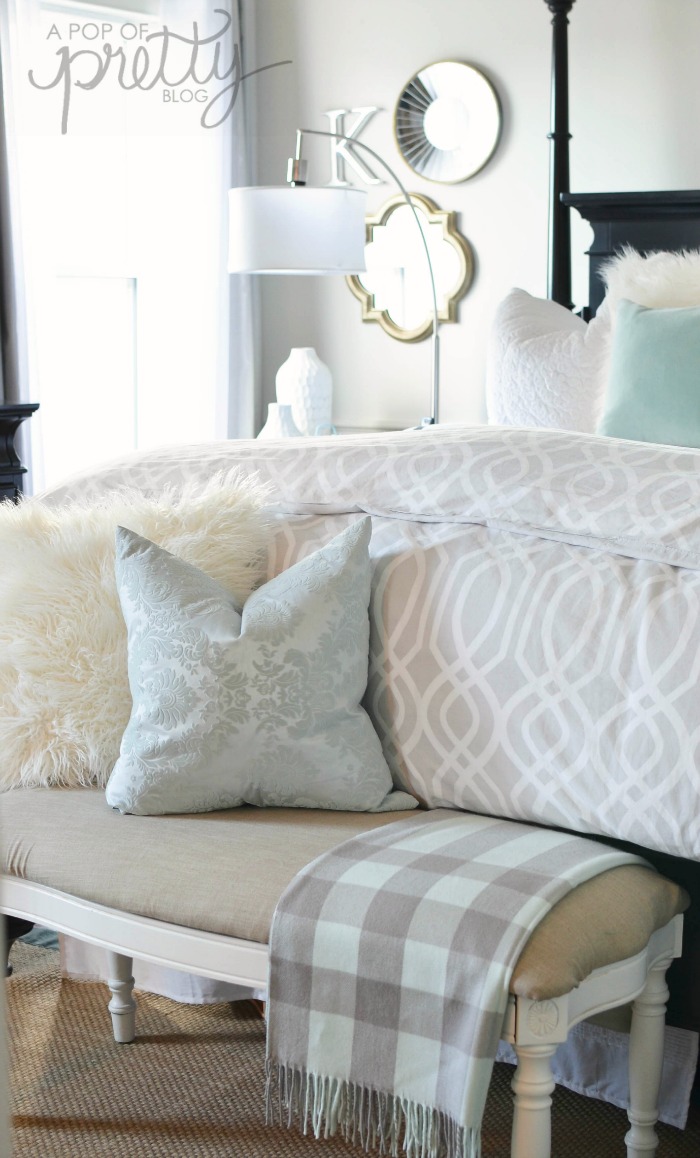 I love how soft the bench looks now with it's smooth ivory paint finish, and natural fabric seat. This is definitely an ivory you'll want to try for your next furniture makeover.
This project reminded me just how easy it is to make old things pretty again.  I'm more guilty than anybody for shopping for new things when I fall out of love with old ones.  But the fact is that, with paint and some TLC, you can re-create almost anything.
Until next time,
K.