This post was most recently updated on January 1st, 2020
I was feeling a little creative tonight, and decided to make a Fall printable to frame for my Fall decorating.  I selected the quote "Autumn, the year's last loveliest smile" by William Cullen Bryant, because it is just so perfect for my favorite season!  Everything about Fall makes me smile! If you're looking for a Fall printable for your own Fall decorating, feel free to use it!  All you have to do is right click on the image below, and save it to your computer.  It's a hi-res file that you can print out however you like, whether on your home printer or at a photo printer.  It would work as an 8×10 or smaller.
.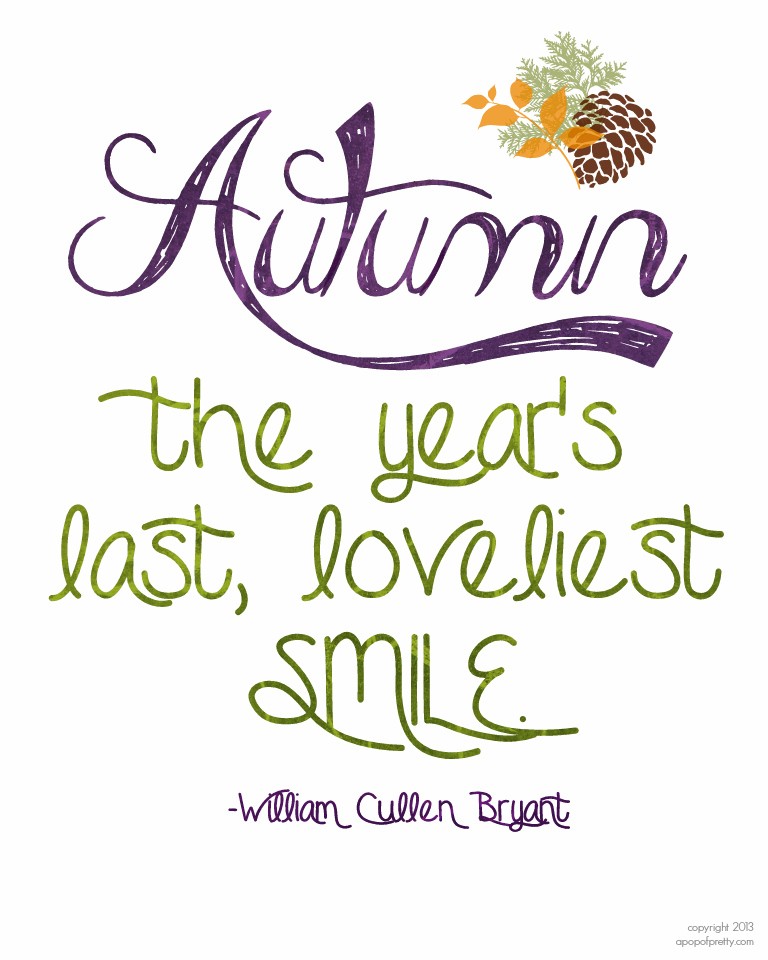 .
If you're new to printables, you might be wondering how you'd use something like this in your Fall decor.  Well, once it's in a frame, the possibilities are endless. You could display it as part of a Fall vignette on a console table or fireplace mantel, or hang it as wall art.  You can find free printables for most seasons by searching the web.  When Fall is over, just swap it out for another!
.
As with any printables I share, all I ask is that you use it for personal only, and also share the link to this page on your social media so that others can grab a copy too!
.
Happy printing (and Fall decorating)!
.
P.S. Here's a link to my other free printables.
P.P.S. Are you starting Fall decorating soon?  Check out my last post, "Easy Fall Decorating", for ideas!