This post was most recently updated on September 23rd, 2019
I'm so super-excited about this Fall mantel decorating project, that I'll give you a picture first, and talk a bit after…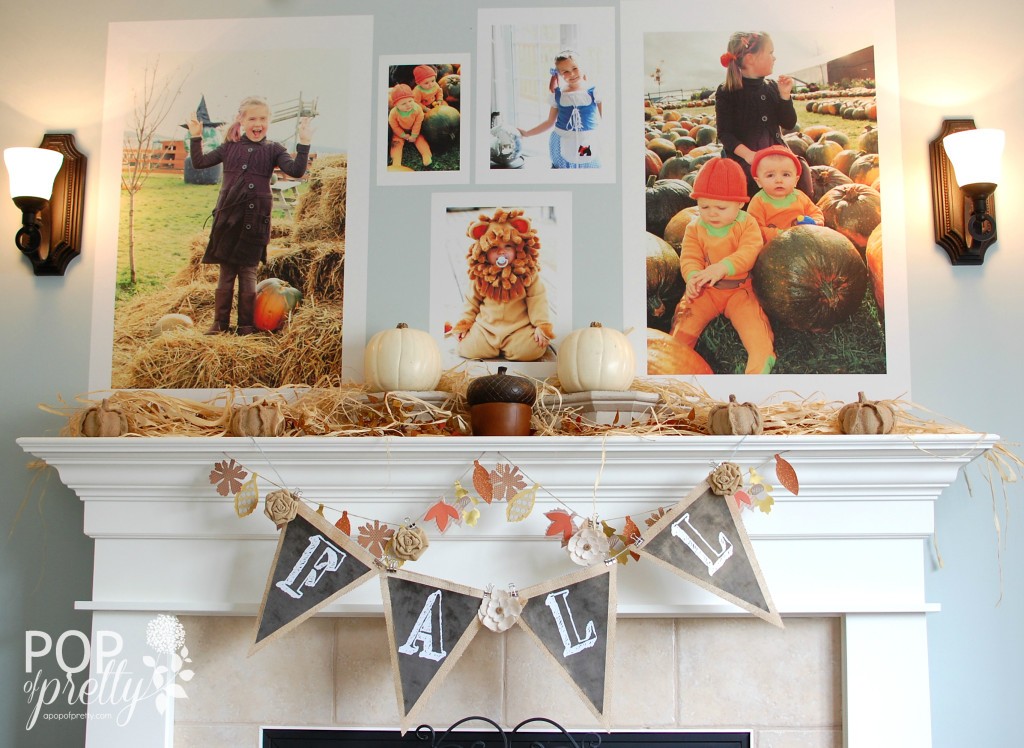 .
 In case you didn't notice, my Fall mantel has giant photos of our kids ;-).
. 
Not only that: They are giant peel and stick photos!
,
Say wha?  Yup. Peel and stick. And did I mention Giant?
.
I know. Life-changing, right?!?
.
.
If you know me or follow along here, you might know that I'm nutty for 3 things:  (1) taking pictures (2) gallery walls and (3) seasonal decorating (especially mantels). This project was a heavenly combination of all three!
.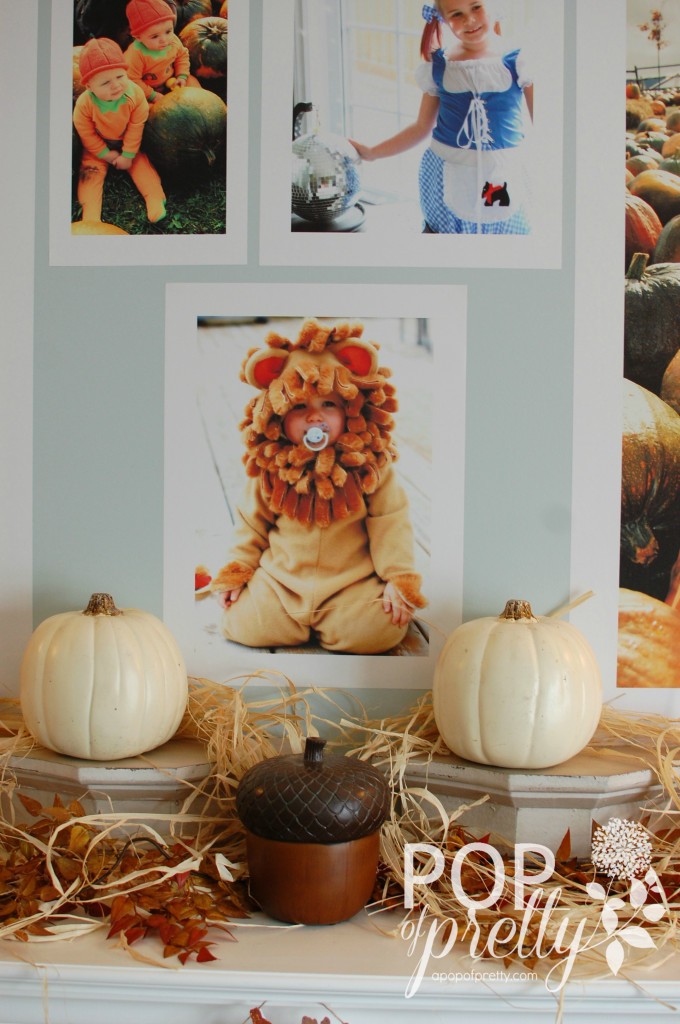 .
I've had these sweet Fall photos of my children for a few years, but like most of our photos, they were just  hanging out on the hard drive.  So when Posterjack asked me if I'd like to try out their new peel and stick posters as part of a Design Challenge, I knew exactly how I was going to decorate this year's Fall mantel!  (I worked with Posterjack before on a canvas project so I was sure I'd love their products.)
.
I love the idea of using these peel and stick posters for seasonal projects like this.  You can easily hang them and change them around without damaging your wall.  I moved these around a bunch of times to get the positioning right, and they didn't lose any stickiness, or damage the paint.
.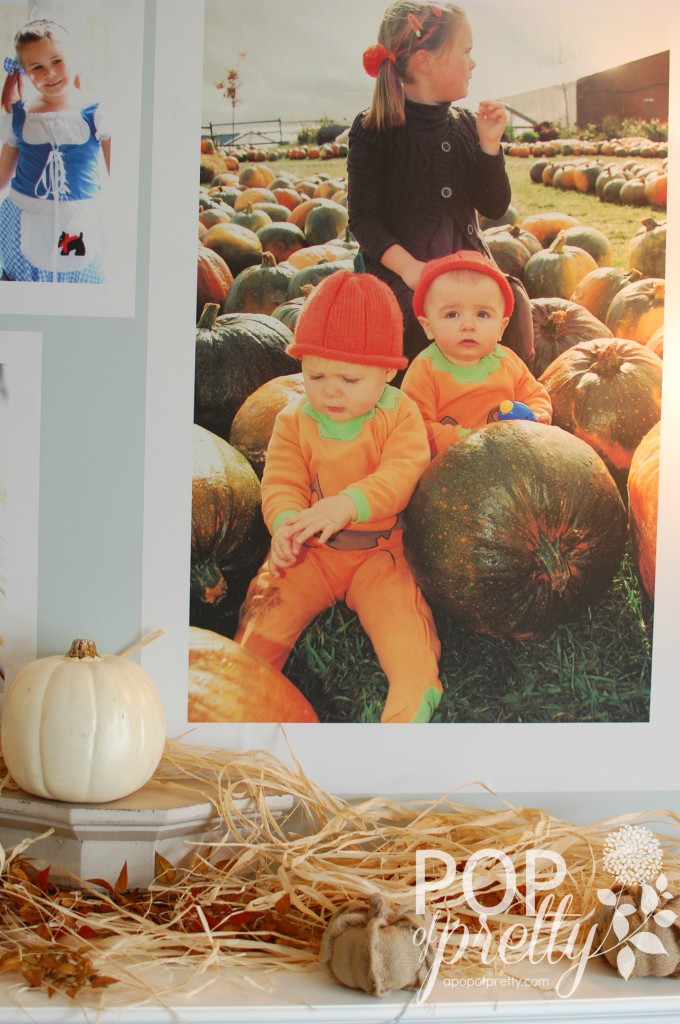 .
And the quality of the re-production is beyond awesome. They are printed on a gorgeous matte linen-like paper, so you don't get the kind of annoying glare that comes with regular posters or framed glass.
,,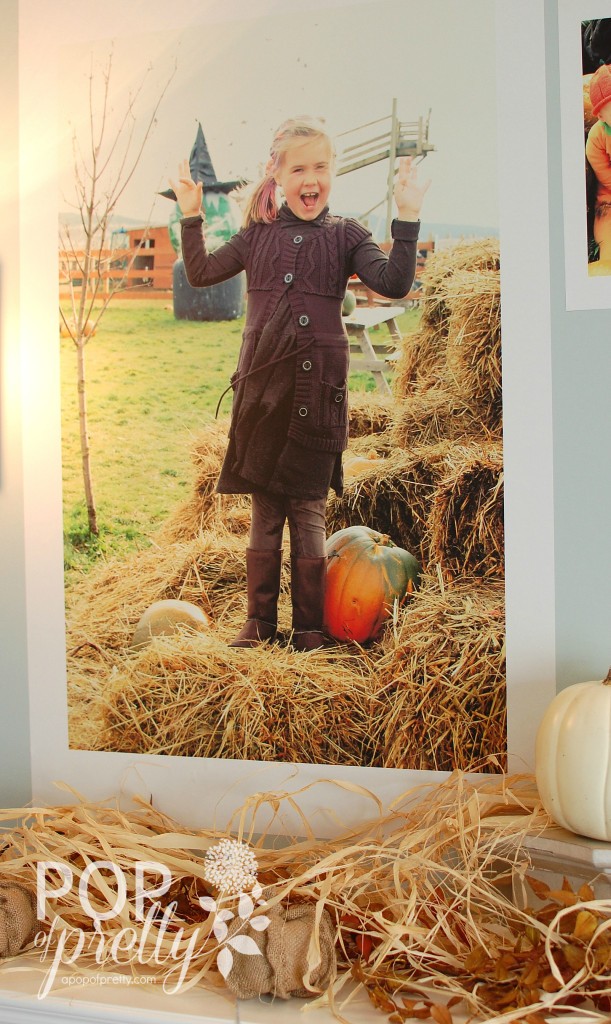 ..
I rounded out the mantel with a cute chalkboard banner spelling "Fall". The letters are a free download over at Shanty2Chic.  (Thanks Shanty2Chic!) I loved how they put their banner together on burlap with the cute little clips and flowers, so I put my banner together exactly the same way.  (Why reinvent the wheel?!?) To tie it in with the mantel colors, I strung some pretty die-cut paper leaves behind the banner.
.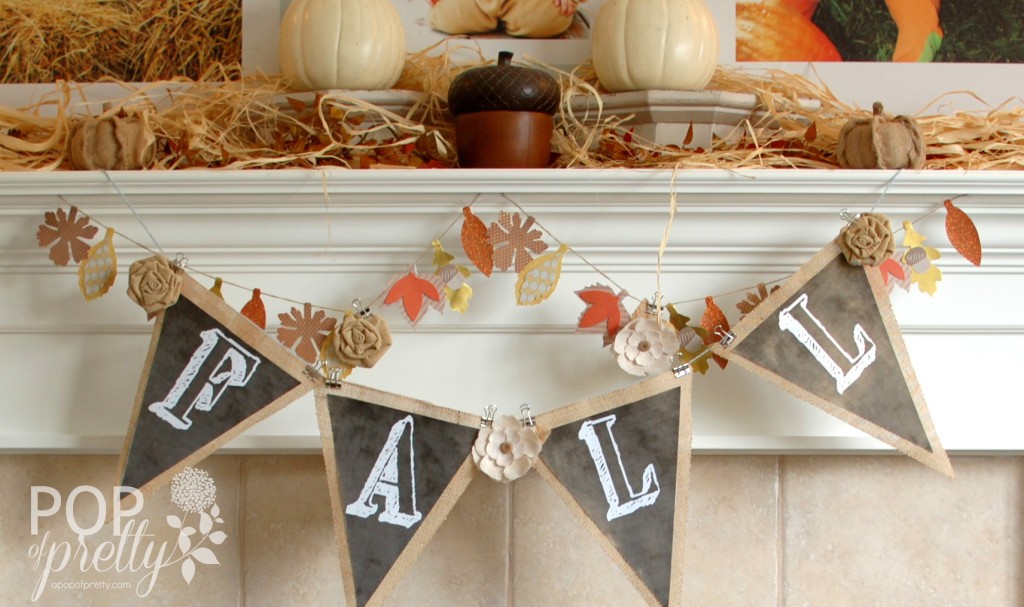 …
I finished it off with some hay, white pumpkins and a big ol' acorn.
.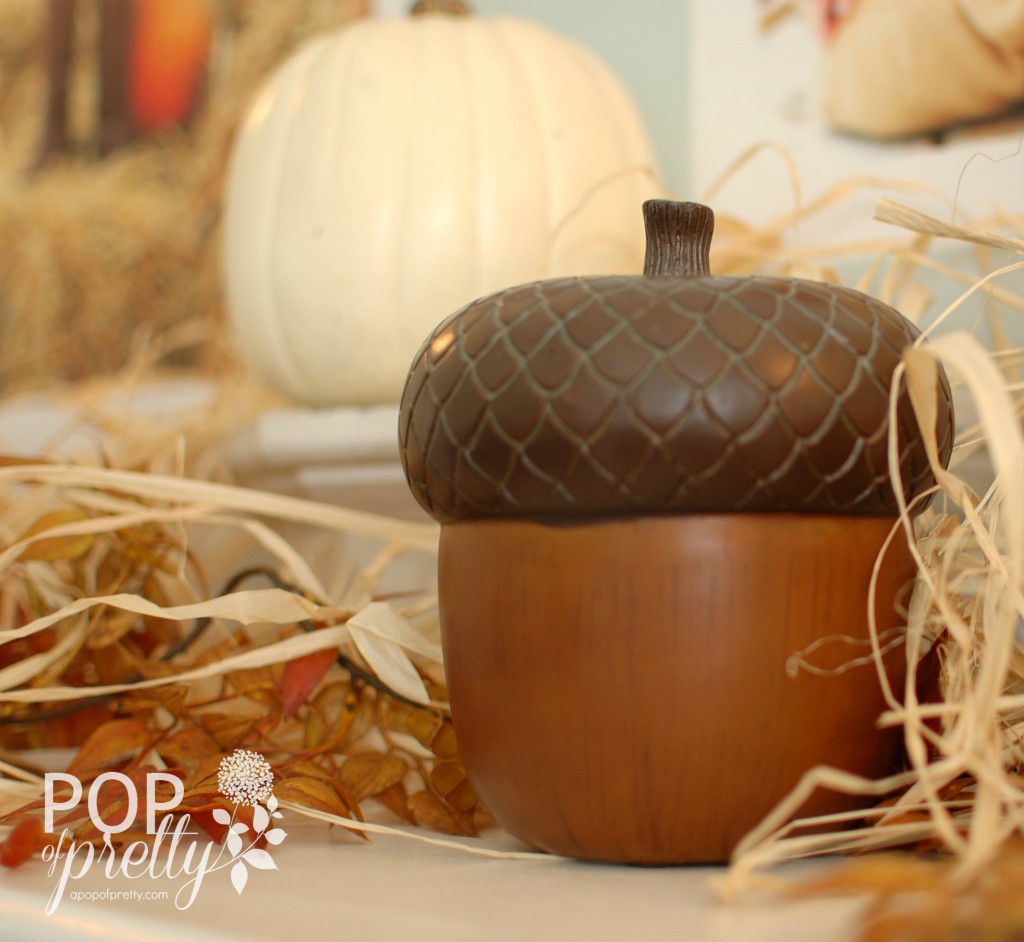 .
We're gonna love looking at this all Fall.  My kids are over the moon that there are life-size photos of them on the wall!
.
Please note: This post is considered "sponsored content".  Although I do not accept cash reimbursement for product reviews, I did receive these complementary peel and stick posters from Posterjack to use in their Design Challenge.  All opinions provided here are objective and 100% my own.
.
Want more inspiration?  Here some of my past Fall Mantels:
.
Happy Fall, peeps!
.
Oh, and ps…I'm linking up to this lovely Fall party where you can find all kinds of gorgeous Fall decorating ideas…
.