This post was most recently updated on January 17th, 2022
Happy Saturday, friends! I came across so many pretty cottage rugs when I was sourcing things for our summer home. OMG, I loved them all. Sadly, I only had enough rooms in our cottage, and let's face it, enough budget lol, to purchase a few of them!
Specifically, I looked for rugs with natural tones, blues and stripes because that's the look I was going for in our nautical-inspired cottage.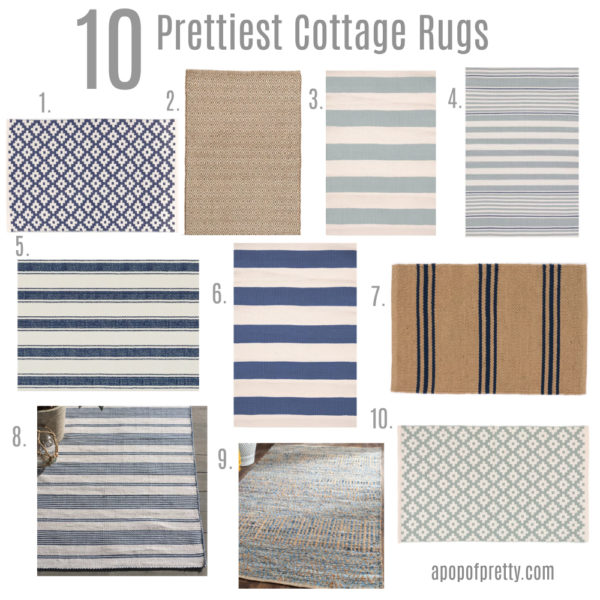 It was impossible to decide between all these fabulous cottage rugs. But I ended up with 4, 5, 6 and 10 above. I thought I'd share them all here in case you are in the market for gorgeous cottage rugs too. And why wouldn't you be? You don't need a cottage for one of these stunners. The casual textures and relaxed patterns would add a stylish, laid back vibe to any home.
If you end up with any of the cottage rugs that I had to leave behind, please let me know. I want to live vicariously through you ;-).
Cottage Rugs – Sources
(*contains affiliate links)
Also, follow me over on Instagram if you want to take a peek at how I've been decorating our summer home! I plan to share more of it here on the blog soon, but for now, Instagram is my jam.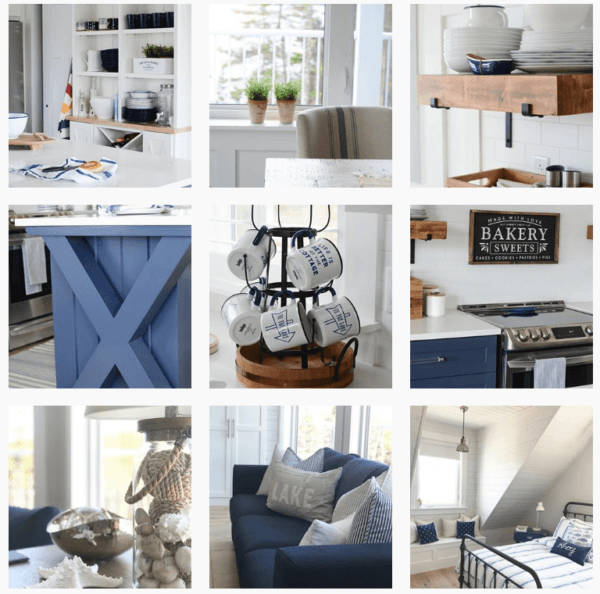 Have the best weekend, lovelies.
Kerri xo
* If you want to learn more about how affiliate links work, please visit our Terms & Conditions and Privacy Policy.