This post was most recently updated on January 1st, 2020
Hi guys! Since it's Friday and we've all put in a hard week (fist pump), I thought I'd share an entertaining tip that's so easy it requires almost no thinking at all.  I'm going to show you how to tie napkins into bows, a trick that will look super casual and cute on your summer table.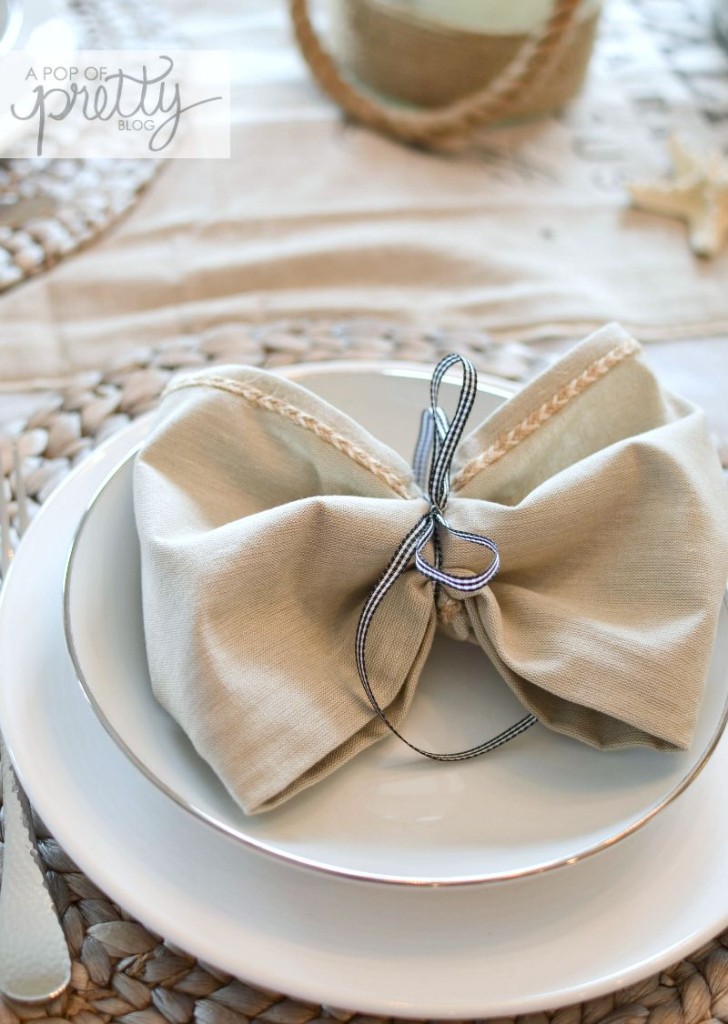 Are you in a supper club?  We've been in the same one with three other couples for at least 13 years now.  (Gosh, I feel old.)  We get together one evening every few months, and we take turns hosting.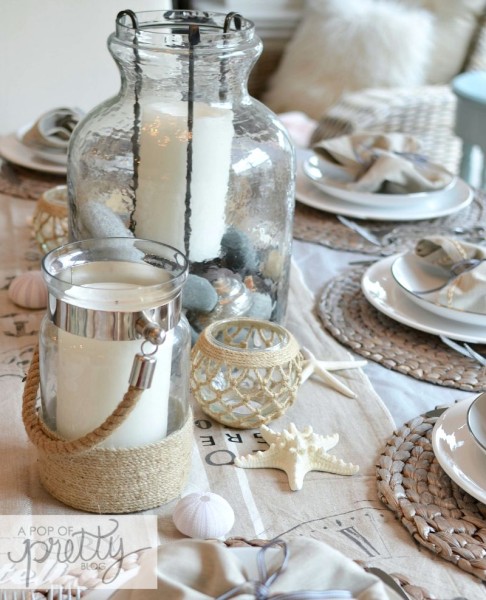 When it's your turn to host, you prepare the cocktails (can I get an mmm-hmmm) and the meal, from start to finish.  I'm not sure if I like being the guest or being the host more.  OK, I'm not gonna lie. Being the guest pretty much rocks.
But I also really enjoy being the host.  I love a chance to cook a meal from recipes, and to decorate the table with more than our kids' plastic IKEA dinnerware. It reminds me we were once civilized before we had kids.
I secretly kinda like when our turn comes around during the summer.  Somehow, the expectations seem a little lower.  Not that our friends have expectations. We're all so happy to have a kid-free evening – did I mention the cocktails? –  that we'd probably be fine with take-out on paper plates.  But I think it's natural to put pressure on ourselves when we entertain. In summer, though, everything is more casual.  You can easily get away with a BBQ and a (naturally) wrinkly linen tablecloth.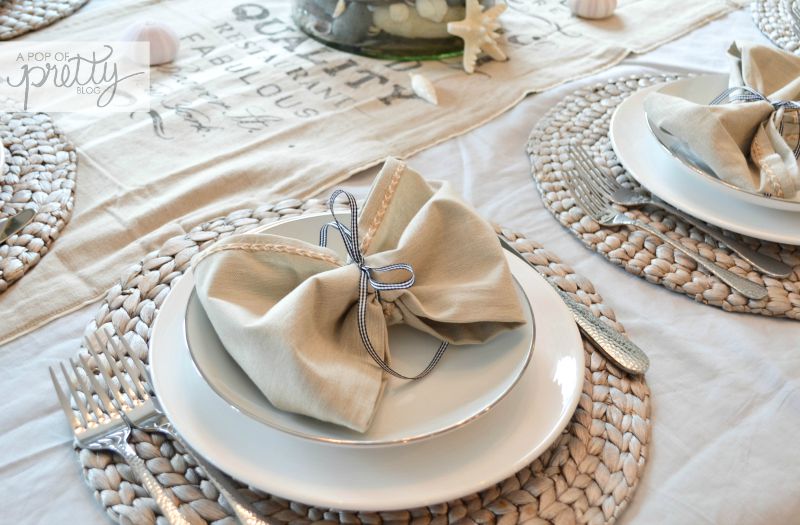 I'll admit that I'm not great at figuring out how to tie napkins. If you are one of those fancy napkin people who can make a napkin into the Eiffel Tower, I bow down.  I am not.
But since I decorated the table with a totally relaxed vibe for our summer supper club (cue the seashells), I could get away with easy, casual napkins. Phew.
This method to tie napkins is embarrassingly easy, but oh-so-cute. You just need some ribbon to secure the bow.

How to tie napkins into bows:
Step 1: First, start with a napkin that's folded in a rectangle.  Fold the ends in toward the middle of the rectangle, and overlap them slightly (See photo 1 above.)
Step 2: Second, cut a piece of ribbon that's about 18-24″.  Center it over the overlapping ends, in the direct of the fold. (See photo 2 above.)
Step 3: Third, carefully flip the napkin over, keeping the ribbon in place. (See photo 3 above.)
Step 4: Tie the ribbon (like a shoelace) and pull tight.  Tie ends into a pretty bow. Voila. (See photo 4 above.)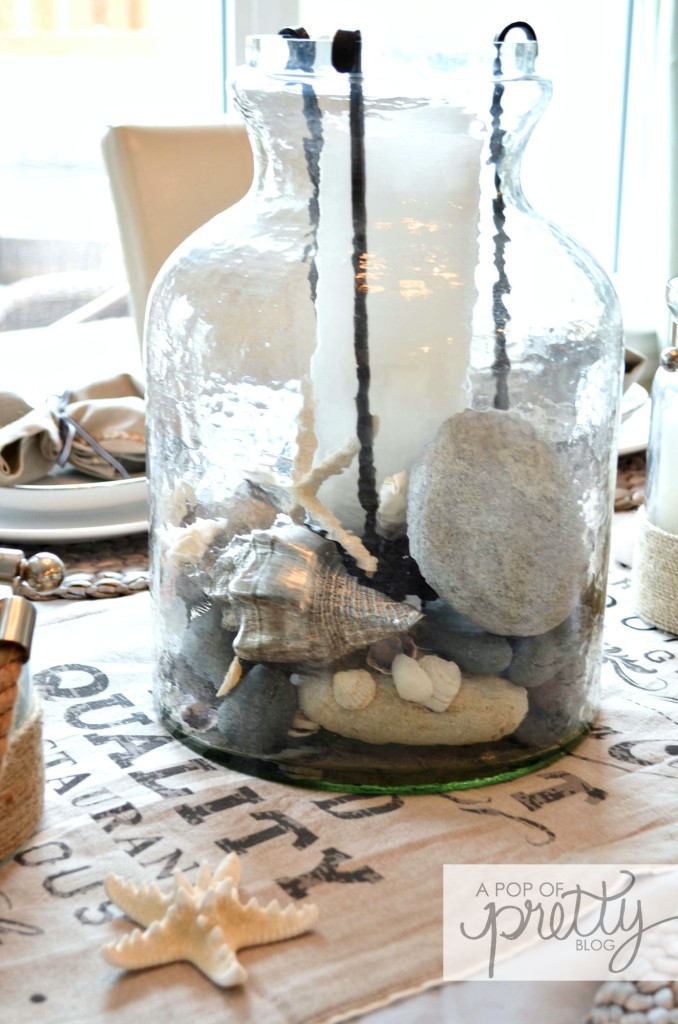 Whether you're decorating a fancy table for friends or just using the kids' plastic IKEA dinnerware, I hope you have a safe and happy summer weekend!

Until next time,
K.