This post was most recently updated on September 23rd, 2019
If you have a mantel, shelf, or console table, you don't have to look far for Easter decorating ideas.  A few weeks ago, I decorated amy fireplace mantel for Spring (my Singing in the Rain Spring Mantel below) which I fully intended to keep around through Easter.  But while de-cluttering our storage closet a few days ago, I came across my stash of Easter decor.  And the wheels started turning…Could I? Should I?  And before I knew it,
this…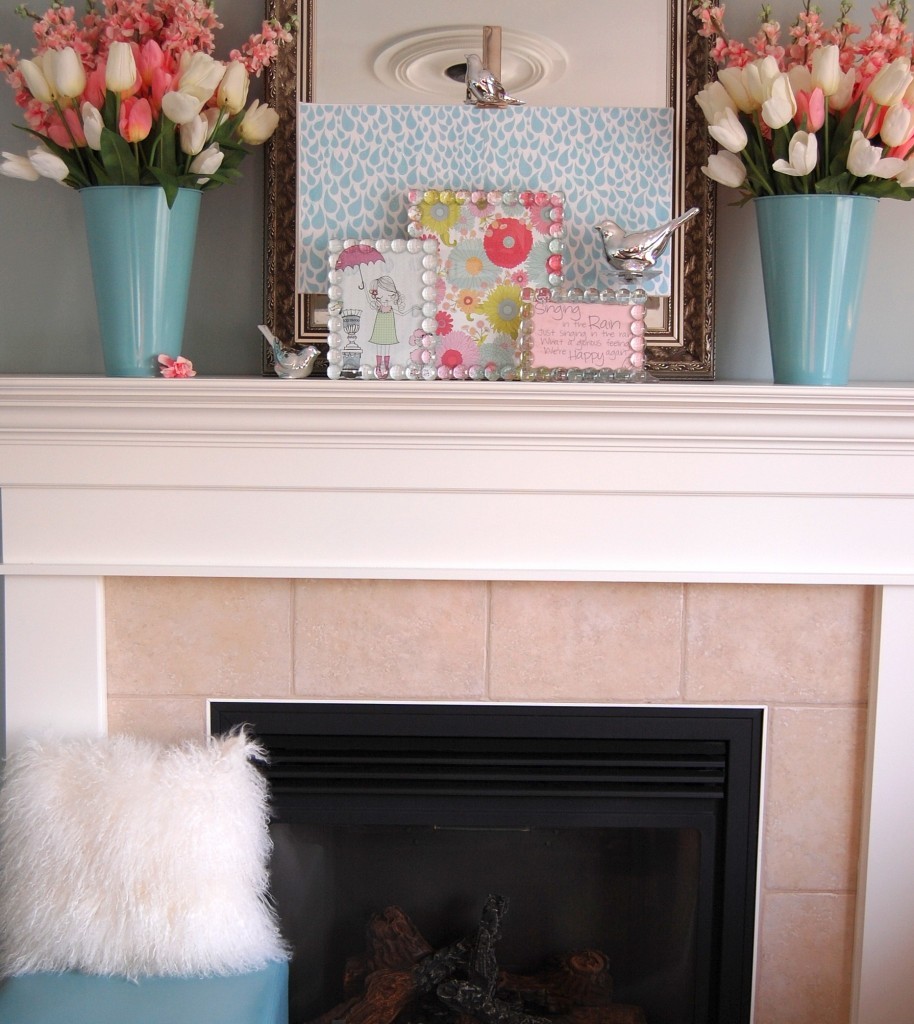 became this…

Yes, I know what you are thinking.  This girl is coo-koo, coo-koo.  And, yes, I agree.  When it comes to decorating, its like an external force takes over, and I have no self-control.  The good thing is that I rounded up Easter decor I already had. I bought those pretty mercury-glass-looking Easter eggs at Winners (Canadian version of Marshalls) earlier this winter.  They were really inexpensive.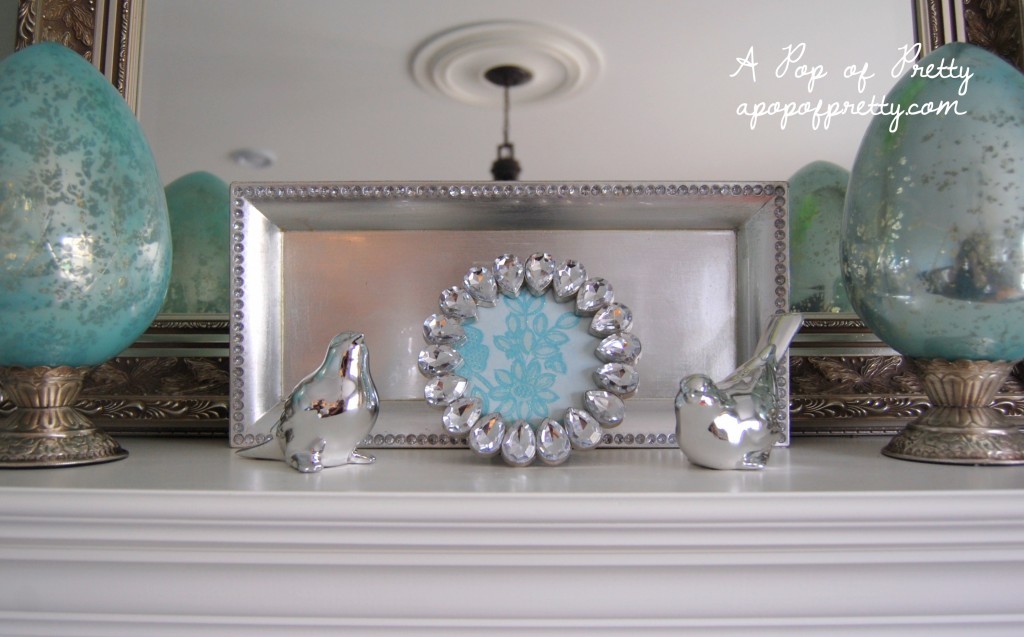 I also bought the 'Easter' letters awhile back; they were originally covered in a coating of pastel polka dots, but I sprayed them in 'champagne silver' metallic paint.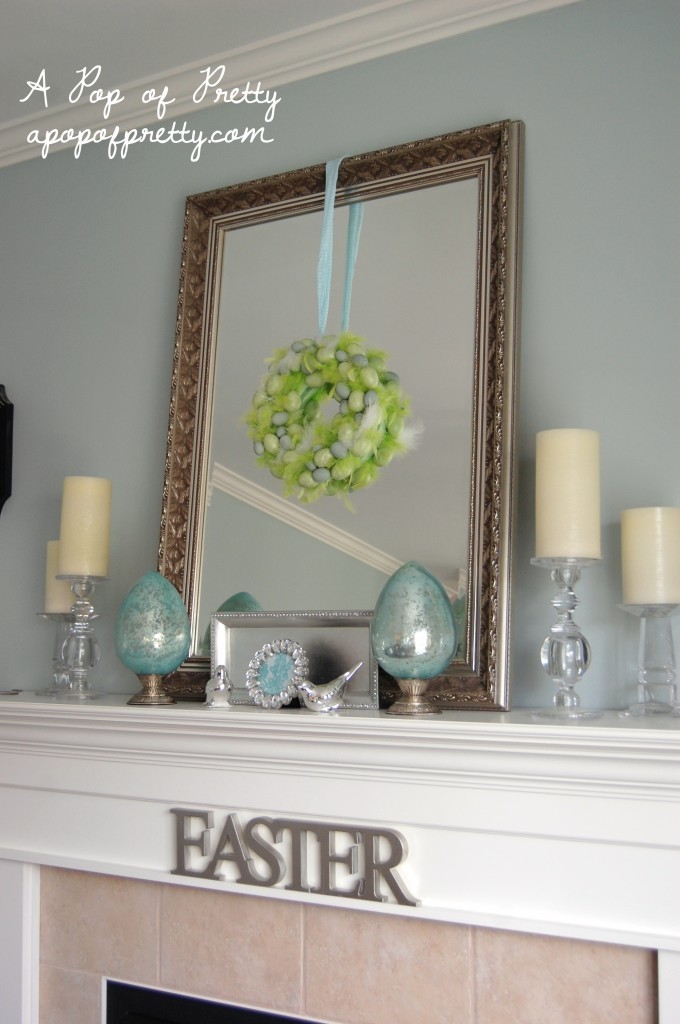 Glass candlesticks are my mantle staple – I've had them for years, and you'll see them on almost every mantel I've decorated. I bought the little egg wreath last year for my daughter's room; it was completely lime green then, but I added a few muted blue eggs and some white feathers to tone it down a bit.  Finally, I filled the little round frame with some pretty scrapbook paper.  Of course, I couldn't leave out my two vintage-looking bunnies (seen on last year's Easter mantel).  They're not on the mantel this year, but they're in on on the fun.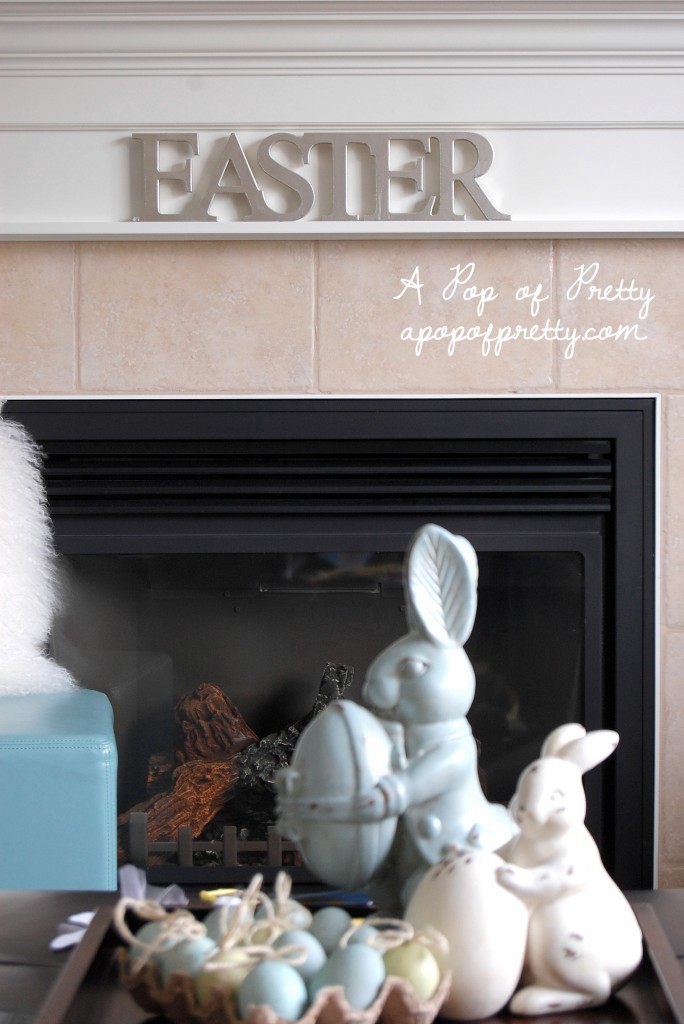 This newly decorated mantel feels more calming than the intense pops of pink in my original 'spring' one (above).  The bright pink tulips were fun for a few weeks, but it was the kind of mantel that you can tire of easily. So I'm glad I changed things up.
Until next time, don't be afraid to decorate whenever you feel inspired…even if others think you're bonkers ;-).
~Kerri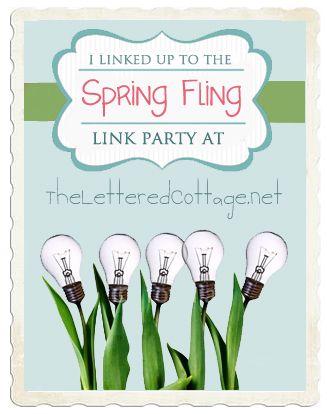 PS. I'm also sharing this post over at Beth's!

as well as…