This post was most recently updated on September 23rd, 2019
Um, did somebody say Halloween decorating? I'm sure I saw some here and here and pretty much all over my Pinterest feed. Is it just me, or did September just evaporate before our eyes?  I feel so behind this Fall.  Sheesh. I only just finished a little early Fall decorating, and now Halloween is upon us!
.
I'm usually brainstorming new Halloween decorating ideas by now, but I haven't given it any thought.   So I dug up some photos of the past few Halloweens to inspire some new ones.  You won't see any bones, blood or ghouls in these pics.  Nope. I'm all about fun, whimsical kid-friendly Halloween decorating.  We still have preschoolers, so I'd rather not traumatize them if I can help it!
.
Halloween Decorating Ideas
(From 2012 & 2011)
         

Double double toil and trouble!
Giant Boo Letters
Too cute to spook!
The witch's brew!
Purple Halloween Mantel (2011)
Creepy Crawlers
Easy No Carve Pumpkins
Haloween Subway Art
Halloween Bunting
Easy No Carve Pumpkins


Ghosty Urn
Easy No Carve Pumpkins
Um. Yah.  As you can see I went a little over-board with Halloween decorating these past few years! (Where did I find the time?  It seems like I have none these days!) Only problem is that now my kids expect it every year ;-).
.
To read more about these projects, visit…
.
..
I'm not sure I'll have the time to get quite so Halloween crazy this year, but I'll definitely add some fun Halloween touches to keep the kiddies excited.  Plus, my recently decorated Fall-themed mantel already has some giant photos of our kids in their Halloween costumes, so it works for Halloween too.  Perhaps a new banner, and a few jack-o-lanterns, and I'll call it a day.
.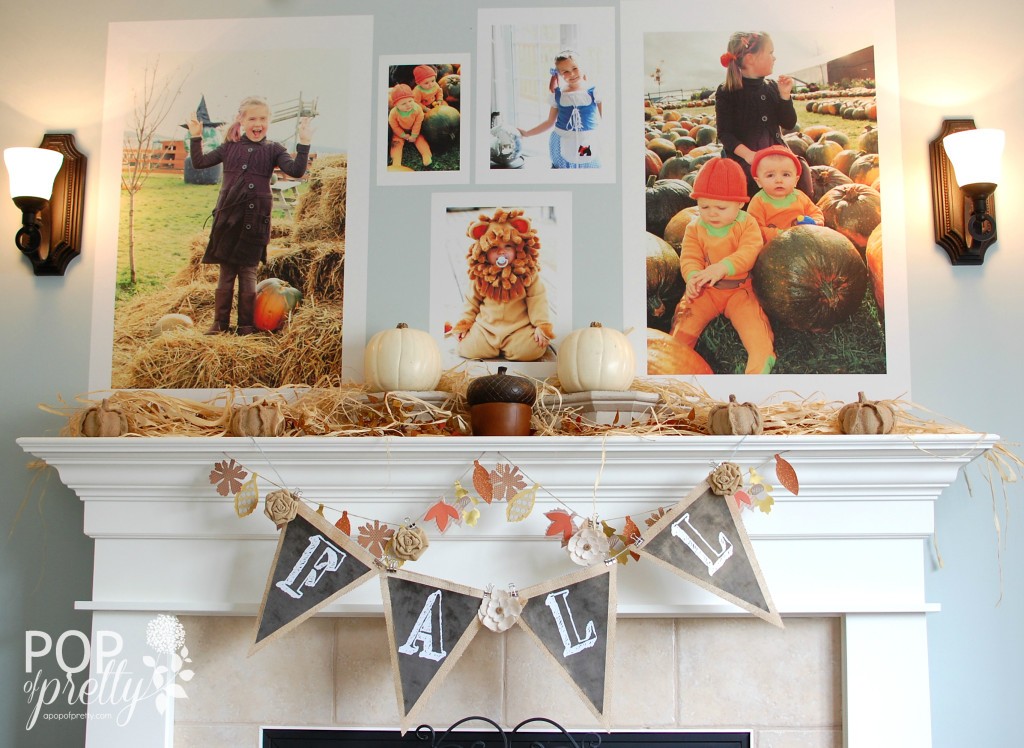 .
.
Here in Canada, we celebrate Thanksgiving next weekend, so I'll hold off with adding the spook for at least another week.
.
Do you go a little or a lot crazy with your Halloween decorating?
.
Until next time,
.
Kerri