In this article: I'm sharing 3 FREE Valentine printables that can be downloaded, printed and used as wall art. You can even use them as a fun Valentine Day card or gift. In fact, I created two of these three Valentines Day quotes especially for home decor lovers! I mean, who else would find humour in a karate chopped toss pillow, or the ever-popular fiddle leaf fig tree? If you are looking for unique Valentines Day decorating ideas, these free Valentines printables are a perfect way to add some love to your home in February. And, really, the two home-focused Valentines Day quotes could be used in frames all year!
3 FREE Valentine Printables
I created 3 free Valentine printables (downloads) just for you!
Happy February, friends! Well, we made it through January! And, thankfully, right in the middle of February, there's something to look forward to! Hard to imagine, but Valentine's Day is right around the corner. To help you get in the spirit, I created three (3) completely FREE Valentine printables. No strings attached.
In fact, I created two of these 3 free printables (the two below) with Valentines Day quotes just for home decor lovers! If you love home decorating, you'll definitely relate to karate chopping a pillow now and again. Or, maybe you've tried to keep a fiddle leaf fig tree alive once too many times? Yup, me too. (Gosh, they are finicky, aren't they?) If you can relate, these two free downloads are for YOU!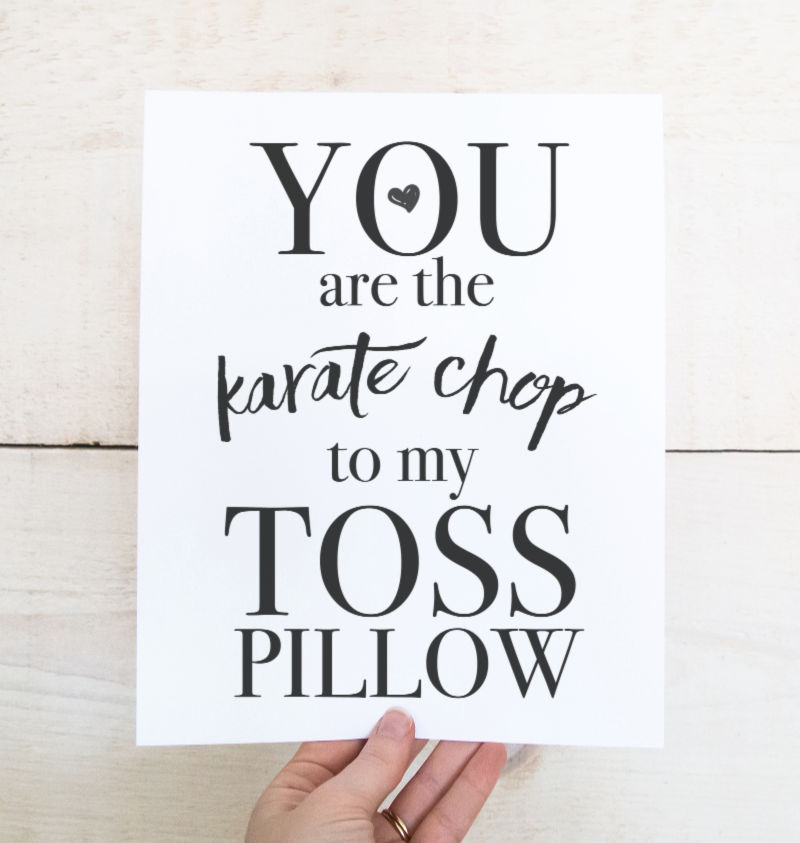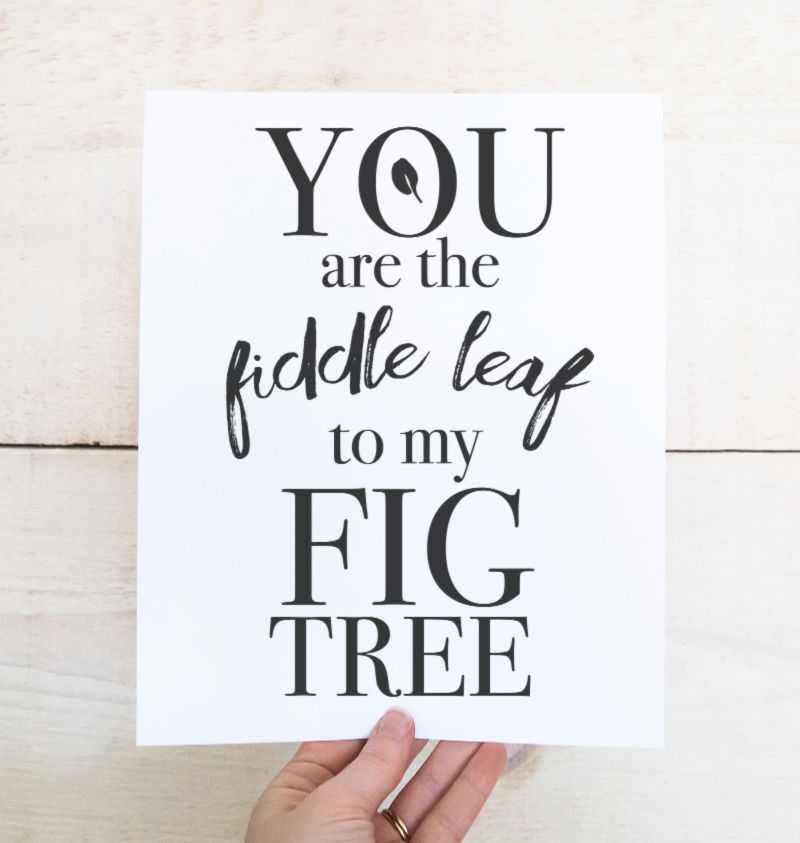 These two pieces would actually look great paired together in matching frames – see below. They would be perfect in February, or any time of year.
How to Use Them
Are you familiar with free printables? Basically, you download the files, then print and frame to your liking.
You can easily download these free Valentine printables in the next section below. Then, you just print these Valentines Day quotes at home or at your favourite printer, and place in any stylish frame. Personally, I'm loving how they look in a white washed frame or wood frame, but a modern gold frame would also look great (affiliate links). These free Valentines printables would be fun hung as wall art, or placed on a mantel or shelf to decorate for Valentines Day. You could also frame one as a Valentines Day gift idea, or use the art as a unique Valentines Day card.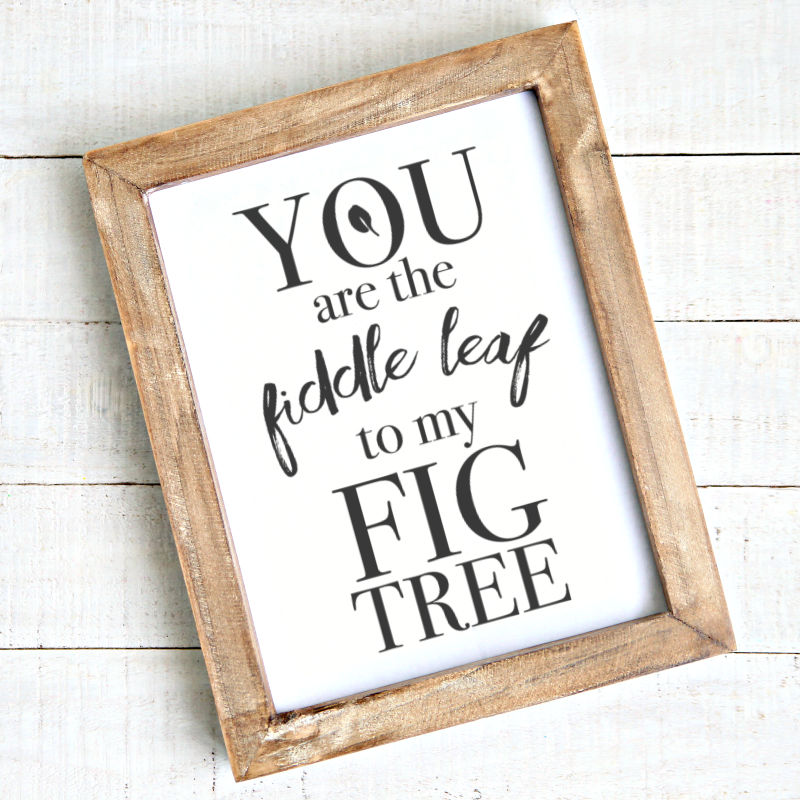 Download the Free Valentines Day Printables Here!
You'll find links to the 3 artwork downloads below! For each printable, click the blue button at the right, and follow the instructions that appear. (Note: press ESC on your keyboard to exit the download window and come back here for the rest!)
Gold Glitter: FREE Valentine Printable Art #1
Karate Chop: FREE Valentine Printable Art #2
Fiddle Fig: FREE Valentine Printable #3
I hope you'll love these free printables! And, please let me know how you use these fun Valentines Day quotes. I'm planning to create a free printable of the month each month in 2020.
Until next time,
K.
Share the Love
If you like this post, can I ask that you share the love so that others can find it too? Here's something you can pin to Pinterest of your other social media:
More Free Printable Wall Art You Might Like
Did you know that I also offer this free printable art on my blog when you sign up to receive blog updates by e-mail? You'll never miss a post because you'll receive an e-mail whenever I post something new here at A Pop of Pretty.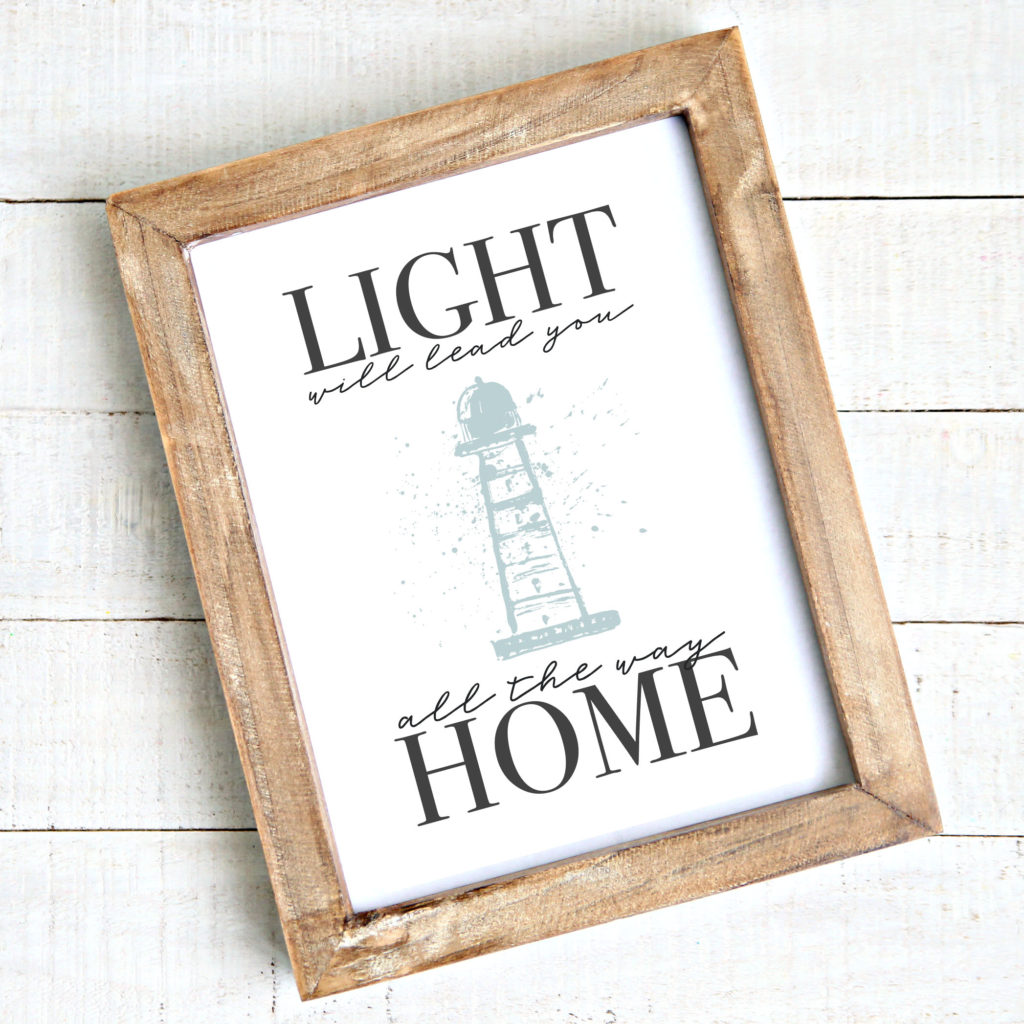 To sign up for e-mail updates, and to get this free printable, click here.
Looking for More Great Valentines Day Decorating Ideas?
Are you looking for other great Valentines Day decorating ideas? In addition to these three free Valentines printables, check out this simple DIY tutorial on how to make a pretty Valentines Day wreath from ribbon, burlap and tulle.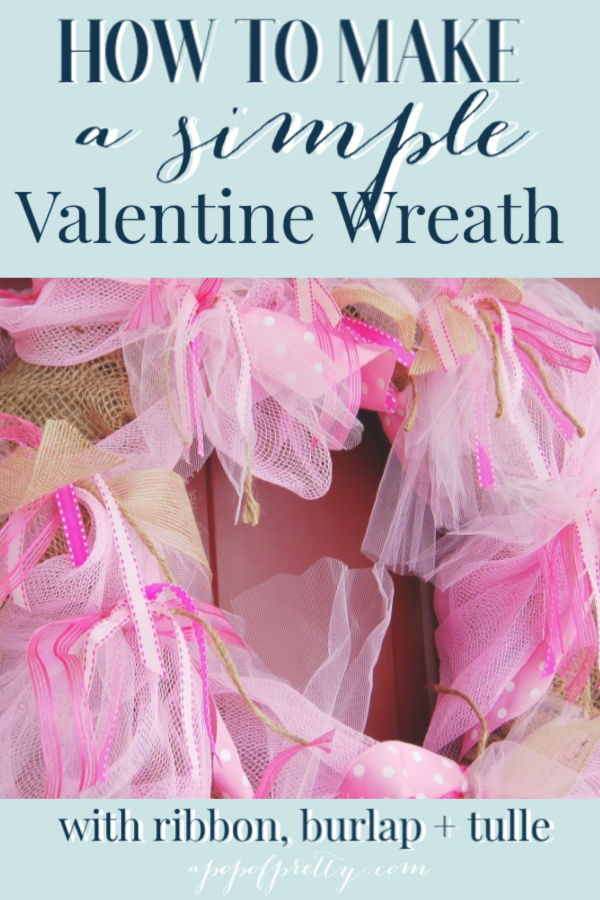 My Picks: Valentines Day Decor
Also, I recently rounded up some sweet Valentines Day decor finds in my Tuesday 10 Blog Series. In case you missed the post. check it out! Some of them can even be shipped using Amazon Prime.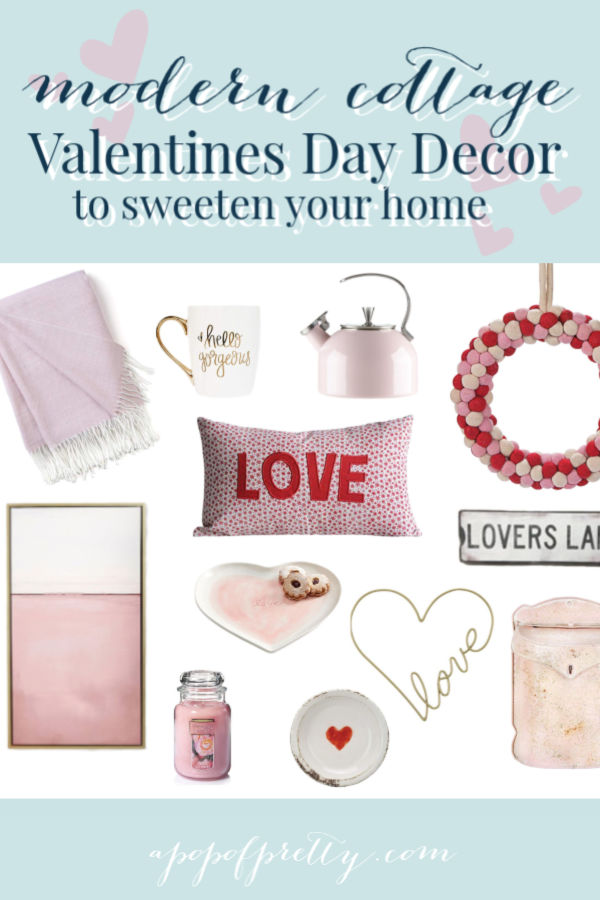 Other Posts You Might Love
This popular tutorial on how to make a photo booth easily and cheaply might help make your Valentines Day party next level.