This post was most recently updated on January 10th, 2020
Meet Kerri
Hello and welcome! I'm so happy you're here! I'm Kerri, the 'voice' behind A Pop of Pretty, a Canadian interior design and home decor blog, all about home decor ideas, tips, tutorials and inspiration to style your home pretty.
A Pop of Pretty is based in Newfoundland, Canada. It's as far East as you can go without falling in the Atlantic Ocean. Newfoundland is a beautiful and rugged island, with a rich, colourful and creative history. I LOVE living here.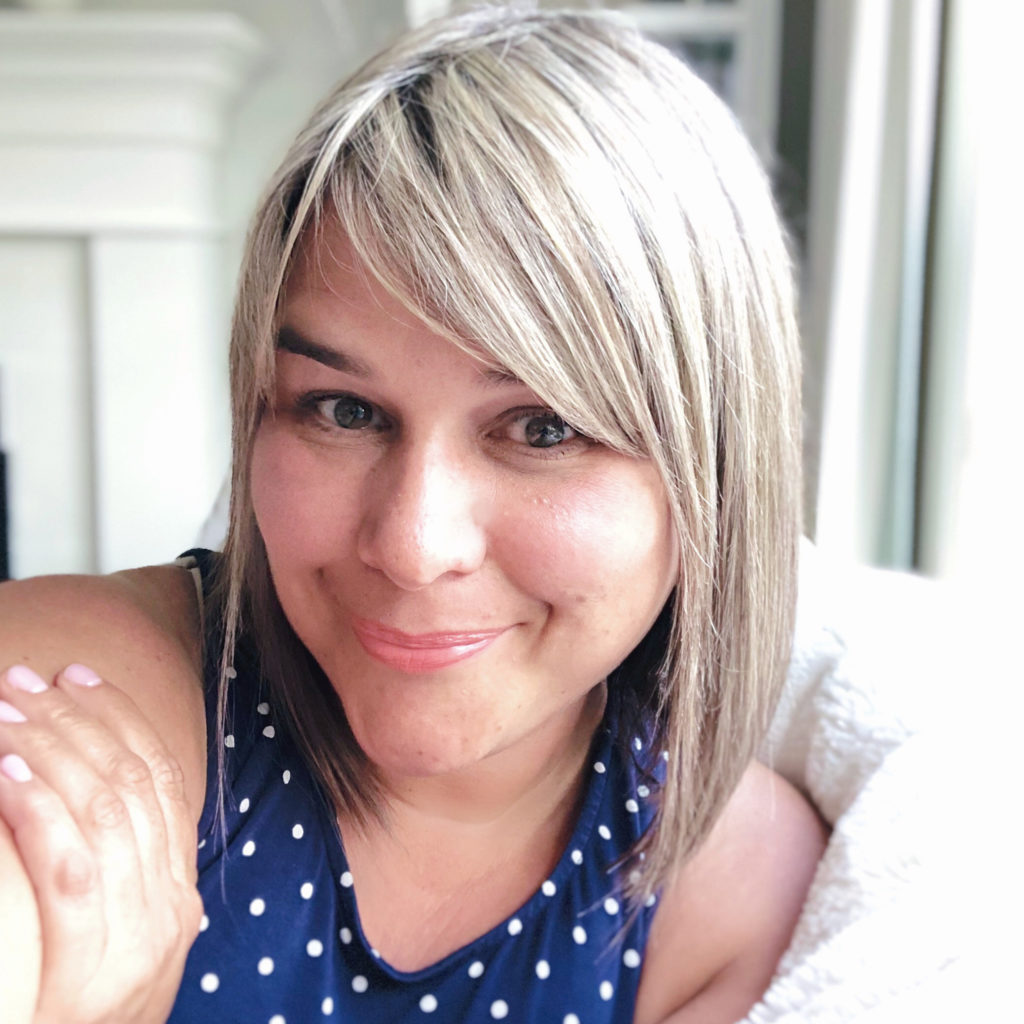 "One of the things that drew us to Kerri is her honesty. She shares plenty of pretty projects with an emphasis on the modern cottage look, but she also lets readers know her kids' handprints are always on the glass and her accent pillows probably need a good fluff and straightening. In other words, pretty doesn't have to mean perfect. It gives all of us hope that we can have pretty things and still enjoy our home, fingerprints and all." – Zebra Blinds, Stylish Canadian Home Bloggers.
My Professional Background
I've always loved creative work. Before starting A Pop of Pretty Home Decor Blog years ago, I earned an undergrad degree in business (Marketing) and an MBA. And, then, for the next 15+ years, I helped well-known brands create successful marketing campaigns, while working as a senior Strategic Planner in an award-winning ad agency.
A Pop of Pretty Home Decor Blog
While I loved Marketing and Strategic Planning (and still do!), decorating has always been in my blood! Starting an interior design and home decor blog was a perfect way to combine all my passions: business, branding, writing, creativity and decorating.
Through A Pop of Pretty Home Decor Blog, I aim to inspire other style seeking home owners to decorate with more confidence and joy, by sharing my own renovation and decorating projects in our suburban home and lakeside cottage, as well as the many things that inspire me.
My Life
What can I say? Most days, it feels like a circus! I have a busy family of five, including three kids (a teen daughter and pre-teen twin boys) and a world travelling husband. Oh, and who can forget our scrappy little Havanese, Finnigan, who likes to protect me from the Fed Ex truck and eat MAC lipsticks while I'm out, lol. Like most busy moms, I survive on coffee and have become a master juggler, multi-tasker and deep breather, lol.
So, let's face it. With 3 kids and a dog, my home isn't perfect by any stretch of the imagination. My toss pillows aren't always perfectly pouffed, or even always on the sofa, for that matter! Our glass doors always have handprints. Most days, the laundry is piled higher than my front-loader. But, I'm a true believer that pretty is not perfection. It is absolutely possible to have a home you love, even amid the chaos!
What I Blog About
At A Pop of Pretty Home Decor Blog, I share decorating and renovation projects from our suburban two-story home and our lakeside cottage, as well as lots of seasonal and celebratory decor ideas. Sometimes, I also blog about my other passions: life with 3 kids (including twins), fashion finds, travel and shopping!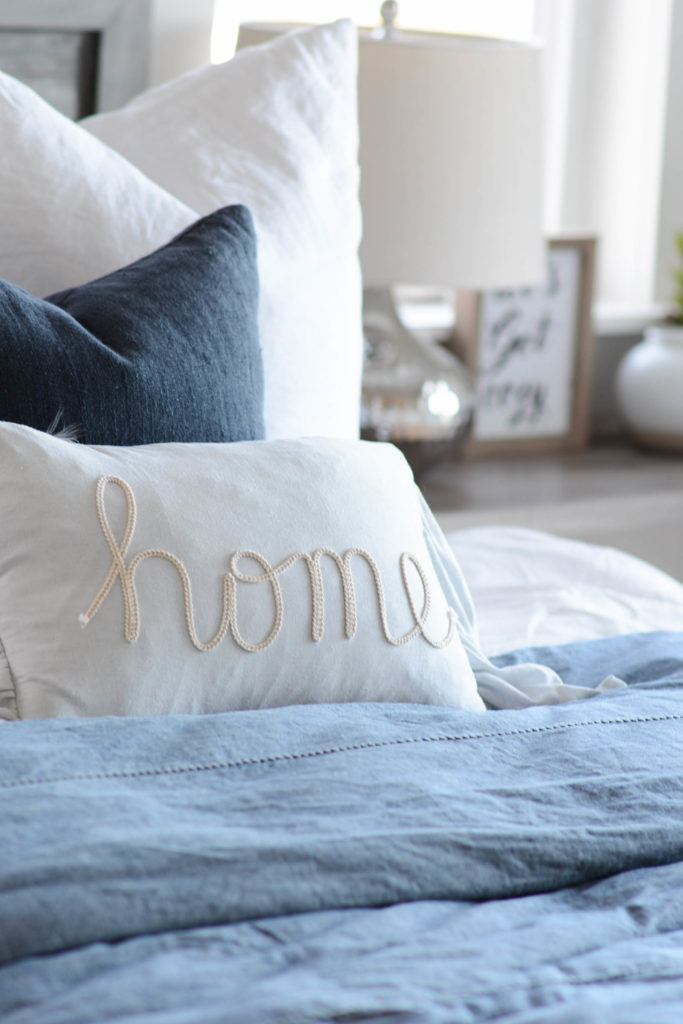 "A Pop of Pretty is) packed with DIY projects and conversations about the most pertinent design issues of today (like whether you should really have a gallery wall). The writing has an easy, breezy pace." – The Star
Modern Cottage Style
Modern cottage or transitional decorating style probably comes closest to describing our family home. I've always loved spaces that are bright and modern with a casual, cottage-y vibe. For me, mixing opposites is where the true magic happens! I love pairing clean lines and cool colour palettes with warm, time worn finishes and textures.
Coastal Style
It's probably not surprising that I also love coastal style so much. Living on the edge of the Atlantic ocean, it doesn't get much more authentically 'coastal'. So, a few years ago, when we built a lakeside cottage (or 'cabin' as it's called around here), I designed it with a nautical vibe. I'm obsessed with this easy, breezy decorating style. I also recently launched an online shop, JanieJute, which focuses on casual coastal fashion and home decor finds.
Seasonal Decorating
I absolutely LOVE celebrating seasons and holidays! That's why you'll find all kinds of seasonal decorating tips. ideas and inspiration here, including Christmas decor, Halloween decor, Easter decor, party ideas and more. Over the years, my seasonal decorating projects have been featured on HGTV.com, Better Homes and Gardens.com, in Cottages & Bungalows Magazine and Women's Day Magazine, and in features by top retailers like Walmart and Canadian Tire.
Home Decor Ideas and Shopping Tips
When I learn how to do something, nothing thrills me more than sharing it with others! I love to share renovation, building and decorating ideas and tutorials, as well as shopping tips for great home decor products.
Press & Partnerships
A Pop of Pretty Home Decor Blog has blossomed into some amazing opportunities in the area of home decor and home styling in recent years. You can find some of my press coverage here, which includes HGTV.com, Better Homes and Gardens.com, Canadian House and Home, The Star.com. Cottages & Bungalows Magazine, Women's Day Magazine, Apartment Therapy, and more.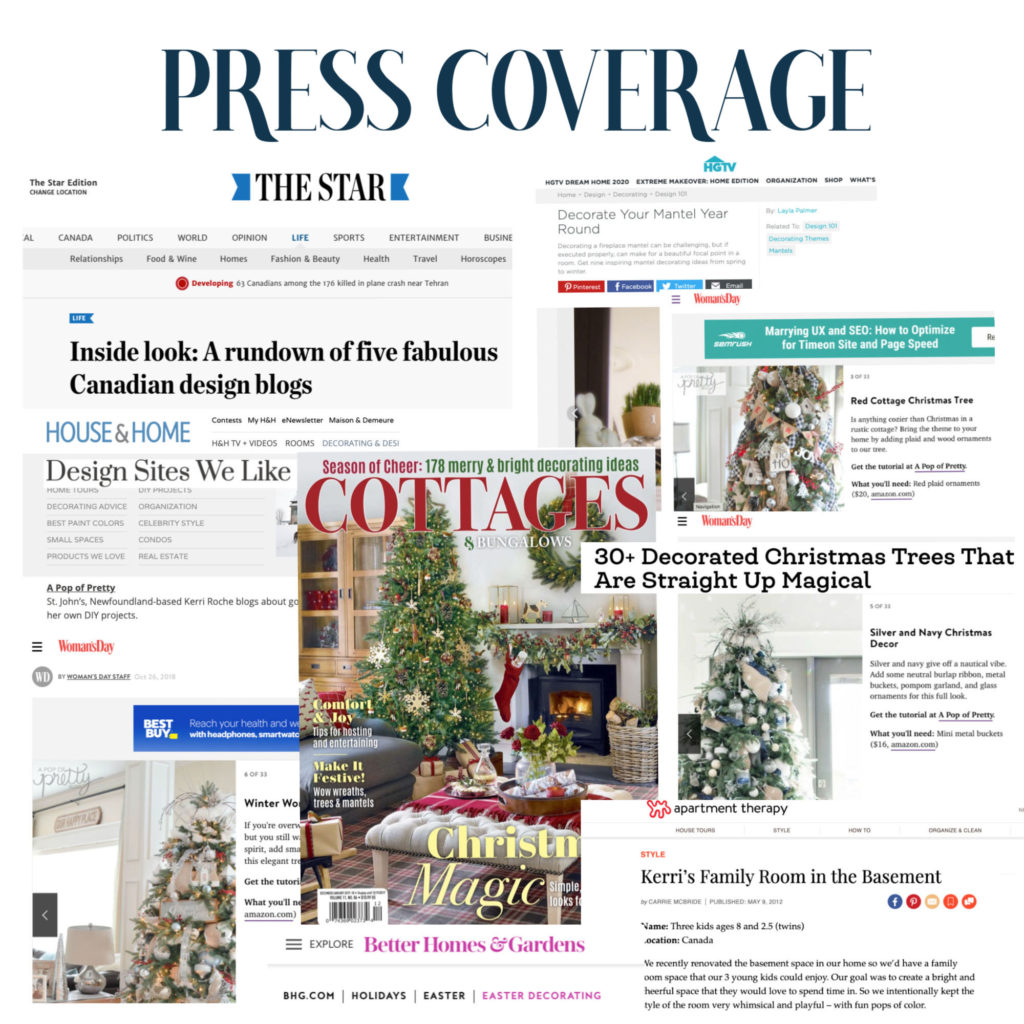 And, you can read about the great brands I've partnered with (like Wayfair Canada, Canadian Tire, Walmart Canada, Behr Paint and Masonite) by visiting the Brand Partnerships areas of the site.
If you'd like to work with A Pop of Pretty Home Decor Blog, please click here, and let me know what you're thinking about!