This post was most recently updated on January 1st, 2020
Ever since we visited NYC just before Christmas last year, I've been crushing on the idea of using magnolia leaves in holiday decorating.  There's just something '0h-so-Martha' in the natural simplicity of a magnolia wreath or garland. Magnolia garlands and wreaths seemed to be everywhere in The City, but this particular display on 5th Ave was the most inspiring…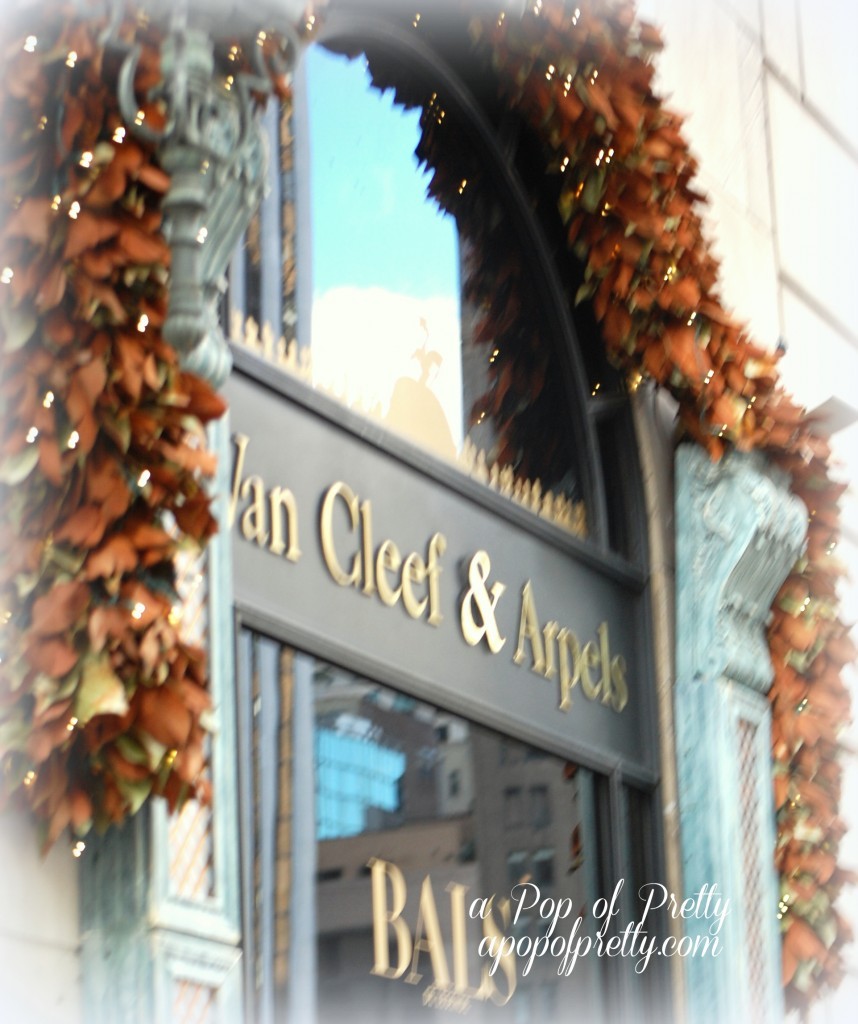 Perhaps using magnolia leaves for holiday decorating isn't new to most of you.  But, in my neck of the woods, magnolia trees aren't abundant.  Heck, I'm not even sure if they grow here. (Can't you tell how much I know about gardening?!?)   Even if they do, it's not like you can just go out and gather hundreds of magnolia leaves off the ground for a decorating project. Apparently, you need between 250 and 300 magnolia leaves to make a 6-foot length of garland!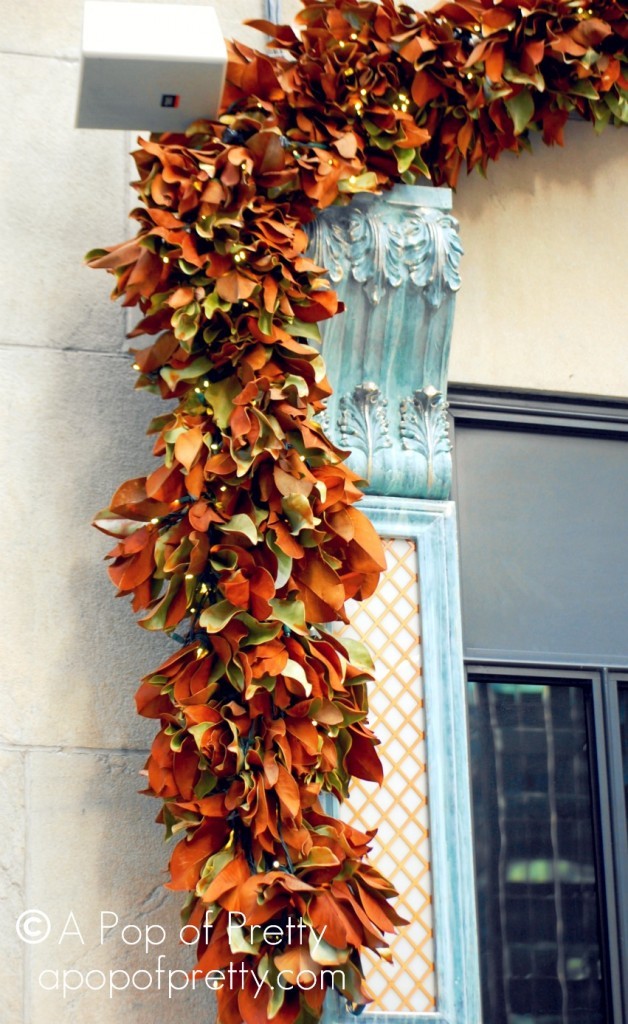 But, as luck would have it, the other day,  I noticed they were selling them in bunches at Costco. Ooh la la! So I went looking for inspiration on how I could incorporate them into some of my Christmas decorating this year.  Here's a few pretty decorating ideas that I immediately fell for…
Source (and photo credits to): Sweet Something Design
Source (and photo credits to): The Magnolia Company
Source: Pottery Barn via Tampa Bay Times
So how about you?  Do you like the natural look of magnolia leaves, or do you prefer glam Christmas decorating?  I've got to be honest, I love both ways of decorating!
Until next time,
P.S.