This post was most recently updated on September 23rd, 2019
Guys, I hope you're sitting down. Prepare to have your mind blown.  Here it is: You can paint a fabric chair.  What the what? Am I the only one who didn't know?
Chalk Paint TM by Annie Sloan recently challenged me to create a project for their #MadeItMyOwn with Annie Sloan photo gallery and contest – which, by the way, you can get in on too! I'll share more about that later in this post.
For my project, I wanted to do something with Chalk PaintTM that I'd never tried before. While searching for ideas, I discovered that you can use it to paint a fabric chair. Bingo. I knew just the project for this seemingly magical process.
I decided to paint a fabric chair from our bedroom.  It had faded from sun exposure over the years.  I considered re-upholstering it, but I might as well be honest: upholstery scares me. However, I have never met a paint brush I didn't love.  So it was an easy decision.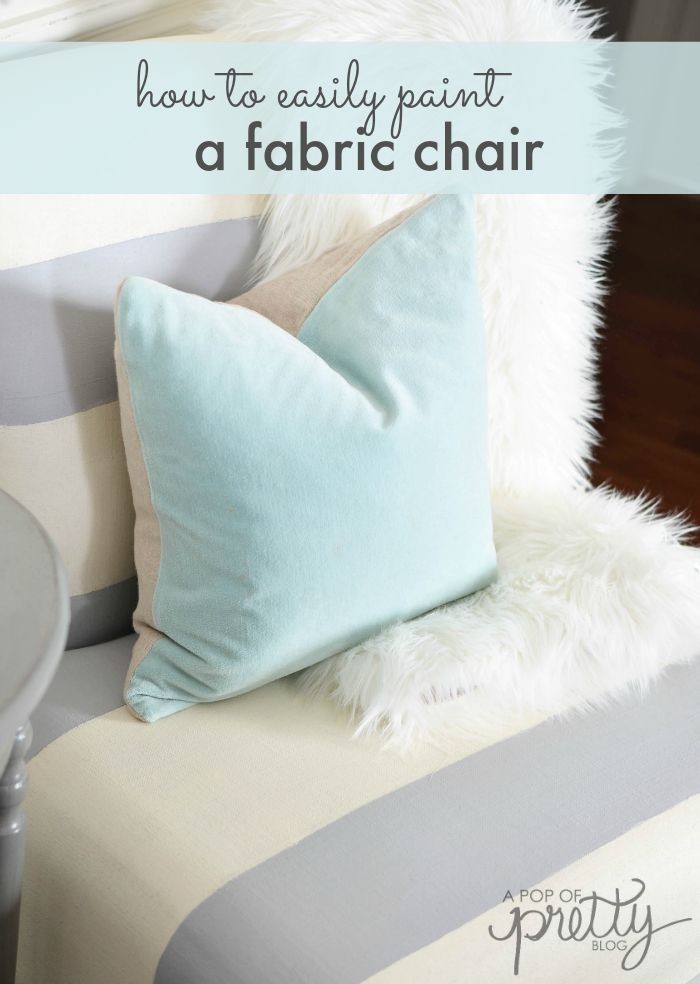 I was a bit hesitant. But I figured if I messed it up, I could just reupholster it later.  But, guess what? It worked perfectly.  You can see in the 'Before' picture below how the gray fabric on the chair had faded along the edges, which wasn't a good look. In the 'After' picture, you can see how pretty the chair turned out!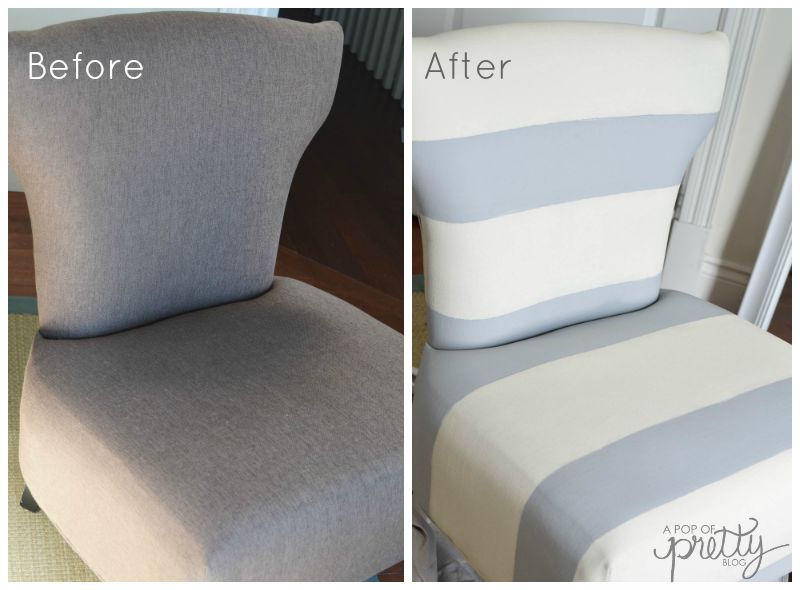 Here's how I did it.
How to paint a fabric chair
Step 1: Paint it.
To paint a fabric chair, you first need to dilute the Chalk PaintTM  with water so that it spreads easily over the fabric.  I diluted mine about 2/3 paint and 1/3 water, but I wasn't overly-precise.  I used a round Annie Sloan natural bristle brush to paint the fabric on the chair.  I'm sure you could use a regular flat paint brush, but the round one just helped get the paint into the grooves of the fabric a little more easily.  Below, you can see how the chair looked after the first coat using "Old White'.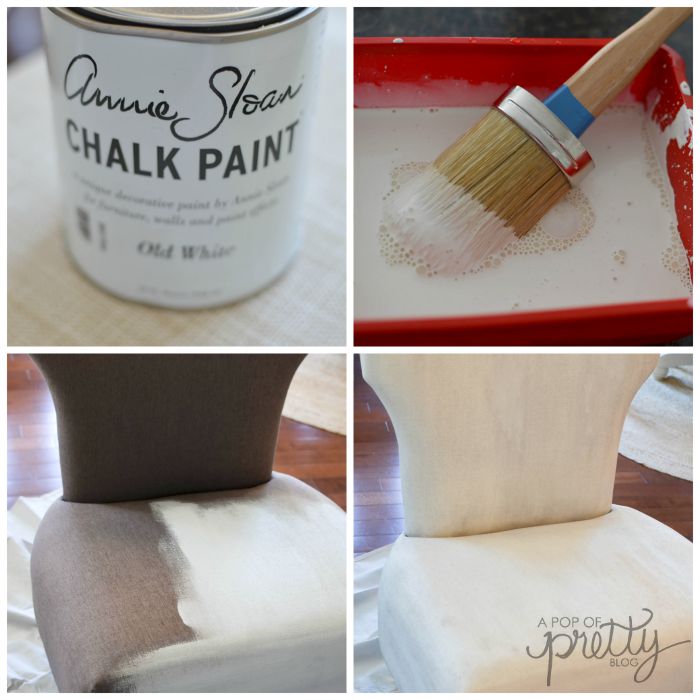 Step 2: Paint it again.
After I let it dry overnight, I applied a second generous coat. There were a few patchy spots that could have used a third coat. But I didn't worry too much because I planned to paint stripes in Annie Sloan 'Paris Gray' over top of the white paint.  To do this, I just taped off my stripes with painter's tape, and applied the gray paint over the top of the white.  (If you want more details on how to paint stripes, see "How to paint wall stripes", a blog post from last year.)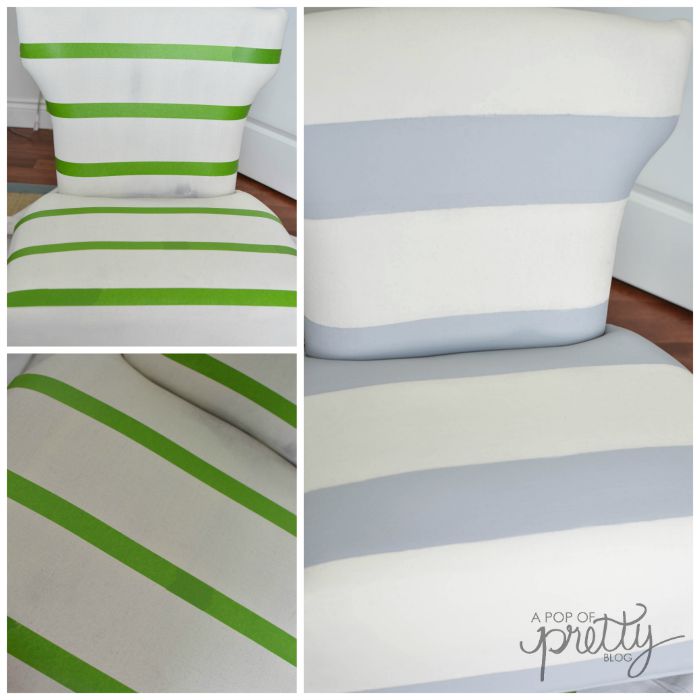 If you plan to paint stripes or a design on top of your first color like I did, I'd suggest not diluting the second color.  Or, if you do, just add a tiny bit of water.  Otherwise, you'll risk having the second color run on top of your first one.  Also, because the first coat acts as a base, you don't really need to dilute the second color in order for it to spread easily.
Step 3: Seal it.
Once the gray stripes dried completely (overnight), the final step was to seal the chair with Soft Wax by Annie Sloan.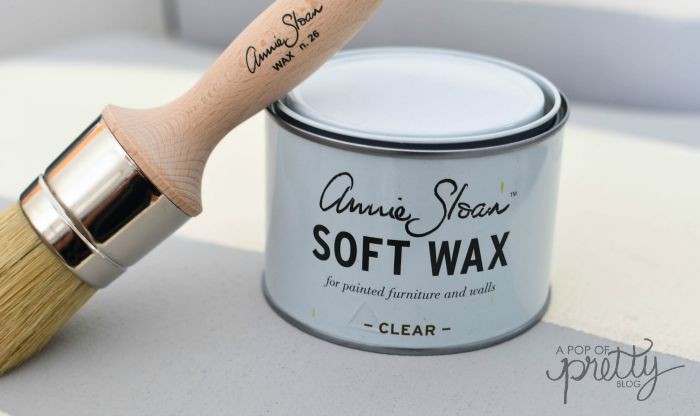 Applying a coat of Soft Wax just protects the paint, and gives it a more polished, almost slippery, feel. You can see in the photo below that the fabric doesn't look hard or 'crunchy'.  All  the natural texture of the original fabric still shows through.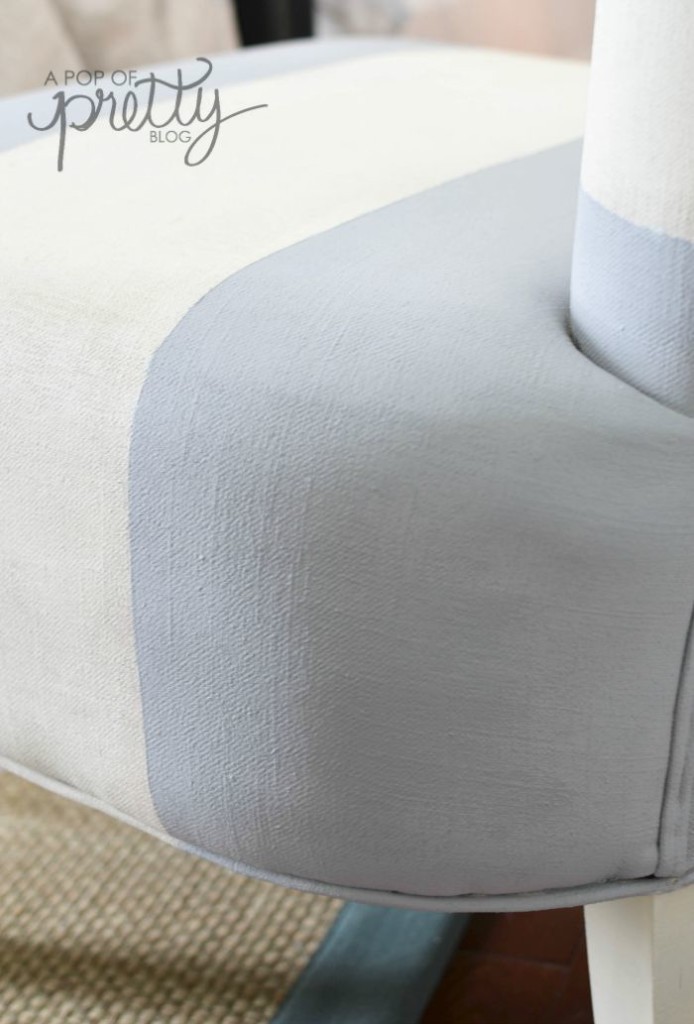 #MadeItMyOwn with Annie Sloan Photo Gallery
I was so thrilled with how the chair turned out that I uploaded a photo to the Annie Sloan #MadeItMyOwn photo gallery which you can find here. It's a collection of real life projects using Chalk Paint TM.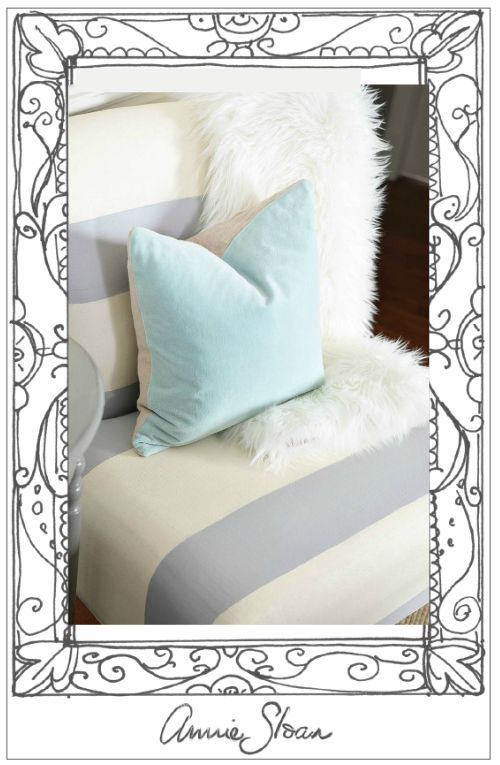 And, here's the fun part. You can too!  If you have a Chalk Paint TM by Annie Sloan project you're proud of, head straight on over and share it there, as well as on your social media using the has tag #madeitmyown.  You can find all the details by linking through to the gallery. There's some great prizes to be won, like paint, signed books and more.  The contest ends on September 30th.
In the meantime, if you want to learn more about Chalk PaintTM by Annie Sloan check these links out:
Until next time,
Kerri
Sponsored Content:  I was provided with the paint and supplies to complete this project, and was compensated for my time to prepare a blog post about my experience with this product and the #MadeItMyOwn promotion. However, the project idea was 100% my own, and all viewpoints and opinions expressed here were not directed by or influenced in any way by Chalk PaintTM by Annie Sloan.