This post was most recently updated on January 26th, 2020
In this article: I'll tell you all about our Las Vegas trip, and what to do in Las Vegas if you're not planning to spend all of in a casino! Can I tell you a secret? I resisted taking a Las Vegas trip for years. That's because I believed the stereotype. I figured it was ALL gambling and wild bachelor parties. But, I was pleasantly surprised that Las Vegas has a softer side, and I can't wait to tell you about it!
Our Las Vegas Trip: The Softer Side
I can't be the only one who thought a Las Vegas trip would be all debauchery, right? You too? OK, I feel better now, lol. I'll admit, a Las Vegas trip was never at the top of my list. Not that I have anything against casinos and partying, haha. But, sunny beaches are more my style. And, with 3 small kids, family trips have been more our speed.
But, that all changed when I had a chance to take a Las Vegas trip for a few days with my husband who was going there for work. And, wow, I need to tell you that my perceptions about Las Vegas were SO wrong! Of course, you can spend as much time in a casino as you want, if that's your jam. But, there is so much more to Las Vegas!
A Letter to Las Vegas
Before I share the details of our fabulous Las Vegas trip, I think I owe Las Vegas an apology, lol. So here goes…
Dear Las Vegas,
Sorry I misjudged you. I bet you get that all the time, right? I mean, you must know what they say about you, right? They say you're rough around the edges. They say you're all bachelor parties ,and casinos and "What happens in Vegas stays in Vegas". I'm going to be completely honest. I used to think you were ALL kinds of crazy. That was, until I saw you for myself. Now I know you're not JUST 'that'. And, you know what, Sin City, you won me over! OK, I'll stop now.  I know you have a reputation to uphold. But, I'm glad we finally got to meet. See you again some day.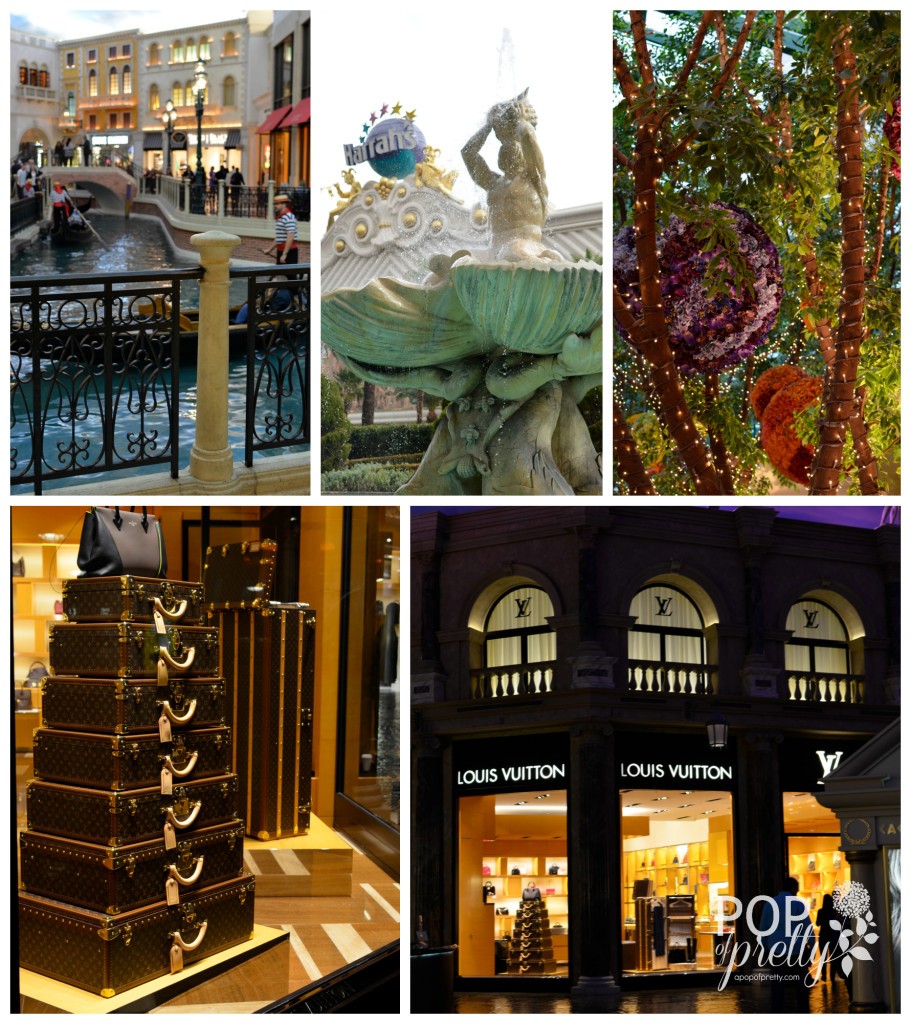 Where We Stayed in Las Vegas
OK, let's start with where we stayed on our Las Vegas trip! We stayed at the Palazzo on the Las Vegas strip. The Palazzo is attached to the Venetian Hotel & Casino. Wow, we absolutely loved this hotel. It is HUGE and was designed with an Italian Renaissance theme, and you could feel this grand ambiance throughout.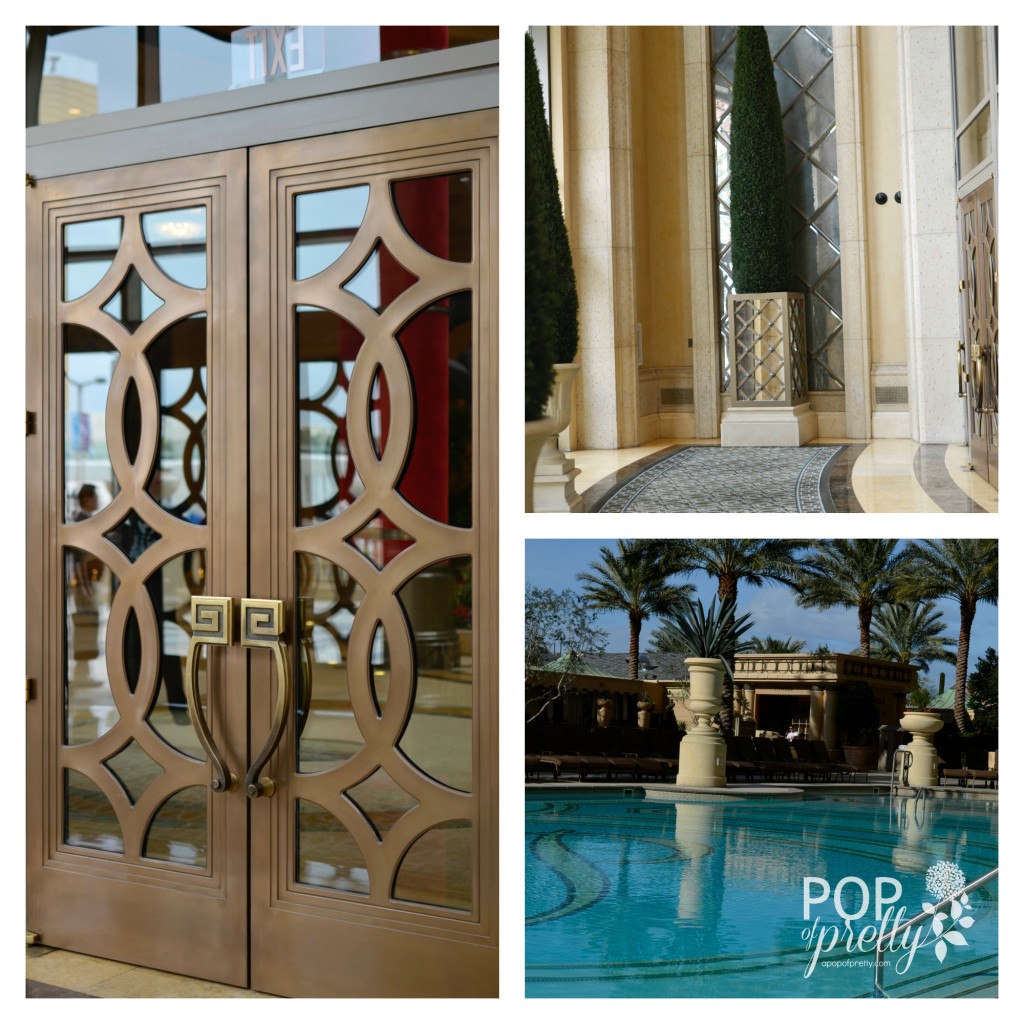 The foyer was fabulously luxurious and glam, and our room was clean and spacious. The pool area was also stunning with palm trees and huge Italian-themed urns of greenery. But, the thing I loved the most was the location. The Palazzo has a stunning shopping area called the Grand Canal.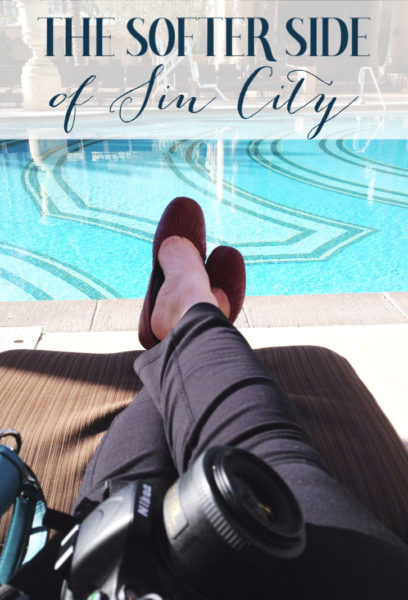 What to Do in Las Vegas
Shop The Grand Canal
So, are you wondering what to do in Las Vegas besides gambling, haha? Well, friends. Let me tell you about the The Grand Canal. It was my absolutely favourite part of our Las Vegas trip!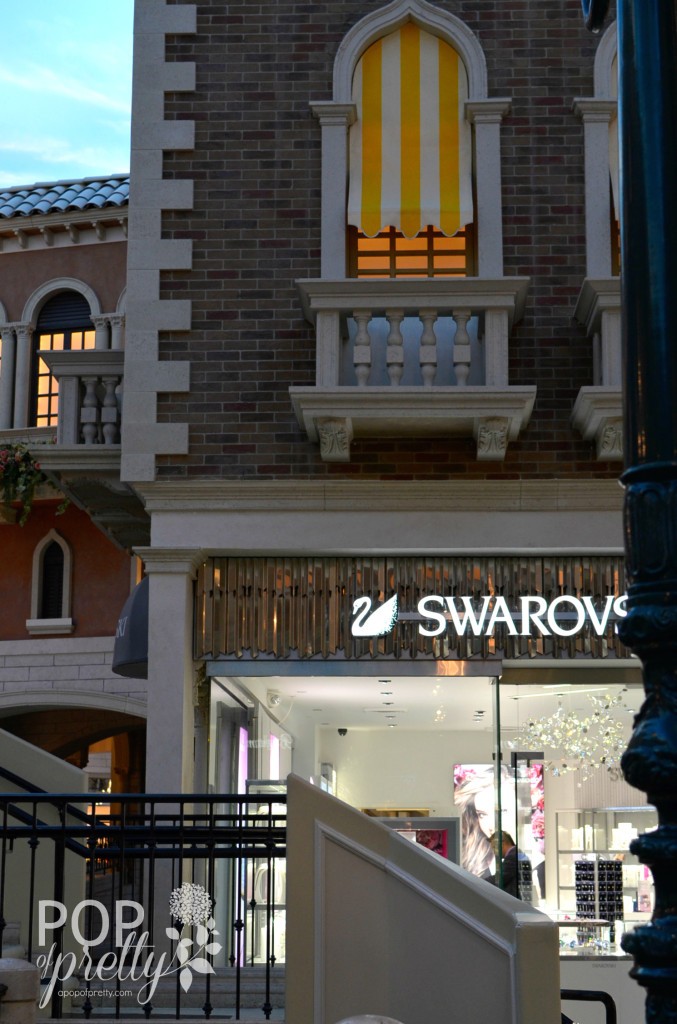 The Grand Canal is basically one of the most fabulous shopping malls you will ever see. It's certainly not like any I've seen before! It was more of an experience. It is Venetian-inspired, and you literally feel like you've been transported to Italy, with cobblestone streets and romantic gondola rides. The ceilings are all fabulously painted like the sky, so you feel as if you are outside.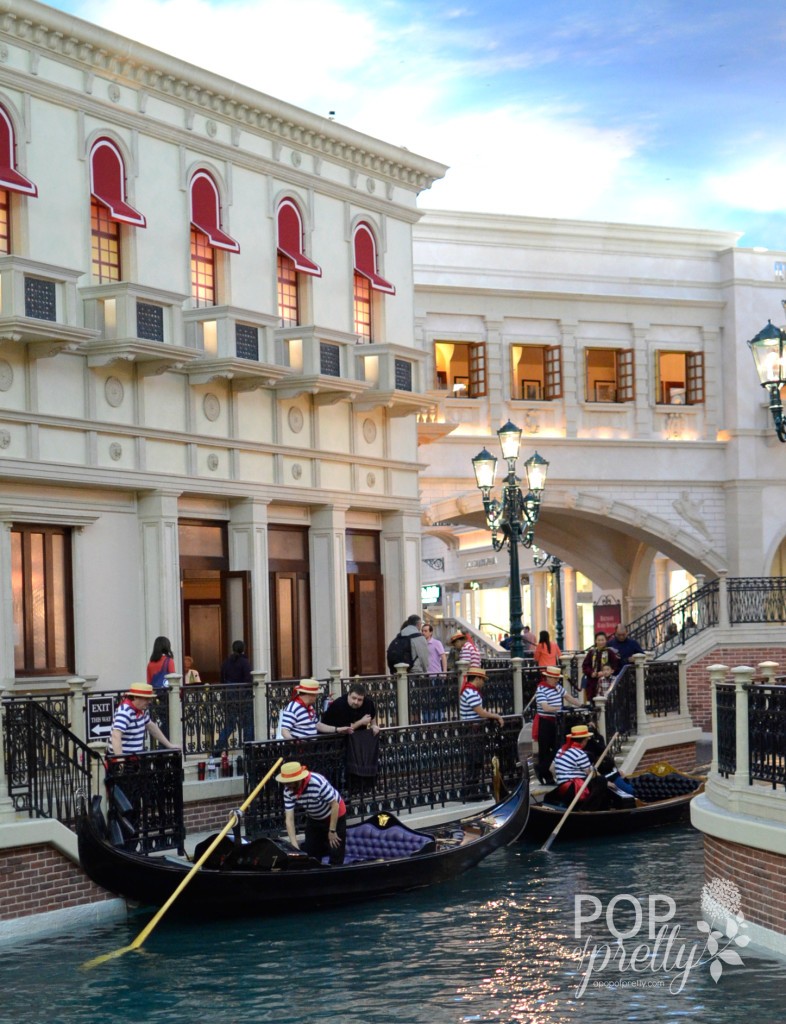 I actually had to remind myself now and again that I wasn't! With live entertainment throughout the mall, the whole experience reminded me of Disney World in many ways. But, you know what you can't find in Disney World? Hundreds of luxury shops! Yup, this was Disney World for adults!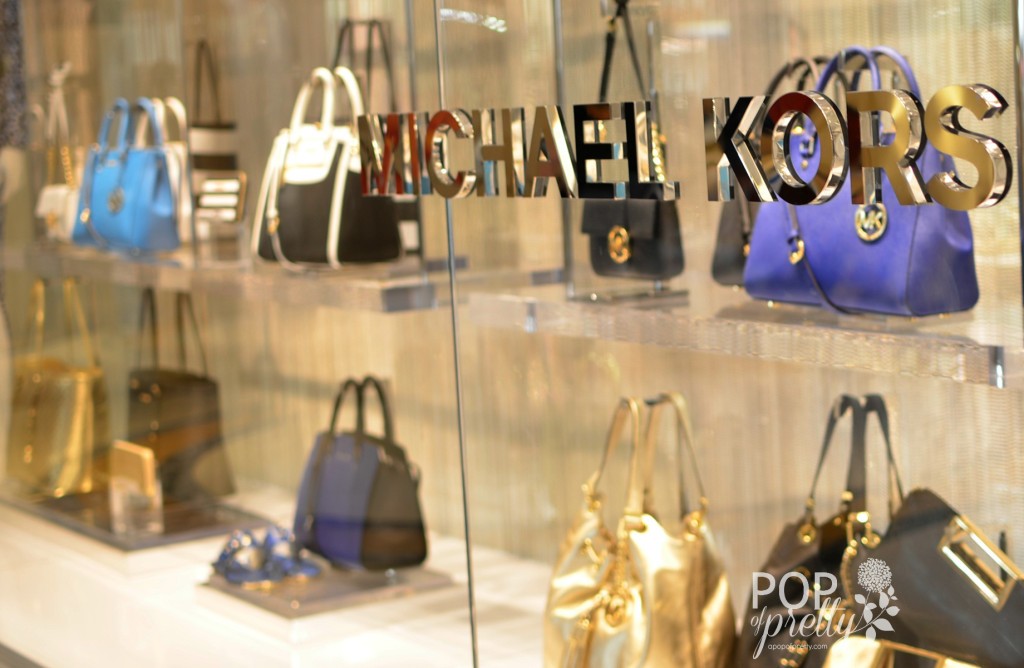 I could have spent days in the Grand Canal shopping area. I didn't buy a lot because it was pricey, just like everything in Las Vegas. However, it was certainly fun to window shop, and to take in the entertainment and all the hustle and bustle!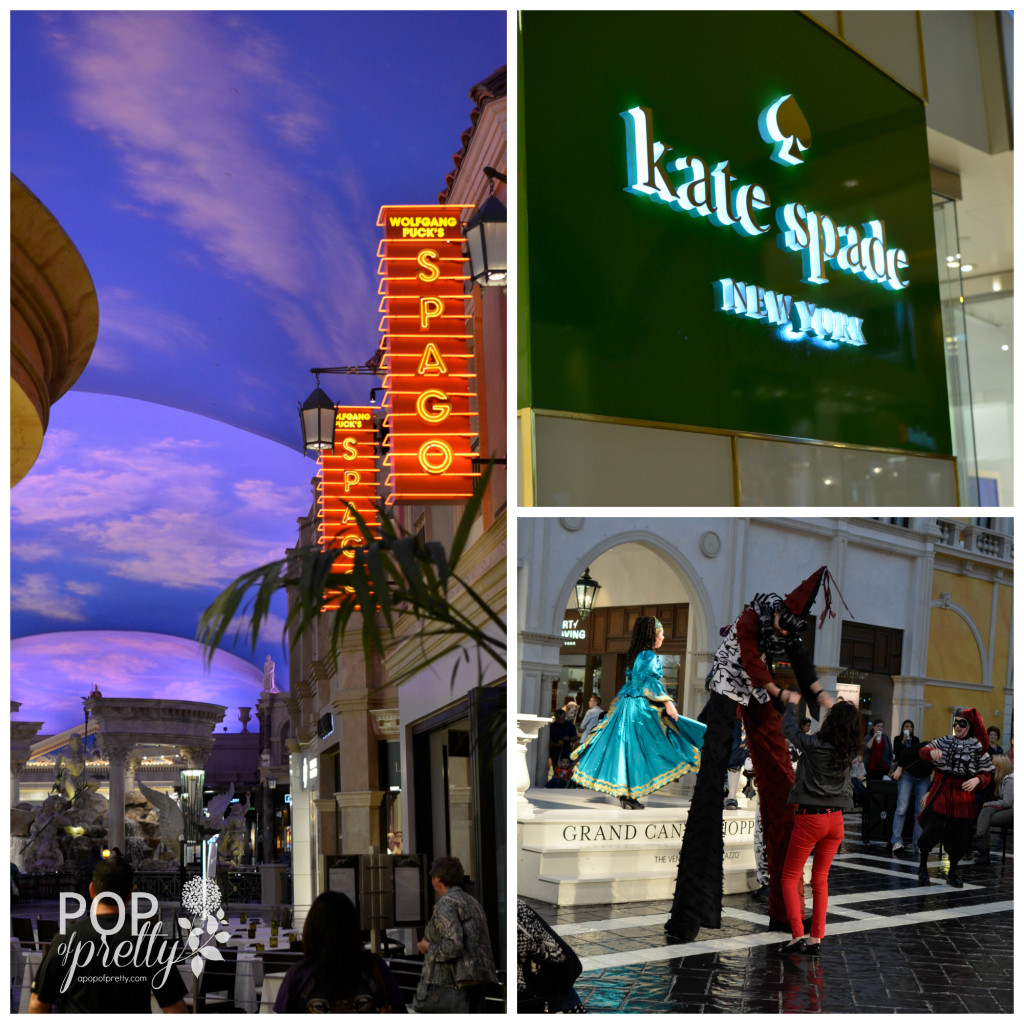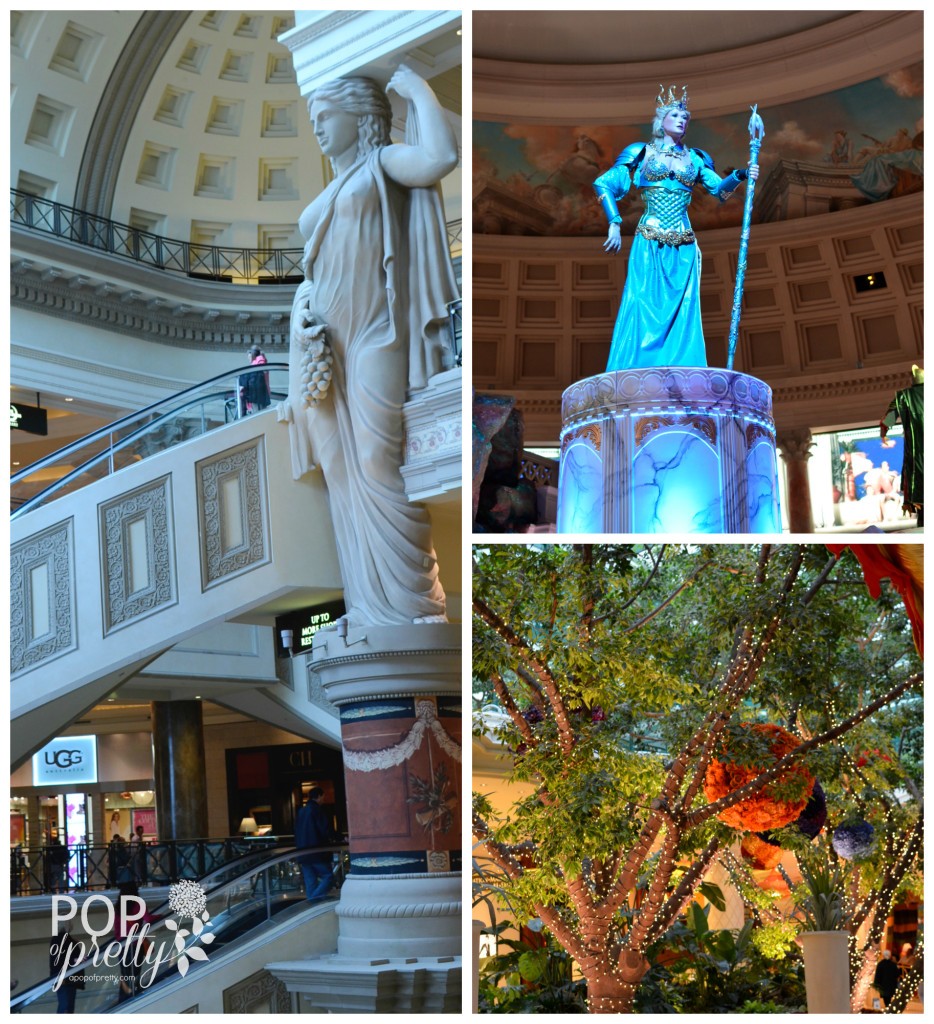 Go Outlet Mall Shopping
As an outlet shopping fan, I convinced my reluctant husband to take a cab with me to the nearest outlet mall. So, we went to one just south of Mandalay Bay. But, to be honest, we only spent a couple of hours there because there was still so much we wanted to do on our Las Vegas trip. If you are into outlet shopping (and, who isn't?), there are several Premium Outlets within a cab drive or bus ride from the hotels on the Las Vegas strip. Yay!
Visit Madame Tussaud Wax Museum
So, what else did we do on our Las Vegas trip? Well, we loved the Madame Tussaud Wax Museum which was near the Venetian and Palazzo hotels. I know this isn't everyone's cup of tea. But, honestly, I thought it was a complete hoot! I mean, if you can't do something totally campy in Vegas, where ARE you going to do it, lol?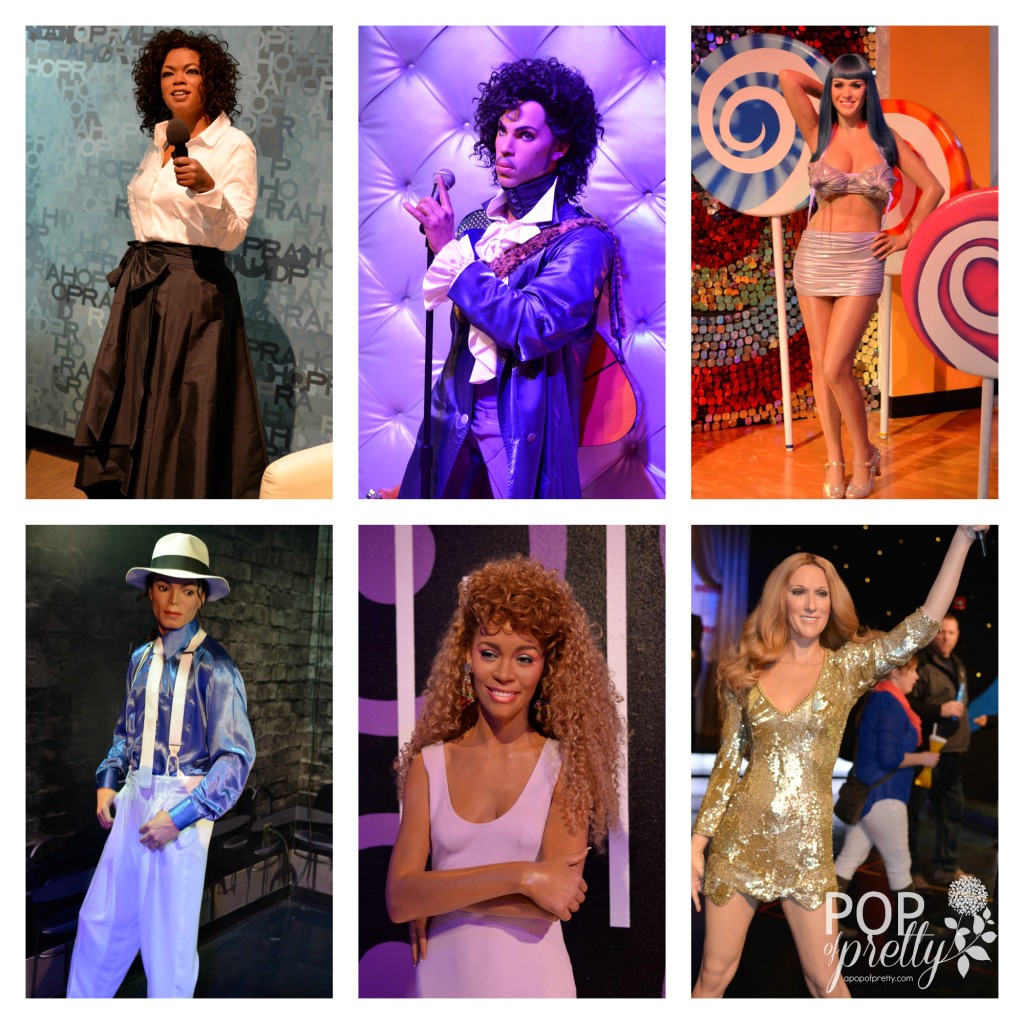 Walk the Las Vegas Strip
We also walked the Las Vegas strip which is about 4 miles long. We started mid afternoon, and took our time popping in here and there along the way. There is so much to take in! The sidewalk seamlessly leads you into most of the famous hotels and casinos, so its fun to see all the landmarks along the way.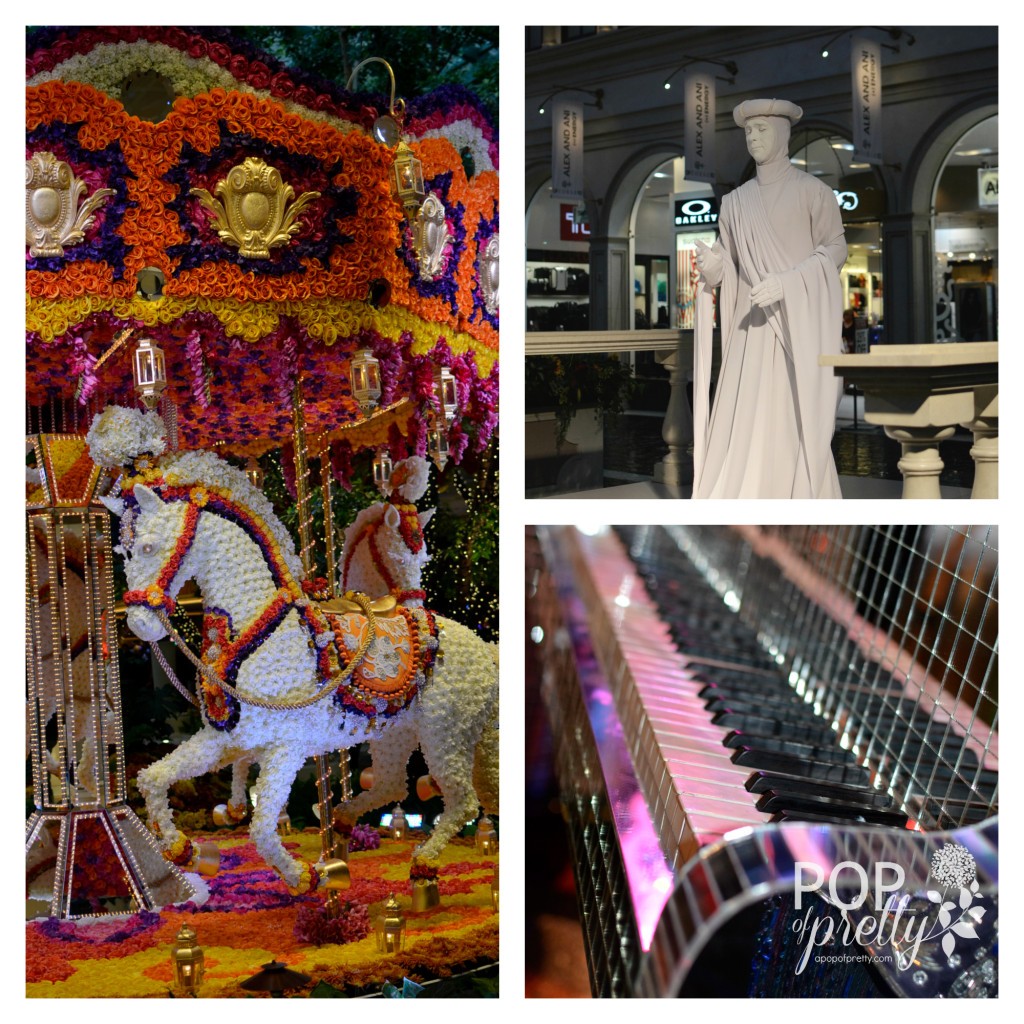 Of course, you'll want to visit the Paris attraction on the Boulevard which has its very own Eiffel tower. We've been to the real one in Paris, but it was still super fun to see this half scale replica all lit up at night! There is an observation deck at the top of the tower that might be worth checking out. There is also a free light show every night with gorgeous twinkling lights.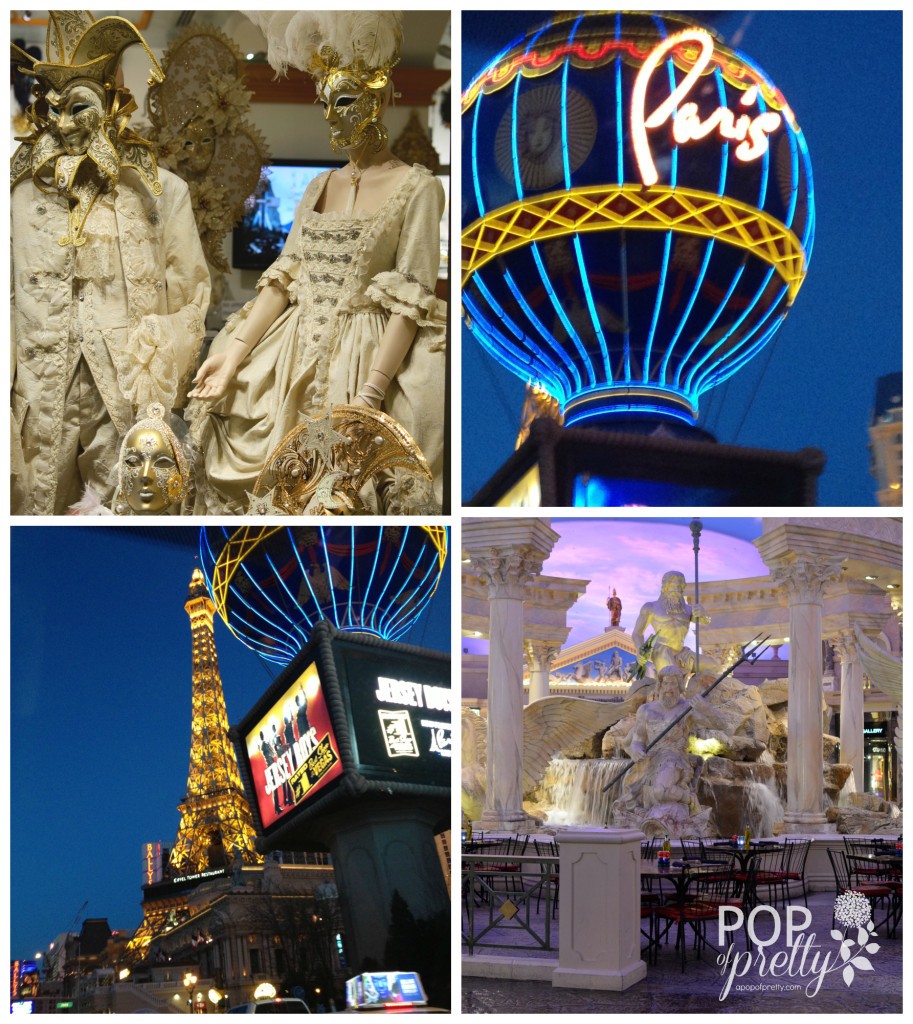 See a Fabulous Show
So what will you do at night on your Las Vegas trip with all your casino winnings, lol? Obviously, the sky's the limit! There is so much fabulous entertainment that the hard part is choosing.
We saw the awesome musical "Rock of Ages". I've been to lots of musicals, including several on Broadway in NYC, and this one was up there at the top of my list. Maybe that's because it's the only musical I've ever been to where the audience was on its feet, fist pumping to 80s rock tunes!
We also went to the amazing Cirque de Soleil 'O' show. Cirque is always playing multiple shows in Las Vegas, and I'd definitely recommend it. The entertainment in Las Vegas is always changing, so be sure to check out what's on the marquee while you're there.
Visit the Aquarium at Mandalay Bay
Another one of the highlights of our Las Vegas trip was the Shark Reef Aquarium at Mandalay Bay. Honestly, I didn't have overly high expectations before arriving because we've visited more famous aquariums. And, also it's in a hotel, so we expected a hotel experience. But, we were so wrong. Yes, it was small, which is to be expected in a hotel, but we were blown away by the beautiful and exotic aquatic displays! It was definitely a fun way to spend an hour on our Las Vegas trip.
Eat Amazing Food
OK, so who can forget the food? There are SO many options for eating out in Las Vegas and we took advantage! For our two nights out, we ate at Tao Nightclub, which is an Asian fusion restaurant with a lively and loud vibe. We loved it, but we'd eaten at Tao in NYC before, and so knew what to expect in terms of activity and noise level.
We also ate at CUT by Wolfgang Puck which is a steakhouse located in the Grand Canal (right by the Palazzo and Venetian). The meal was pricey but so delicious. For lunches and snacks, we ate mostly in the Grand Canal, but there were lots of yummy treats on every corner!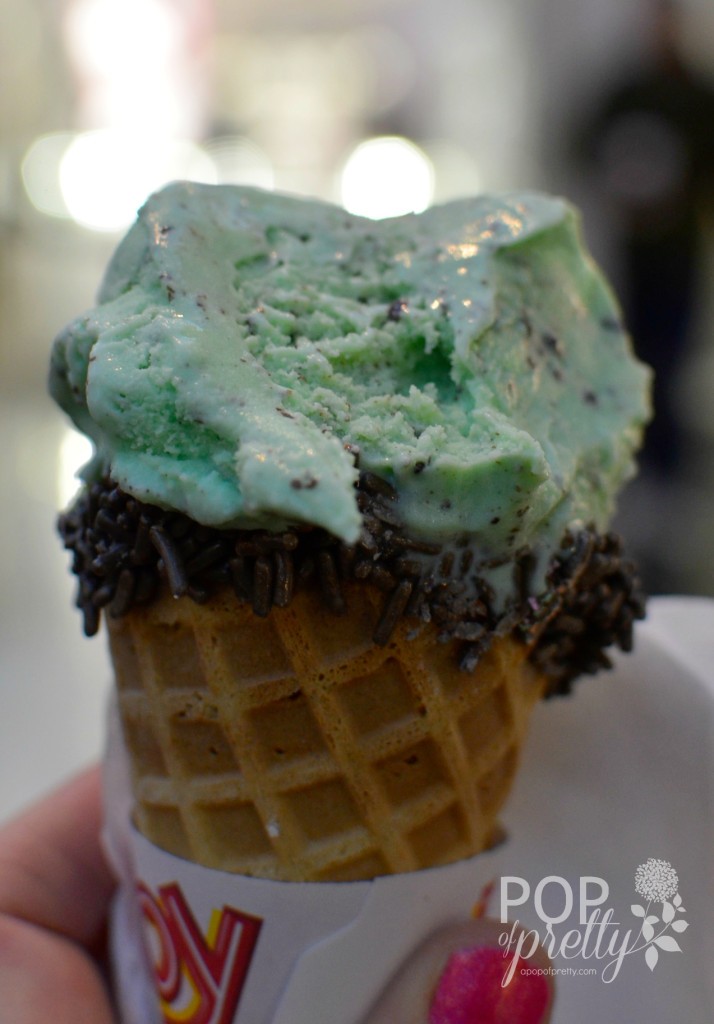 Verdict: I Loved My Las Vegas Trip!
So, the verdict is in. I loved this Las Vegas trip. Las Vegas was so much sparklier, prettier, and tastier than I had imagined. So, did I spend time in a casino? Well, of course. But, you know what? I loved all the other stuff better! So, if you've been hesitant about a Las Vegas trip, all I can say is GO! It'll be such a fun few days.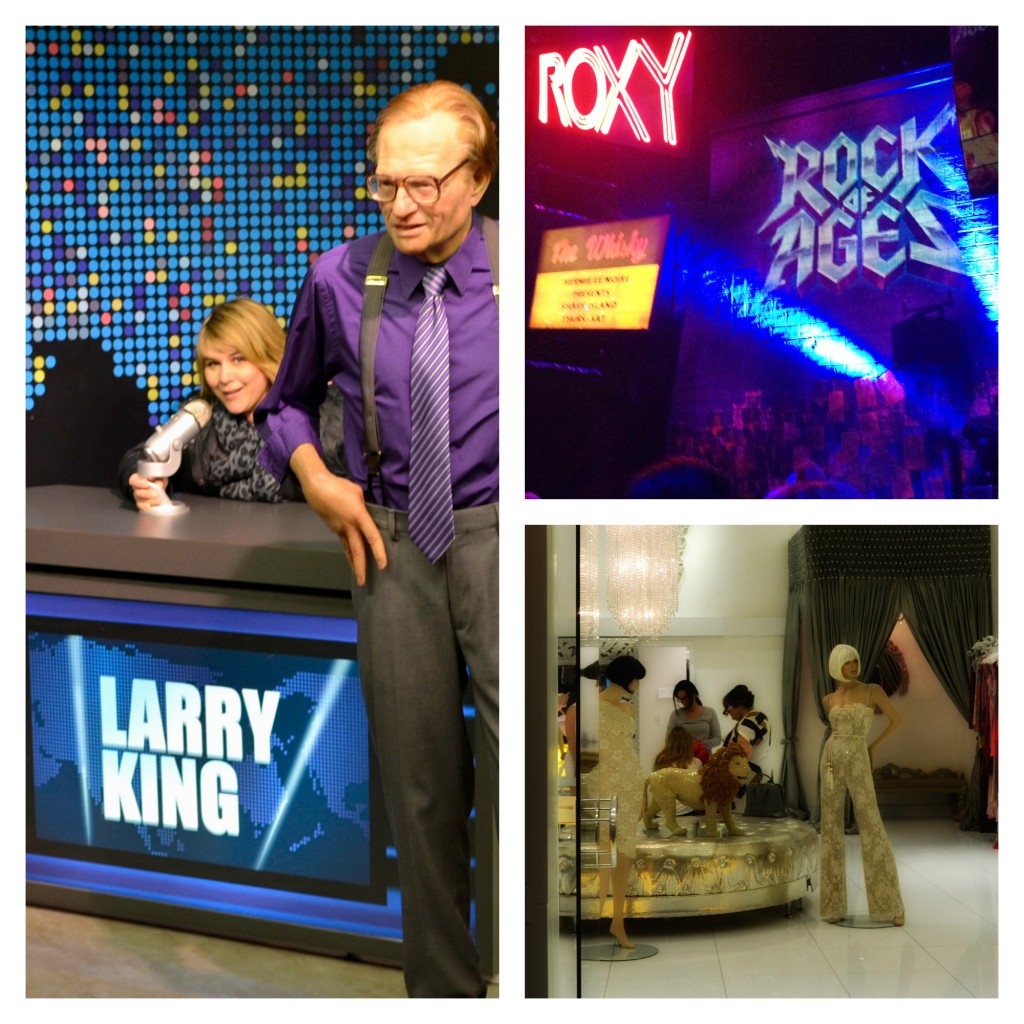 So, have you been to Las Vegas? Were you as surprised as I was? Or am I the only one who didn't realize everything that Las Vegas has to offer?
If you're looking for more info on what to do in Las Vegas, this is a great source.
Until next time,
K.
Share the Love
If you found this post helpful, I'd love for you to share it so others can find it too! Here's something you can share on Pinterest: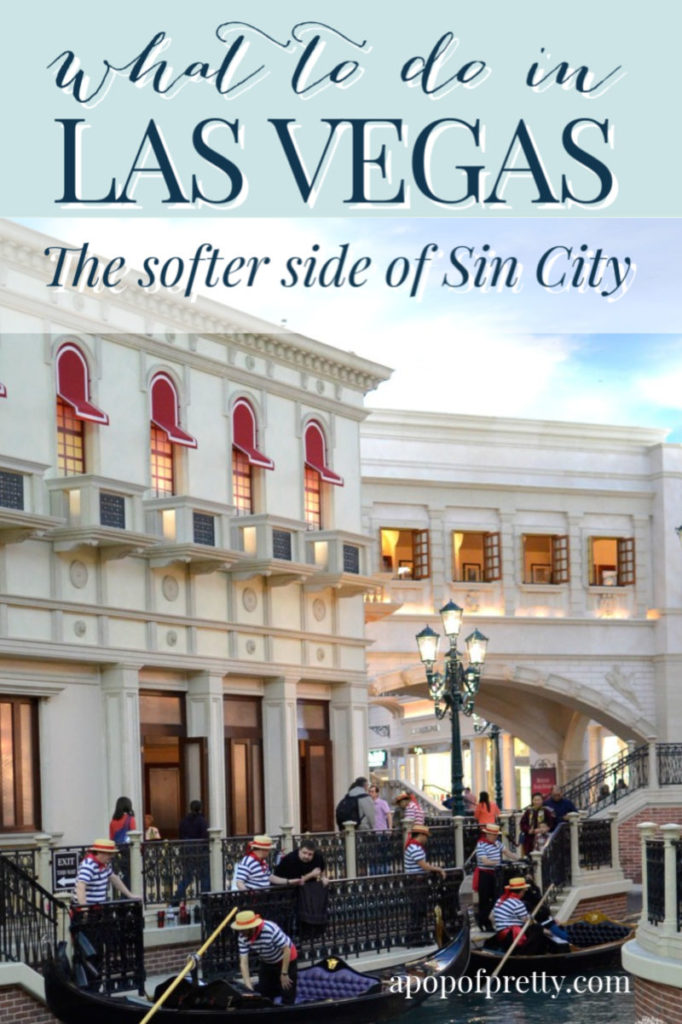 P.S. If you like to travel, you might also like my posts on NYC and Miami: