This post was most recently updated on January 1st, 2020
Happy Friday, you guys.  As you probably know, I like to switch things up a little in our home season by season.  I recently changed out the nautical summer pieces on our fireplace mantel, and created a very simple Fall mantel with neutrals.
Simple Fall Mantel with Neutrals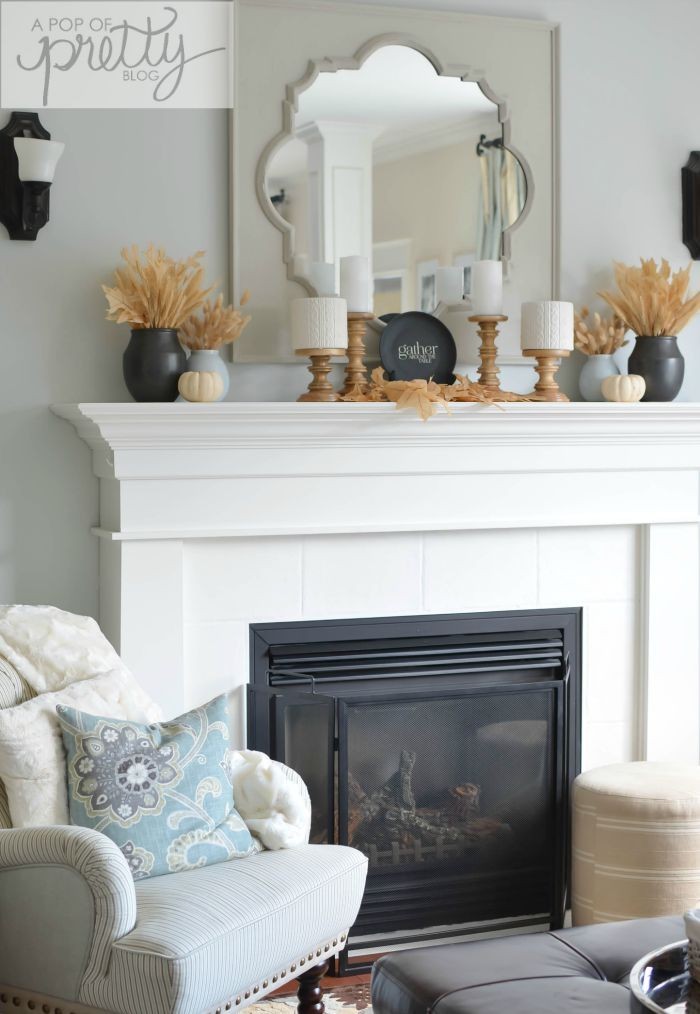 In past years, my seasonal mantel decor has been a little more elaborate.  I found it creatively challenging to change things up completely every season.
But, being a busy mama of three school-aged kids, I just couldn't keep up with it.  Also, as my world has become a 3-ring circus busier, I've been craving  simplicity in all my decor choices. Control the things you can, right?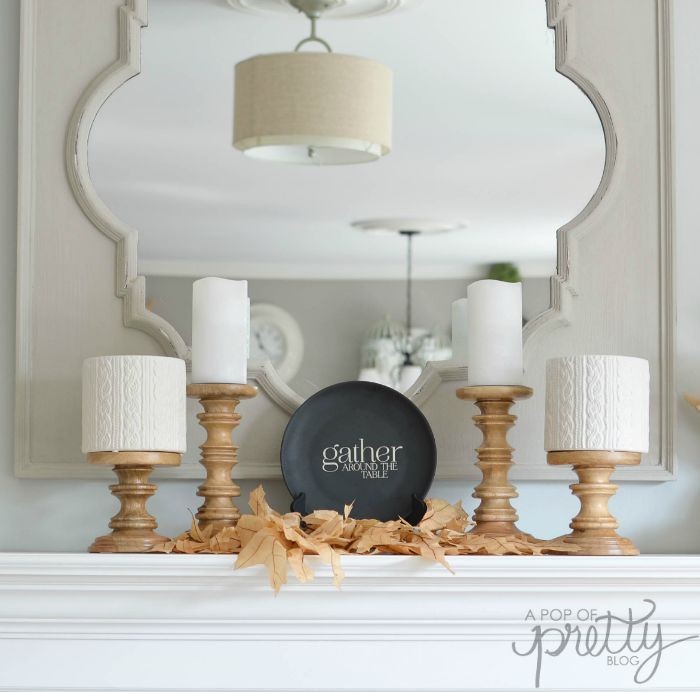 These days, I keep most of the pieces on my mantel consistent throughout the year (like candlesticks, vases, etc.), and just add a few festive items, depending on the season.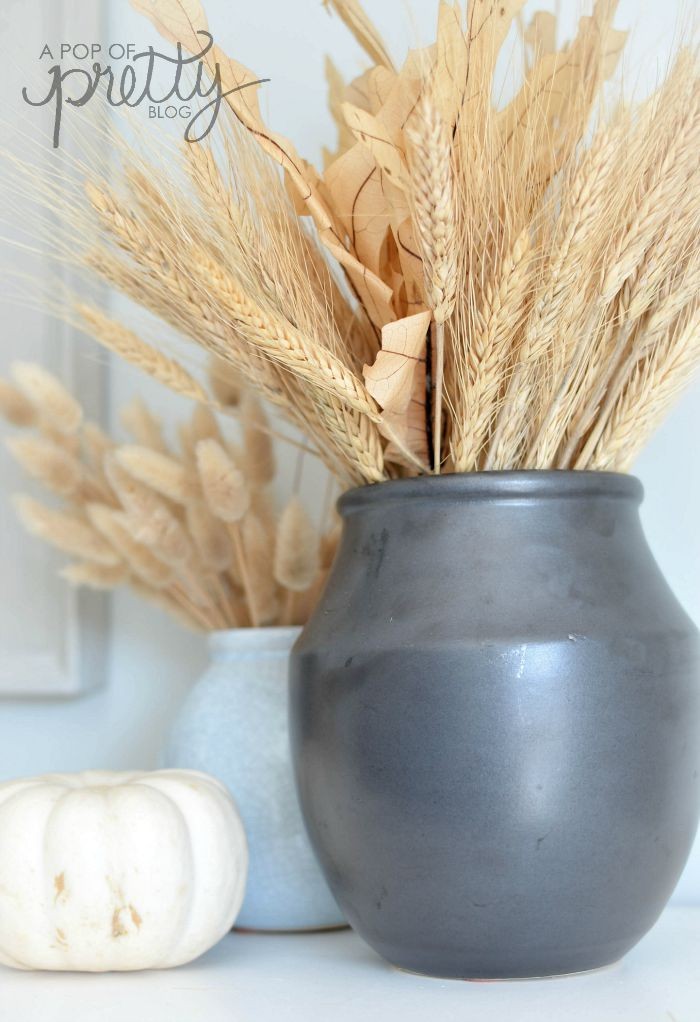 To create this simple Fall mantel, I used neutral-toned botanicals (like wheat) and white mini pumpkins.  The only other elements are the cute 'gather around the table' plate, and some candles that add a warm glow at night.  The knit texture on the white candle holders just adds a bit of cozy factor in the colder months.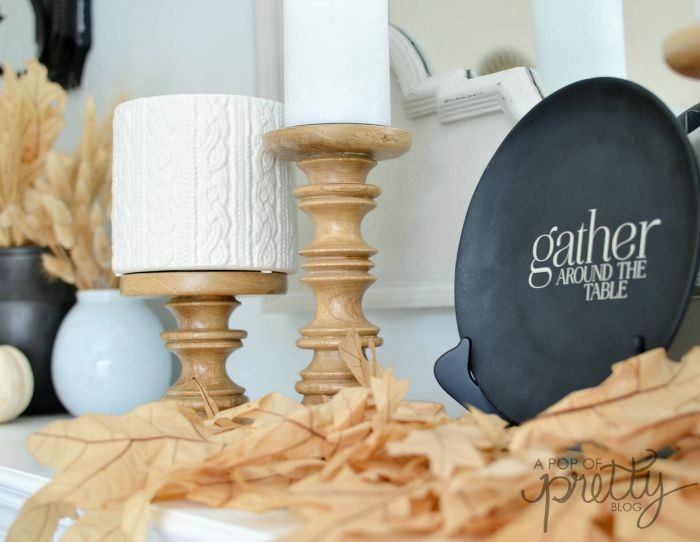 In related news, this Monday, September 28th, I'll be part of the Canadian Bloggers Home Tours once again.  (See French Inspired Christmas Decor (Black, White & Peacock Blue): Canadian Bloggers Christmas Home Tour and 'Canadian Bloggers Home Tour': Our House!).  This time, the tours are all about Fall decorating.  So if you want to take a peek inside the homes of some talented Canadian bloggers, come by on Monday.  I'll have my tour here, and the first links to AKA Design, The DIY Mommy, and Northern Style Exposure. And, there'll be more homes to see all week.
Before I sign off, I couldn't resist showing you one of the reasons my world is now a circus (as if it wasn't before).  This little guy came into our lives just over a year ago, and man, he's A LOT OF WORK. (And I survived twin babies, ok? So that's saying something, lol.) We've had big dogs our entire marriage, and they weren't half the work of this 15lb whirlwind.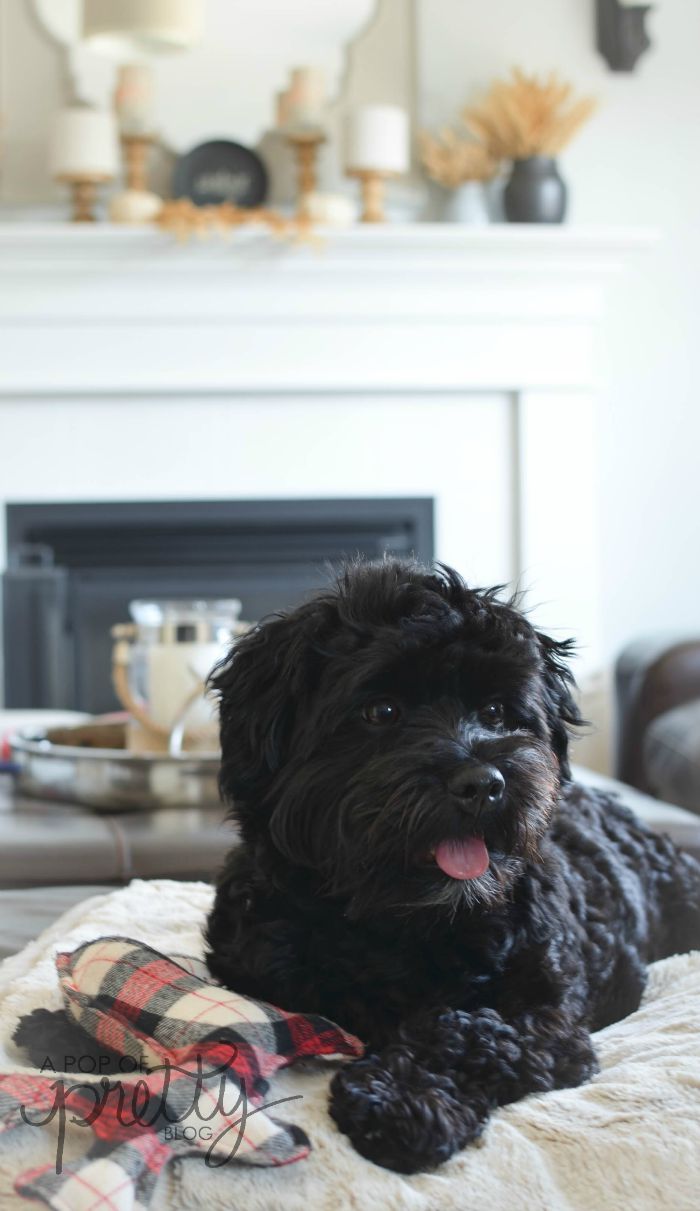 It's a good thing he's handsome.
Have a great Fall weekend. 
Until next time,
Kerri