This post was most recently updated on January 1st, 2020
Well hello there, friends, and Happy Summer!
It's been a little while since I've blogged about my decorating adventures.  Life's been busy! To keep it real, I also needed to take a little blogging break.
I love decorating, I love taking pictures, and I LOVE writing. Usually, the combination is magical. But, now and then, doing them all at the same time can suck the joy out of each one. For the past few months, it's been fun to focus on my home decorating projects, without feeling the pressure to take photos too.
But now I'm itching to get back at it! I have a bunch of things completed, and I'm excited to share!
First up: my front porch. I recently re-stained the deck and freshened up decor. I am a total sucker for curb appeal!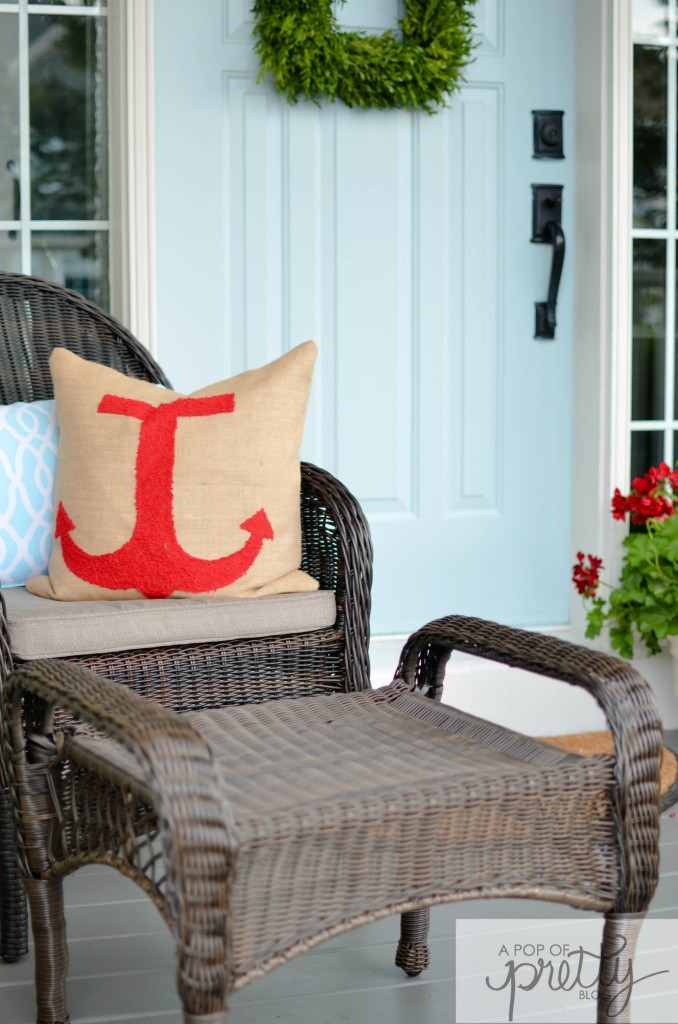 Our winters are tough – lots of rain and snow – and it means that the floor boards of our decks take a real beating.
On top of that, our deck floors are now about 8 years old, so they've been stripped and re-stained a few times already.
Suffice to say, a transparent or semi-transparent stain wasn't going to achieve the clean, polished look I was going for…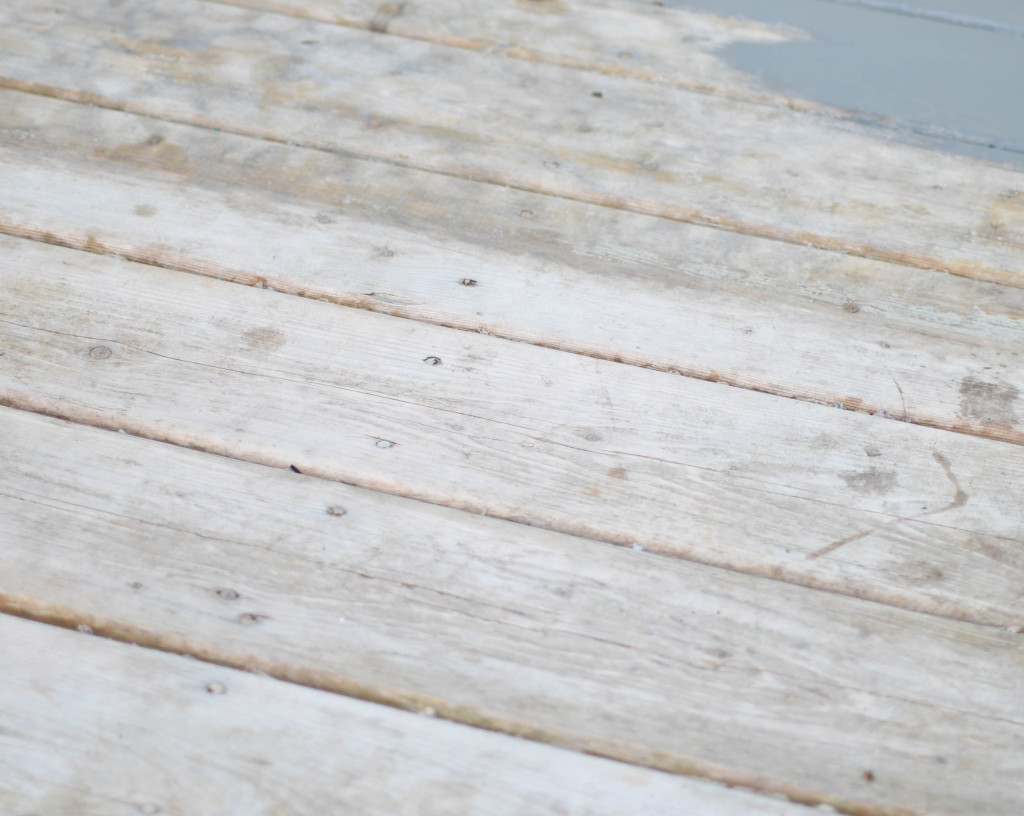 A great tip for hiding flaws in aging wood is to use a solid stain.  It hides the imperfections that can show through a transparent one, to create a clean, polished look.
For the solid stain colour, I decided on a medium charcoal gray to coordinate nicely with our siding and door. I chose Pewter in Behr's Solid Colour Weather Proofing All-in-One Wood Stain & Sealer.  (You might know by now that I'm a big Behr fan!) It went on so smoothly, and covered well. I really love how it turned out.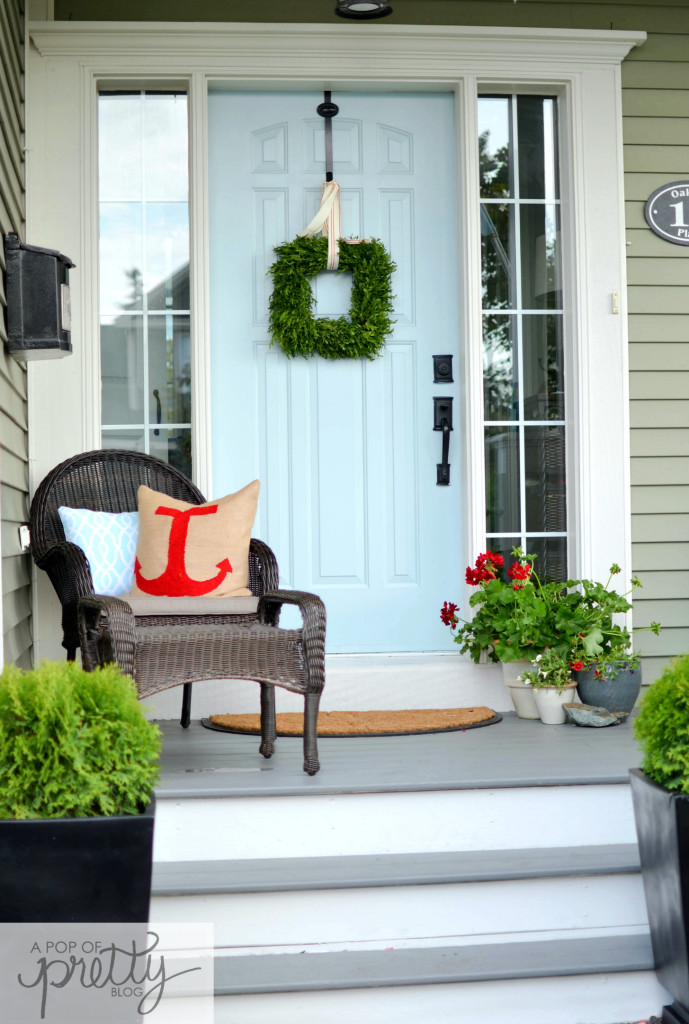 Usually I like to dive right into a project.  I'm so impatient! But it's always a good idea to do some prep work before using a solid stain. Before I started, I got rid of what remained of the old stain by using our pressure washer.  I also used a diluted mixture of Behr's deck cleaner to remove any dirt, grime and mildew.  I wanted to give this solid stain the best chance of adhering as strongly as possible given our harsh weather conditions.
Hard to tell it's even the same wood, right? So much prettier!
If you have a deck that's beginning to show it's age, you might want to consider using a good quality solid stain next time around.
P.S., If you want to know more about my door colour, check here: Front Door Update.
Until next time,
Kerri
Sponsored Content: Behr Paint provided me with Behr solid stain to use and review. However, all viewpoints and opinions expressed here are 100% my own, and have not been influenced by Behr in any way.