This post was most recently updated on September 22nd, 2019
Even though Easter is late this year, the never-ending-winter-of-2014 made it seem like it crept up quickly.  Until about a week ago, it still felt like mid-February, so I didn't have much Easter decorating spirit. But it suddenly starting to feel a little spring-like here (yay for that!), and I can't tell you how happy it made me to finally hang this Easter basket our front door last week.  Just seeing that little pop of pink when I pull in the driveway does wonders for my soul.
Easter Decorating: Door Decor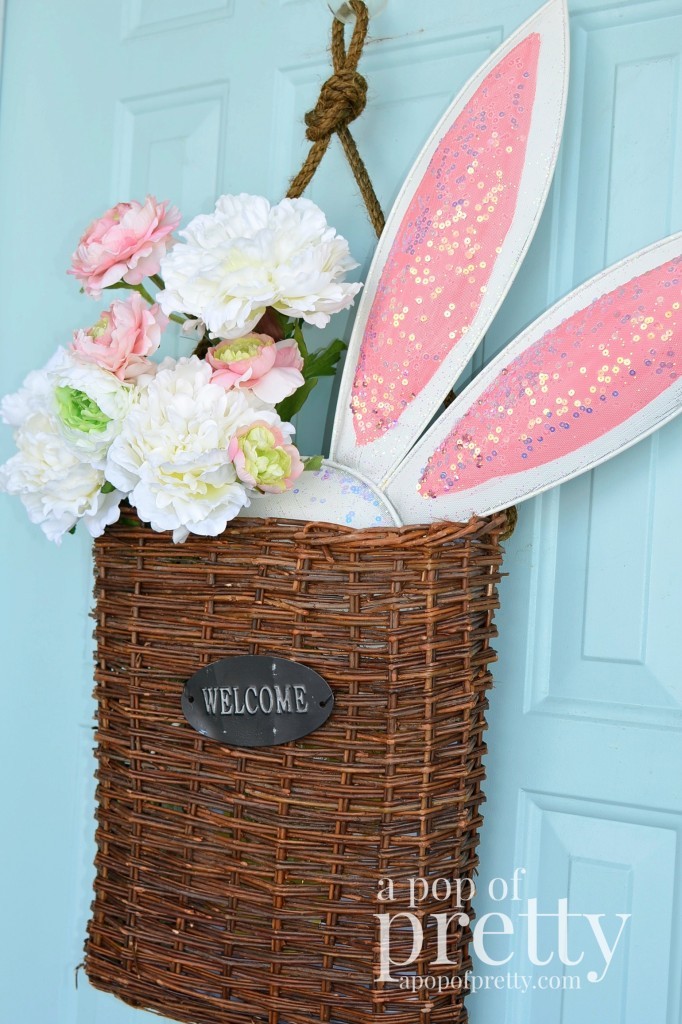 This year, I kept our Easter decorating simple. Rather than pulling out the stash of Easter decor from past years, I've been mostly playing with tulips.  (See my post on Tulip Therapy here.)  I wish I could say the simplicity was intentional, but it's more to do with laziness. You see, my Easter decorating bin is at the bottom of the closet where I keep my seasonal decor, and I had no interest in re-organizing the closet to get to it. So I shut the closet door and walked away. LOL.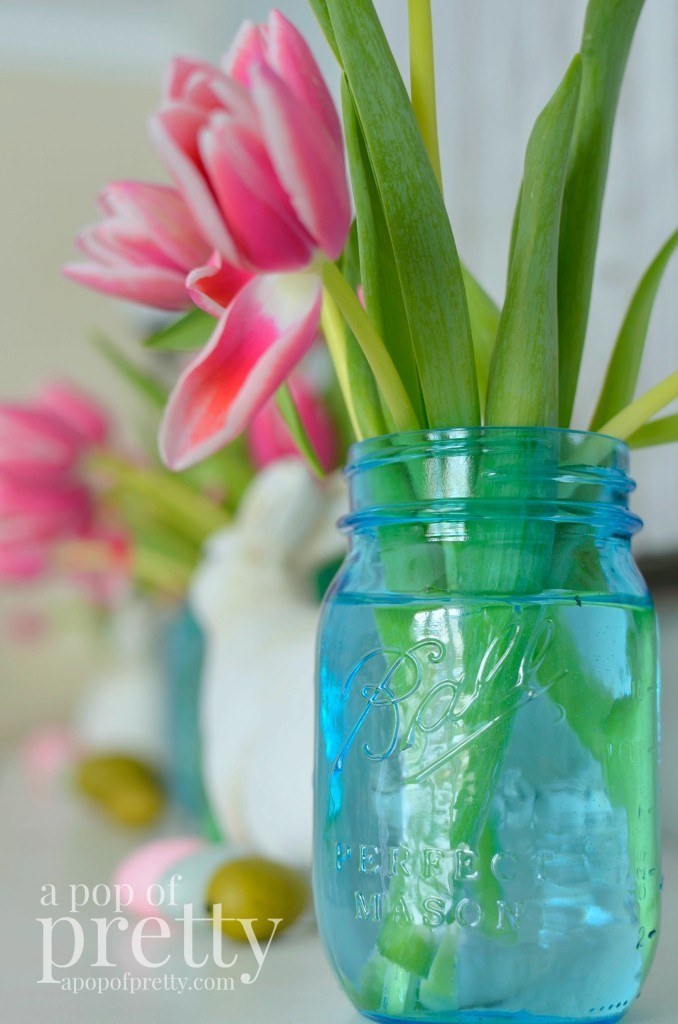 I was totally okay with that, because I love the fun of  trying new things. Even though I love them, I've haven't decorated much with mason jars. So, for a week or so, our fireplace mantel was decorated with pink tulips in pretty vintage blue mason jars.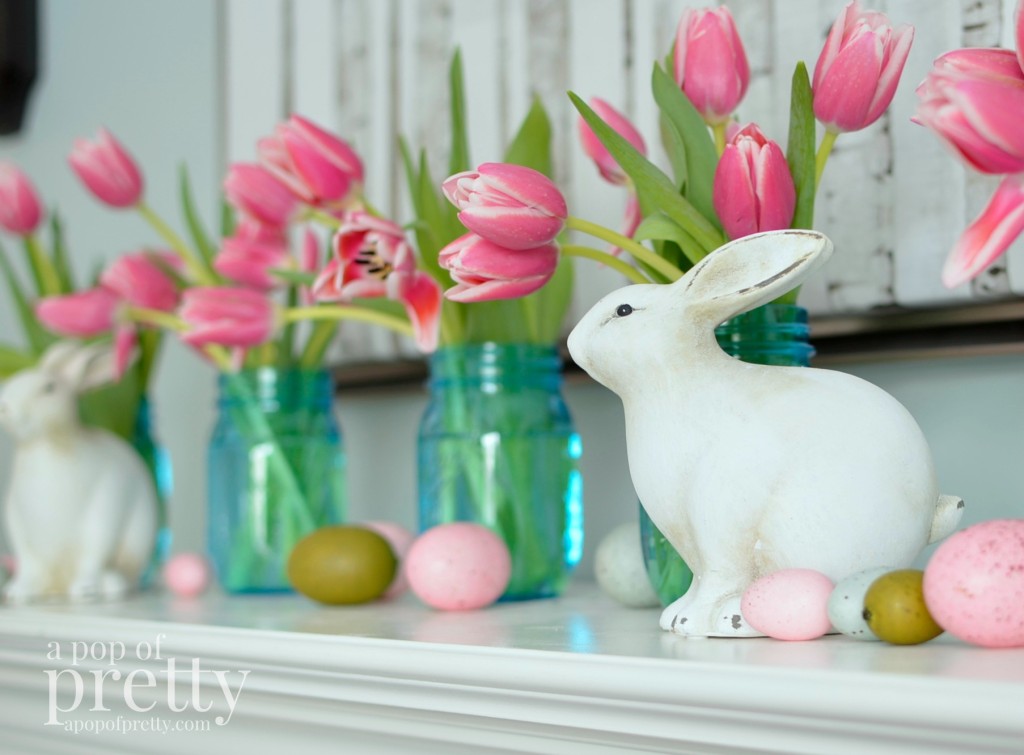 Sadly, my tulips didn't last, so I rearranged the mantel with some boxwood. Boxwood is sometimes thought of as Christmas-y, but personally I love it year-round. Here, I just added a pale pink satin bow which  makes it feel more spring-like.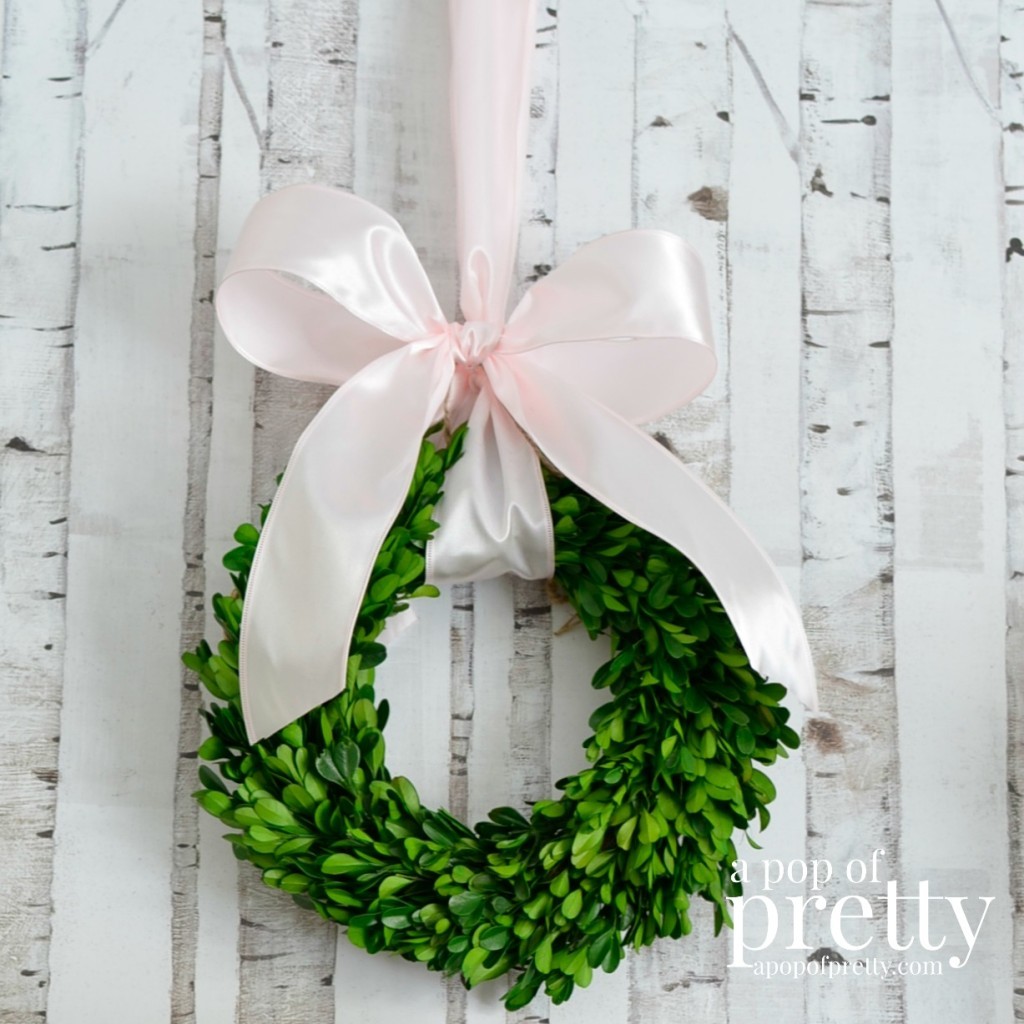 My birch tree art has been hanging above the mantel for several seasons now – which is a long time for me since I tend to change art and accessories around often,especially when creating a seasonal mantel! (See: Home Accessories: My Decorating Kryptonite).  But it seems to work well as a backdrop for with all kinds of seasonal decor, so I'm happy not to switch it out every time a holiday comes along.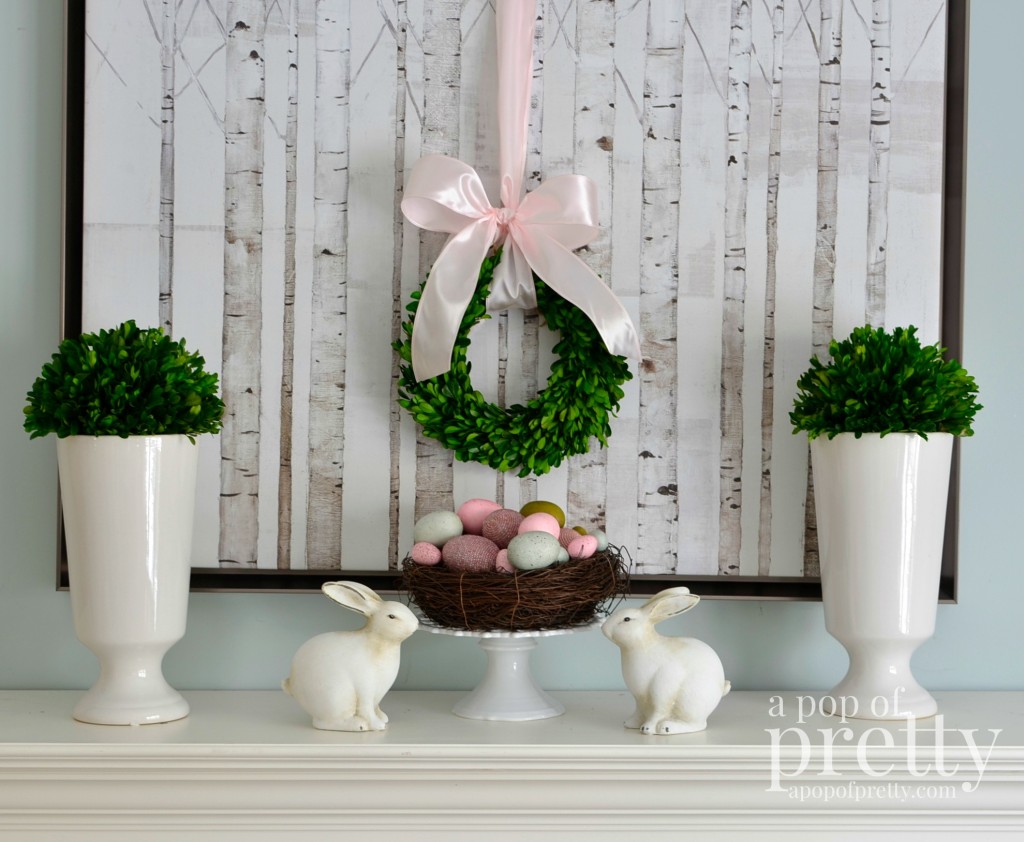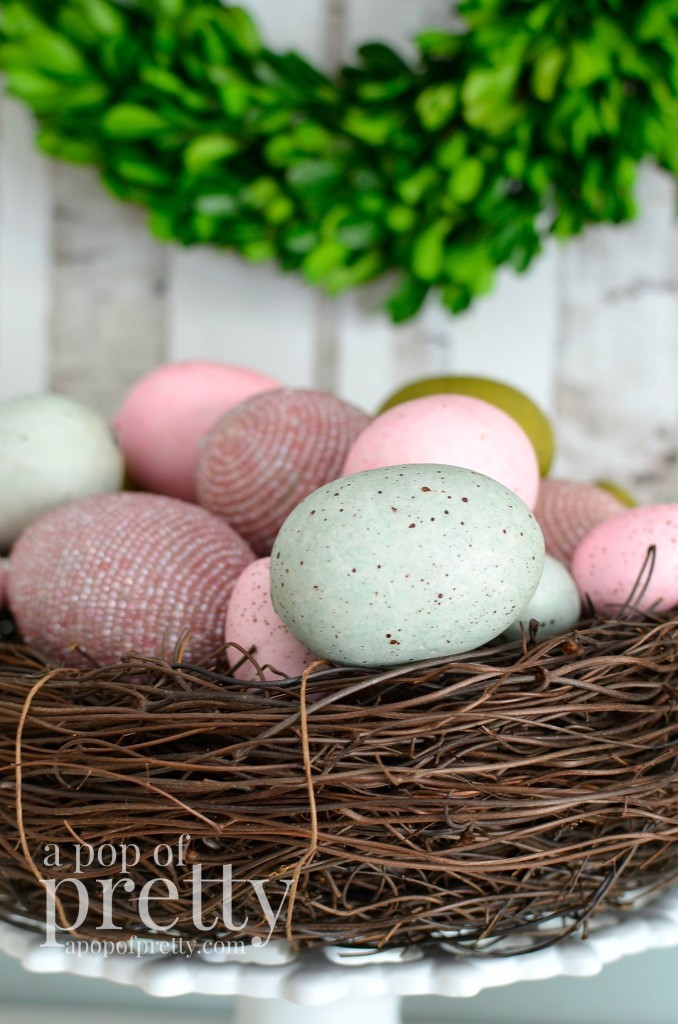 SOURCES | Bunny Ears: Pier One | Bunnies: Pier One| Nest: Chapters Indigo | Eggs: Winners HomeSense | Boxwood and White Vases: Target |
The simplicity of this Easter decorating might not have been intentional, but I'm learning that I kind of like simplicity.  Sometimes simple is pretty, and it it makes life a whole lot easier.  And in my world, pretty + easy is a perfect combination!
Here's some Easter decorating ideas from other years you might like:
So do you do any Spring or Easter decorating in your home?  Tell me all about it!
Until next time,
Kerri