This post was most recently updated on September 23rd, 2019
Hello, friends! Last year, we purchased two gorgeous trestle dining tables. Aaaaand, of course, there's a story behind how and why we ended up with both! But first, if you're not sure what a trestle dining table is, just think about Joanna Gaines' Fixer Upper style!
A trestle dining table is sometimes called a 'farmhouse table'.  Instead of having four legs, it is supported by a horizontal beam and tripod or 'x' structure on the ends. These tables can be clean-lined or more ornate. But, personally, I love the simpler ones.
Trestle Dining Table #1:
Sydney Table
OK, so this is how our tale of two farmhouse tables began. We wanted a high quality, long farmhouse table for our cottage to entertain lots of people at once.  I finally landed on a gorgeous, white-washed one called the Sydney Table (*affiliate link). It's made of 80 year old recycled Douglas Fir hardwood with tongue and groove construction.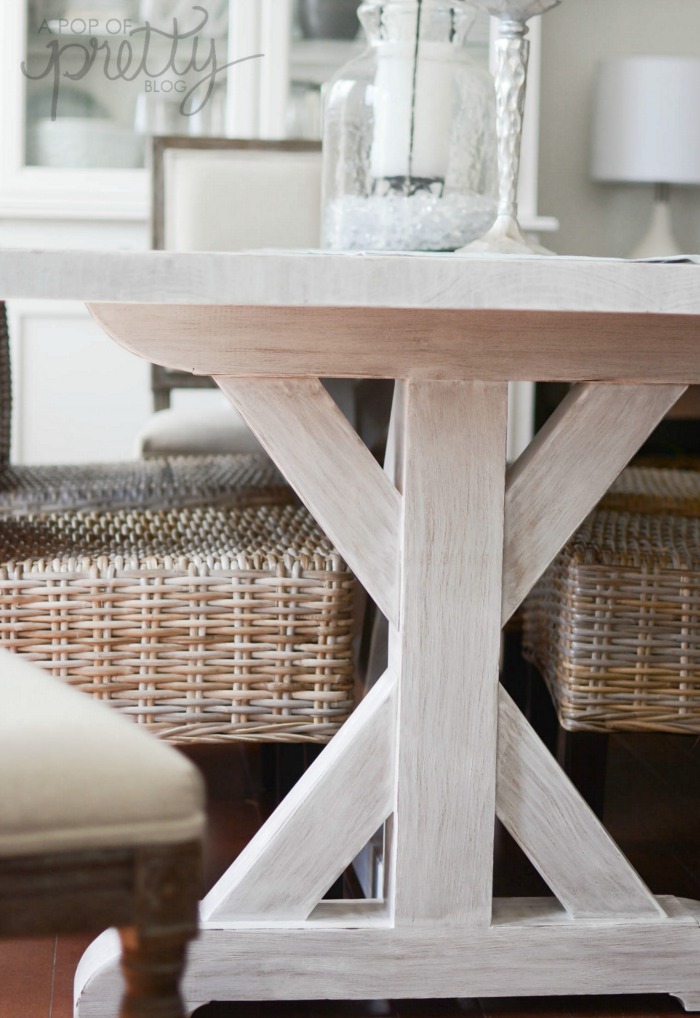 I was so excited for it to arrive.  But, when it did, I was shocked that it was already assembled. I guess I am just jaded about furniture assembly!  I always assume furniture will require some up-front work.  Normally, pre-assembled furniture would be a nice surprise, right?  But in our case, it was a bummer.  We had been planning to put it in storage until our summer home was finished.  We literally had nowhere to fit this heavy, assembled, 8-foot table. What to do, what to do?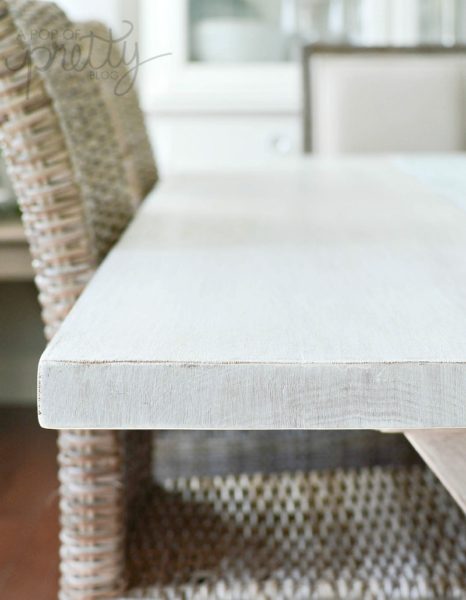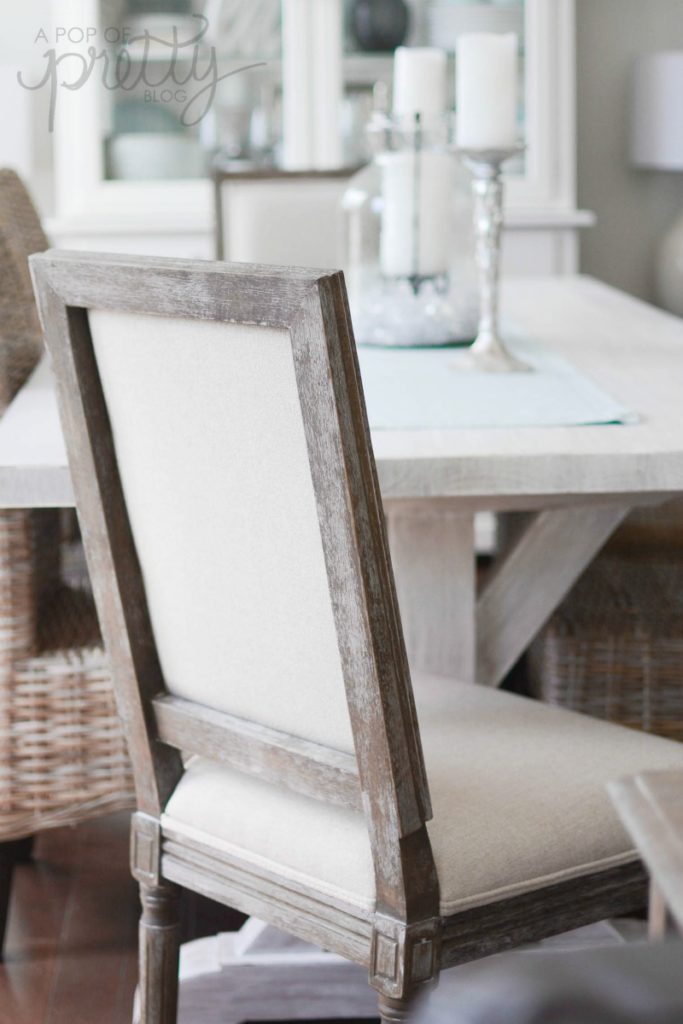 Then, it dawned on me.  I could just take our current kitchen table apart, and 'store' (lol) this new one in our kitchen until our cottage build was finished. You know what happened next, right?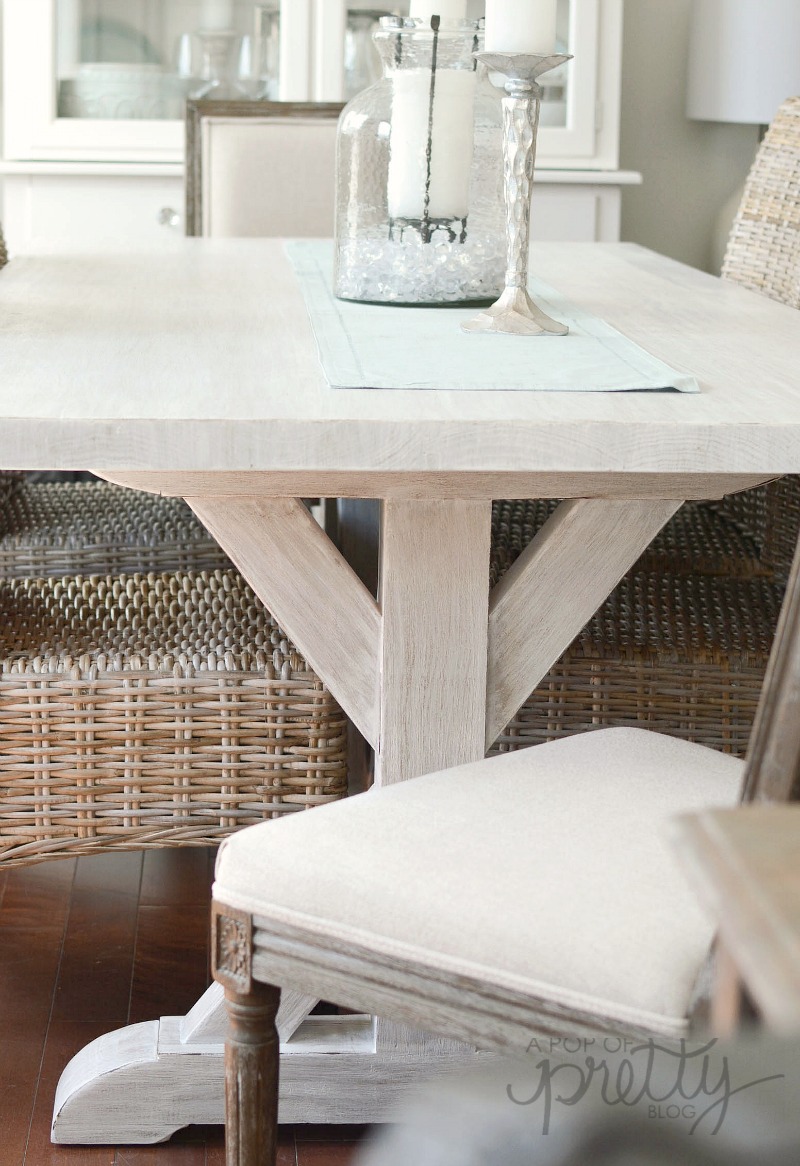 You guessed it! Who was I kidding?  I LOVED it there. And when I say love, I mean an intense you-are-never-leaving-this-kitchen-even-if-I-need-to-bolt-you-to-the-floor kind of love.  Luckily, my husband knows me well. When he saw where I decided to 'store' the table, he knew it wasn't going anywhere.  Our old kitchen table was never big enough for company anyway.  So this was a win-win, lol.
Trestle Dining Table #2:
Abbey Table
I needed to find another amazing trestle dining table for our summer home.  This time, I decided to search for a wood tone rather than white-washed.  I wanted something different than our main dining room.  But also, our cottage already had lots of white-washed shiplap and it needed a little warmth.  I found this Abbey Farmhouse Table  (*affiliate link) immediately loved the colour and weathered look.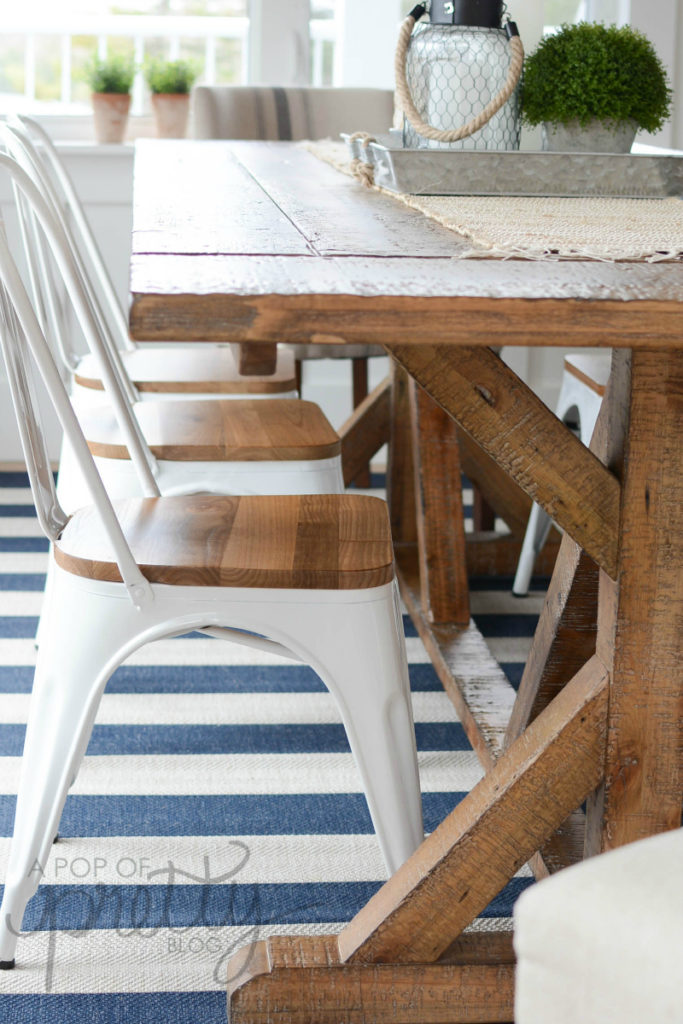 It is made of solid reclaimed pine wood, and it's distressed texture is exactly the look I wanted in our summer home.  Sometimes crumbs get caught in the grooves but it's nothing that can't be cleaned up easily with a hand vac. It is a VERY heavy, well constructed table that required minimal assembly.  I am absolutely delighted with it.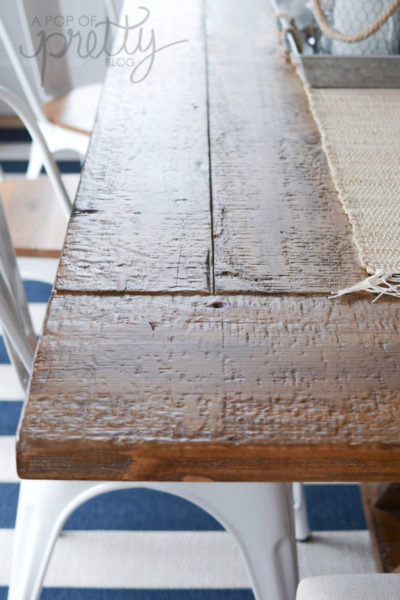 To amp up it's casual, farmhouse feel, we paired it with white metal bistro chairs on the sides.  On the ends, I found these adorable dining chairs with a navy grain sack stripe (*affiliate link).
This dining table and the chairs really helps to complement the costal vibe of our summer home.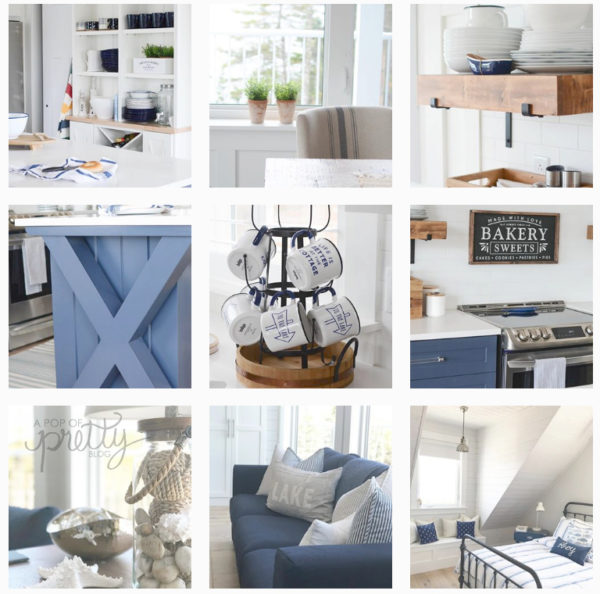 Personally, I love both of these and would definitely recommend them if you are looking for a farmhouse-style, trestle dining table.  If you click over to the retailer to find out more, be sure to read others' reviews too.  Both these tables require a a bit of an investment as they are solid wood. So, be sure to do your due diligence before purchasing.
In the meantime, I've also put together a collection of other lovely trestle dining tables at different budget points below. (Note: List contains affiliate links.)
* What are affiliate links?  If you click over to a retailer from my blog and end up purchasing a product discussed in my post, I may earn a small commission, but this does not increase the price you pay. If you'd like to learn more about affiliate links and how they work, please read our Terms + Conditions.
Hope you are having an amazing week!
Kerri xo