This post was most recently updated on September 23rd, 2019
Hello lovelies! A coastal cottage vibe is one of my most coveted decorating styles.  Maybe it's in my blood, having grown up on an island in the Atlantic Ocean. Or, maybe it's just it's crisp simplicity that calls my name. All I know is that nothing makes my heart happier than all things nautical.
I always fall hard and fast for anything with an anchor on it. (See Nautical Decor: My Summer Decorating Jam.)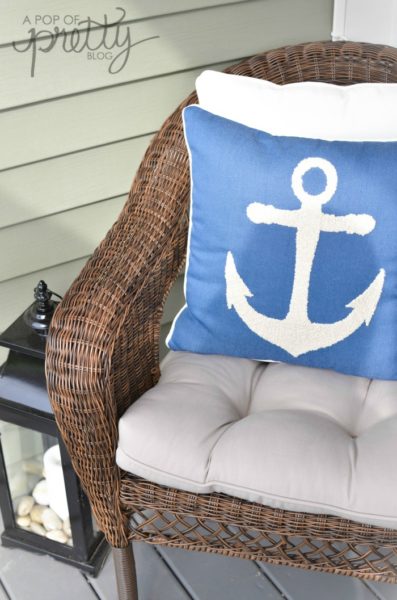 Rustic light fixtures, whitewashed shiplap and anything sisal make me all warm inside.  And, big crisp, navy and white stripes?  All. The. Feels.
In fact, I love coastal cottage style so much that I've posted about it often. A couple of years ago, I pulled together some of my favourite coastal cottage inspiration photos in a big blog post about my dream cottage (See: My 'Dreamy' Summer Cottage .)  That post was written back when a cottage of our own was just a figment of my imagination.
Well, after years of dreaming and scheming, I'm so happy that we finally made our cottage plans a reality!  To say we are excited about it is a huge understatement.  We completed excavation of the lot last week, and we are hoping it will be completed by Fall.
Obviously, I am super excited about the decorating part. (Imagine at least 10 emojiis here of the dancing, red dress lady.)  But mostly, we can't wait to have a peaceful retreat for our kids to create memories for years to come.
Life goes by so quickly, and our are kids growing way too fast. We wanted to build a cottage before our kids got too old to enjoy it.  But just in case, we've been sneaky and included a bunk room in the house plan. That's so we can bribe them to come with us with their friends when they are teenagers, lol.
The house will be on a lake, so we'll be designing it with the coastal cottage vibe I love so much. We want it to be completely simple, relaxed, and airy. We'll be decorating with lots of white shiplap, accented with stone and natural wood beams. I also imagine lots of navy and white, and and time worn finishes. We want to make it a true home away from home.  But, with one important difference. It will be without the stress, clutter and distractions of typical daily life in the city.
I've been pouring over my old decorating magazines,collecting photos that capture my vision for this home. I've also been scouring Pinterest, Houzz, and my favourite online stores. I hope you'll follow along in the coming months. I can't wait to share some of my favourite coastal cottage finds with you.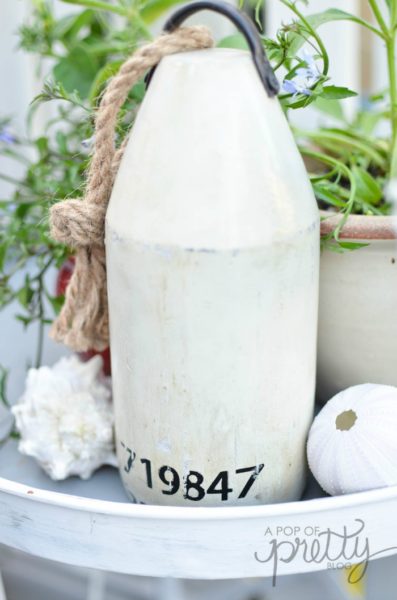 Until then, I hope you enjoy the last few days of May!
K.