This post was most recently updated on September 23rd, 2019
I was never really a big fan of Halloween until I had my own kids. Now, when it comes to Halloween decorating, I think I am more of a kid than they are! I actually got really excited about pulling out the Halloween decorations this year.  But with young kids, there's definitely a fine line between getting them in the Halloween spirit, and traumatizing them for life!
One of my 3-year old twins decided he wanted to be "spooky spider" this year instead of using the Thomas the Train costume I has already bought (it figures!), so I felt that was my license to amp up the spooky more than last year's "Purple-licious" Halloween mantel.  Still, I stayed away from the gory, so you won't find any blood, bones or rodents on my mantel.  (Not that rodents are particularly gory, but they are horribly awful, dirty, creepy little creatures and just happen to be my only major phobia!)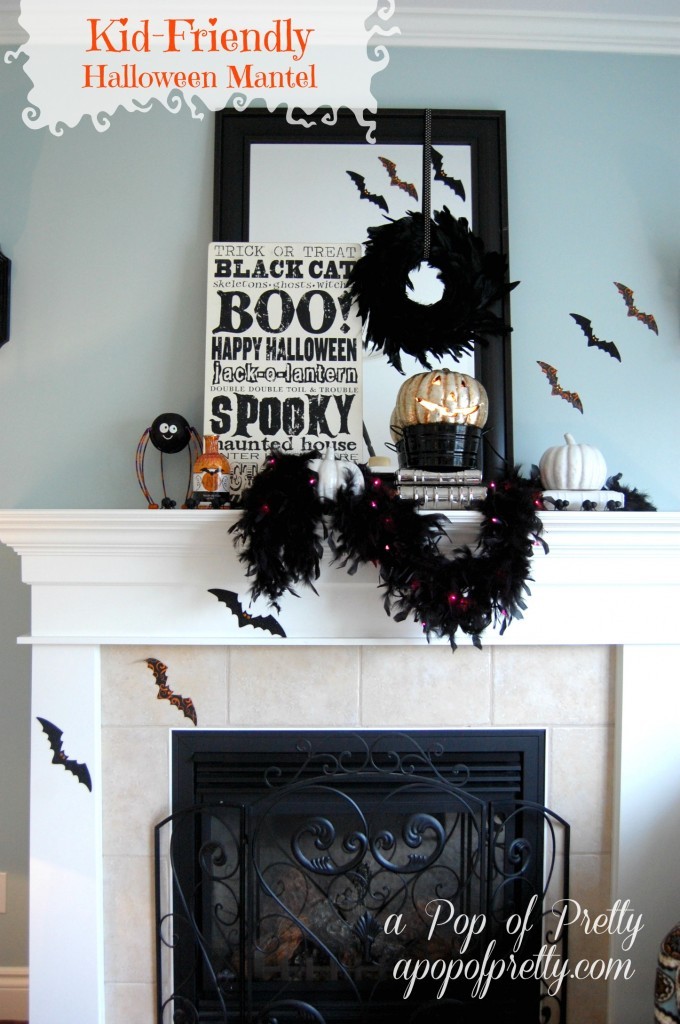 I used a fun Halloween sign, a black feather boa with purple lights, a black feather wreath and some glittery spiders to create a spooky but still fun mantel display.
The bats flying across the mantel are removable adhesive stickers so I could attach them to the mantel surround and the wall without fear of damaging the paint.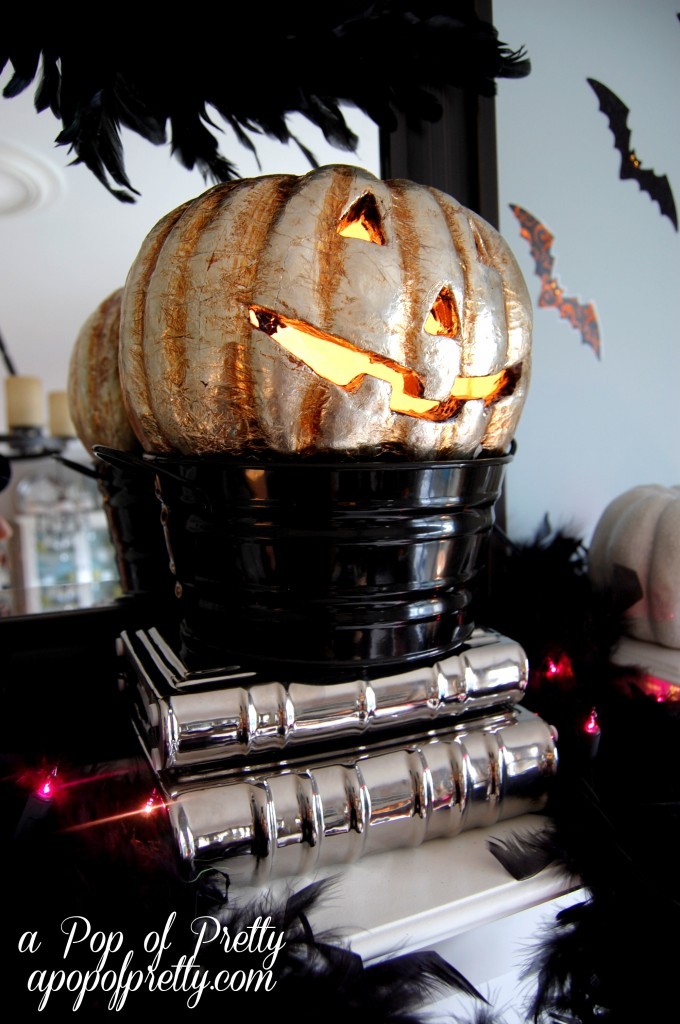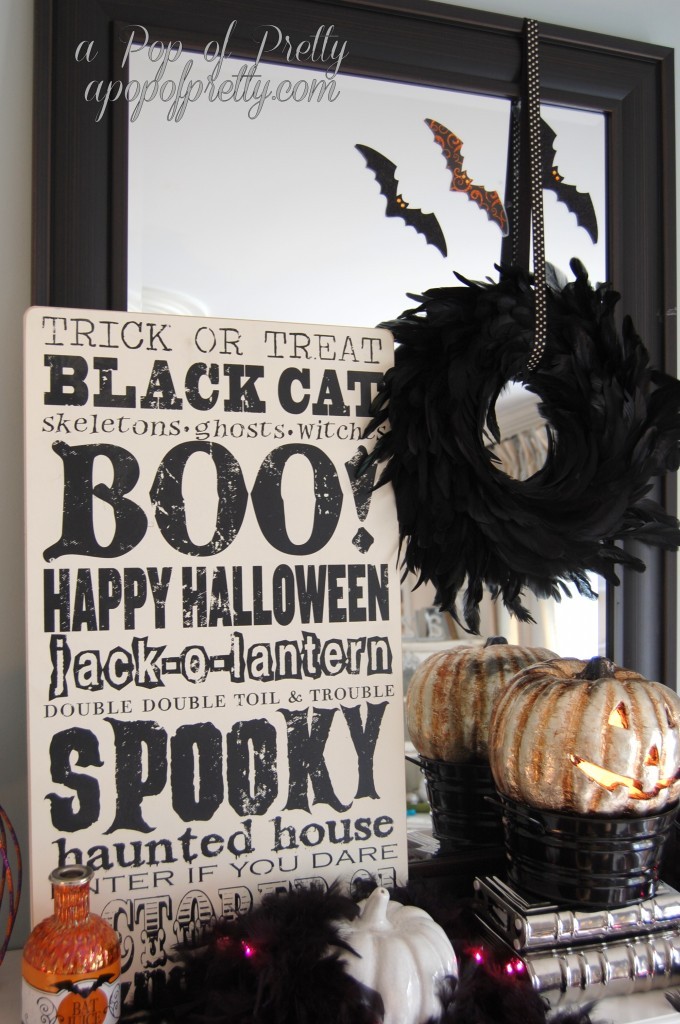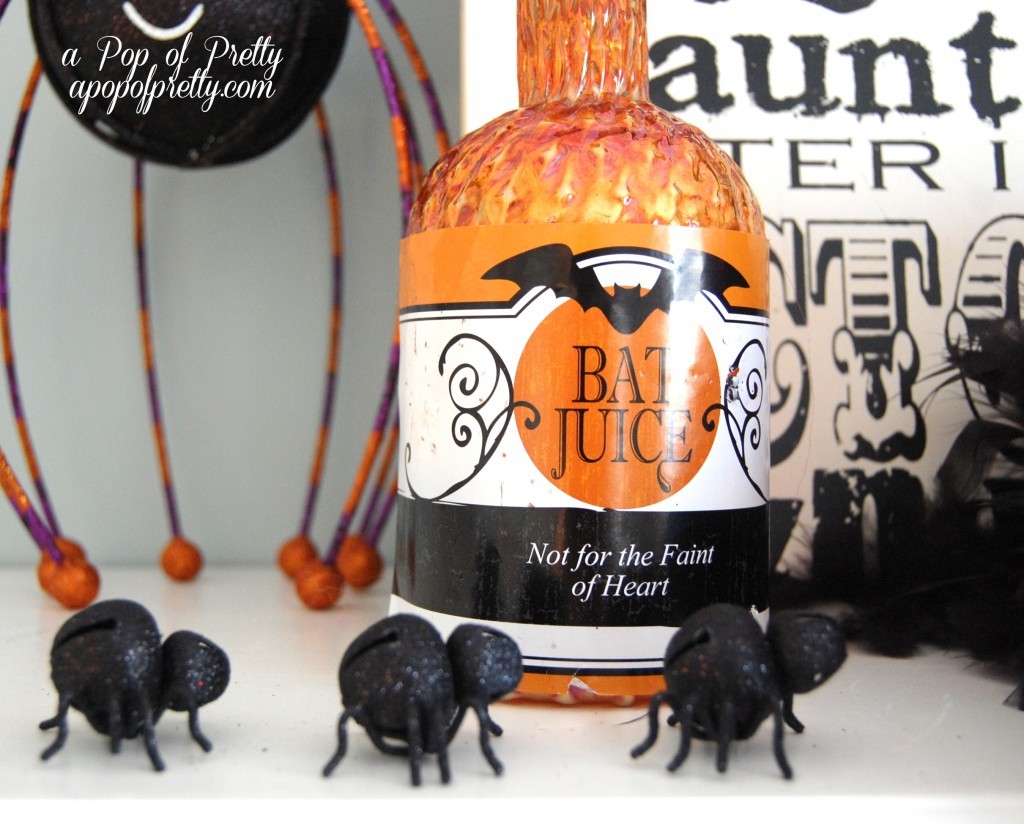 I also added some window-vinyl clings to the plate groupings that I have on each side of my mantel.  This is a great way to create a temporary seasonal display that it is easy to remove later!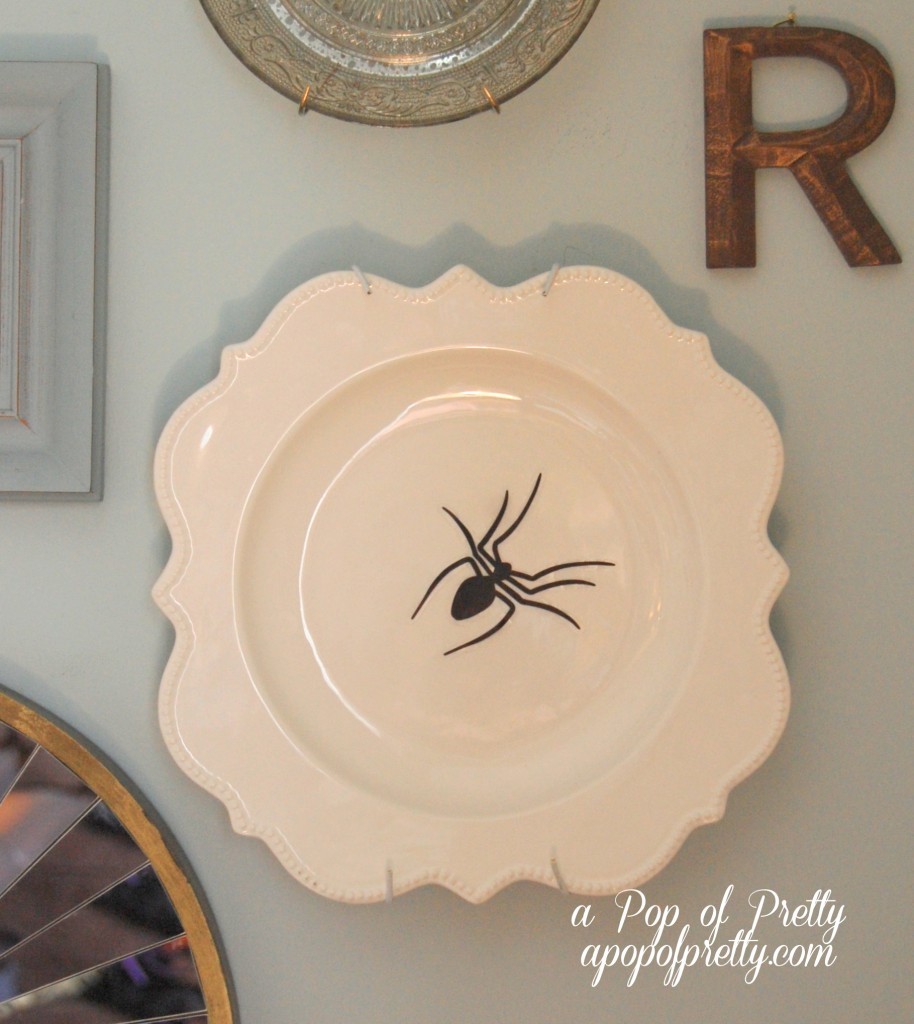 I think it's a big hit with the kids, especially when the lights are turned off!
Will you be decorating your mantel for Halloween?
Until next time,
(P.S. Since I posted about my Halloween mantel today, I'm going to take a small cheat on '31 Days' and post two DIY wall art ideas tomorrow! If you missed yesterday's idea, I posted about creating sentimental art here. Throughout October, I'll be posting lots more ideas in this DIY Wall Art series over here!)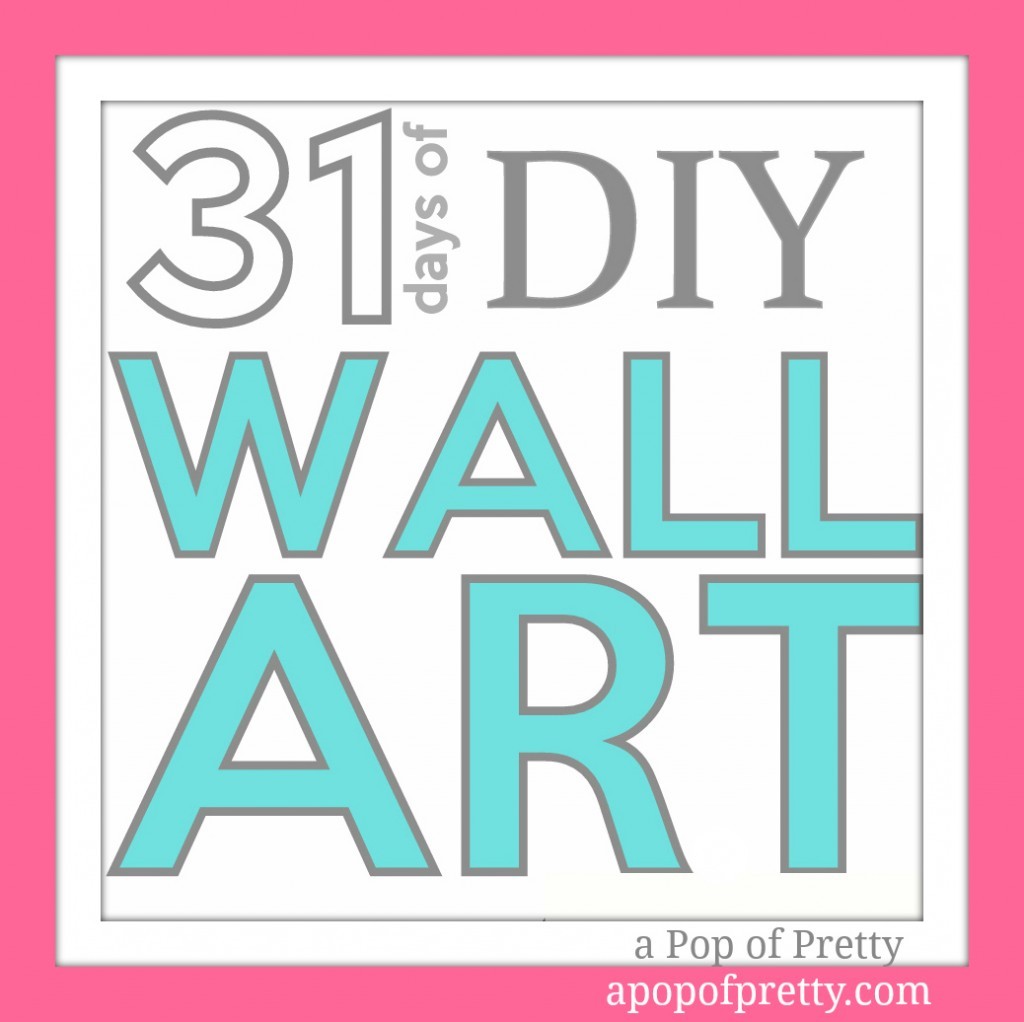 I'm linking this post to the Inspired Room…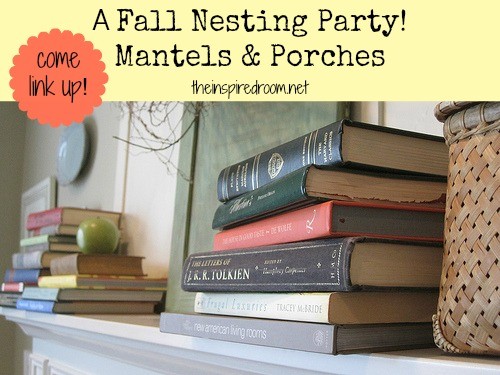 and to Beth's Halloween mantel Party…