This post was most recently updated on December 19th, 2020
In this article: I'm sharing New Year's Eve party ideas, and particularly, 5 things to do New Year's Eve 2021 to say good riddance to 2020! Depending on where you live, social distancing measures mean you won't be able celebrate the New Year like usual. But, hey, you can still make lemonade out of lemons. Celebrating New Year's Eve at home or in a small group might be different, but it can still be lots of fun.
Hey, friends. I don't know about you, but I've been brainstorming New Year's Eve party ideas in recent weeks. And, in particular, I've been searching for things to do New Year's Eve at home and in a small group. I think we can all agree that 2020 has been THE WORST year in our generation, and it deserves a send off of epic proportion. But, with social distancing measures in place, it's clear that ringing in 2021 is going to look A LOT different.
However, all isn't lost. While the celebration might be toned down because of Covid-19, there's still lots of fun things to do New Year's Eve. So, I've put together a list of 5 New Year's Eve party ideas that work for adults and kids alike. And, I promise, this list doesn't include any of the same old things you've been doing at home all year! That means no puzzles, no board games and no Netflix!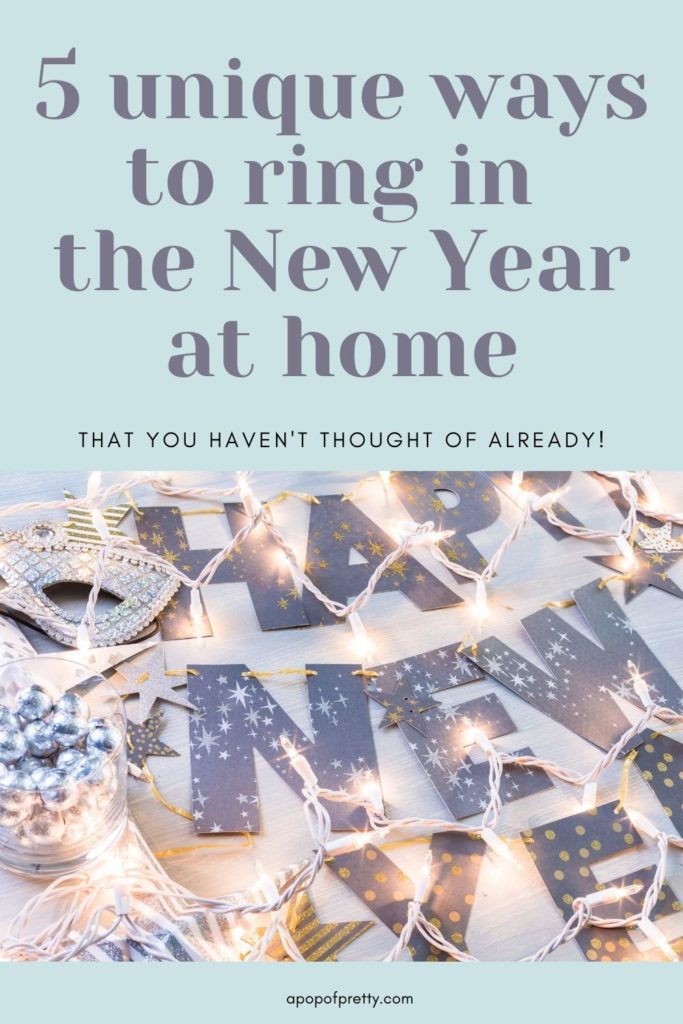 5 New Year's Eve Party Ideas: Things to Do at Home or in a Small Group
1. Make Your Own Photo Booth for New Year's Eve
First, a diy photo booth tops the list of fun New Year's Eve party ideas. With a photo booth, you can create fun memories and a load of great family photos from the comfort of your home. And, you don't need to have an outside supplier in your home with an elaborate set up.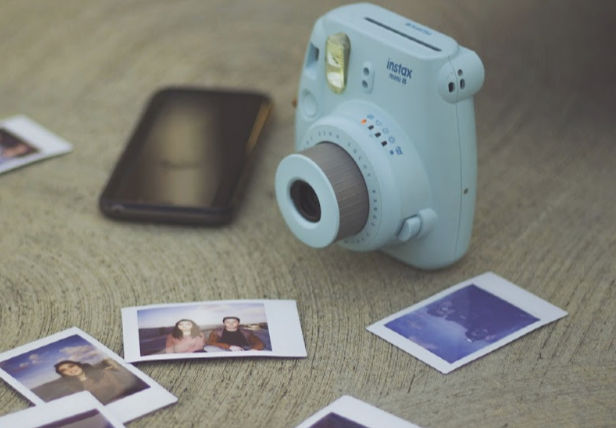 Did you know that you can easily (and affordably) make your own photo booth? A few years back, I created a popular tutorial on how to make a photo booth cheaply and easily that received awesome feedback. And, last year, I updated it with all new technological references and ideas. This is a fun activity that could be a big hit with your kids and/or close friends for New Year's Eve 2021. Check out the tutorial by clicking below: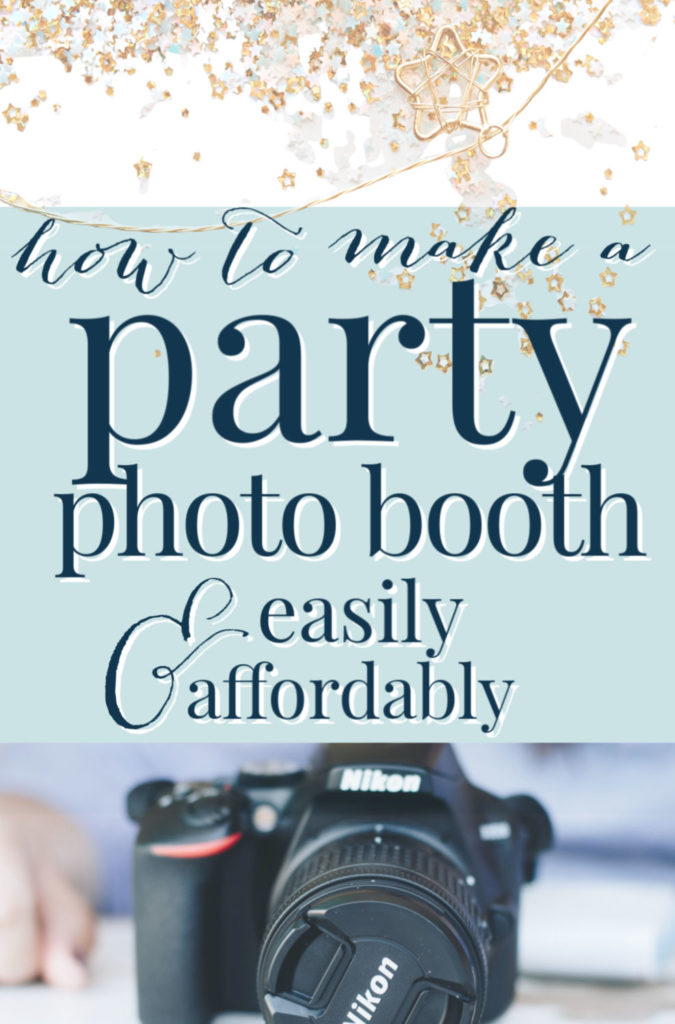 2. Plan a Digital Scavenger Hunt
Next up on my list of New Year's Eve party ideas is a digital scavenger hunt. Have you ever gone on one? OMG, so much fun! If you are looking for awesome New Year's Eve party ideas, you should definitely consider organizing a scavenger hunt for a small group of friends and/or family.
For several years, we hosted a Christmas-themed scavenger hunt, and it was an absolute hoot. All you need to do is divide up your family or friends into a few small teams, and assign a driver to each. Then provide a list of scavenger hunt photos and/or videos that teams can shoot with their iPhones around town. The goal is to do everything on the list in the fastest time.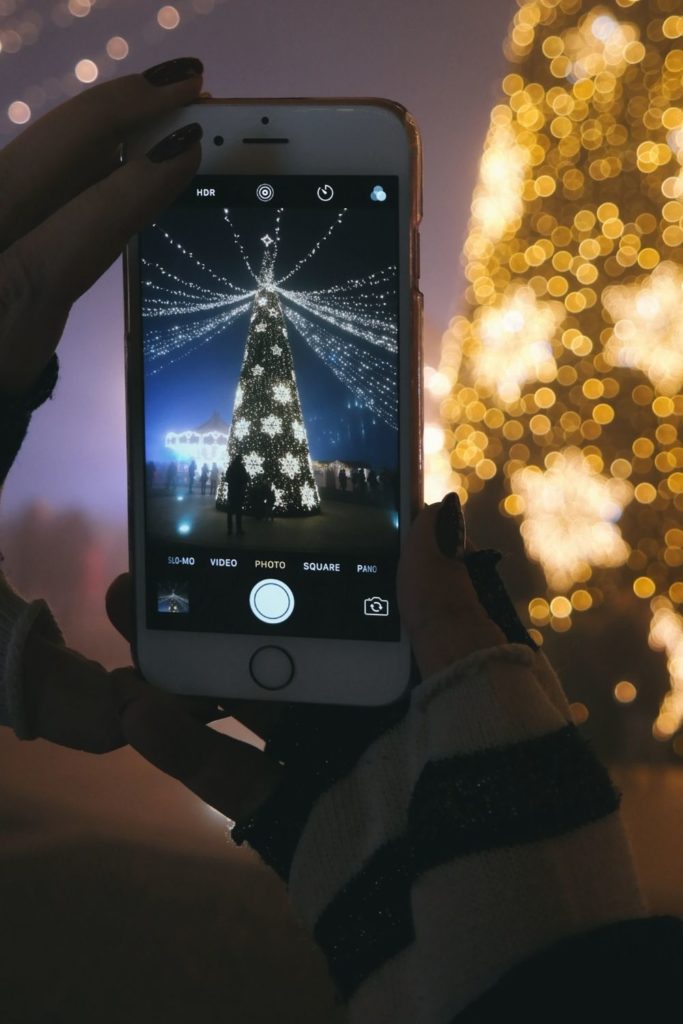 When I planned our scavenger hunts, I always made our teams do awkward and hilarious things – like acting out silly scenes, embarassing themselves in front of strangers, finding/wearing costumes, and more. Obviously, for New Year's 2021, you'd need to choose activities that limit interaction with the general public, but that's not too hard a task.
The most fun part of our scavenger hunts happened when everybody arrived back at home base. We'd ask our friends and family to Air Drop us their photos and videos. Then we'd all gather around the tv and use AirPlay so everybody could watch the teams' silliness. We'd always crown a winning team, but honestly, the fun was the experience!
3. Have A Painting Party
Painting parties are all the rage these days, and, they're one of my favourite New Year's Eve party ideas for 2021. You could have family and/or friends try their hand at painting abstract art. Abstract art is a great style for a group of beginners because, ahem, there's no judging abstract paintings lol.
A few years ago, I hosted an art theme birthday party for my daughter and it was so much fun. This idea could easily be adjusted for a group of adults. All you need are wooden easels, small art canvases and painting supplies – all of which can be found on Amazon or at your local dollar store. I had a couple of super easy abstract painting projects that I found on Pinterest. I demonstrated those to the group, but also encouraged them to do their own thing.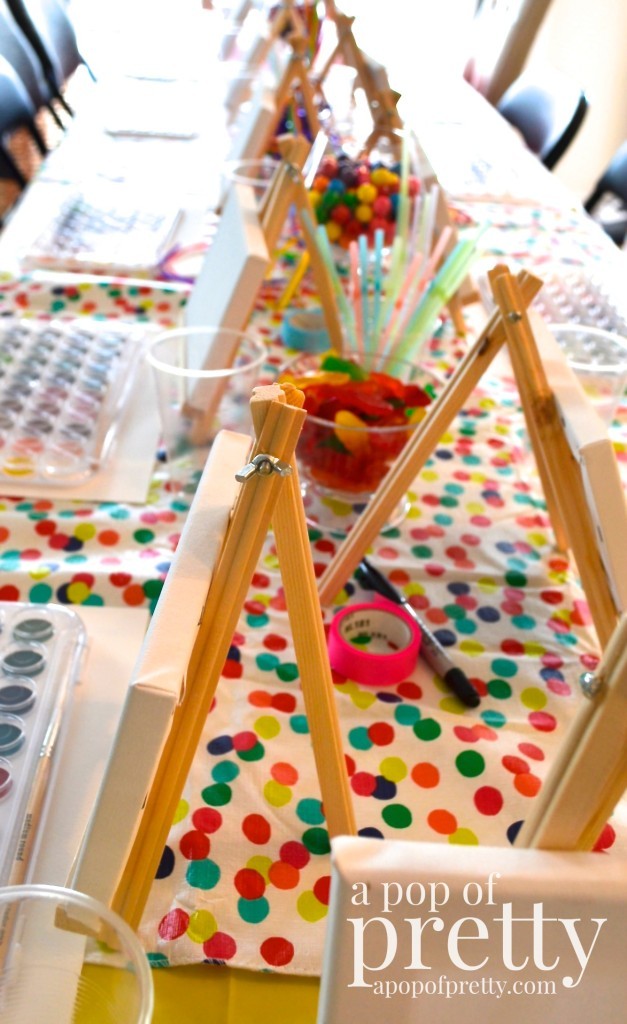 To choose a project for your guests, you might get some inspiration from my recent post on how to paint abstract art (diy tutorial). It discusses four beginner level, easy-to-master abstract painting techniques. Click below to take you there: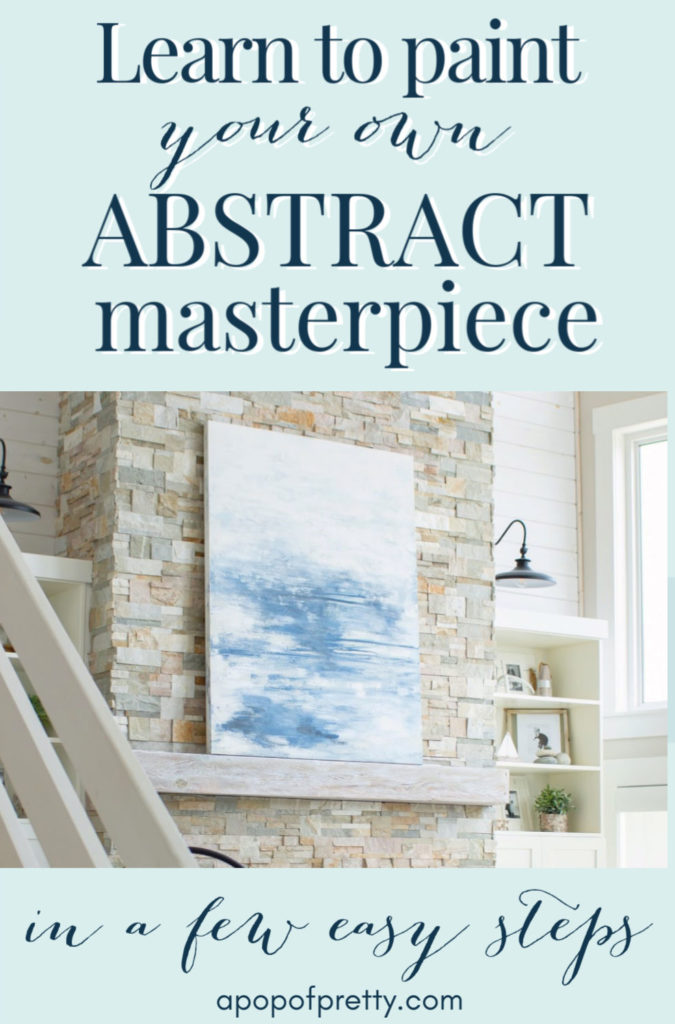 Regardless of how you go about it, a painting party is one of those New Year's Eve party ideas that will provide hours of fun. You could even assign a few judges, and turn it into a contest, depending on how competitive your friends and family are lol.
4. Have a Broadway Party
Do you miss Broadway this year? Even if you're not in NYC, we've all missed local musical and theatrical performances, from community theatre right down to our kids' recitals. That's why a Broadway theme party with your bubble is a one of my favourite ideas on this list of things to do New Year's Eve 2021.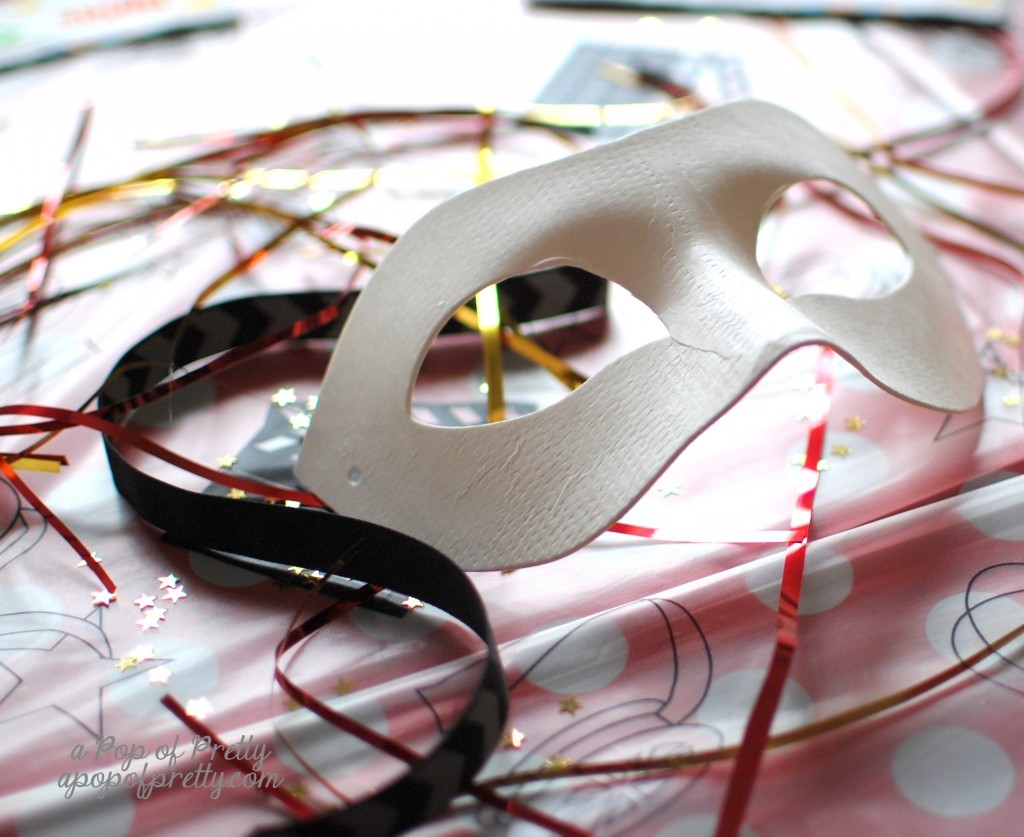 There are so many ways to play off this theme. You could decorate with Broadway-themed decorations or Broadway posters, watch your family's favourite Broadway-inspired movies, and listen to a playlist of Broadway tunes. You could even paint Broadway/masquerade masks, or wear costumes. If your kids love to act, sing or dance, they could even do a performance. This could be a hoot for adults to do as well.
A few years ago, I planned a Broadway birthday party and it was a lot of fun. If you want to see the details (how I decorated, etc.), just click on the photo below: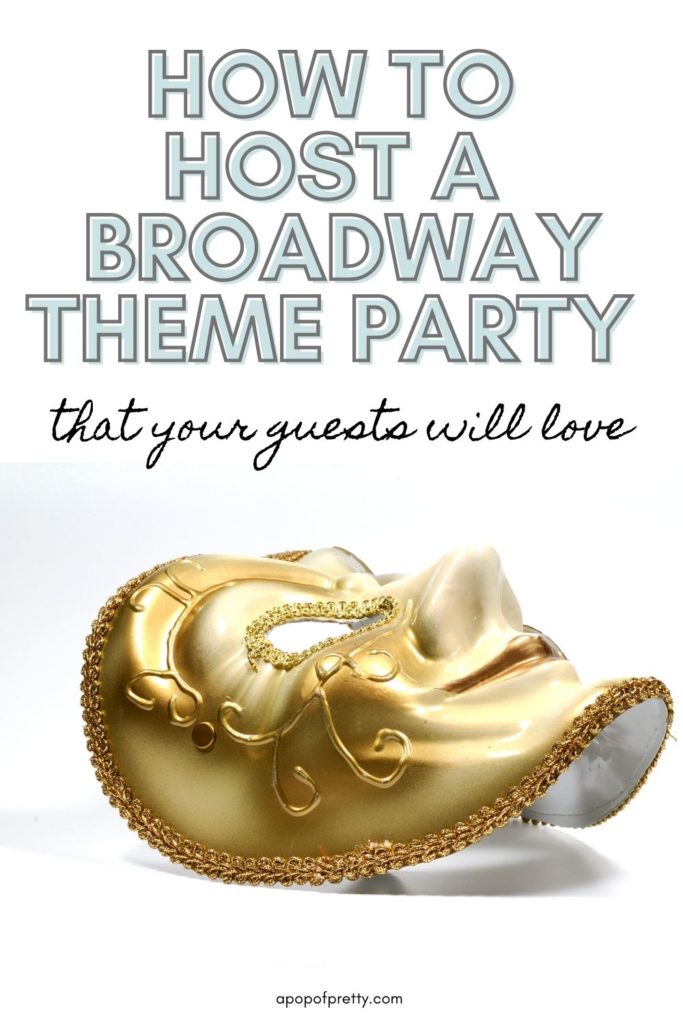 5. Make 2020 Time Capsules
This idea is definitely at the top of my list of things to do this New Year's Eve with kids. 2020 has been a year like no other, and a time capsule is a great way to capture all of the year's unexpected emotions and experiences. It's a moment in history that we'll look back on some day in disbelief. So, whether your plan is to open your time capsule next year, or leave it for future generations, it tops the list of meaningful New Year's Eve party ideas.
To make great 2020 time capsules, there are lots supplies you could provide to fill them – things like disposable masks, pieces of toilet paper (lol), empty bottles of hand sanitizer, printouts of great 2020 memes, magazine or news article clippings. If you own a portable printer (like an HP Sprocket), everybody could even print out a few photos from their mobile phones that represent 2020 to them. Or, simply ask your guests to bring some along.
And, you could even create worksheets to capture 2020 highlights: the highs, lows, fears, happy moments, sad moments, favourite experiences, and more. Here's a great article that has the sweetest little printable cards you could include in your 2020 time capsules, with heading like, "Best Moment of the Year", "Hardest You Laughed this Year" and more: New Year's Game Free Printables.
So what's your favourite on this list of New Year's Eve party ideas?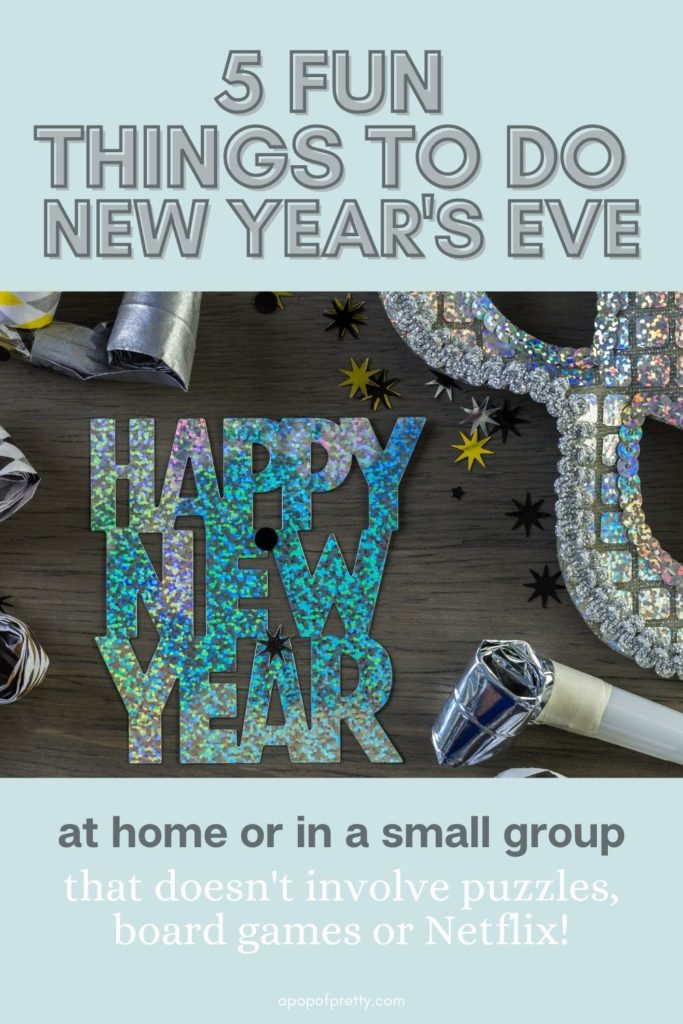 I hope you're inspired to try something new to ring in New Year's 2021. In the meantime, stay safe, friends.
Until next time,
K.