This post was most recently updated on September 22nd, 2019
I thought I'd share a super fun and easy Halloween craft idea to do with your kids: no-carve mini pumpkin monsters!  My 7-year old daughter and her besties had a ball creating these adorable little creatures this past weekend. You won't see a lot of detailed steps in this Halloween craft tutorial because they are so darn easy to make!
Easy Halloween Craft Idea for Kids…
.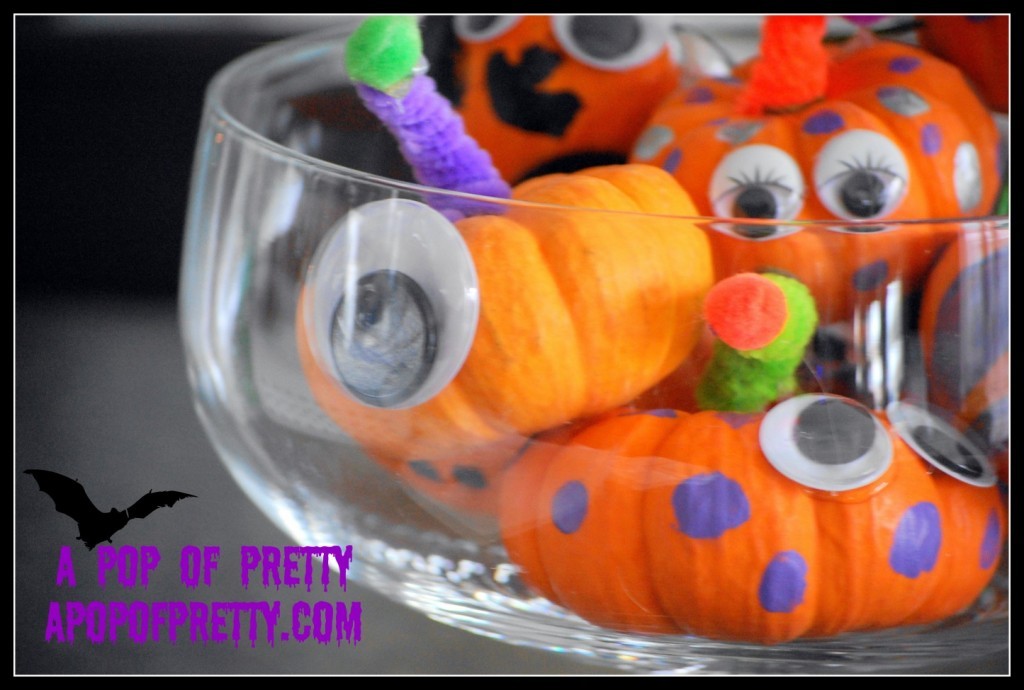 To make this Halloween craft, all you need is a bag of mini pumpkins or gourds, googly eyes, paint, pipe cleaners and mini pom poms.  I wrapped each of the stems in a chenille pipe cleaner for them, and I helped them glue on googly eyes with a glue gun (way to hot for little fingers), but, other than that, the girls didn't need much help at all.  They came up with an idea that I hadn't thought of. They asked for tooth picks to make arms and legs!  Clever little ladies, aren't they?  After some very careful painting ;-), we ended up with a family of cutie-pie monsters!
.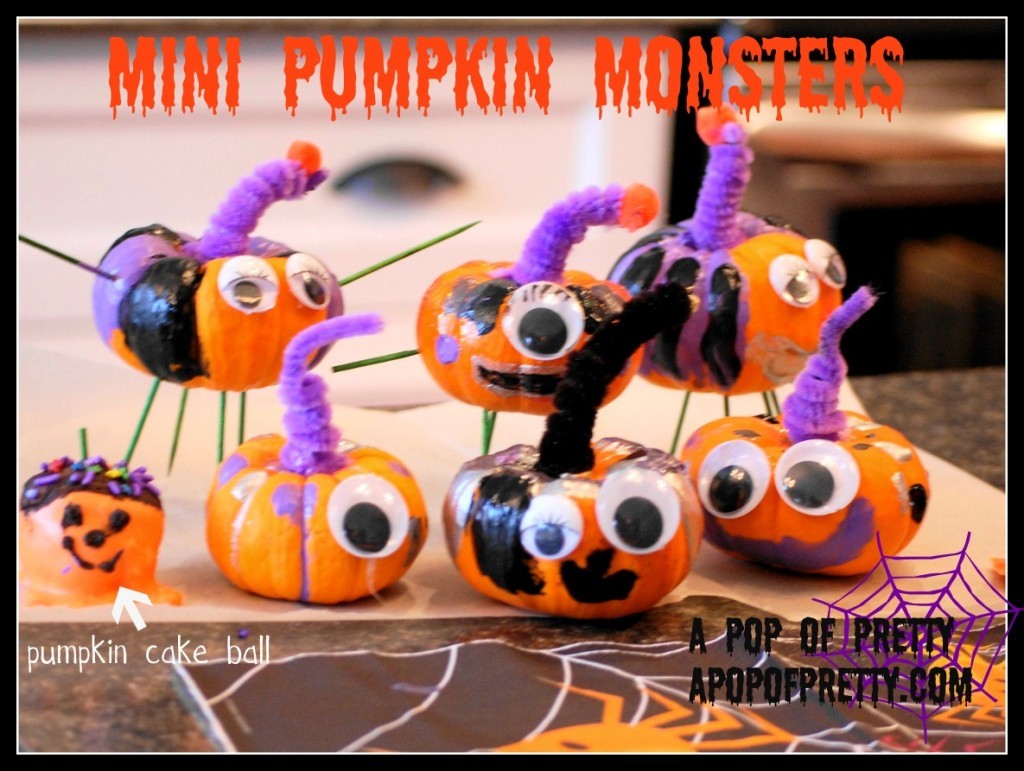 Of course, being a crafty kid too, I also had to paint a few of my own!  My personal favorite was the one-eyed cyclops :-).  But the purple polka dot couple was  also pretty adorable.  And yes…it was way too much fun.  Therapeutic, actually.
.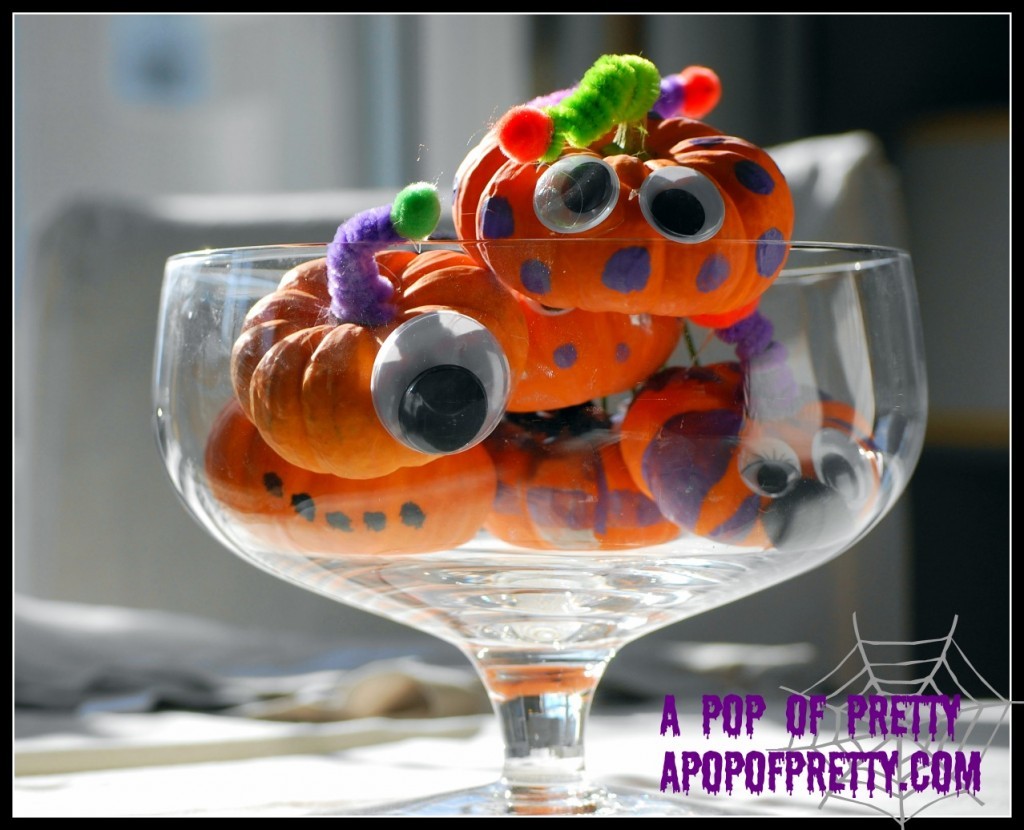 This is a really super easy Halloween craft idea for young kids.  So go buy yourself of a bag of mini pumpkins, grab a few basic craft supplies, and have some fun!
Kerri 🙂
Post-Script: This project was featured at Tip Junkie!