This post was most recently updated on November 11th, 2021
IN THIS ARTICLE: I share my #1 Christmas decorating tip, discuss the two types of Christmas people, and why this makes a difference to your Christmas decorating success. This Christmas decorating tip isn't rocket science, but it's one that always surprises people! Read on!
Today I am going to share my #1 Christmas Decorating Tip of all time. Cue the groans. Yes, it's November. And, it's too early for some. Yes, yes, yes, I get it! But, bear with me for a quick second. There's a really good reason why I am telling you about this tip on November 1st! It's a time sensitive Christmas decorating tip.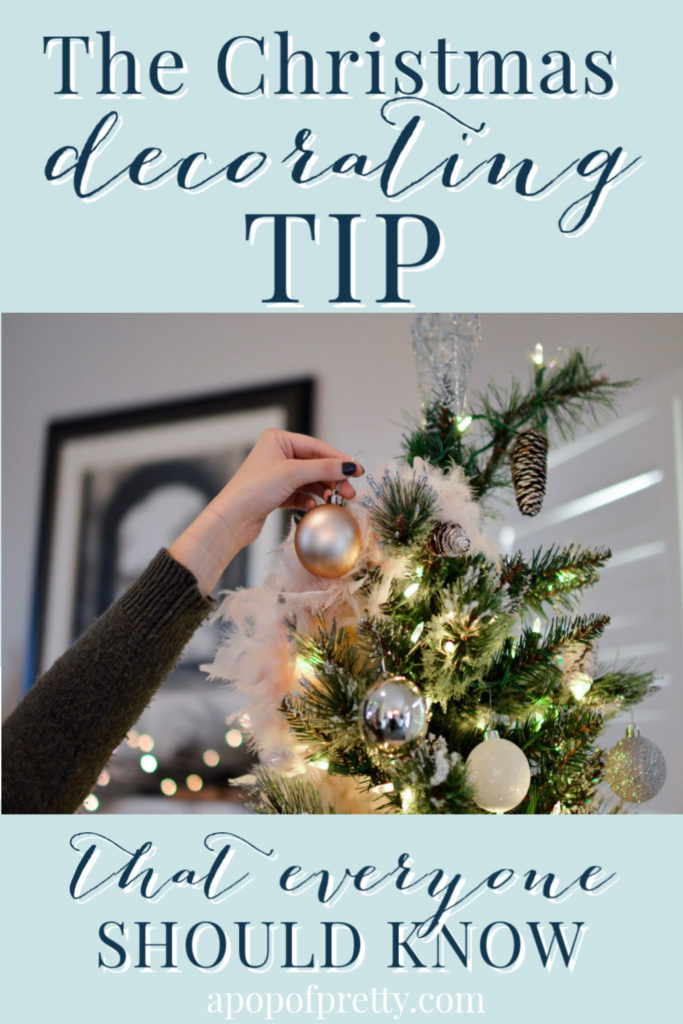 The Two Types of Christmas People
First, before getting to this mind blowing #1 Christmas Decorating Tip, let us just establish that there are basically two types of Christmas people. This matters to my decorating tip, and if you keep reading, you'll see why.
The Christmas Crazies
We all know one, am I right? (Points to self, lol) These folks are the first in line when the decorations hit Costco in August. They skip right through Halloween,  stumbling over the chip boxes, in a dash to pull the Christmas bins from storage before the  clock strikes midnight on October 31st.   They start watching Hallmark movies in their holiday PJs in October. Basically, let's call them The Christmas Crazies.
The Fall Lovers
These people wait until mid December to even utter the word Christmas.  They groan about the early Instagram posts and retail onslaught of Christmas decor. They don't dislike Christmas. (Well, maybe some do.) But, instead, they want to live in the moment: to enjoy Fall, Halloween and Thanksgiving. And, so, their tree goes up the week before Christmas Day, and not a second sooner. Rather than Bahumbugs, let's call them The Fall Lovers.
The Problem with Being a Fall Lover
If you are waiting to find out my #1 Christmas decorating tip, I'm building up to it. Promise!
Every year in mid December, a Fall Lover friend will lament to me about Christmas decor (genuinely astonished):
"OMG, THERE IS NOTHING LEFT IN THE STORES!"
Perhaps they wanted a new Christmas tree.  Or, maybe new ribbon. Or, better greenery on their mantel.  This was the year they were finally going to upgrade their Christmas decor. And, yes, they are right.  Sadly, there is nothing left! And, then I (silently) scream:
 "BECAUSE IT'S DECEMBER!"
Whether you like it or not, little Miss Fall Lover, this is the retail world we live in. Christmas arrives in stores by September and leaves in late December. It's weird and annoying, and yes, yes, yes, I get it.
But, hello? That's why all the good stuff is bought in October and November! And, that's also why, now, on December 15th, you can only find two rolls of 'the perfect ribbon' for your 10 ft tree.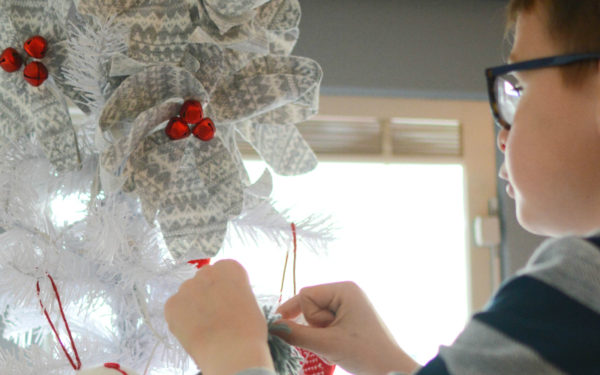 Face it: The Christmas Crazies Always Get the Goods
If you haven't figured out my #1 Christmas decorating tip by now, you're about to find out. That's because, while you are sipping your pumpkin spice latte and lamenting about the Christmas lights at Costco, The Christmas Crazies are out buying everything up! And, while you are rolling in the leaves, they are at Michaels getting the best Christmas ribbon (and usually with Buy One Get One Free coupon!) Yep, while you are grumbling #tooearly on an Instagram post, they are out getting their new tree at 50% off!
So what, then, is my #1 Christmas Decorating Tip?
Well, if you haven't figured out my #1 Christmas decorating tip by now, here it is. And, it is so simple I could cry:
Buy new Christmas decor in October or November!
Pleeeease, Fall Lovers, for the love of all that is sacred, DO NOT complain there is nothing left in December. Tuck your fall loving pride in your back pocket, along with your 2-for-1 coupon, and go out and get what you want in October or November.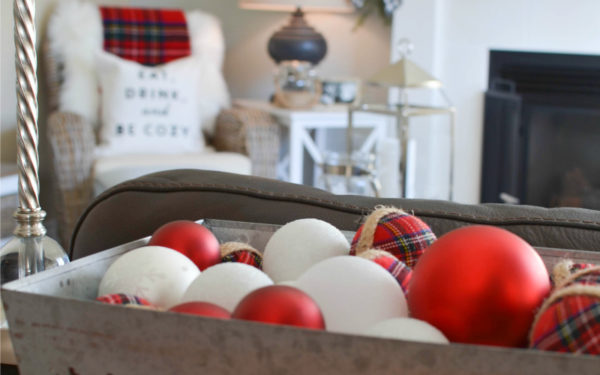 Nobody said you have to decorate for Christmas yet. If it makes you feel better, you can even put it in storage for a month. But please know that if you want new Christmas decor, you will not find it in mid December (or, at least not the best stuff, or in sufficient quantities).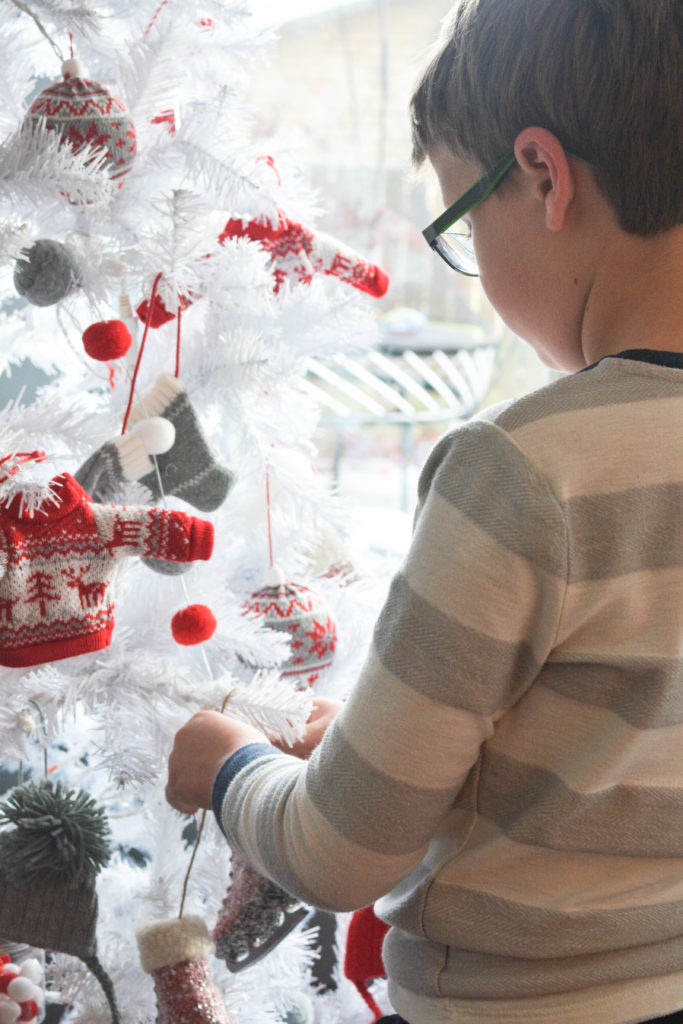 I am honestly not being cheeky when I say this is my #1 decorating tip of all time. As someone who helps clients decorate their homes for Christmas, take it from me. If you can't find it/buy it, then you can't decorate with it now can you?
It seems so simple, right? Yet, it is always so surprising. Now that you know my #1 Christmas Decorating Tip, you cannot un-know it.
Christmas Decor Shop: My Faves
Want to buy early, but hate the crowds? No sweat! I've curated a collection of gorgeous Christmas decor products from my favourite online retailers. I've shared all the shopping sources in my Christmas Decor Shop. Click below to take you there!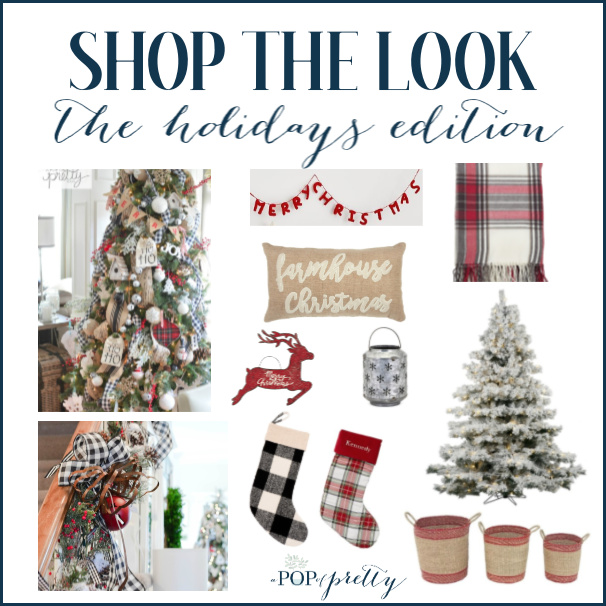 Want More Christmas Decorating Tips?
I've got lots! That's because I'm one of the Christmas Crazies, lol. Here are two of my most popular Christmas decorating tutorials.
Want Christmas Decorating Theme Ideas?
I've also got lots of great Christmas decorating theme ideas, including several Christmas trees that have been featured in well known media, like Women's Day, Cottages & Bungalows, Country Living and more.
Red Plaid Christmas Decorating (featured in Women's Day)
Simple & Sparkly White Christmas Theme
Navy Blue and Silver Christmas Tree (featured in Women's Day)
Winter Wonderland Christmas Tree (featured in Women's Day)
DIY Disney Frozen Christmas Tree
Nutcracker Christmas Tree (Sugar Plum Fairy)
Share the Love
If you liked this home tour, please consider sharing the love by pinning this to Pinterest for others to find:
I also love these great decorating tips.
Now, friends: go forth and buy.
Until next time, my lovelies,
Kerri
You might find this post helpful: