This post was most recently updated on January 1st, 2020
Miss G's bedroom has been due for a makeover for awhile now.
While I have trouble admitting it, she now falls into the 'tween' category.
It seems like yesterday that her room was painted an eye-popping shade of lime green…but that was actually 6 years ago! It's crazy that she was just an itty bitty 4 year old when we put together this room of ballerinas and bubble gum pink accents.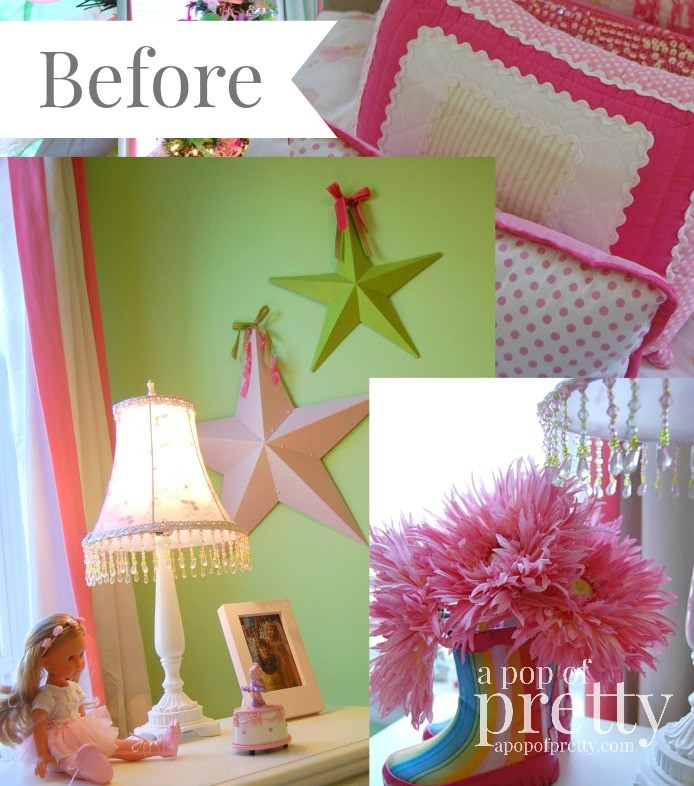 Well, now that she's 10, she wanted something a little more calming and subdued (dare I say, sophisticated?)…but still girly. I thought this gorgeous colour, Behr Marquee "Ethereal Mood", would be perfect.  I also admit to being seduced by the name. (Do you do that too?!?)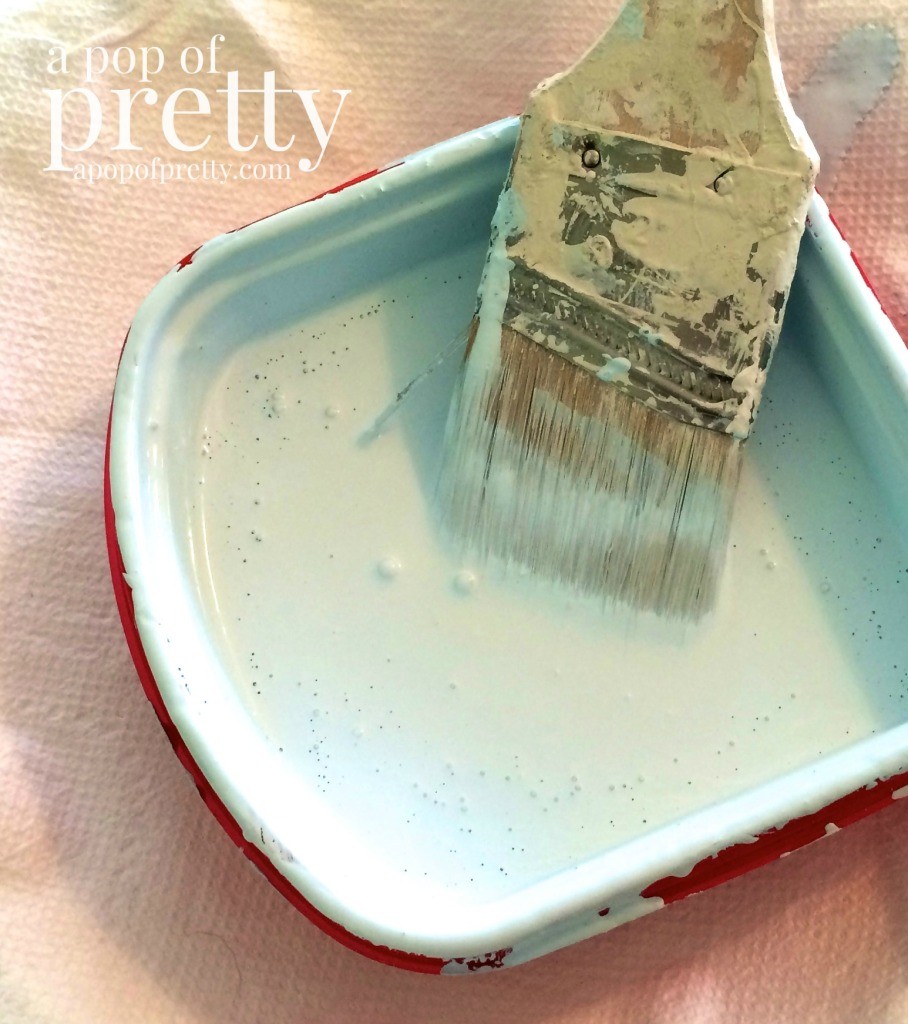 You might remember from one of my earlier posts that I'm a huge fan of Behr Marquee because it's a one-coat paint.  Funny, I always feel when I write those words that there's going to be a while bunch of raised eyebrows and "yah sures".
But seriously, it's true.  I've used Behr Marquee on a number of projects now, and it's always lived up to it's one-coat promise!  See Behr Marquee Dayflower: Front Door Update, Nightstand Makeover: Behr Marquee Soft Shoe.
Just take a look at how it covered the green on the first coat!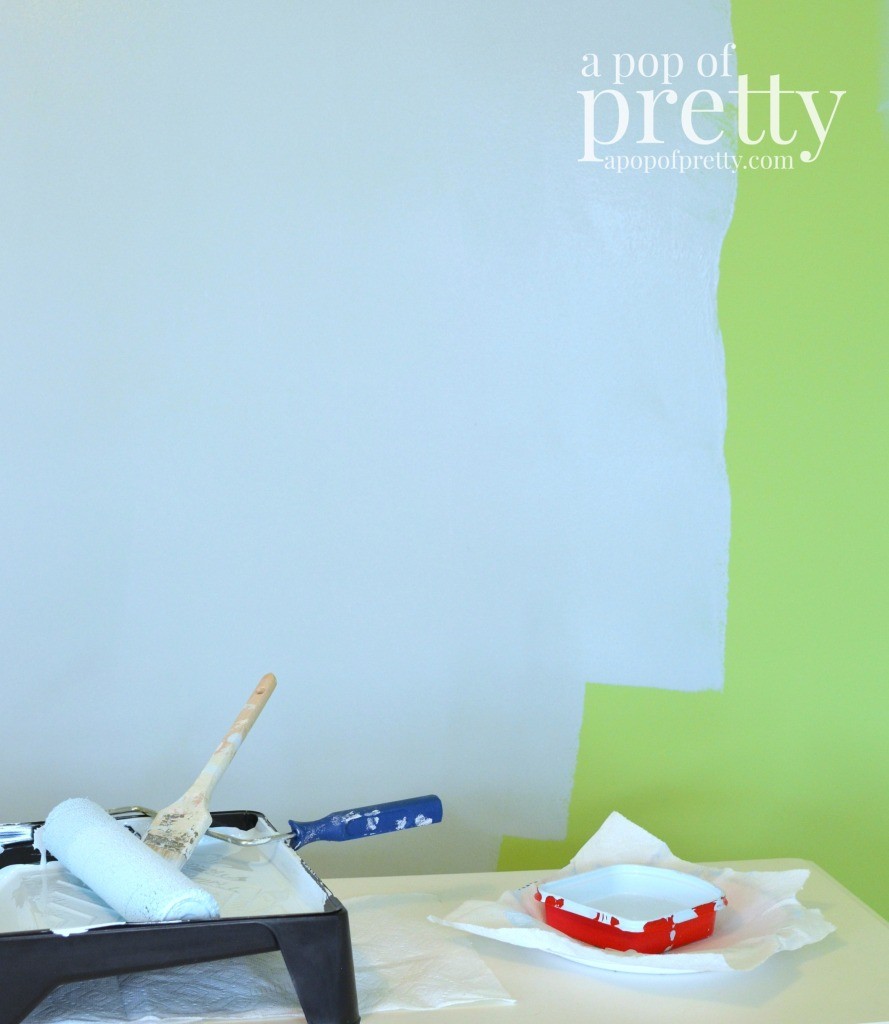 (In my last post about Behr Marquee, I gave tips on how I get the best coverage from this paint.)
The best thing about Behr's one coat coverage is that it's a huge time saver. Let's face it, painting is a major time sucker, so it you can re-claim a few of the hours, it's golden.  I managed to paint Miss G's entire room in just a couple of hours.  No waiting for the first coat to dry, and then repeating.
We couldn't be more thrilled with the colour!   Here's a sneak peek at how the room is looking these days with Behr Marquee Ethereal Mood.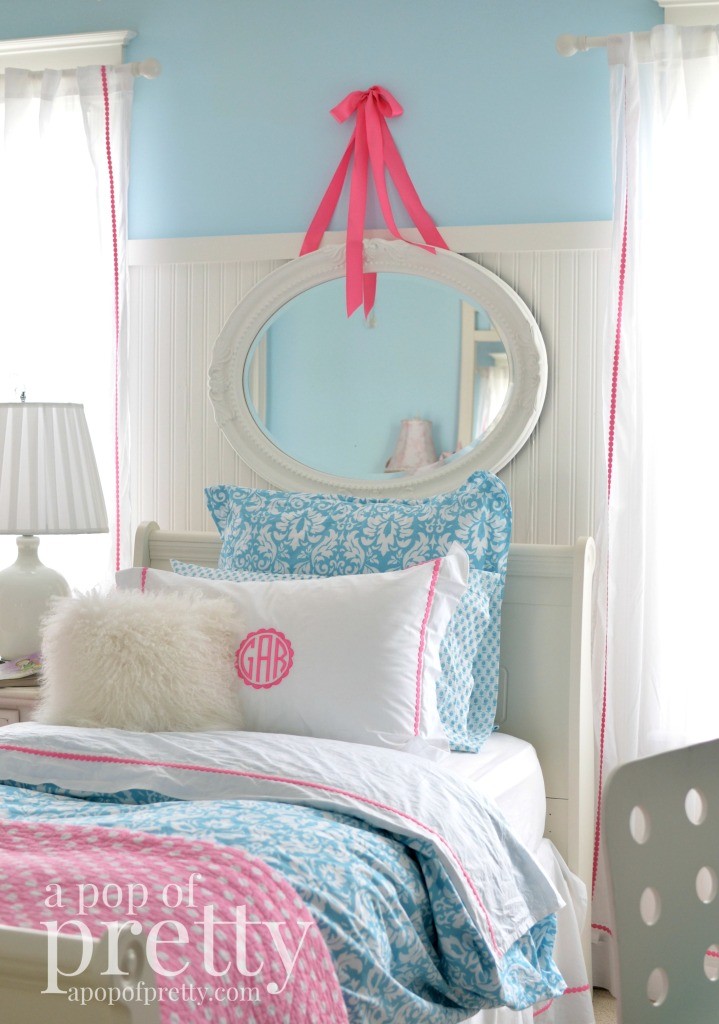 I plan to do another post soon with more of her room makeover details and sources.
But for now, just wanted to share how pretty the paint turned out! I love how calm the room feels now compared to before. 'Ethereal Mood' definitely lived up to it's name!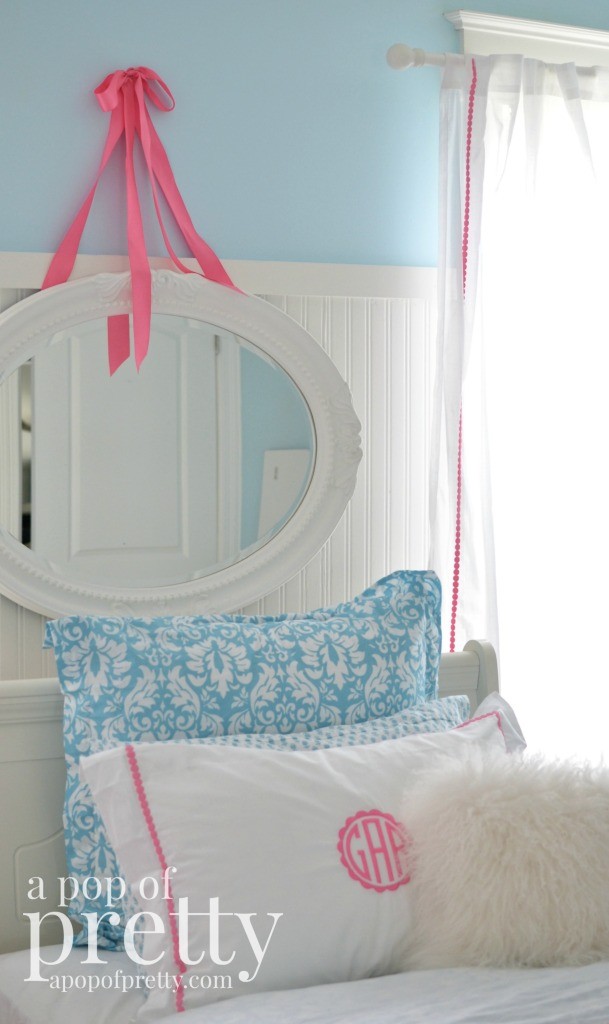 Sponsored Content: Behr Paint provided me with Behr Marquee one coat paint to review, at no charge.  However, all viewpoints and opinions expressed here are 100% my own, and have not been influenced by Behr in any way.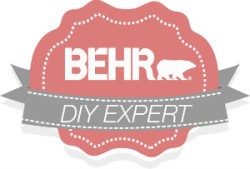 Until next time,
K.