The snow is gone, the sun is out, the temperatures are rising…dare I say it's the season for front door painting? (Can I get a booyah?)
I'm a sucker for fab front door colors.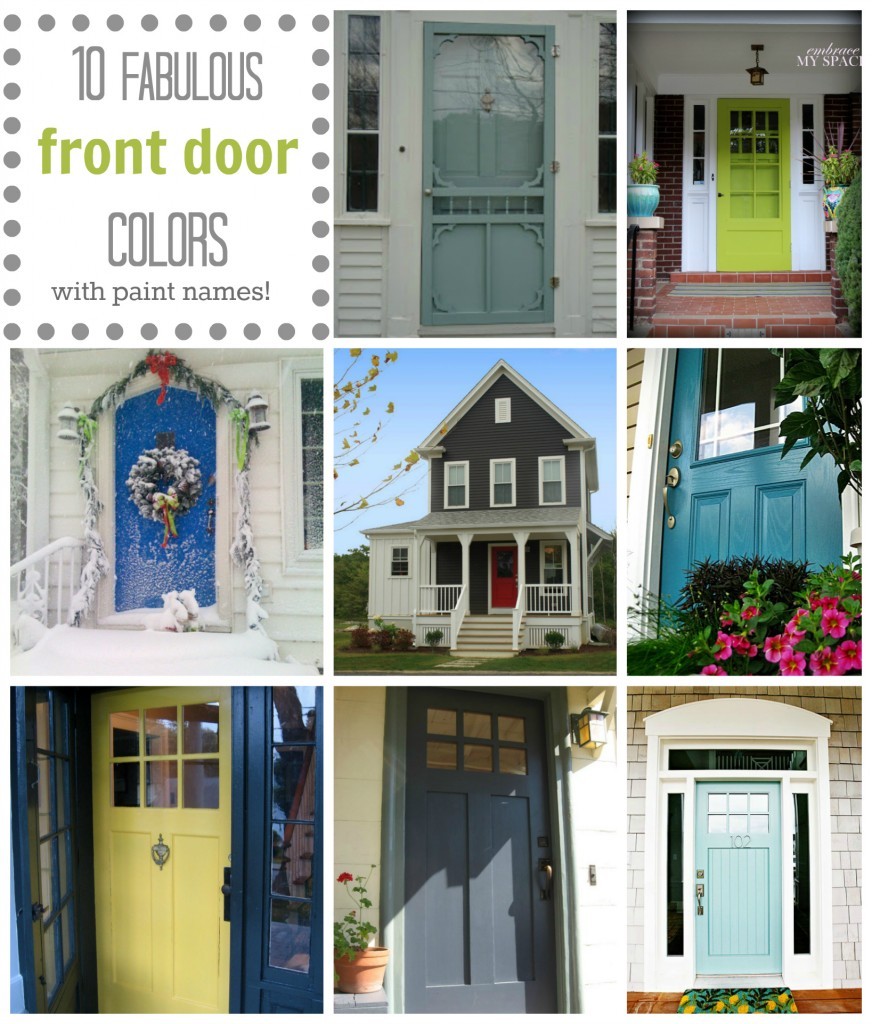 There's nothing that provides easier curb appeal than a pop of fun color on a door.  Trying a  bright or fun color on your front door can be scary, but I love how this web site about exterior color explains the fact that colors have visual 'weight', and that a powerful color in a small dose can visually balance an expanse of neutral house siding.
I also thought this analogy from the same site was great:  "Remember that your house most likely will be viewed from the street which may mean 60 feet or more from the curb. It's like the actress with her stage makeup, positively frightening, but she has to be seen by the person in the very back row of the theater."
.
Last year at about this time, I took the plunge and painted the front door on our house (which has cypress green siding) from a safe and traditional red, to a more unexpected light turquoise.
My Front Door Color:
Martha Stewart Artesian Well
Mixed as Behr paint + primer
.
If you're in the market for new front door colors like I was, you've probably searched for inspiration on Google, Pinterest and more. (It feels so much safer, doesn't it?!?) I found many pretty front doors, but found it frustrating that the exact paint color chip number couldn't be traced for many of them.
So, for any of you lovely readers who might be considering changing your front door color this spring, I've rounded up 10 of my favorite ones…but I've only included doors for which I could trace the paint color with a fair amount of certainty.  You'll notice that most of them are Benjamin Moore paint colors – I tried to stick with a brand that's most widely available.