Sectional sofas. It seems that in the world of decorating and design, you either love 'em or hate 'em!  Perhaps that's because decorating with a sectional can be a design dilemma. But say what you will about their aesthetic non-appeal, sectionals have their advantages.
Back in the Fall, when our 13-year old sofa set could no longer withstand the antics of our 3-year old boys, we gave in and purchased a big leather sectional for our upstairs family room.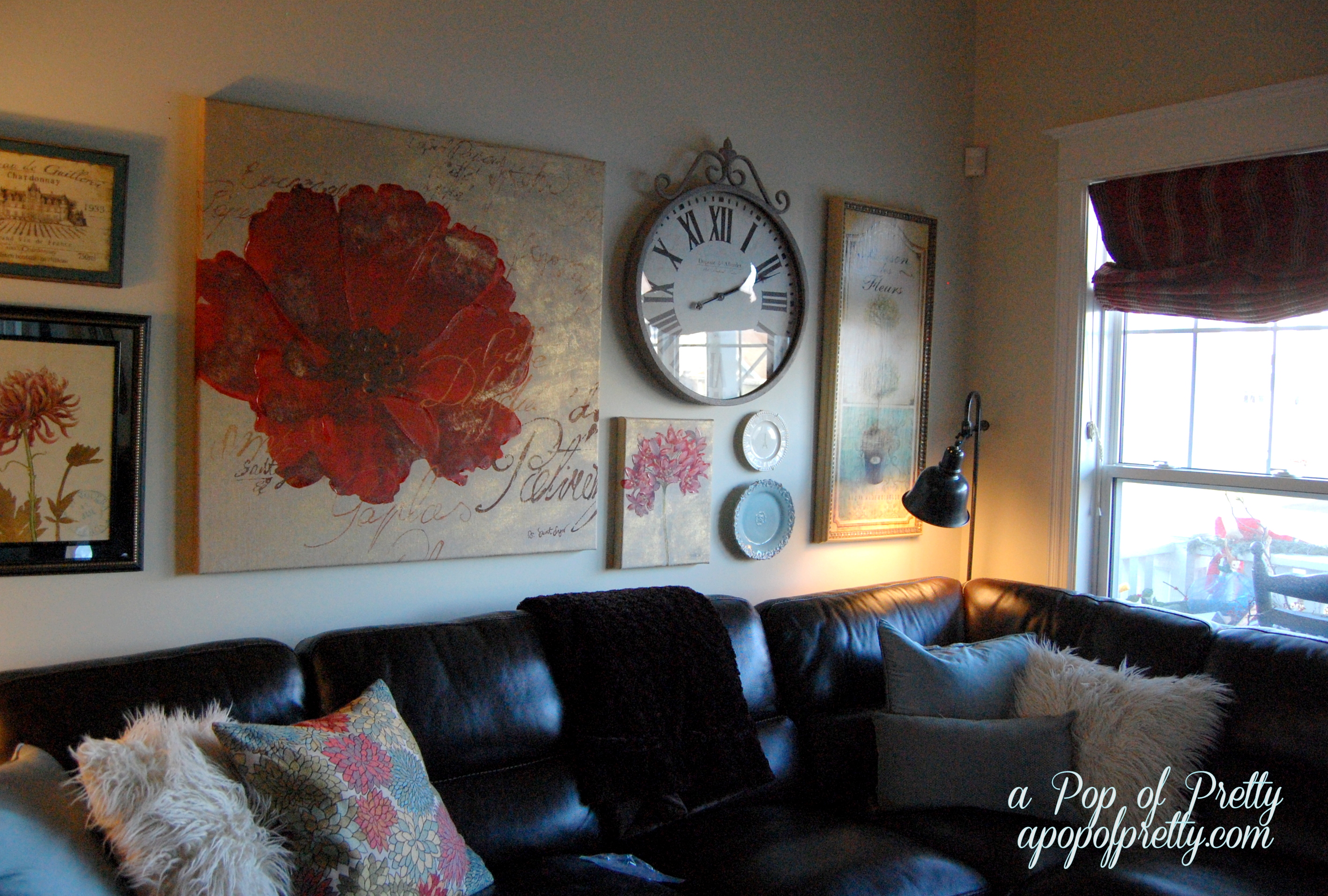 Since it has enough seating for all 5 of us, it meant we could get rid of the other seating in the room to free up more floor space for the kids to play. So, oddly, a sectional can actually free up space!
Not to mention, that chaise lounge thingy (is that what you call it?) on the corner is super comfortable! So we seem to use the room more often as as a family now too.  Here's a quick pic I took before the holidays when I was still trying to figure out that wall behind the sectional.  I'm still working on getting it 'right'! More photos soon! ===>
I have to admit, decorating with a sectional is indeed a little tricky! They're huge and awkward. It's like decorating around an elephant. So I went looking for some inspiration on Houzz, Pinterest and blogs.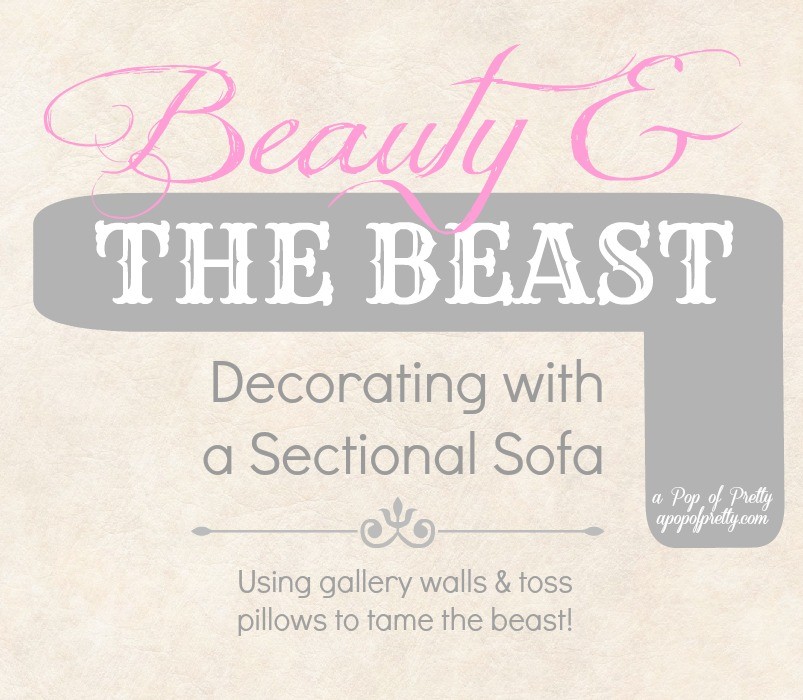 I found that all of the rooms with sectionals that I liked the best had two things in common: