Did you catch my post about our gold and white Christmas tree the other day?  I've also added some other gold and white Christmas decorating touches around the house. This year's Christmas decorating is a little more glam than usual!
Gold and White Christmas Decor: The Foyer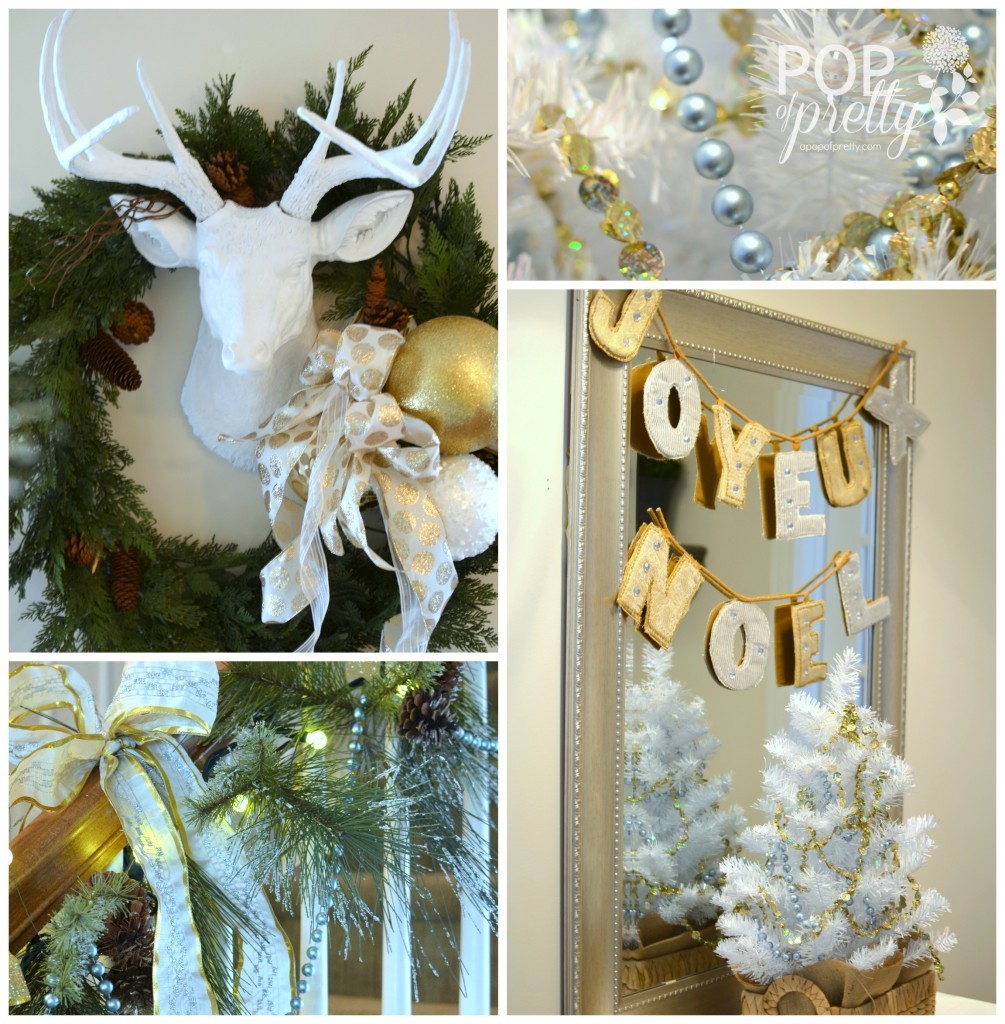 I hesitate to call this a Holiday House Tour like some of those you'll see on other decorating blogs this time of year. Have you seen some of those?  Wowsa, soooo beautiful, and so thorough! (If you follow me on Facebook, I've been sharing some of my faves over there.)
The thing is, photographing a holiday house tour requires a tidy home and well, mine, just isn't! (Yet?).   (You see my 2012 holiday house tour here and my 2011 holiday house tour here). Keepin' it real: there's still some random Christmas decorating bins and bags hanging out in the corners, along with the regular daily stuff that 3 kids leave behind. So to spare you from all that, I've just photographed some of the  little pops of Christmas you'll find around our home.
In the foyer, you'll find our new white deer head hanging in a big green wreath (more on styling this guy in another post!), with some gold polka dot ribbon.  The foyer table has a little white tree decked out in gold and light blue beaded garlands. READ MORE