This post was most recently updated on February 24th, 2020
In this article: You'll find some sweet modern cottage Valentines Day decor that will make your home a little more festive this February! Do you normally decorate for Valentines Day? If you are turned off by cheap party store decorations, you can still bring some Valentines Day spirit into your home. All it takes is a few pretty pops of pink or red!
Hello friends! Well, I realize that it's Wednesday so I'm a day late with this week's Tuesday Ten round up which is all about stylish Valentines Day decor ideas. If you've been following me on Instagram, you might have noticed in my stories that we got absolutely pummelled last Friday with the worst blizzard in over 100 years. The amount of snow on the ground here is so overwhelming that we've been in a State of Emergency for 6 days now, with no real end in sight.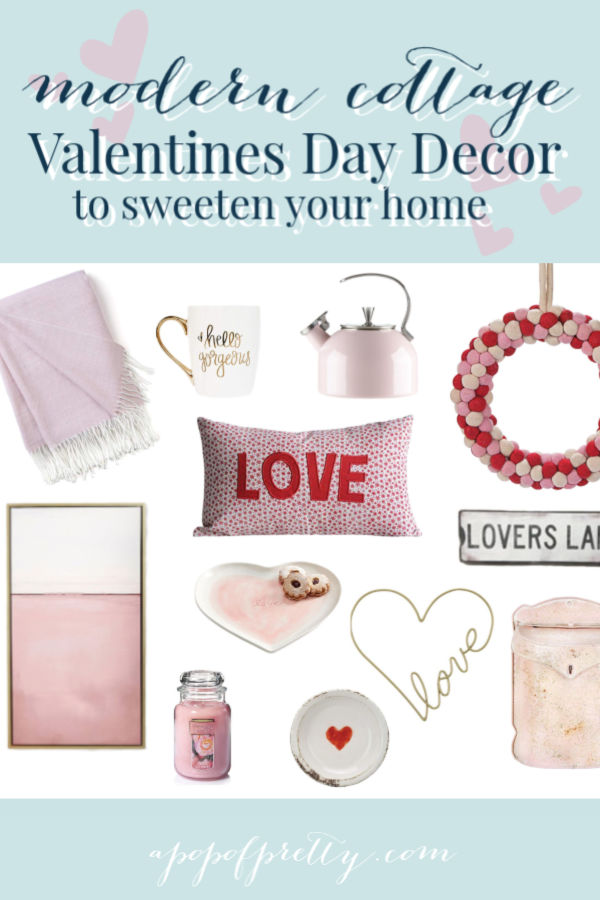 No surprise, then, I was delighted to be able to focus on something bright and fun for this week's round up! I don't know about you, but I love to add a little Valentines Day decor to the house in February. That's because the winter is so long around here. So, I take any opportunity I can to inject some celebratory spirit into our everyday routine.
Where to Find Stylish Valentines Day Decor
You don't need to fill your cart at the local party store to decorate for Valentine's Day. In fact, all you really need are a few pretty pops of pink or red! If you are looking for stylish Valentines day decor, most of your favourite online home decor stores are a great place to look.
So, I went on the hunt for cute Valentines Day decor with a modern cottage feel. And, I found SO many sweet things that I ended up with 12, rather than 10, on my short list. So, I guess this week's Tuesday Ten, is actually a Wednesday Twelve round up, lol. Well, so be it. It's been that kind of week, lol.
Disclosure: For your shopping convenience, this post contains affiliate shopping links. As an Amazon affiliate, and an affiliate for other popular brands, I may earn from shopping links I provide in blog posts like this.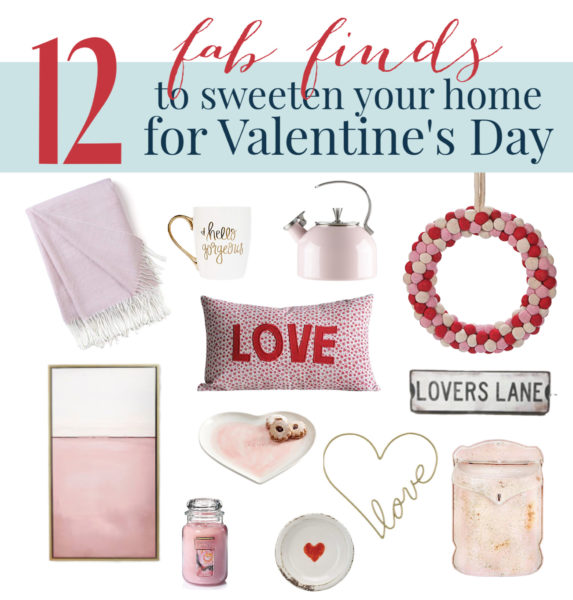 My Finds: Sources
Faux Cashmere Herringbone Toss Throw
Hope you find something you love in this round up of stylish Valentines Day decor! You'll find even more cute stuff in my A Pop of Pretty Amazon Storefront. Just click on the 'Pretty Valentines Day Finds' section.
Until next time,
K.
You Might Also Like