From the monthly archives: February 2012
Hello me little leprechauns!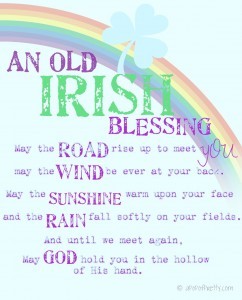 Do you celebrate St. Patrick's Day in your parts?  'Paddy's Day' (as we call it here) is HUGE where I come from.  Our history and culture is strongly connected to Ireland, so it's a pretty big deal here.
Newfoundland has been described, with little fear of contradiction, as the most Irish place in the world outside of Ireland. To this beautiful yet forbidding land…the Irish brought their surnames and place names, their Gaelic games and language, their folklore, music and religion."  Source
St. Patrick's Day is always celebrated on the nearest Monday to March 17 each year.  That means it's coming up in a couple of weeks.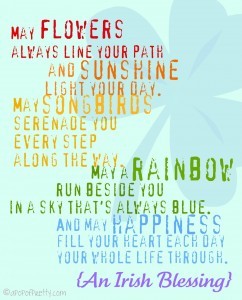 I wanted to add a little nod to St. Patrick's Day in our home.  So I decided to create some printables that I could frame.  I'll be putting them in white frames.
And guess what?  You can too!  I'm sharing them with you here completely FREE.  No catch! It's my little gift to you!
All you have to do is right-click on the really large images down below, and then save them to your computer.  Then you can print them out and do with them what you wish.
The first two printables are based on old Irish blessings.  I couldn't choose which one to use, so I made both. The sentiment in each is equally lovely!  I think they'd make great wall art any time of the year.
The third one is just fun

.
If you're a pinner, I'd love it if you'd share these with your followers!  The more the merrier!
Since this is my first experiment with creating printables, please don't hesitate to let me know if you have any trouble printing them.  I'll admit, I'm a little technologically-challenged

.
Until next time,
Kerri
Printable #1: May the Road Rise Up…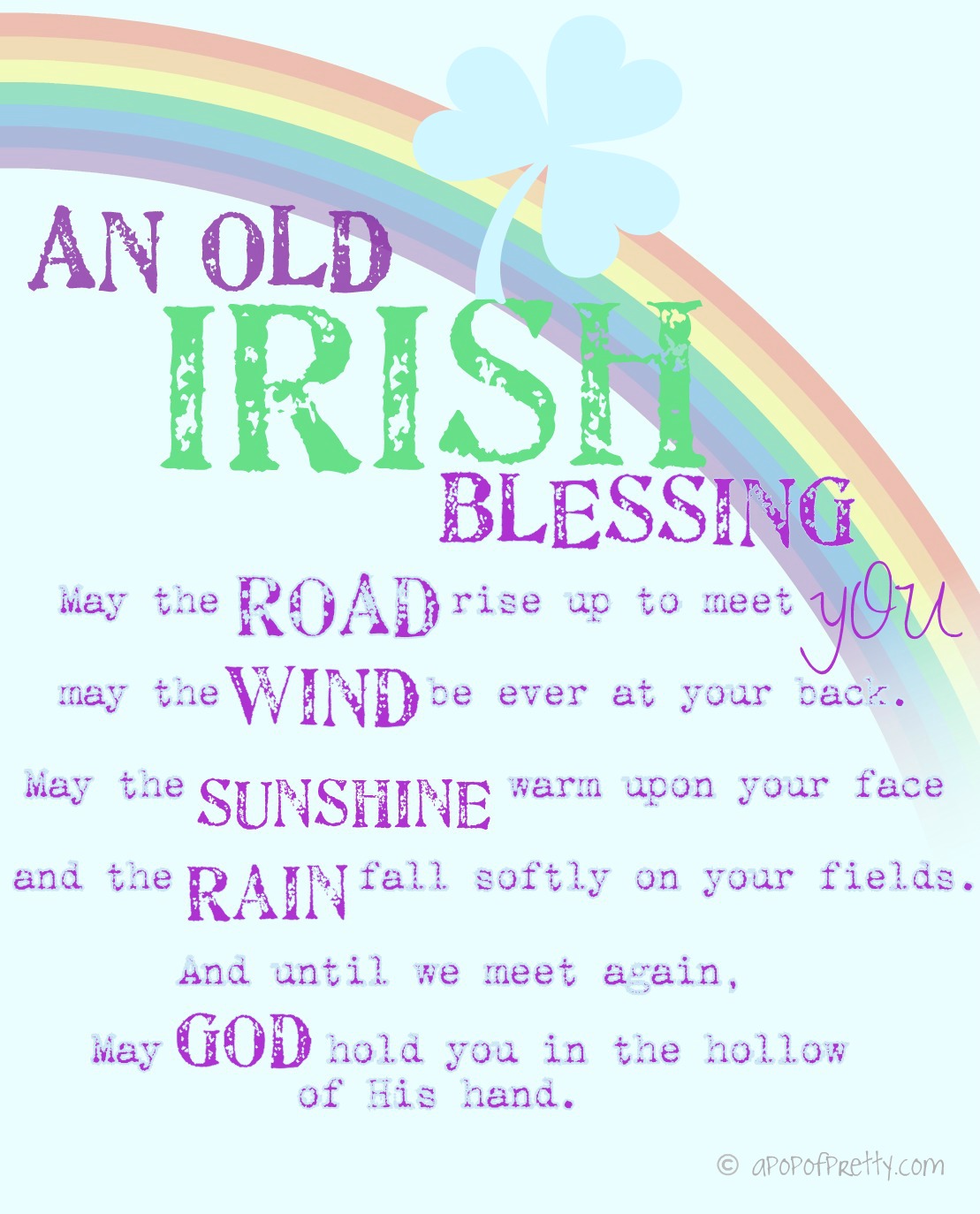 Printable #2: May Flowers Always Line Your Path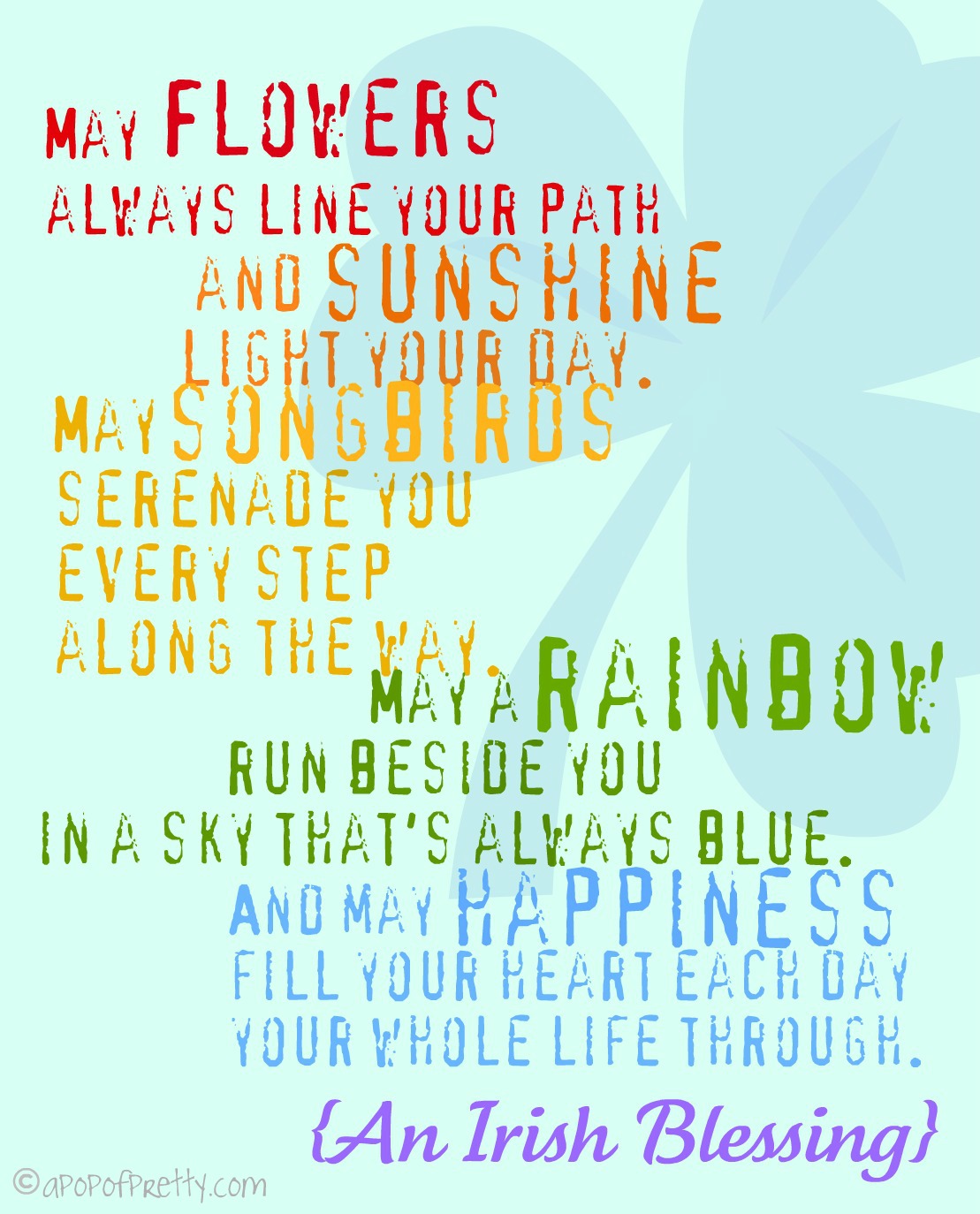 Printable #3: Kiss Me, I'm Irish {Today}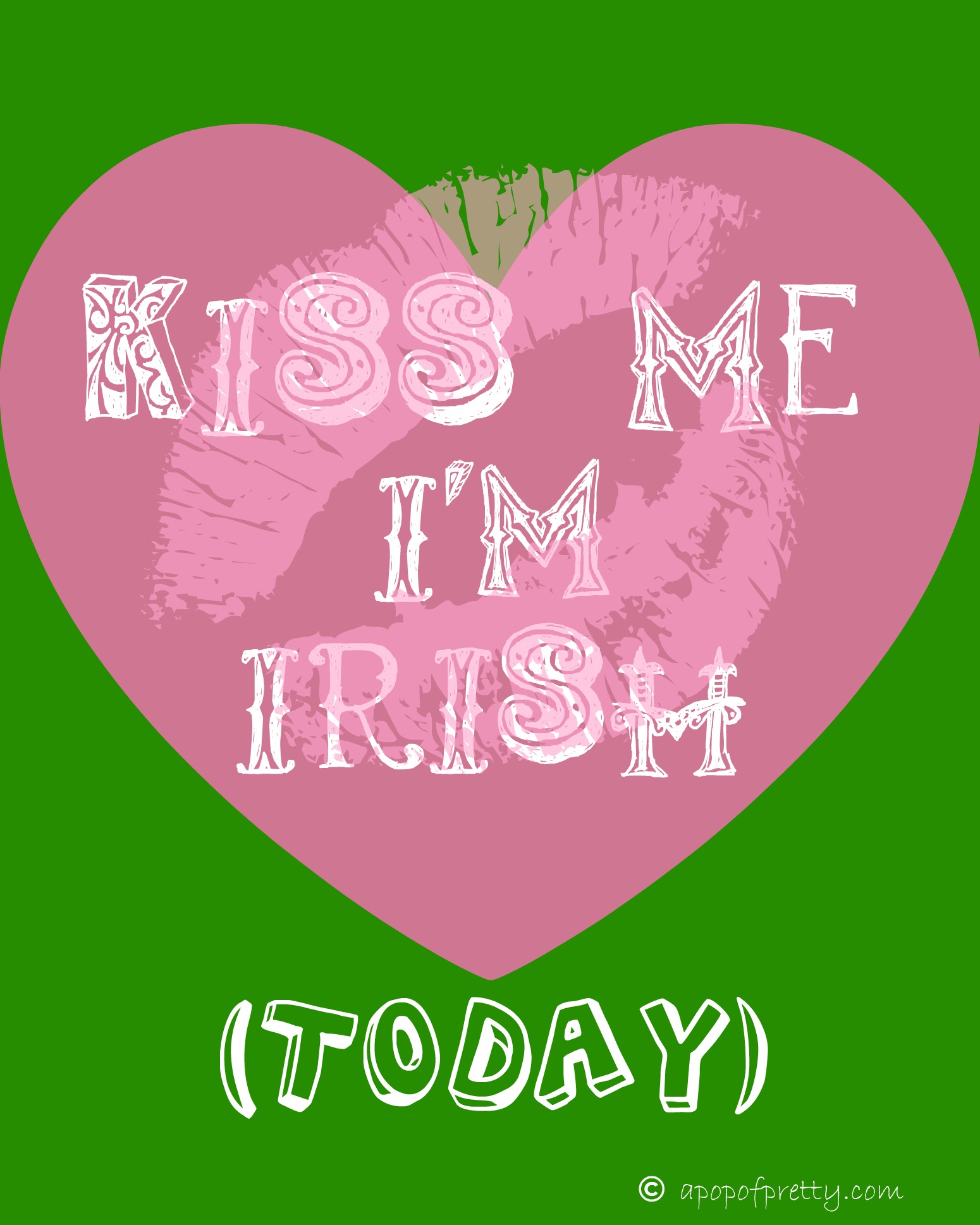 Pin It
Welcome to A Pop of Pretty, a Canadian home decorating blog that chronicles my love of home decor and pretty things.  I'm out to prove (mostly to myself!) that a pretty home is still possible amid the circus of 3 young kids, including twin toddlers. {More...}

Archives