This post was most recently updated on January 1st, 2020
Hello me little leprechauns!  Do you celebrate St. Patrick's Day in your parts?  'Paddy's Day' (as we call it here) is HUGE where I come from.  Our history and culture is strongly connected to Ireland, so it's a pretty big deal here.  I decided to create a St. Patricks's Day printable that I could frame and display this time of year.  But I found so many great Irish-related quotes that I couldn't pick. The first two printables are based on old Irish blessings.  (The sentiment in each is equally lovely in both!  I think they'd make great wall art any time of the year. ) The third one is just fun :-).
I'm sharing them with you here completely FREE.  No catch! It's my little gift to you!  All you have to do is right-click on the printables below, and then save them to your computer.  Then you can print them out and do with them what you wish.
Until next time,
Kerri
St. Patrick's Day Printable #1: May the Road Rise Up…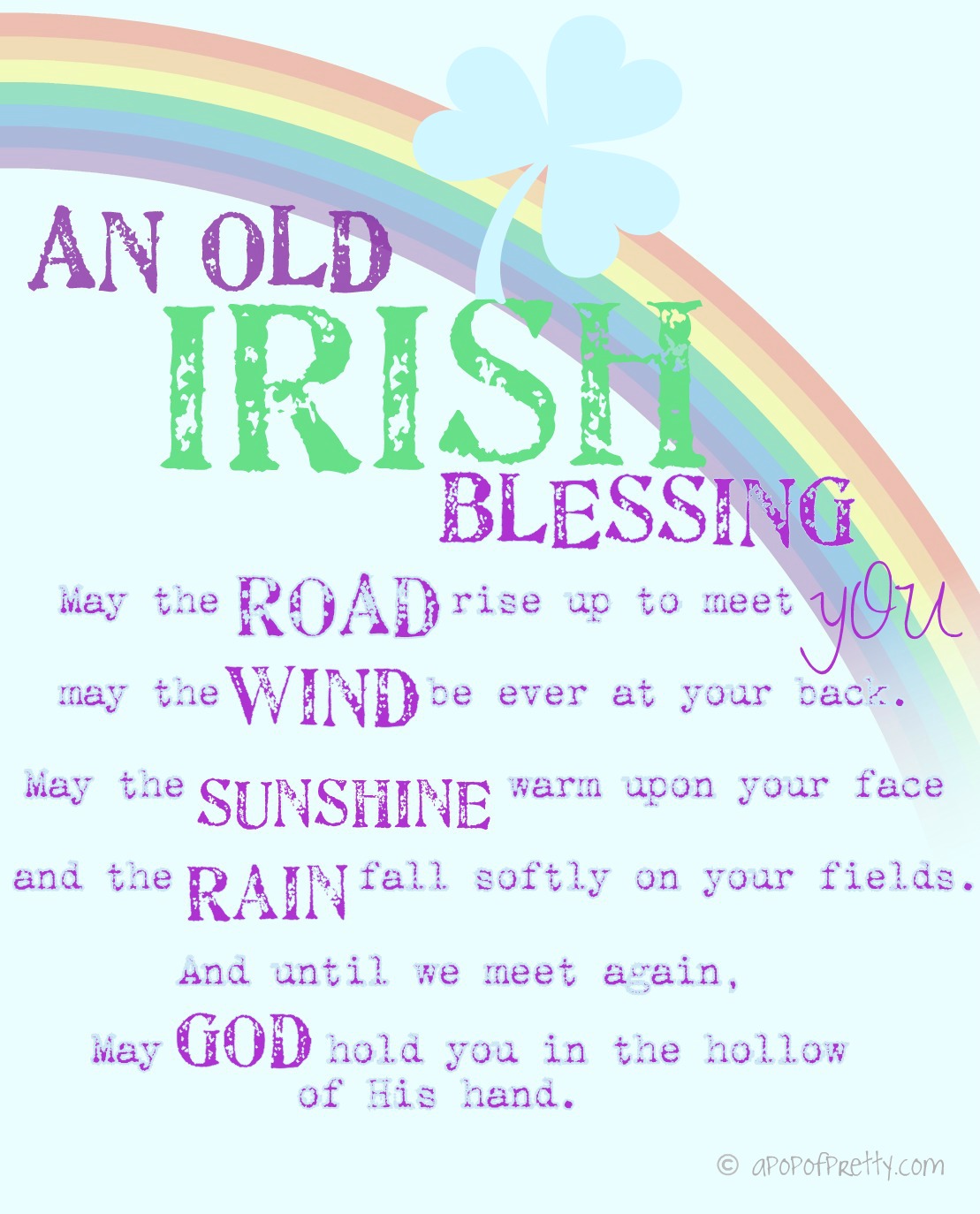 St. Patrick's Day Printable #2: May Flowers Always Line Your Path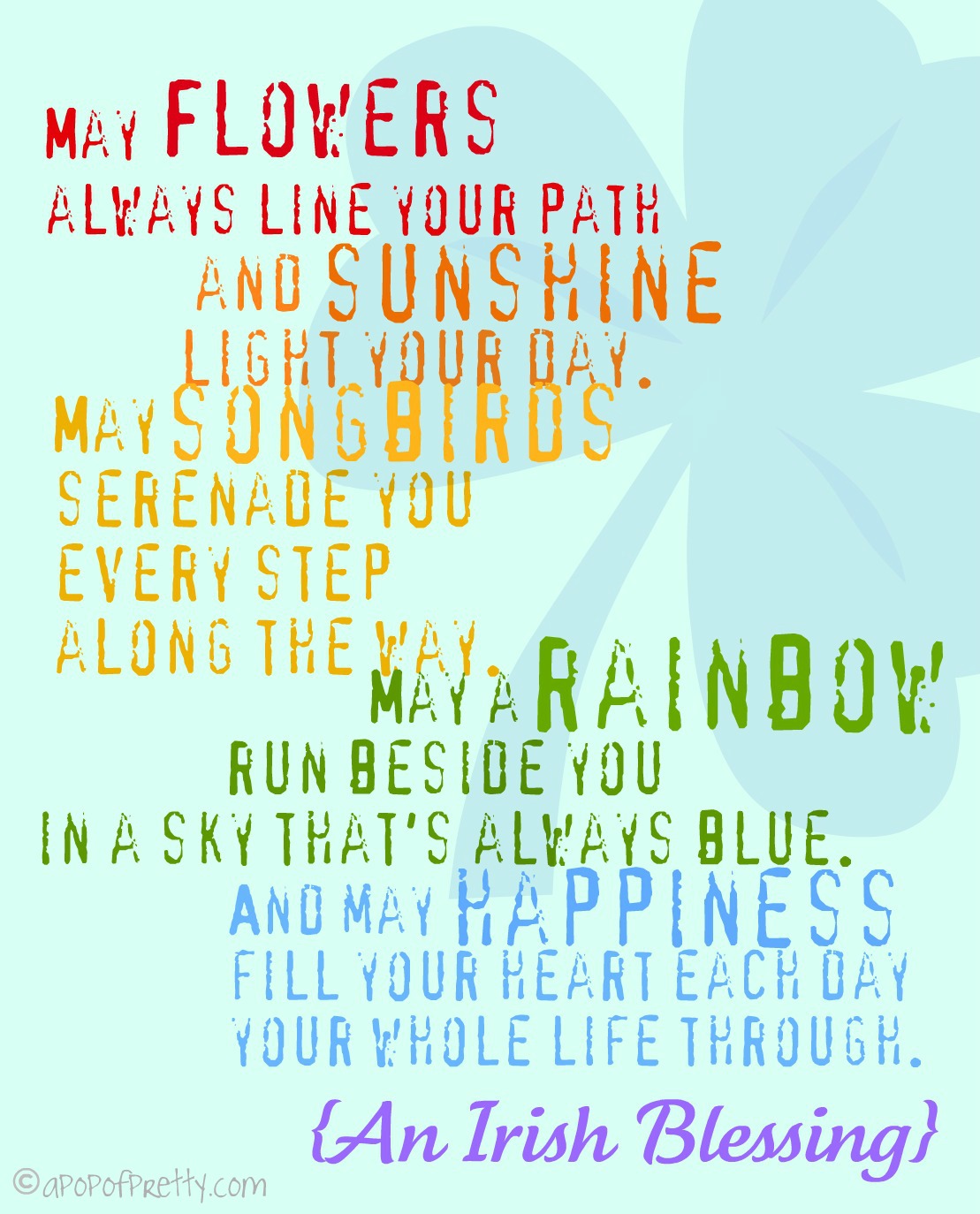 St. Patrick's Day Printable #3: Kiss Me, I'm Irish {Today}