This post was most recently updated on September 23rd, 2019
OK, so I don't have my "How to decorate a Christmas mantel" mini-tutorial ready to post yet as I promised the other day.  But look for it over the weekend as it's just about complete.
In the meantime, here's another little addition to my rustic, turquoise and red  Christmas decor.  I didn't need to add turquoise to this arrangement as this door in my kitchen is already soft shade of tiffany blue.  I love how the red pops.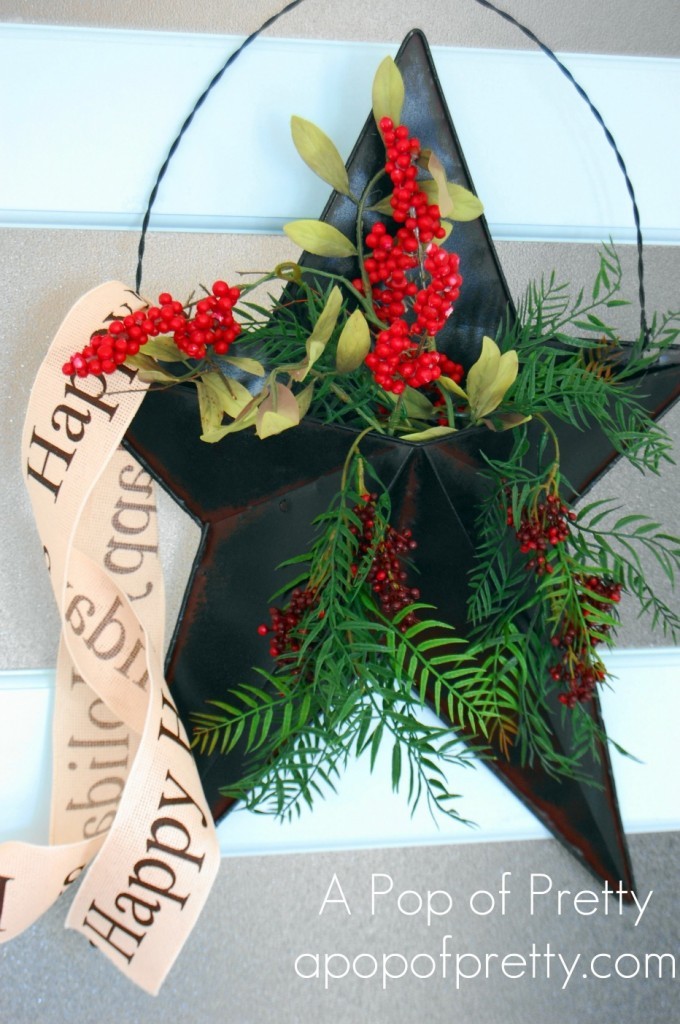 You might remember, this star was hanging on my front door a few weeks ago.  But I had to make room for my Christmas wreath, so it found a new home here.
In other news, we had a 'Snow Day' here yesterday.  All the schools were closed for the first snow storm of the season. As much as I dislike getting around in it, there's nothing like some white stuff to get me in the mood for Christmas!
Have a happy Friday, peeps.
Kerri