This post was most recently updated on September 22nd, 2019
I was gonna hold off on posting my Christmas mantel until early December, but then I figured, what the hey.  If I'm in the Christmas spirit, I might as well share it, right?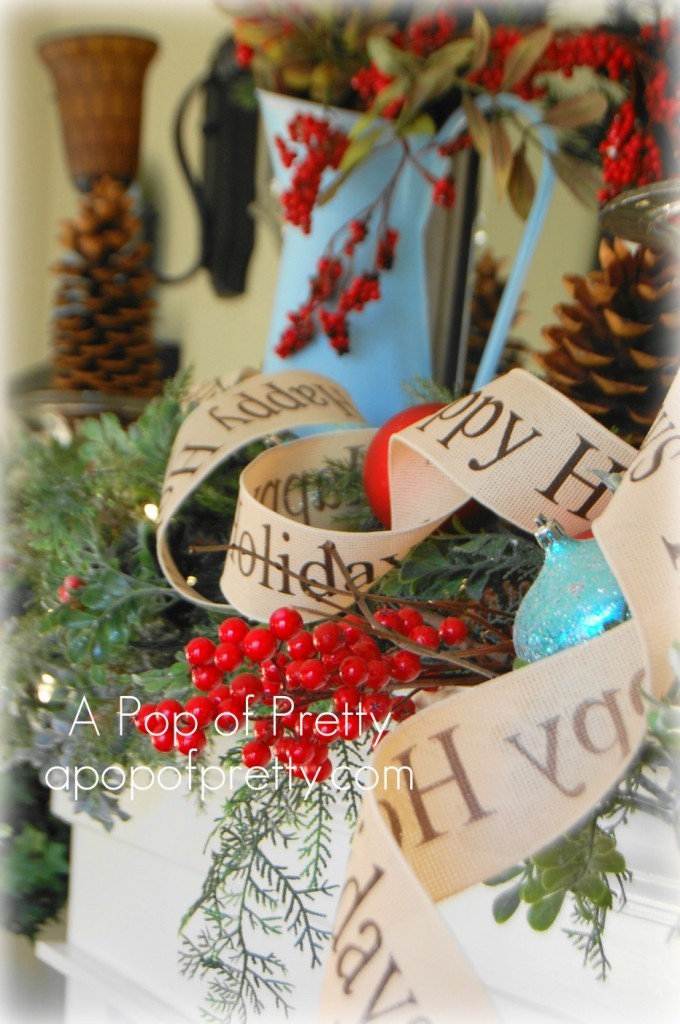 This year's Christmas mantel is a bit of a departure for me.  As I mentioned in my last few posts, I wanted a more rustic look this year.  I stuck with some of my turquoise decorations, but my sparkly things and silver reindeer stayed in the bin.  I must admit, it took a lot of self control for me, who is typically an over-decorator.  But I managed to stay to my plan, and I am really happy with the cottage-y look!
My main elements were greenery, giant pine cones in glass urns, red berries in a vintage tin jug, and a re-claimed wood mirror (a recent purchase).  I'm in a picture vs word kind of mood today, so you'll find lots of photos below!  But join me on Friday, when I plan to post a step-by-step tutorial on how to create a Christmas mantel, using this one as my illustration!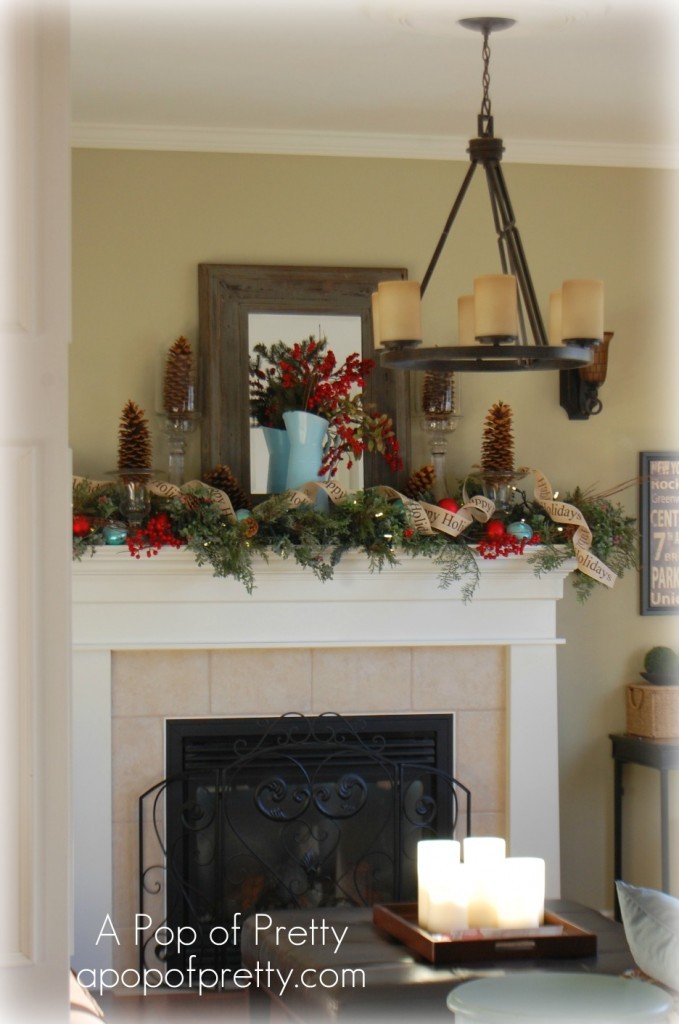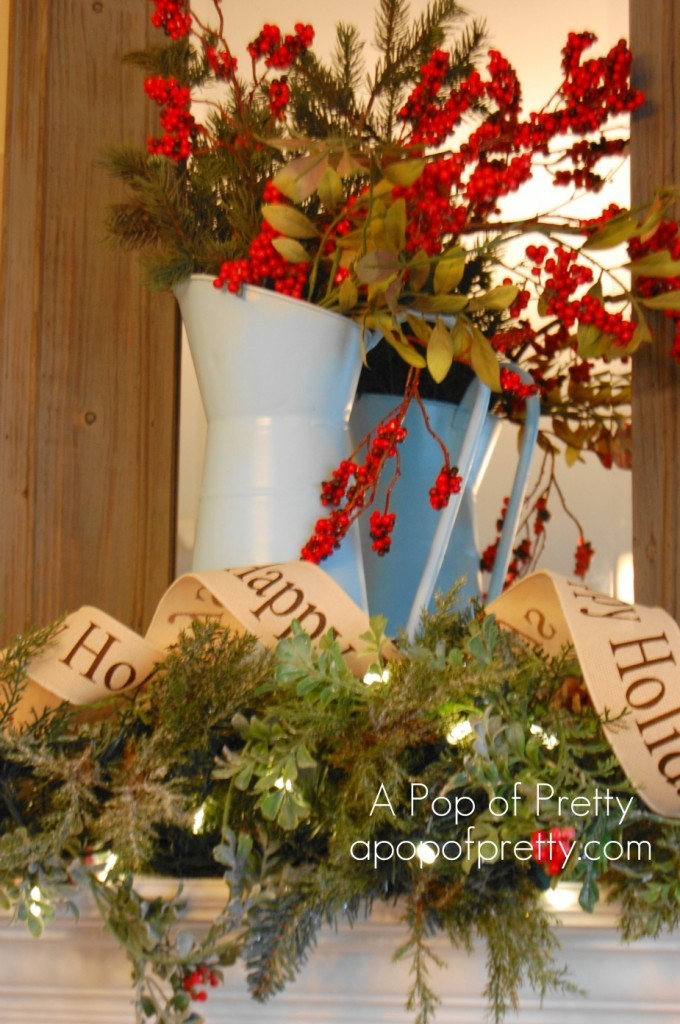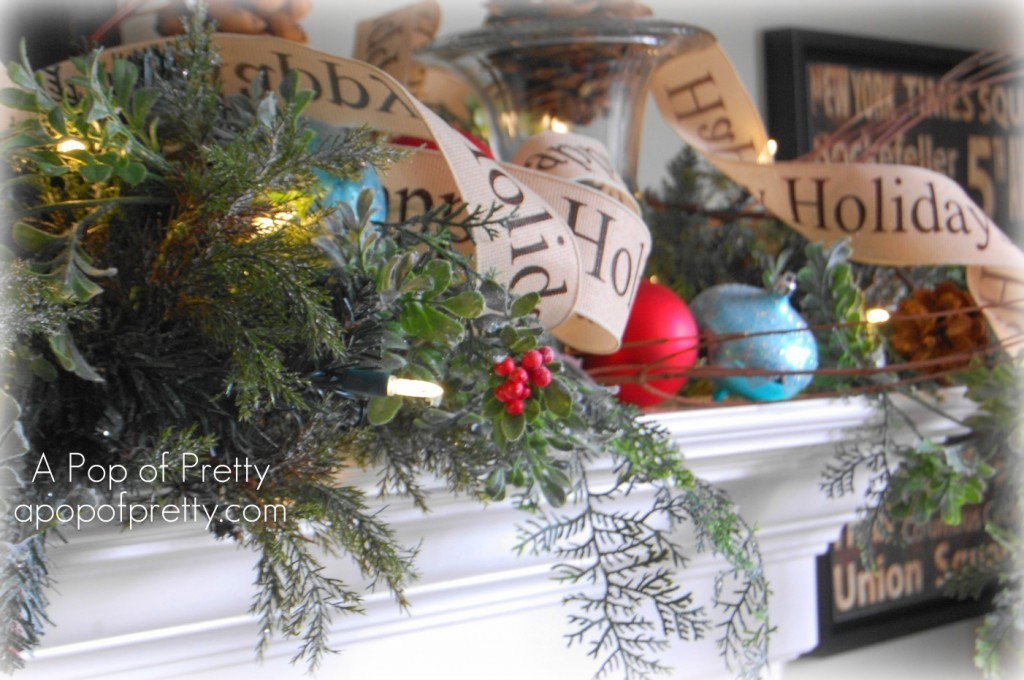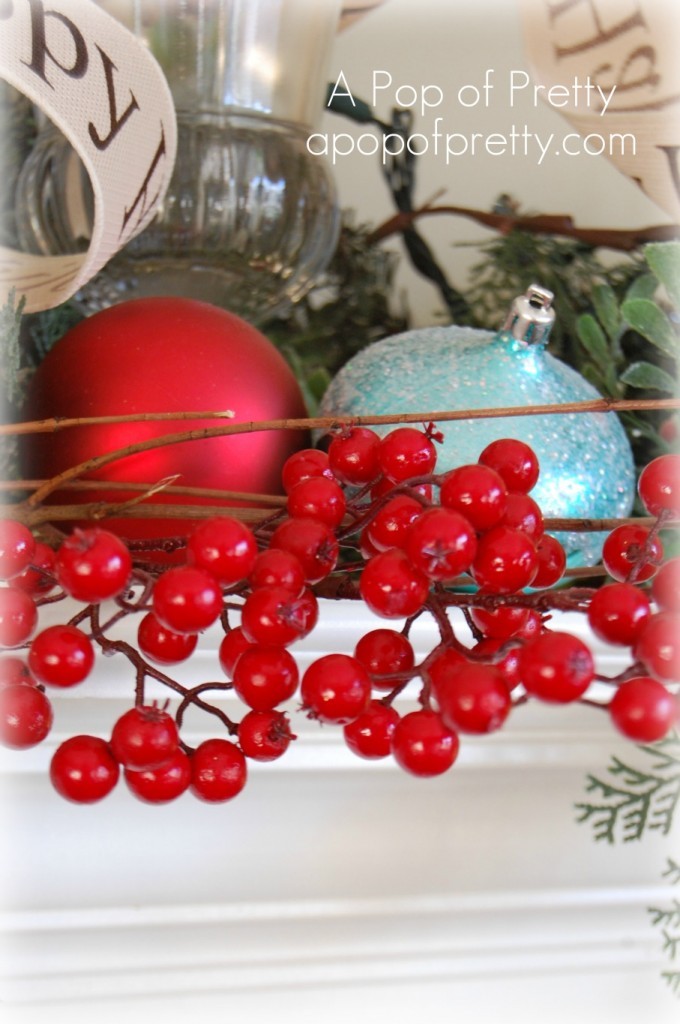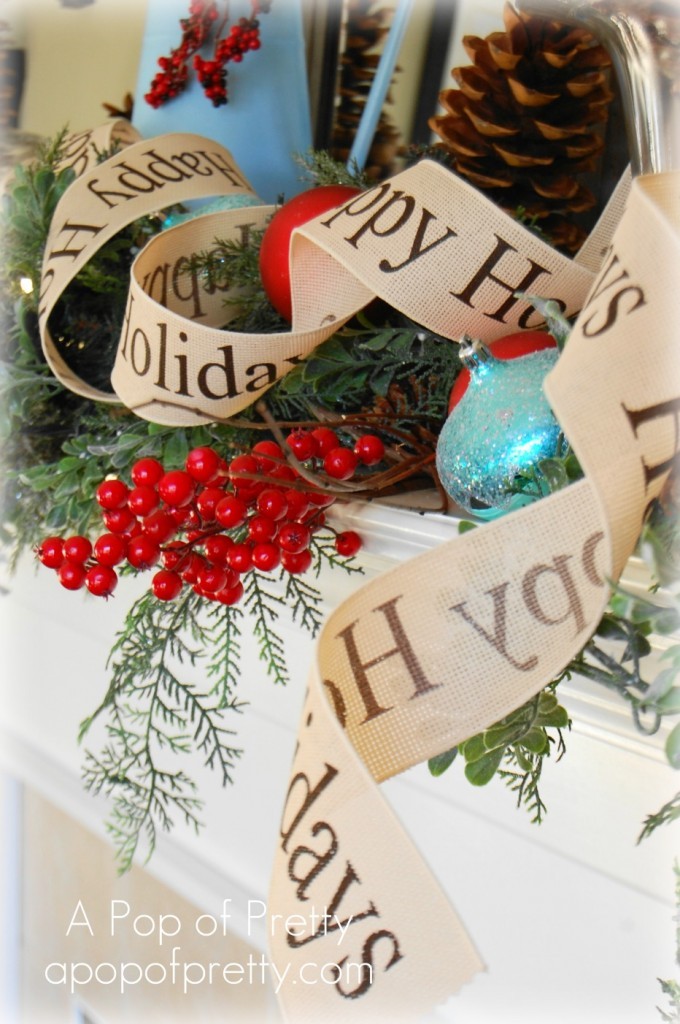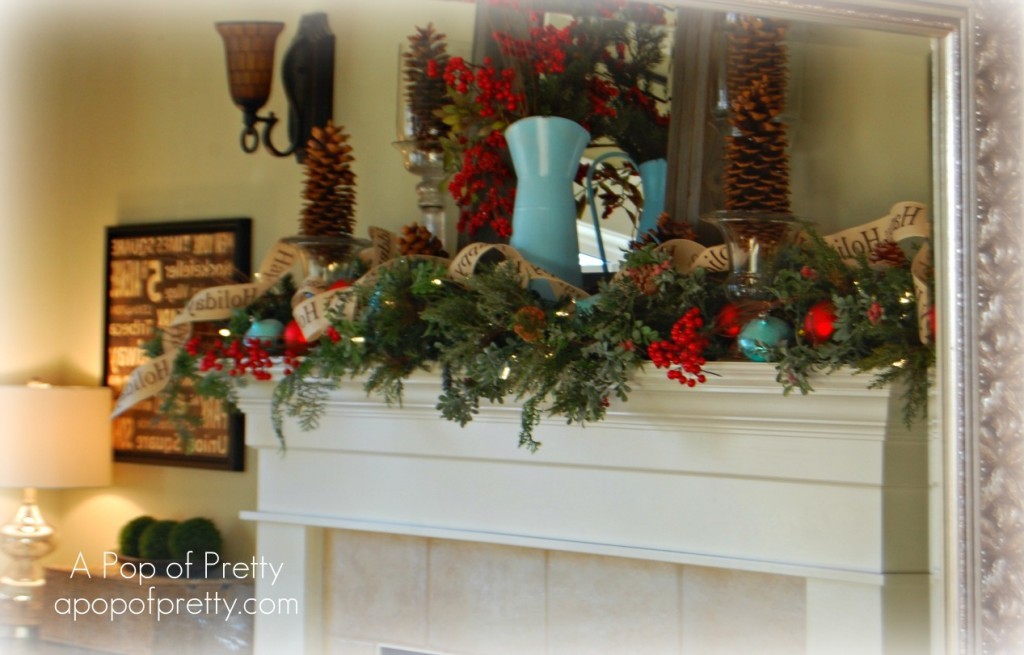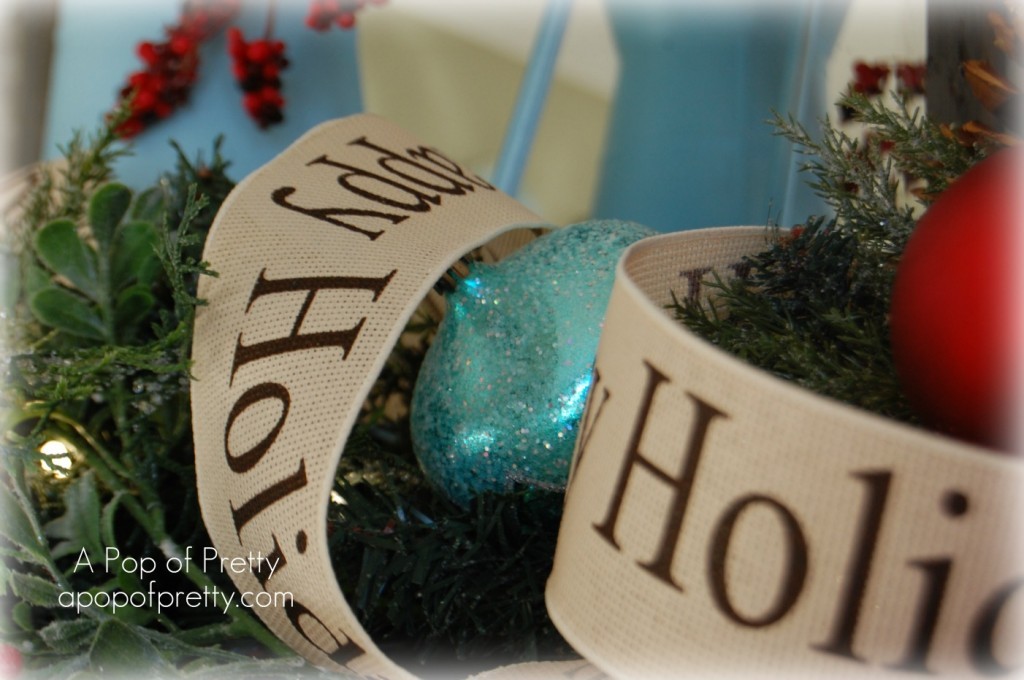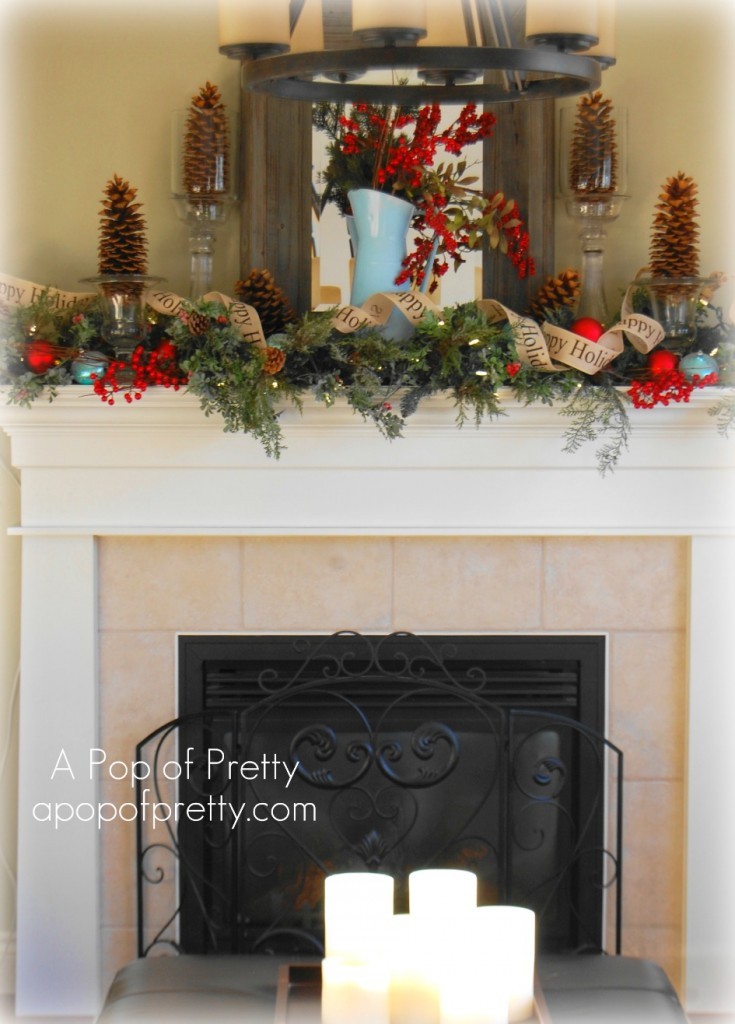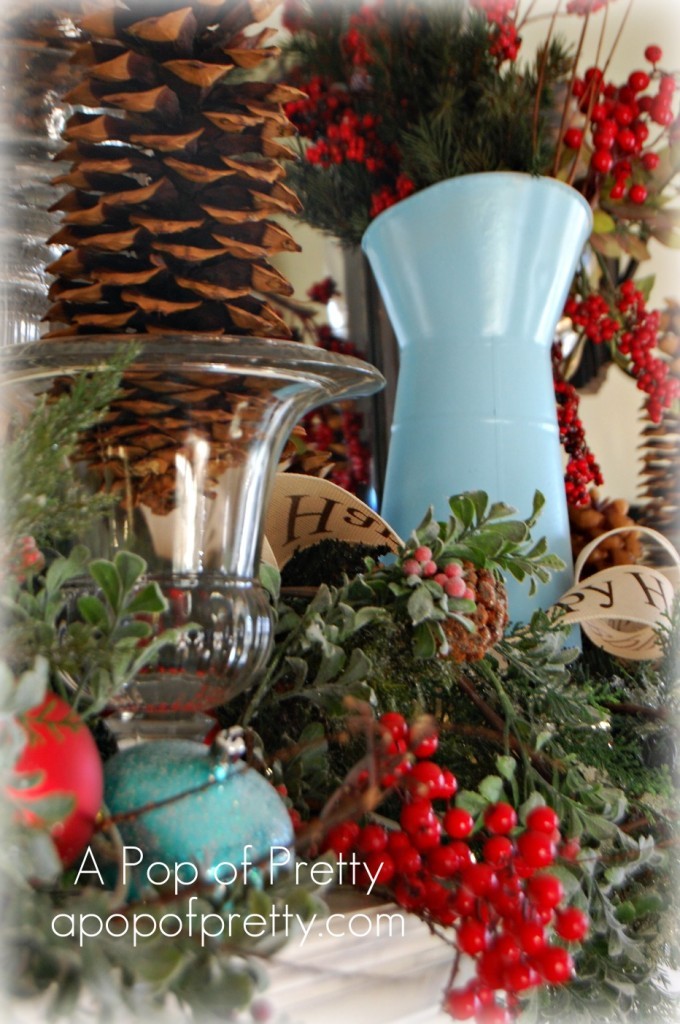 I'm linking this post to Rhoda's mantel party over at Southern Hospitality, at Beth's mantel party at Home Stories A2Z, and the mantel parties at Ten June and Funky Junk.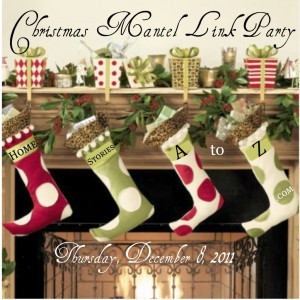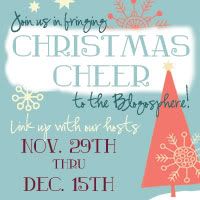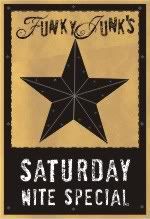 Until next time, happy Christmas decorating!
~ Kerri