This post was most recently updated on September 23rd, 2019
First day back to school around here, and I've got Fall on my brain! I thought I'd share a super-easy little tutorial today on how to make an authentic-looking potted maple seedling for your fall decor, just like this one.   I made two seedlings, one for each end of my mantel, but one would also look great on a kitchen island or console table; just about anywhere you have some height to work with.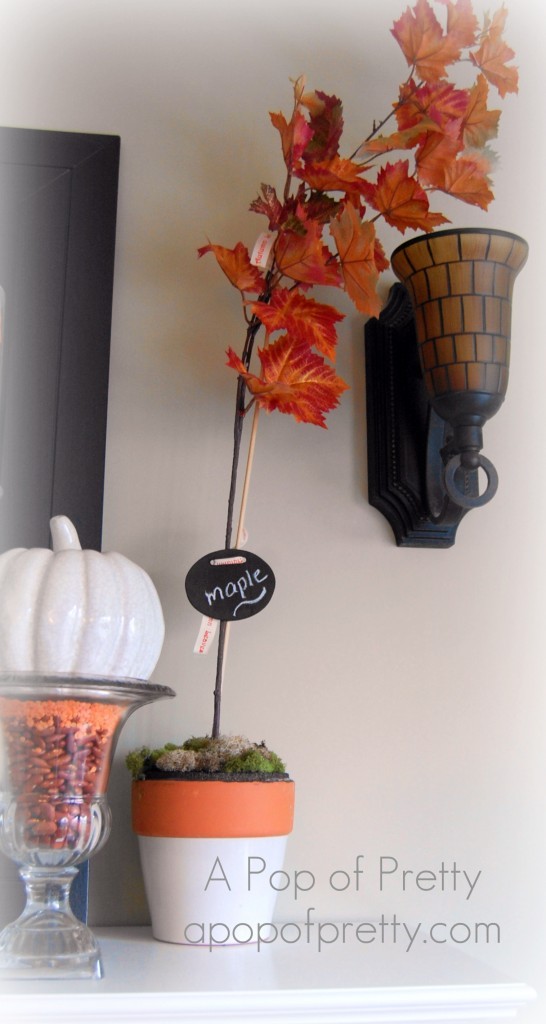 Supplies: Here's the supplies you'll need (for one seedling): a clay pot, a circular foam insert (same width as your pot), a faux maple sprig (from floral section of any craft store), a skinny wooden dowel (approx. same height as sprig), a bit of ribbon and or twine, brown craft paint.  Optional: moss, chalkboard tag. Total cost: about $10.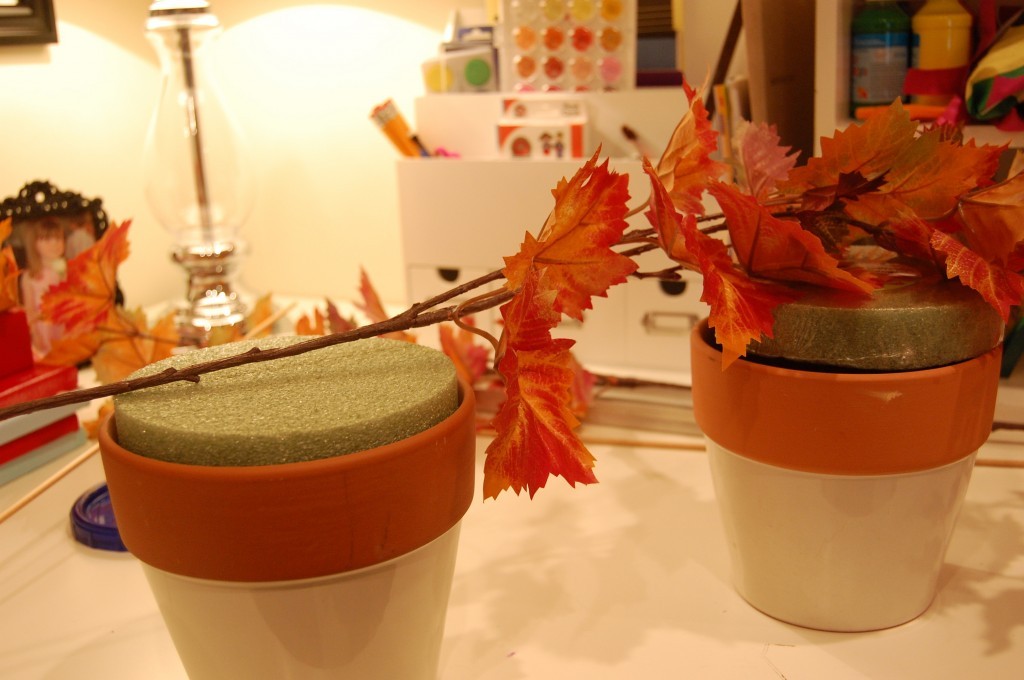 Step 1:  Fit your foam into your pot.  If it's too tight, just trim some of the foam.
Step 2:  Gently twist your maple sprig into the foam being sure not to make the hole too big (or you'll have a wobbly tree).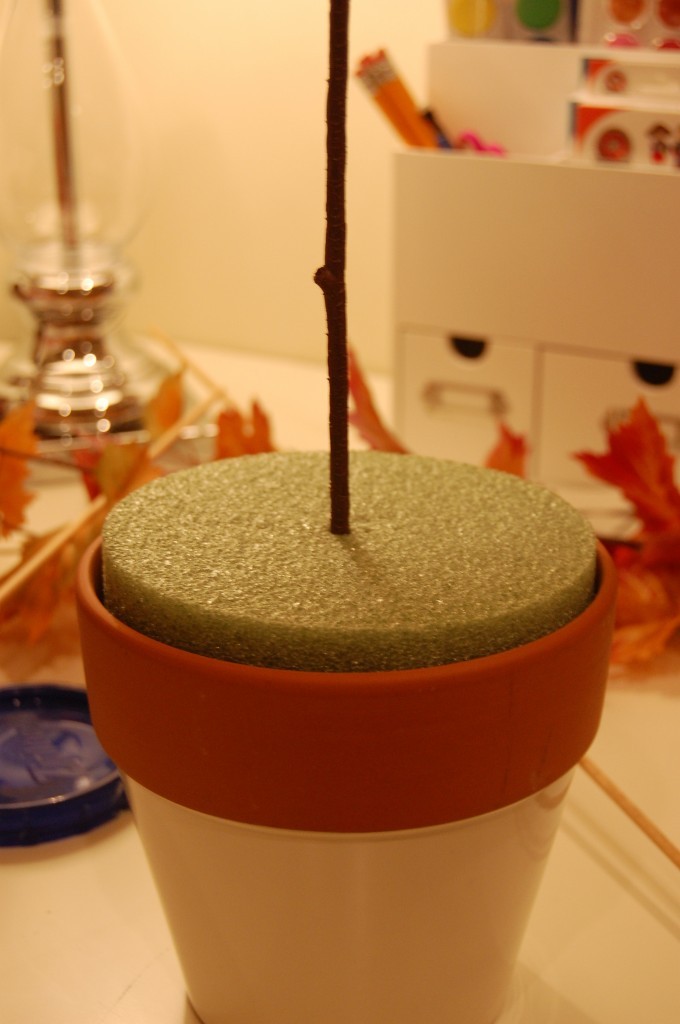 Step 3: Now gently twist your dowel into the foam, about a 1/4 an inch from the sprig.  You don't want it too close, or you'll end up with one large hole.
Step 4:  Tie the maple sprig and dowel together tightly with some pretty ribbon or twine, about half-way up, in order to give it some support.  You can also tie some near the top if you find it's a little bendy.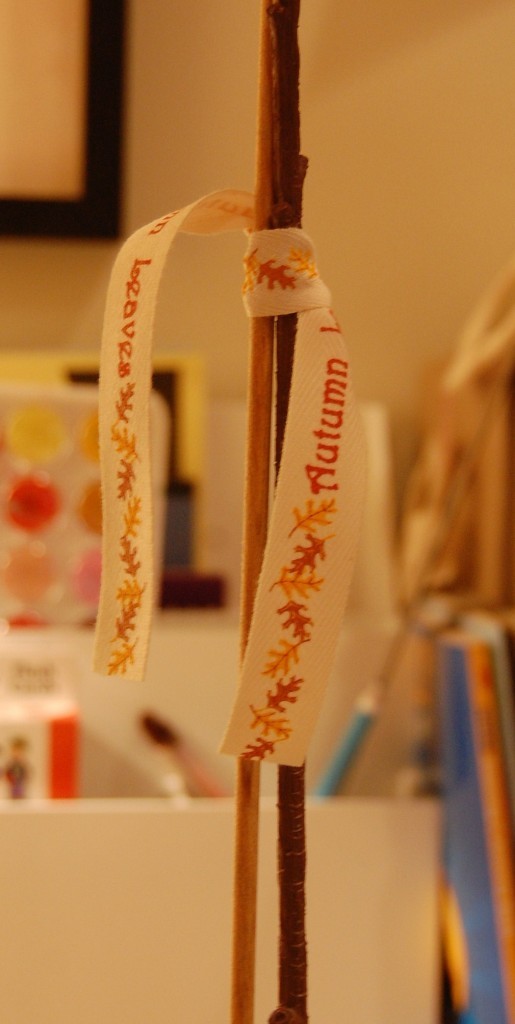 Step 5:  To hide the foam, and give it the look of soil, paint it with some brown craft paint. At this point, I also hot glued some moss on top of the foam to give it a more authentic look.
Step 6 (Optional):To give it the look of a nursery tree, you can also add a little descriptive tag.  I used chalkboard tags that I had on hand, and simply wrote 'maple' in white chalk.  But I also considered painting something directly on the pot, or painting the pots in chalkboard paint.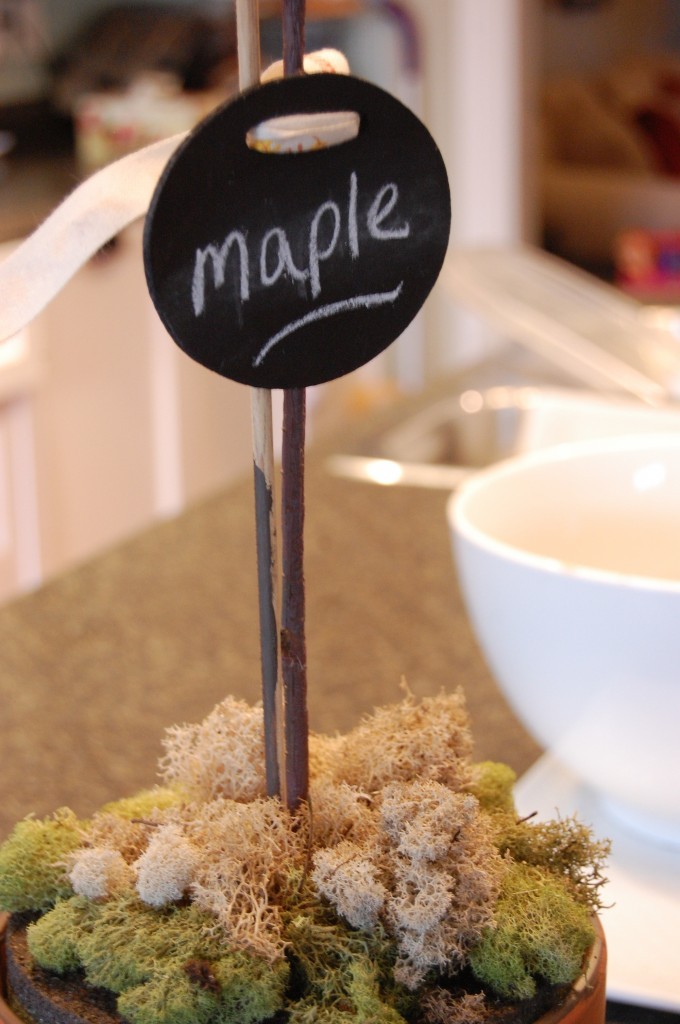 And, that's it!  Easy, right?
Here's the finished product!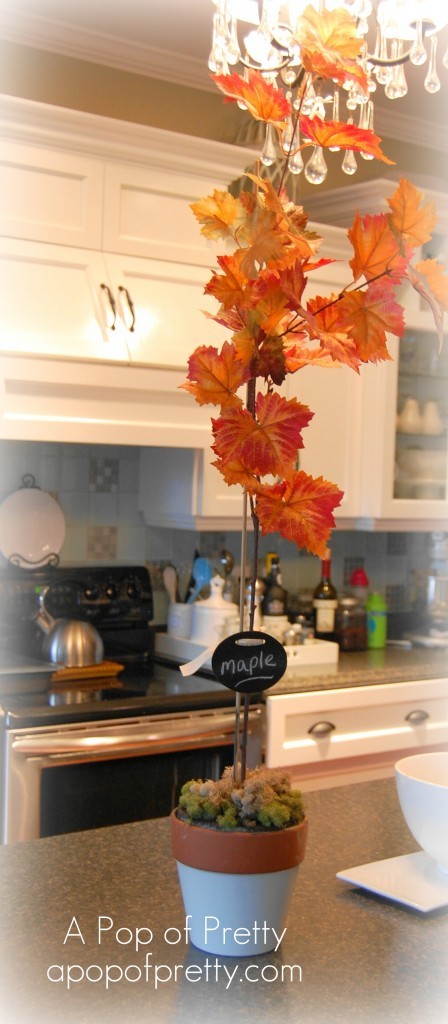 The pair that I made are on my 'Fall' mantel which I'll do a post about later in the week.
Until next time, happy fall crafting!
KL
P.S.  Hooray, this was selected as a 'Top 10″ project at the "CSI Project: Orange Challenge"!
P.P. S., I shared this tutorial at:  The Inspired Room's Fall Nesting Party
and
and