This post was most recently updated on September 23rd, 2019
In my last post, I said I wasn't decorating this week.  Does crafting count?!?  I've actually been working away on a gallery wall in my 6-year old daughter's room.
The Princess's bright pink and green room.
It's been slow-moving – a half an hour here, 15 minutes there – basically, any time I could steal while the babies napped and my daughter was at school.
Anyway, the wall in there above her bookcase had  been bugging me.  It just never turned out the way I had imagined it would. See the 'Before' photo below with the 'WISH' letters.
It was perfectly fine, but still, something just didn't 'feel' right about it.  If you're anything like me, you get that 'feeling' a lot.  Those feelings ALWAYS turn into projects, haha.
Before: OK, but generic and uninspiring.
I really wanted something above her bookshelf that was more unique, and which spoke to the kind of books she loves.  She is a real girly-girl – so probably no surprise that Pinkalicious, Alice the Fairy, and Priscilla Superstar are on her list of faves.
But we also love other books that have strong messages for girls – for example, I'm Gonna Like Me by Jamie Lee Curtis, or Makeup Mess by Robert Munsch, or A Girl and Her Gator.  These books tell girls that being yourself is perfectly OK: without makeup, wearing flowers and plaid, or even with a gator in your hair!
From A Girl and Her Gator

It doesn't show well in the pic above-right, but her room actually has a quote above her bed that reads "Always Be You." I chose this deliberately as a daily reminder that she is beautiful just as she is.  We all know that life as a girl can be rough! I really wanted to expand on that sentiment on wall above her bookshelf too, but was stuck for ideas.
When I saw a recent post at The Lettered Cottage which featured an awesome gallery wall with the word READ, a light bulb went off! I was inspired.  What if I filled the wall above the bookshelf with pages and  confidence-inspiring quotes?
So I purchased some different sized canvases for my project, as well as wooden letters for the word READ. All together I spent about $20. For everything else, I 'shopped' the supplies that I already had in my craft room.  I pulled scrapbooking paper (specifically, an American Girl stack that I purchased at Michael's last year while in Florida – sorry Canadian friends, it's not carried here), some Mod Podge glue (the sparkly one), acrylic paints, and random ribbons and adornments.
For the artwork itself, I flipped through my daughter's favorite books and found inspiring quotes, then re-created them on my desktop software using fun and whimsical fonts that I downloaded for free. In addition to the quotes, I also needed fun, bold illustrations.
What better than book covers?  I LOVED the covers of Pinkalicious and Priscilla Superstar  – and they matched her room!  So I pulled off their outer-paper flaps (they were hard cover books) to use as art.  I know that some people might not like to 'destroy' hard covered books like that, but in my house, these flaps are nothing but a nuisance anyway.  They always end up being torn, wrinkled, or generally left around the house (sans book) for me to pick up and return to the matching book.  So for me, this was the perfect use for these covers.  (Oh, and did I mention free? Gotta love it.)
Planning out the project.  And, yes, I am a messy crafter.
Sparkly Modge Podge + Book Cover = Beautiful Art!
Painted and distressed letters.
Once I had my first few pieces completed, as well as my READ letters, I mounted them to the wall.  This helped me to better determine the sizes and orientation (landscape or portrait) that I would need for the others.
My starting point.
I kept going, and created another few key pieces to add to the wall. Each piece was hand-crafted by me, using pretty simple materials – canvas, scrapbooking paper, Mod Podge, and quotes I re-created from book and then printed on photo paper.
For a bit of texture and glam, this piece uses mirrored self-adhesive scrapbooking letters.
I personally LOVE this paper from the American Girl line.  So inspiring!
No reading wall for a princess would be complete without a "Once Upon a Time"!
I intentionally did each letter a little differently for character.
A quote from I Like Me, by Karen Beaumont. Re-created by me.
A quote from Jamie Lee Curtis's book, I'm Gonna Like Me.  Re-created by me.
You can really see the sparkly effect of the Sparkle Mod Podge here.
Book cover art.
And, tada, here is the finished wall!
This project was so much fun that I could have kept on going until the entire wall was filled.  It was an exercise in restraint!
I really love it.  And best of all, my daughter loves it too!  Her only complaint was that I didn't get her to help me.  Perhaps that should be my next project: to learn how to stop being such a perfectionist!
Here's a little side-by-side:
Updated April 2011: I'm linking this project to The Inspired Room's Gallery Wall Party!
Other linky parties I've shared with (in January 2011)…
Tatertots and Jello, Weekend Wrap up Party
and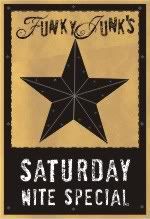 Happy decorating,