This post was most recently updated on September 23rd, 2019
If I was a smart blogger, I could have entitled this post: My Front Door: The Big Reveal.  But if you saw my post last week about how I painted my front door in an hour, then you've already seen how my blue front door turned out!  Sheesh, I really have to get better at building the suspense around here, lol.  Well, what I didn't share in that post was a good ol' Before & After.  I also didn't tell you how I felt about the change.
Two totally different looks, huh?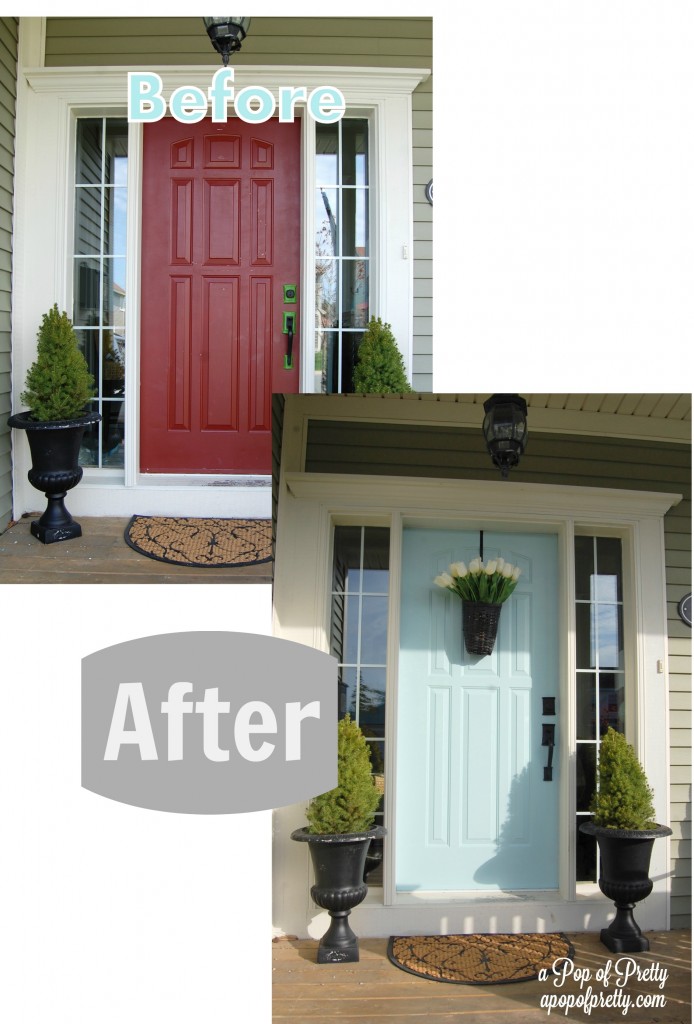 I'm still really fond of the red door with my siding color (Cypress), but I had gotten oh-so-bored with it.  After 4 years, it was time for a change!  That said, the blue/turquoise color – Martha Stewart Artesian Well – took a day or two to grow on me.  I immediately liked it with the green siding, but wasn't sure if I loved it. I think that's because it was such a big change from before.  This color is light and airy, whereas the red door had a more substantial and traditional presence.  I hesitated to paint my other exterior doors until I was certain. But now I am really digging the change!
I even found some striped cushions for my rockers that incorporated both green and blue, which helped validate my color choice a little!  Maybe I wasn't off my rocker – excuse the pun – to pair a turquoise(ish) door with green siding, after all ;-).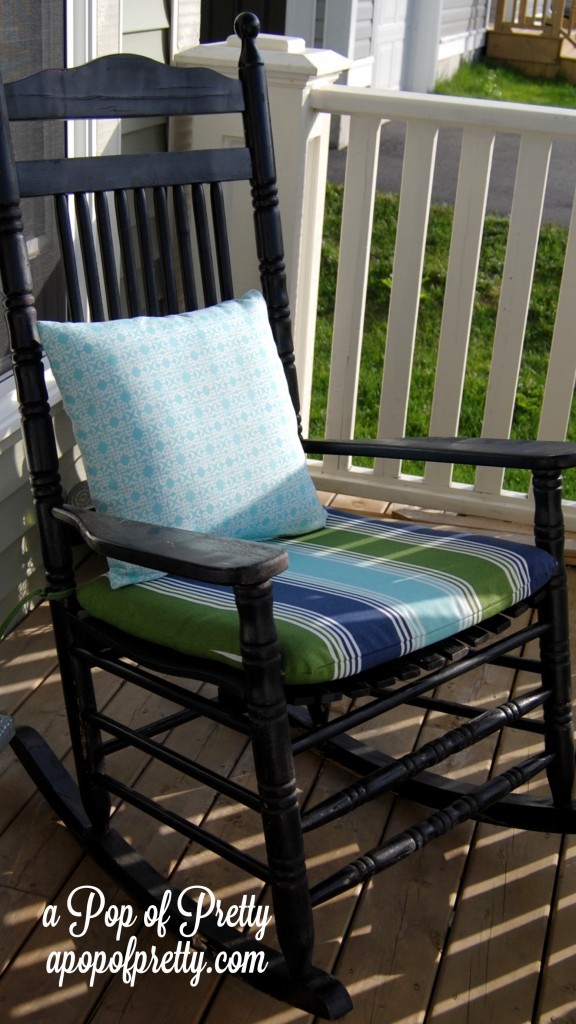 The one thing I wasn't counting on was how many doors I'd actually have to re-do! Besides the front door, there's actually 5 more that need to be re-painted.  Seriously, how DO I get myself into these things?!?  I started with the shed door, as I can see it from my living room window.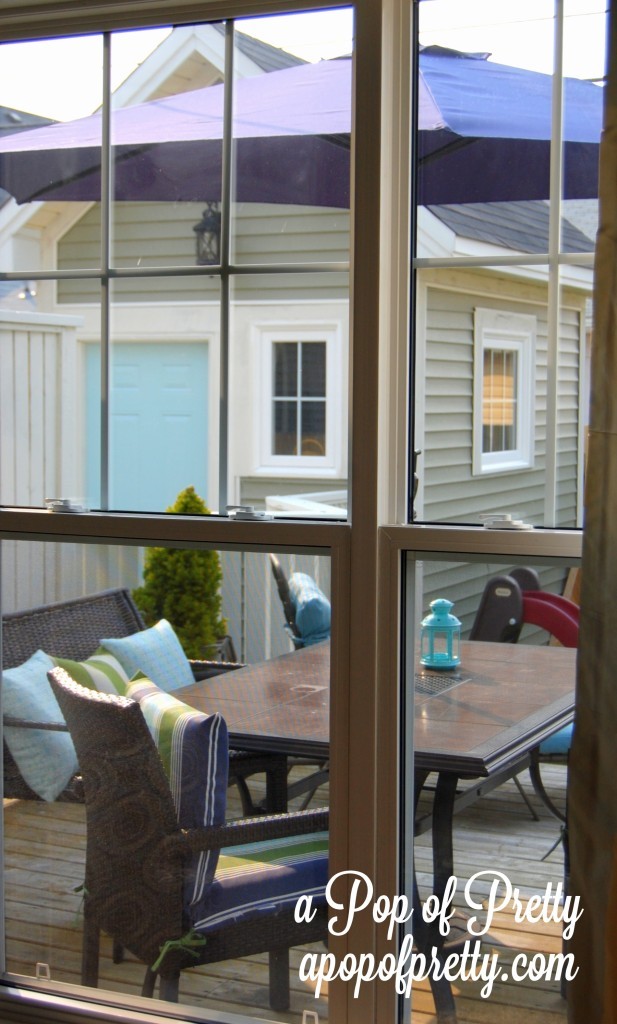 Now, onto #3!
Have a happy day.
Until next time,
P.S.S. I'm sharing this at