This post was most recently updated on January 18th, 2022
Awhile back, I posted some photos of our IKEA cottage furniture that included this lovely nautical art.  A bunch of you wanted to know where to get your hands on it! So, today, I am sharing the source.  It makes such a big impact for such little investment, and is perfect for decorating a lake house or coastal home.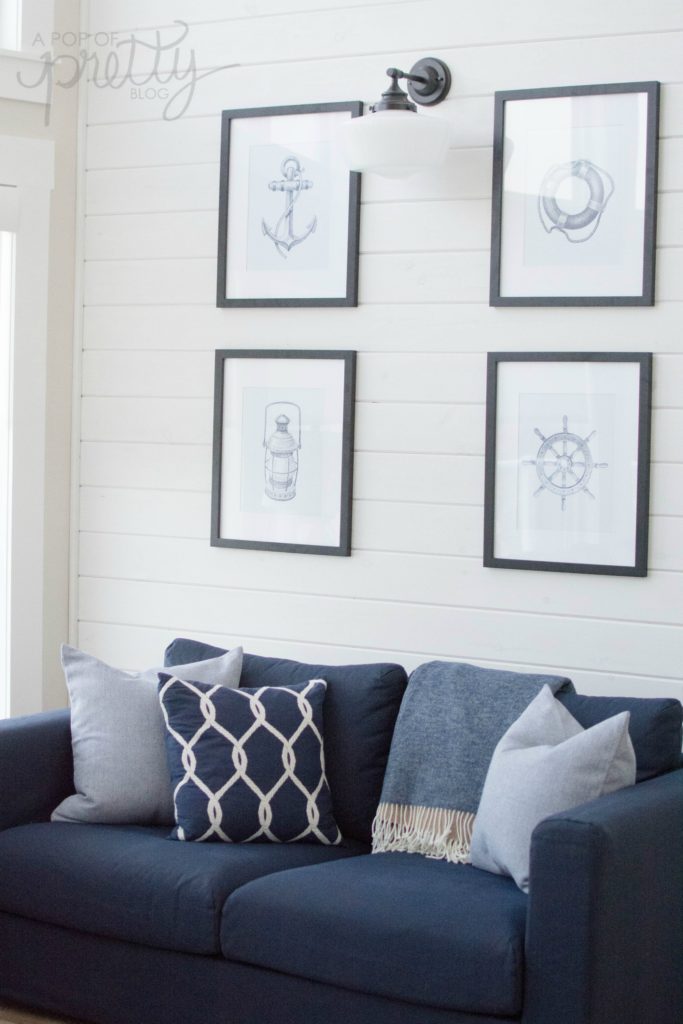 When decorating our cottage, I knew I wanted it to feel nautical-inspired. It's on a lake, but more so, I wanted to honour our Newfoundland heritage.  Newfoundland is an island in the North Atlantic whose history is steeped in the ocean and fishery. This art really spoke to my ocean-loving heart.
The other thing that struck me about these particular nautical art prints is how modern they feel.  Some nautical or coastal art is a little too kitschy and theme-y for my liking. But these prints were so simple. I framed them in black and white to keep the look feeling clean and modern.  I love how they look against the backdrop of white shiplap in our cottage living room.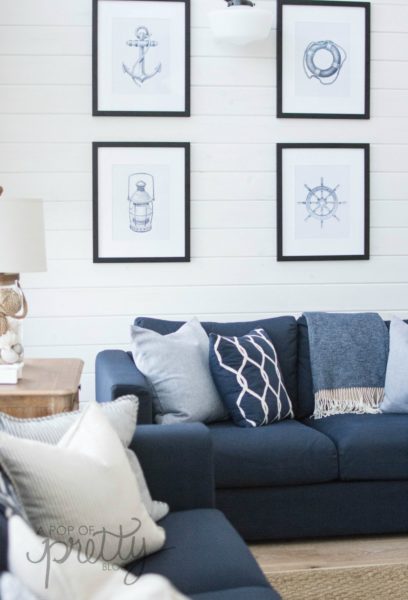 These nautical art prints were actually digital downloads.  I found them on Etsy, one of my go-to sources for wall art.  Personally, I love supporting artists and small businesses.  But, mostly, I shop on Etsy because I can always seem to find exactly what I'm looking for there, no matter how specific.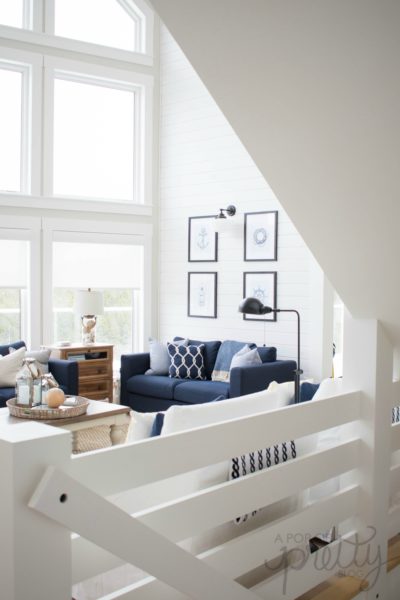 You can find these nautical art prints (and other cute ones) at this Etsy shop. (*affiliate link) Because they are digital, they are a great price, and you don't have to pay for shipping.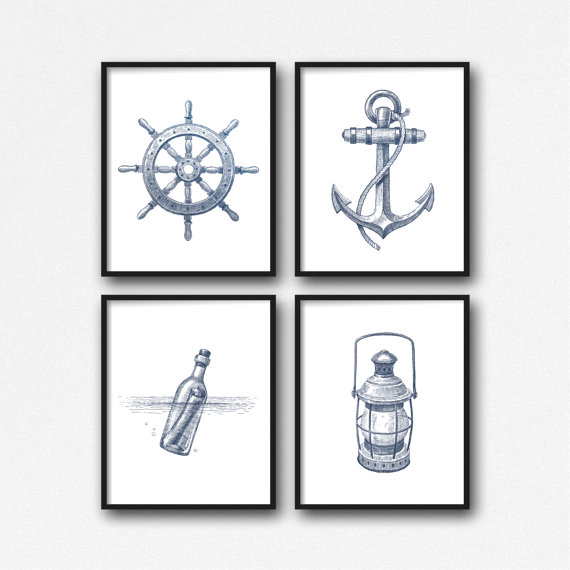 All you do is download them, and then send them to your favourite print shop. Then you can frame them however you wish.
Until next time,
K.
(*An affiliate link simply means that if you purchase a product after linking from my blog, I may earn a small commission, but it does  not increase your price in any way. If you want to learn more about how affiliate links work, please visit our Terms & Conditions and Privacy Policy.)