This post was most recently updated on September 23rd, 2019
I showed you our red and turquoise Christmas tree in my Christmas house tour the other day. (To take that tour, here's the link: Our Holiday Open House)
But since I'm joining in on a few Christmas tree parties in Blogland today, I thought I'd give you a closer look!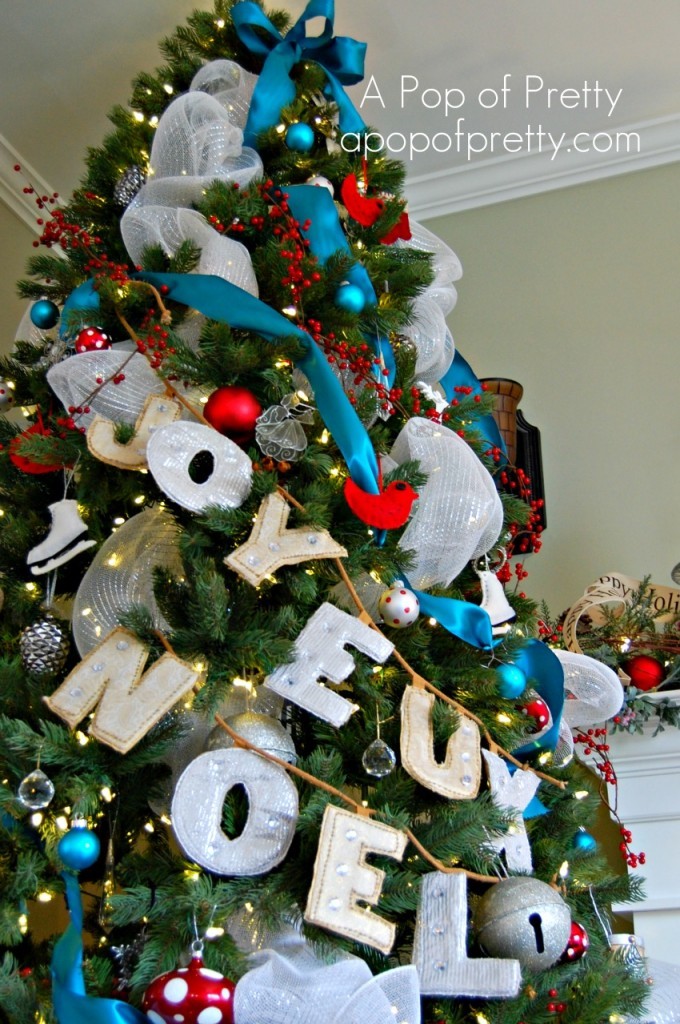 This year's Christmas tree is really different than what I normally do.  First of all, it took a lot of willpower, but I left 75% of my tree decorations in the bin this year! I really wanted a simpler, sparser look. Secondly, my tree is normally all blinged out in sparkly silver, with some pops of tiffany blue. But this year, I wanted a more traditional Christmas, so I brought back the red.  I have to tell you that I am really loving the turquoise and red together  – it's such a happy, energetic pairing. I think the polka dot bulbs also give it a more light-hearted feeling.
The Joyeux Noel banner gives it a little French touch, and is kinda the 'feature' of the tree.  I positioned it so that it was easy to read from any angle of the room.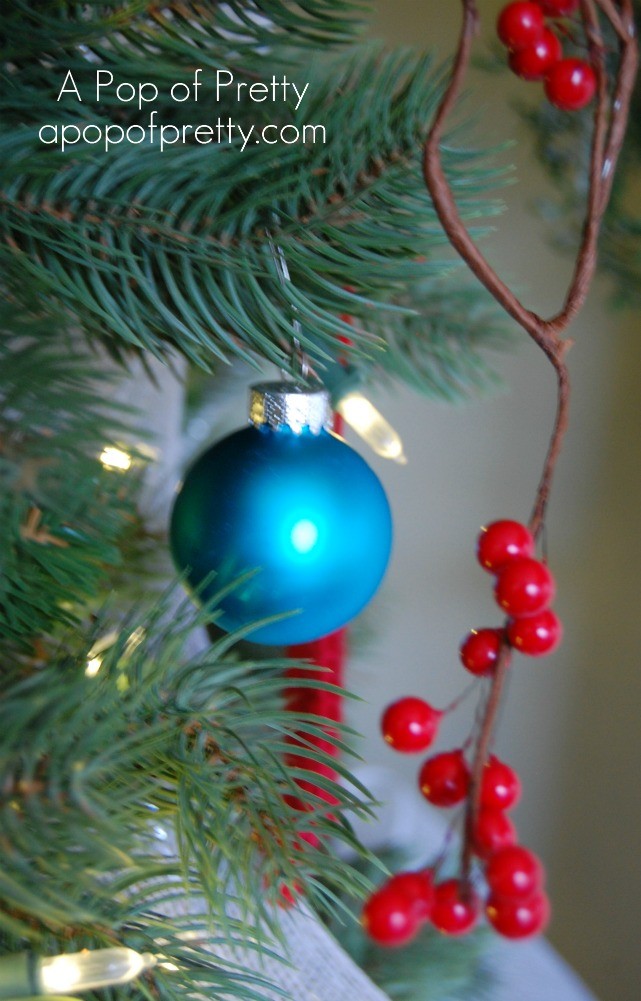 I started out wanting a really rustic, cottage-y feeling (hence the little felt birds and red berries), but the more I decorated it, the more I was missing the sparkle.  So I ended up adding in some of my silver and glass ornaments here and there.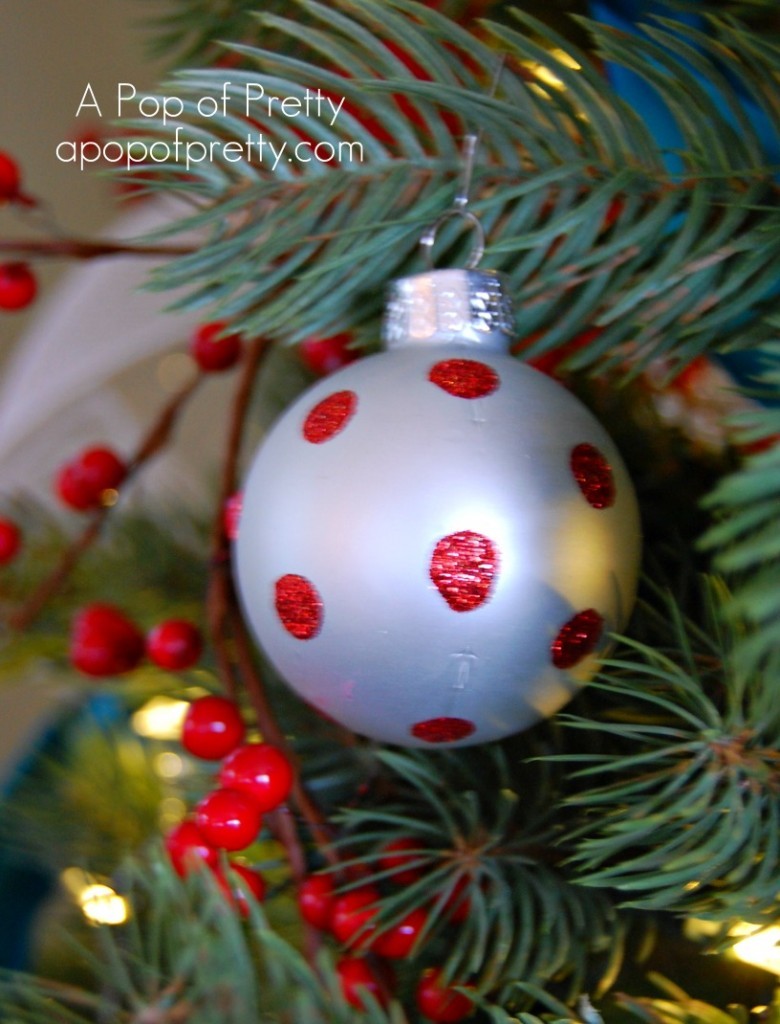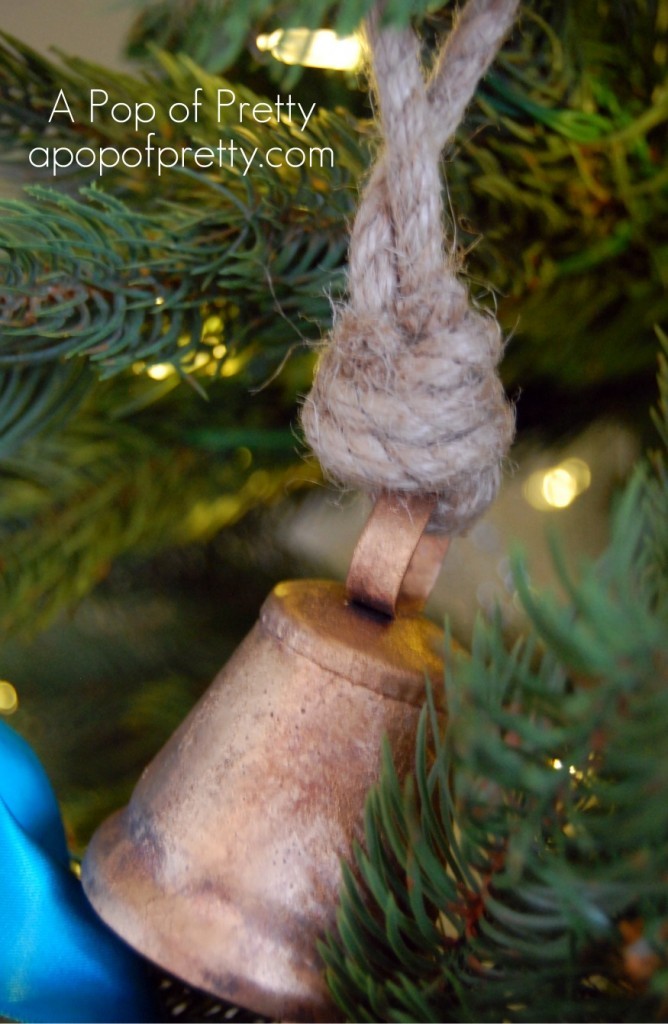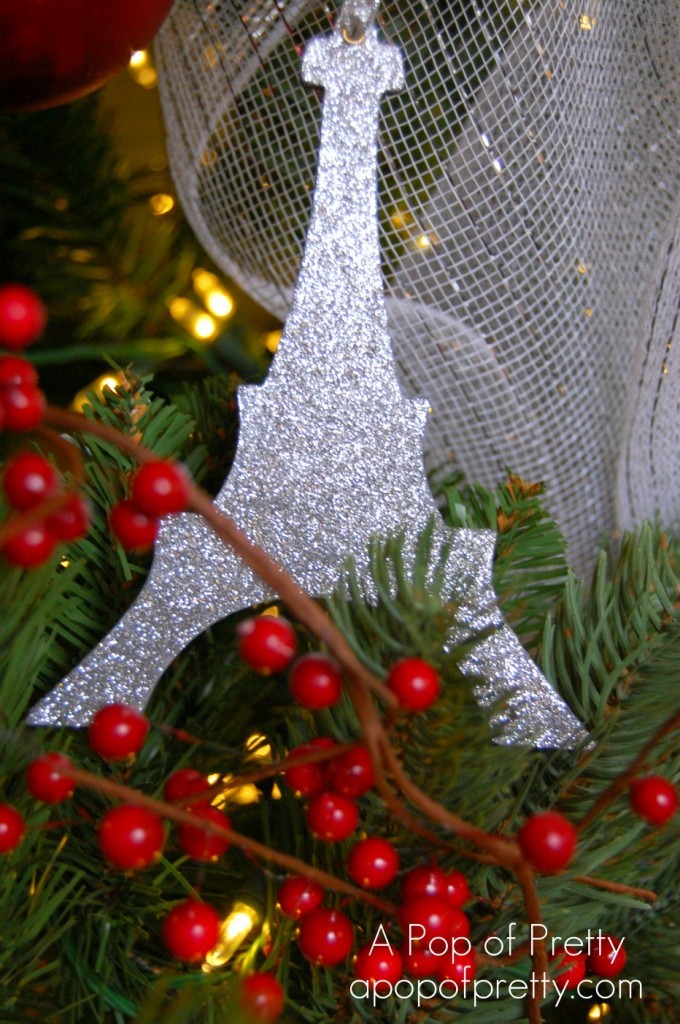 Oh, and did I tell you? This year, I had the great fortune of decorating our tree twice (*insert sarcasm*).  My sweet husband arrived home with a new tree for our newly developed basement living space.  We were about to take it out of the box down there when we discovered it was 9-feet.  Um, like totally NOT gonna work in a basement, lol.  So our solution was to swap trees with the slim 7.5 foot one in our living room.  Great plan, except for one little hitch; the one in the living room was already decorated.  So off came the decorations, and on went the decorations, and, well, you get the picture.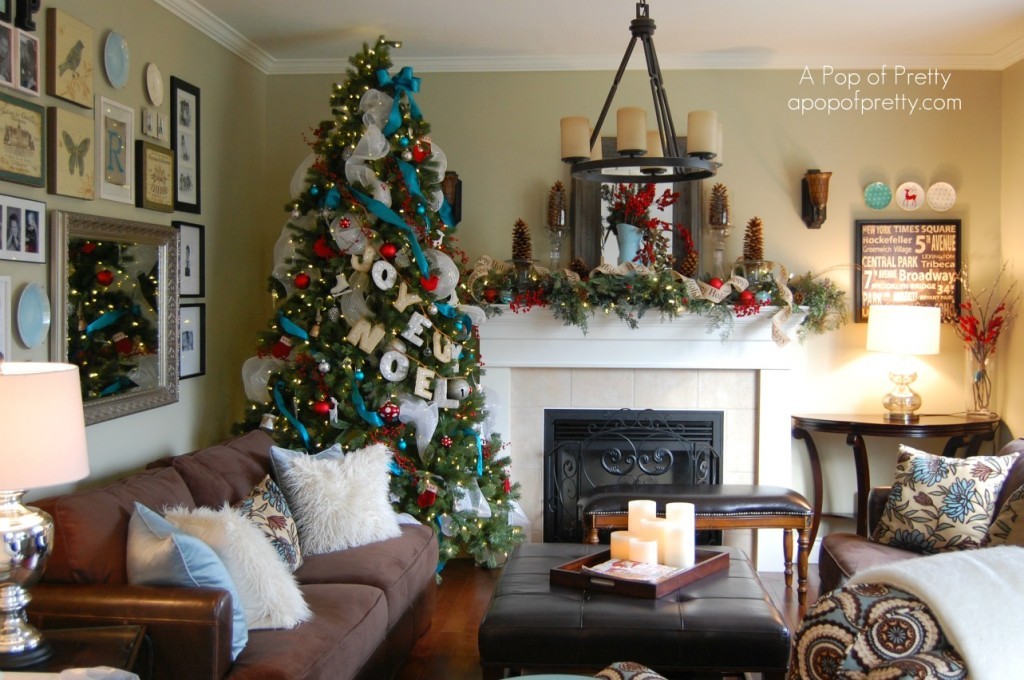 And in other tree news, last night, I finally finished my Dr. Seuss-themed Christmas tree for my kiddies.  It turned out caaa-ute!  It is filled almost entirely with hand-made decorations, and it even has a Cat in the Hat hat and bow-tie.  I'll be posting about that tree a little later today!
Until then, have a fun day.
Kerri
 P.S. I'm linking this post to Thifty Decor Chick's Christmas Tree Party