This post was most recently updated on September 23rd, 2019
I'm not sure if I've even talked about this room here yet in any detail, and I'm already planning to ch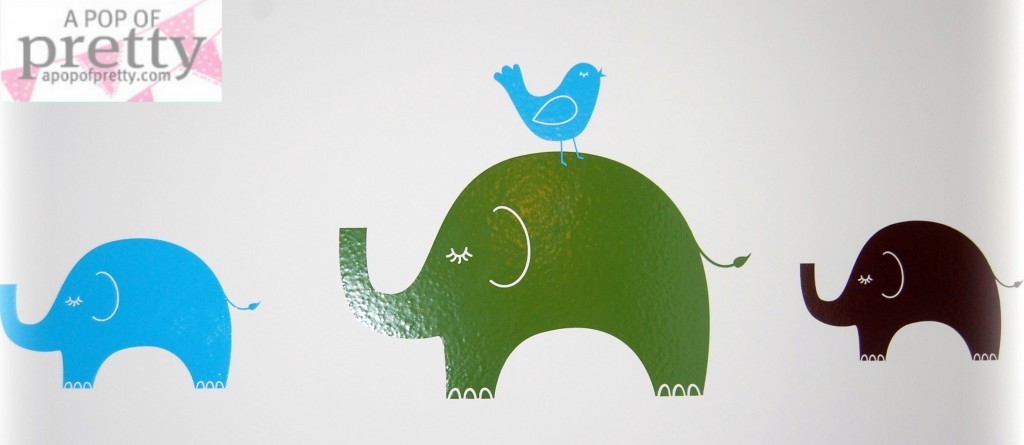 ange it!
Our twin boys turned two last month (boo hoo), and while they're not quite ready for big boy beds (if ever), I've been starting to think about how to transform their room for toddler-hood.
It makes me a little sad! Back in mid 2009, their nursery was my third trimester pregnancy obsession – well, that and Dairy Queen and white bread, lol.  Picture a veeeeerrrry pregnant me running waddling to the door every day to accept FedEx packages filled with all the shiny new room decor for their nursery.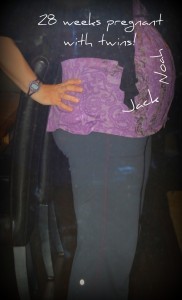 I think I was tinkering around with their room right up until the day before they were born.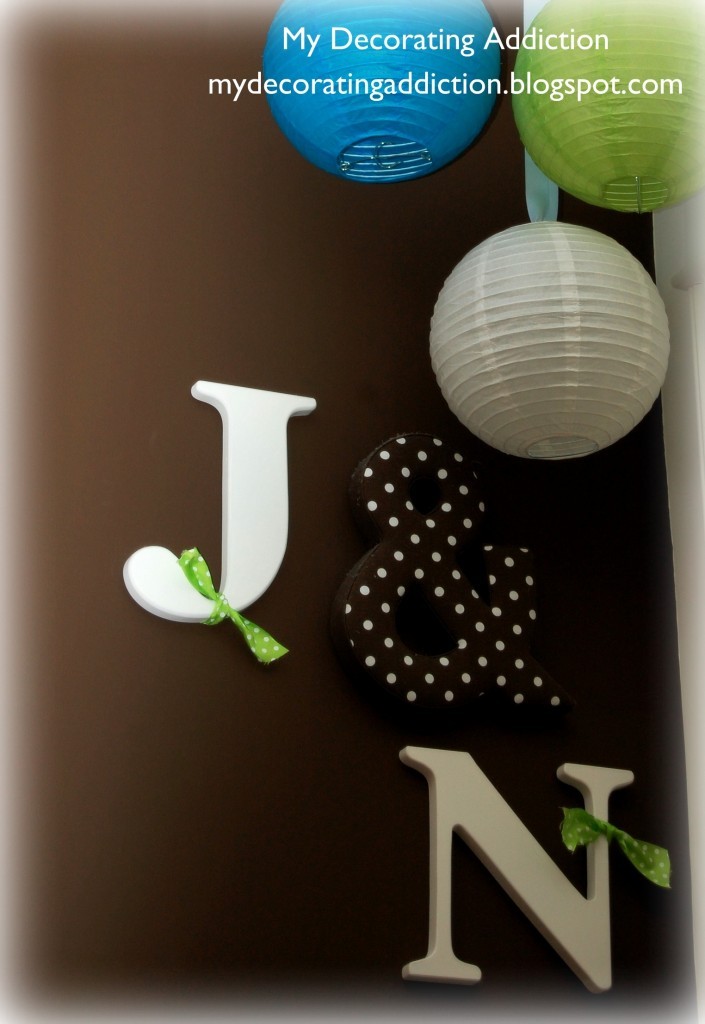 I chose a 'mod' elephant theme, rather than a more cutesy jungle look, because I figured it could stick around past the baby stage.  Plus, I still really love the brown-blue-green color scheme, so I won't be changing that part.  But I've gotta figure out how to fit two twin beds in the space!  It was pretty easy to fit two cribs against the  long wall, end to end.  But it's going to be a challenge to figure out how to make this room function in a different configuration.
The large wall quote (below) is the main decor feature of the room. It's custom-cut vinyl, based on a verse in a song by a Canadian children's music trio: Sharon, Lois and Bram.  I thought it was cute for twins, especially since I had committed to the mod elephant 'theme'.  It goes: One elephant went out to play, along a spider's web one day.  He had such enormous fun, that he called for another elephant to come!"