This post was most recently updated on September 22nd, 2019
It's been awhile since I've pulled out my craft supplies, and I forgot how therapeutic it can be! This weekend, I decided to play around  with some paper and punches to see if I could create some shamrocks to use as St Patricks Day decorations.
.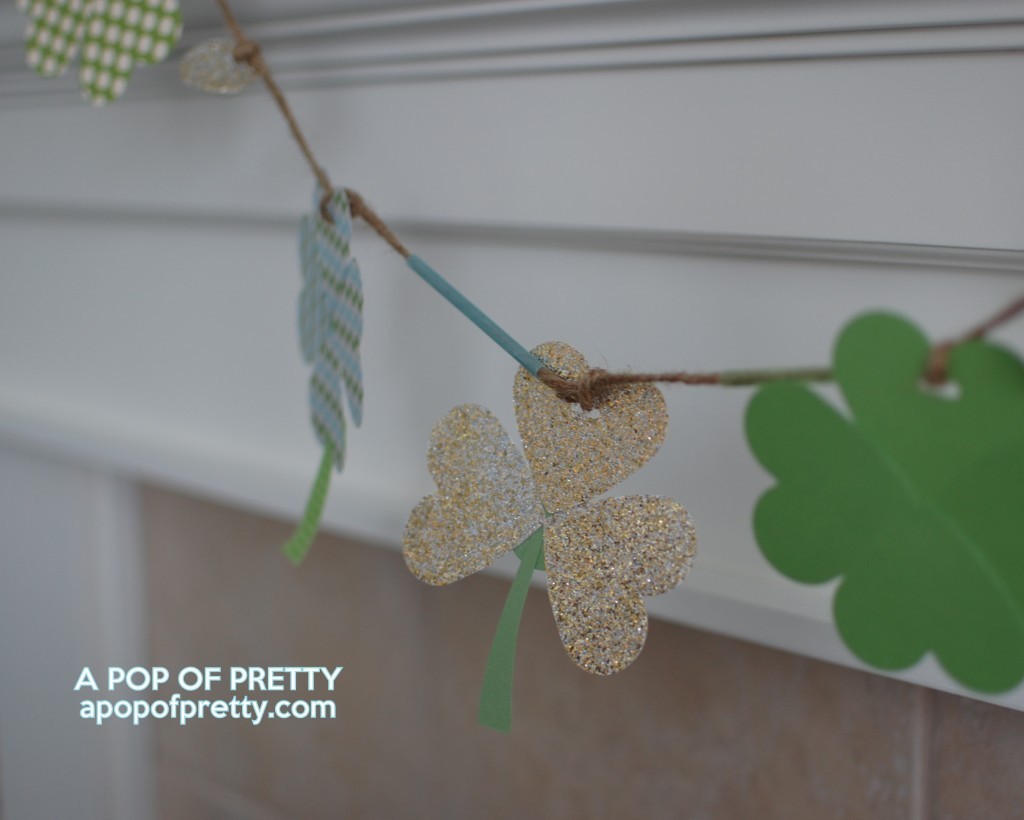 .
.
OK, so I know that it's not like St Patricks Day ranks up there with Christmas and Easter in terms of holiday importance, but hey, it's a special day in the middle of the dreary duldrums of winter, so it's as good an excuse as any to add some festive cheer around the house, especially for the kiddies.  I took this photo last year at this time, but it will show you what early March looks like in these parts!
.
..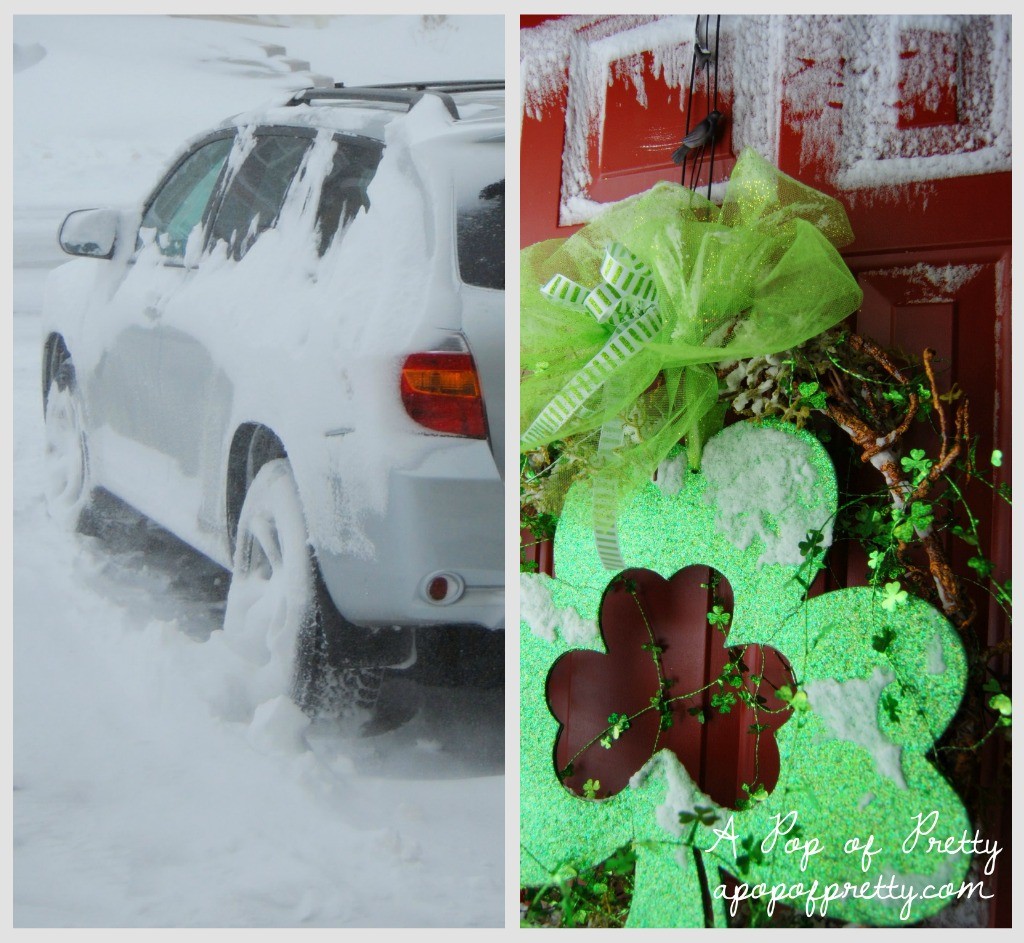 .
.
Plus, I've mentioned before that Paddy's Day, as we call it, is a big deal around here.  Our neck of the woods is often called 'the most Irish place outside of Ireland'!  But back to paper and punches…
 .
Did you know that with a heart punch, you can easily make shamrocks / clovers for St Patricks Day?  Perhaps you did, but it was a new discovery for me!  OK, I just realized how dorky that sounded. As I've said before, I seriously need to get out more, lol.
.
Since hearts are so simple to cut out, you really don't need to have a heart punch at all.  Just punch or cut our 4 hearts to make a four-leaf clover, or three hearts to make a (less lucky ;-)) 3-leaf one.  You'll also need a circle to glue them to.  I used a circle punch, but you could just as easily trace a quarter and cut it out.
.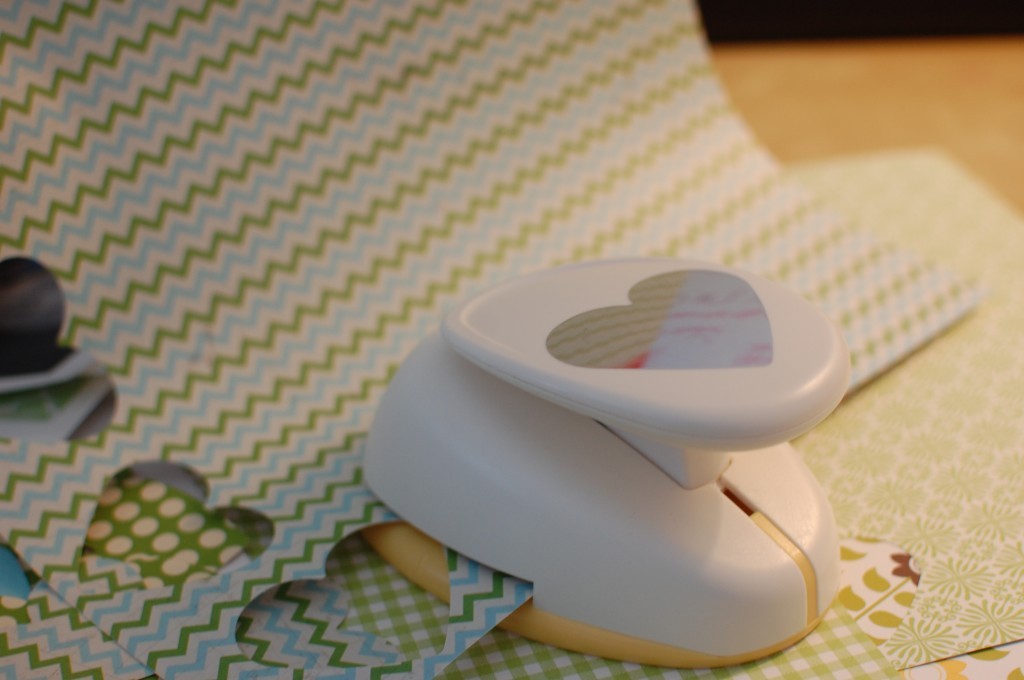 .
Here's a 3-leaf shamrock  with a stem…
.
Easy peasey, right?
.
Tomorrow, I'll show you how I decorated my mantel with all my diy shamrocks!
.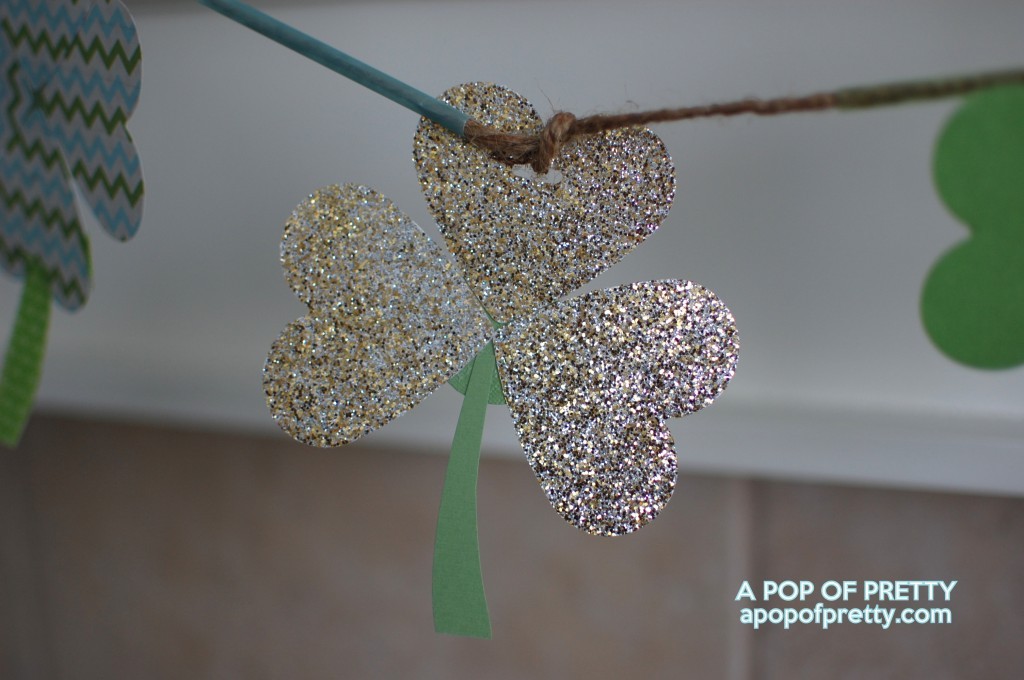 .
Until then,