This post was most recently updated on September 22nd, 2019
Yesterday, I showed you how to make shamrocks with a heart punch for St Patricks Day crafts or decorating.  Today, I thought I'd show you what I did with all the paper shamrocks I made!  You guessed it.  I decorated my mantel with them! I don't usually decorate my mantel for St Patricks Day, but this year, I really needed some festive spirit around here to get through the final weeks of winter.  So I added a simple, light hearted paper garland to the mantel, with a good dose of polka dots and glitter!
.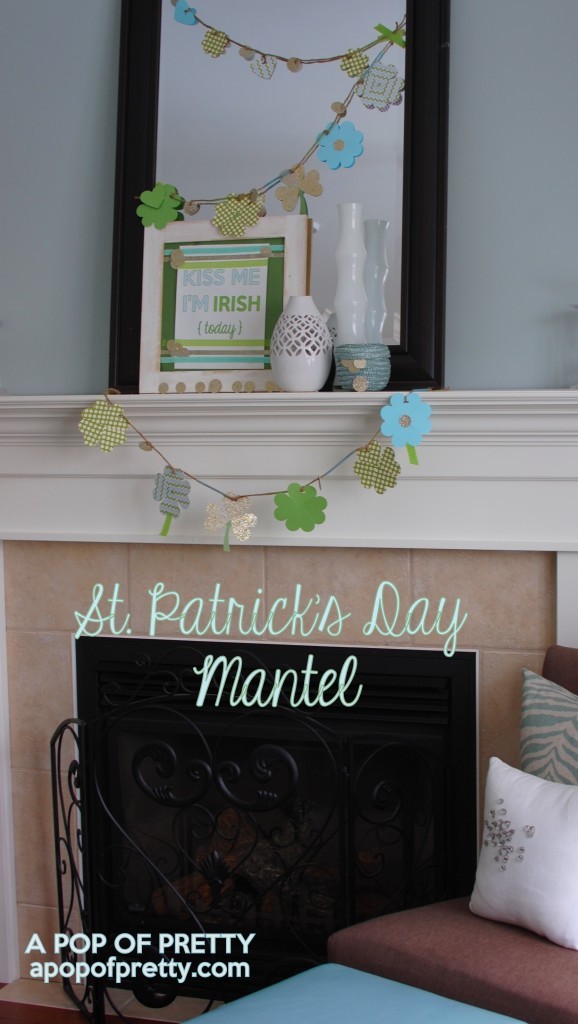 ..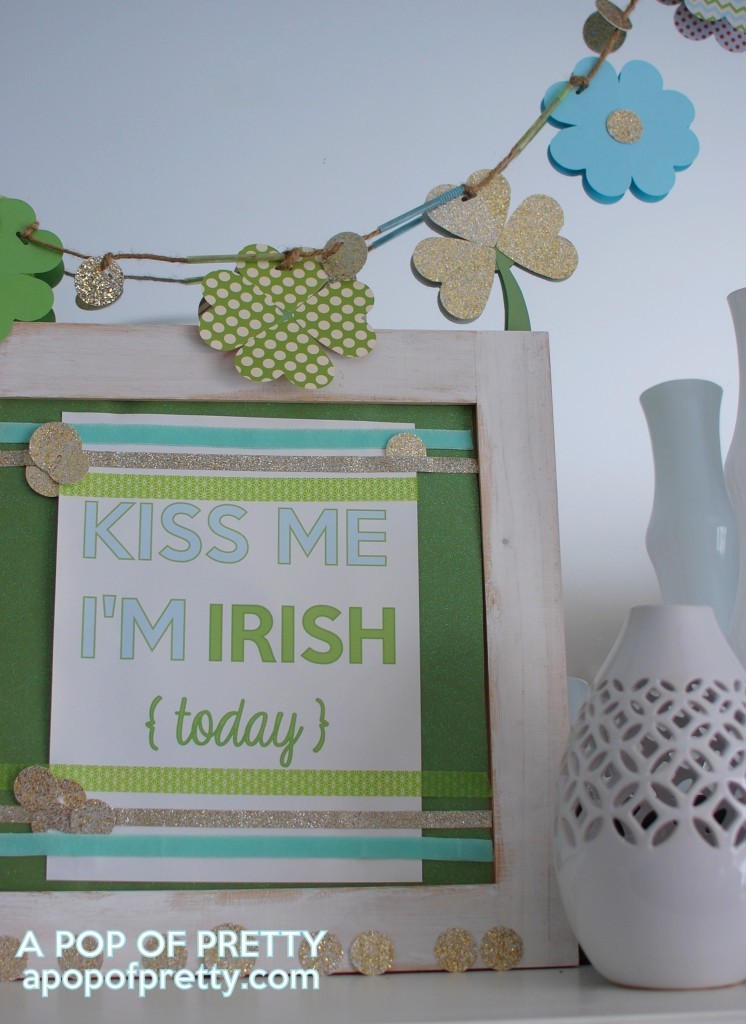 .
 The diy shamrock garland was made from scrapbook paper, a heart punch, a circle punch, twine and straws!
.
.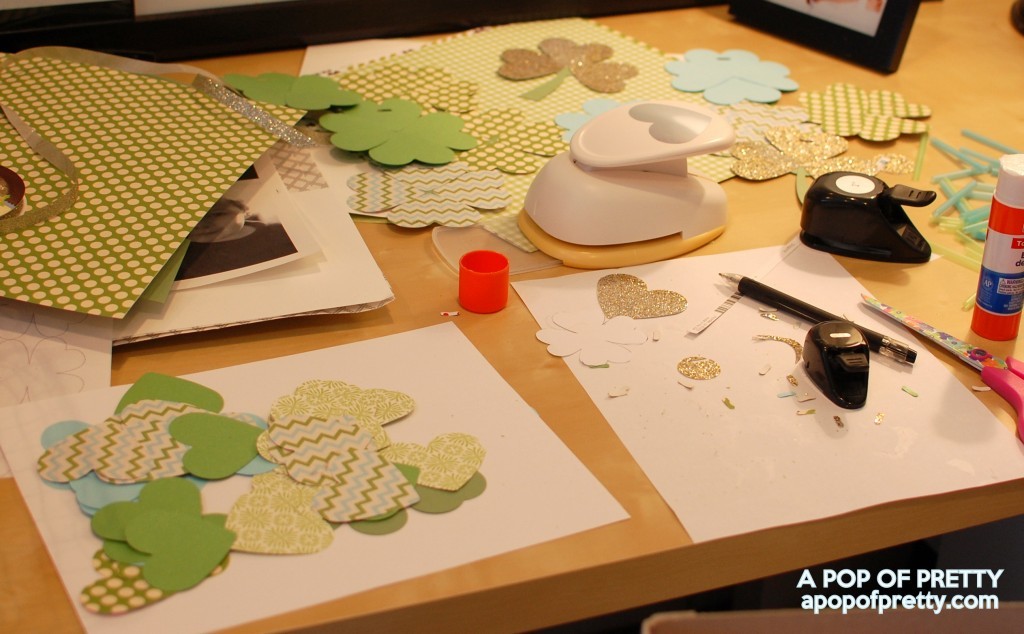 .
I used the heart punch to create the shamrocks.
..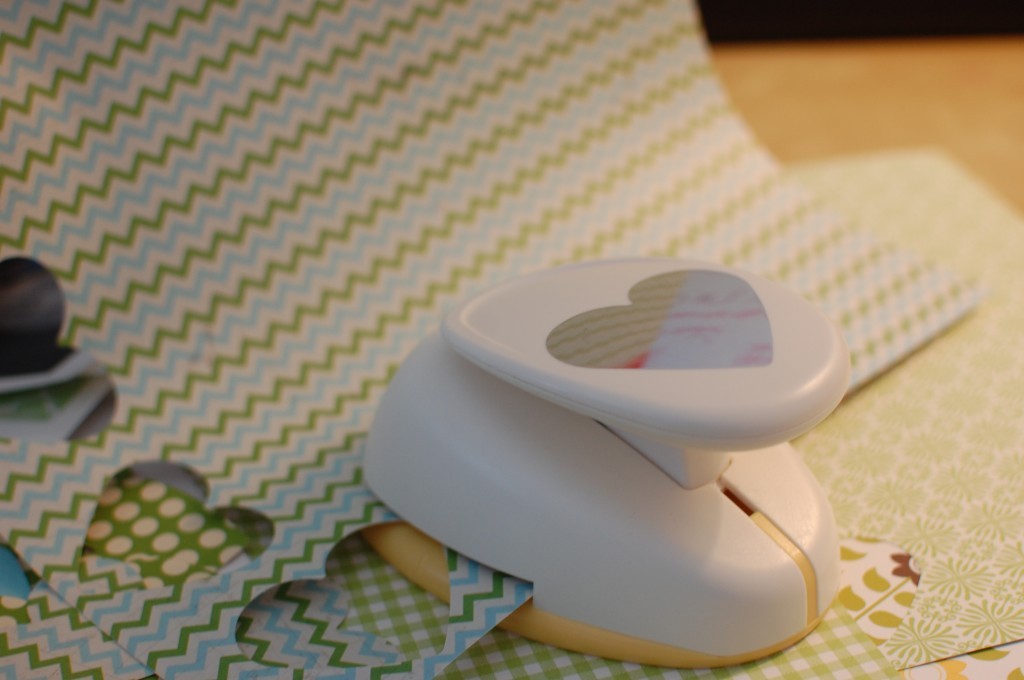 .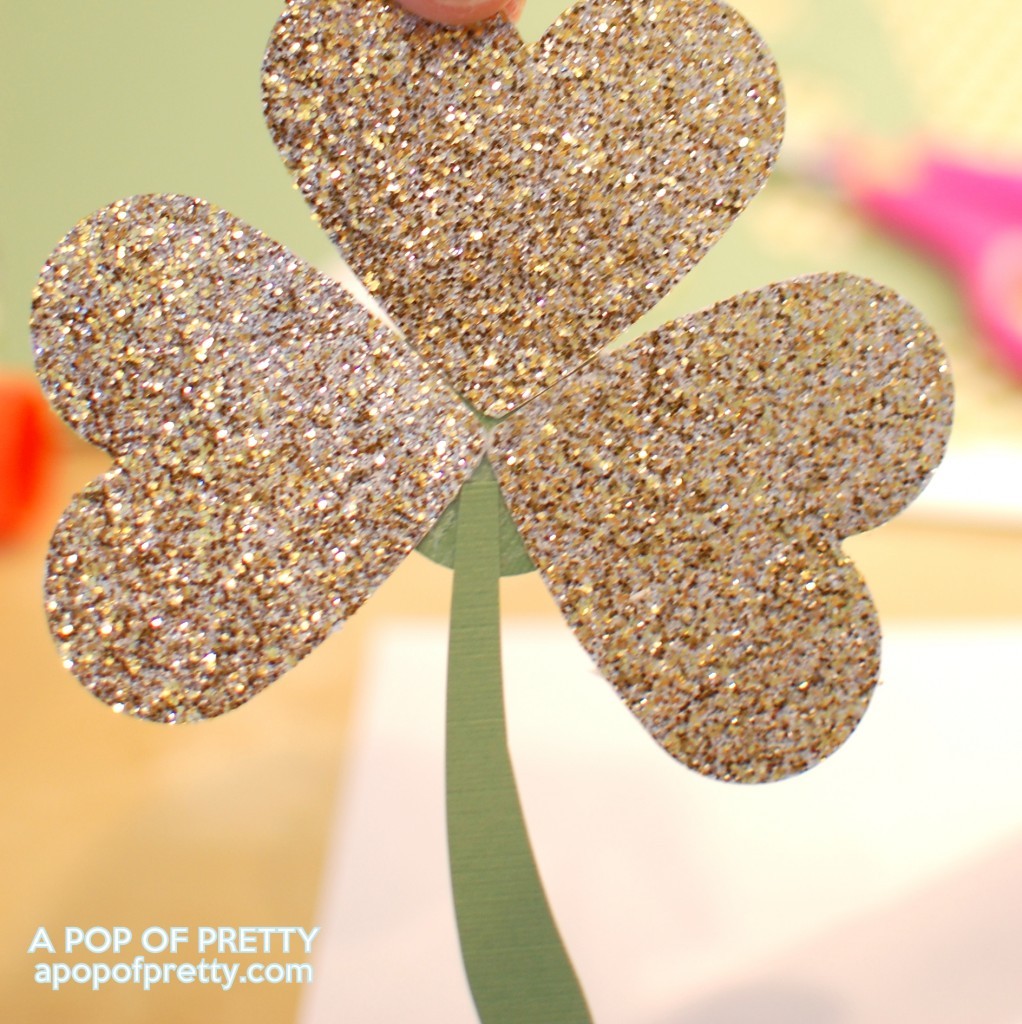 .
A circle punch and gold glittery paper was used for the coins.  So simple, right?
.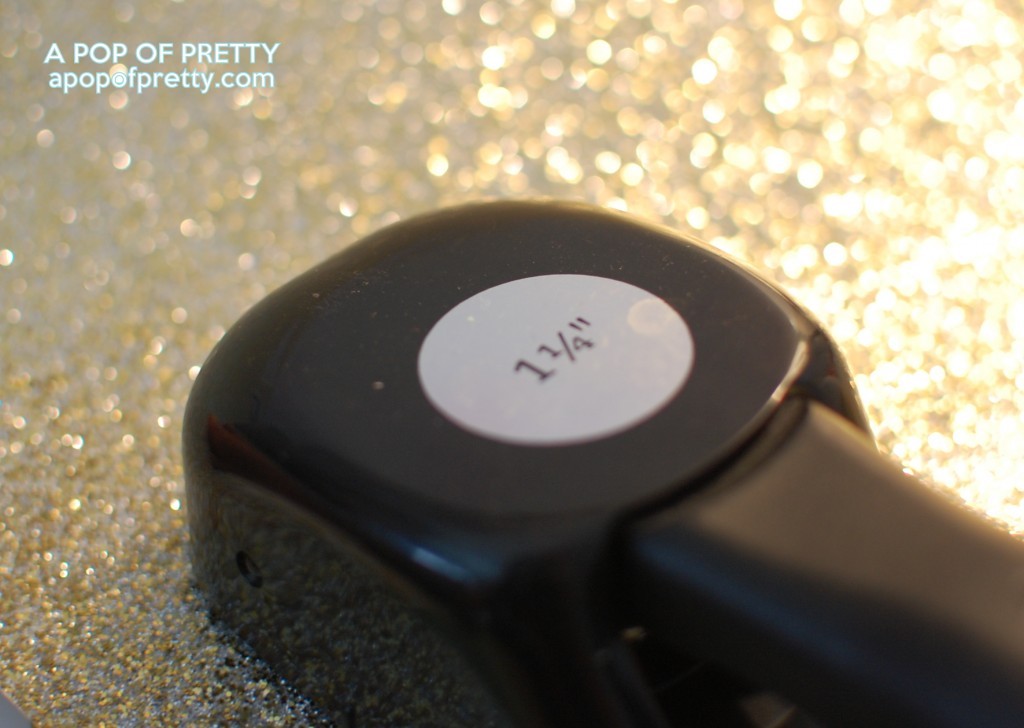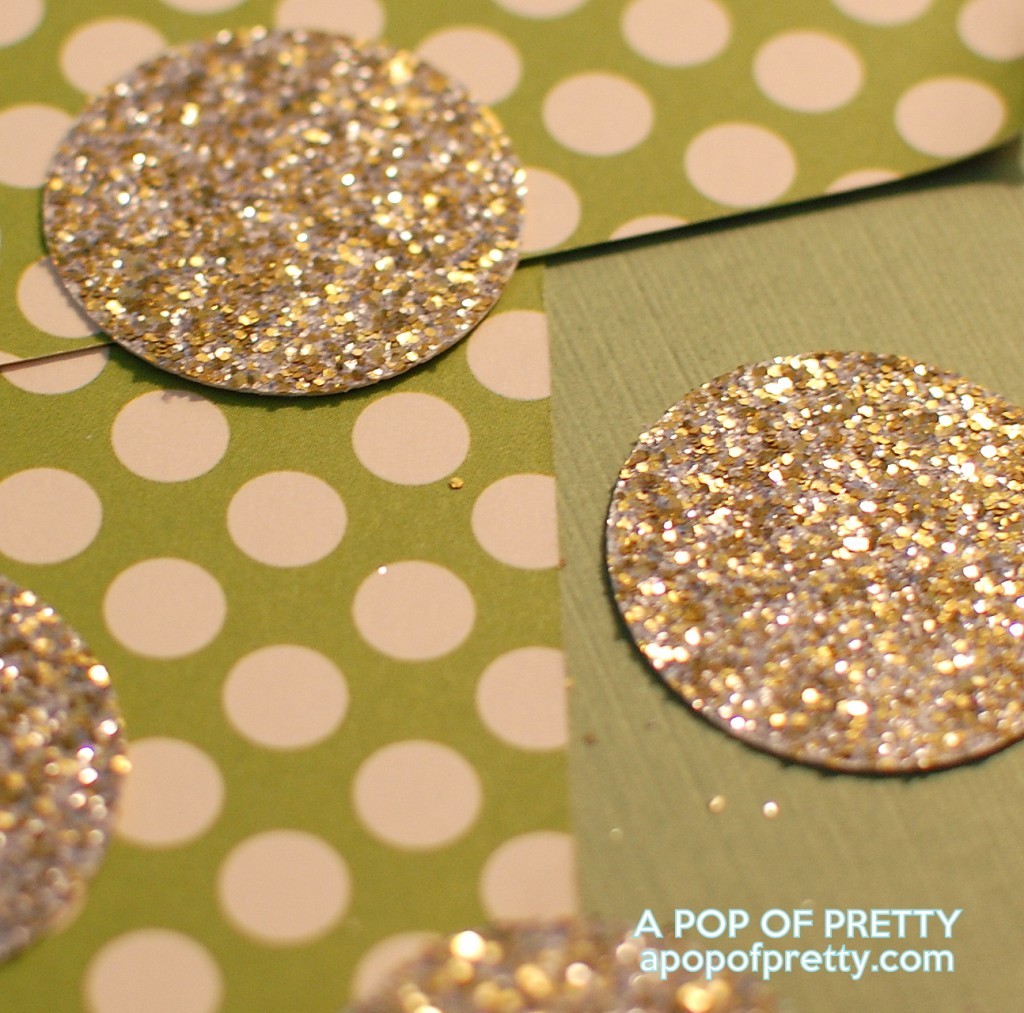 Then I just strung them randomly along some twine, and used some fun, green washi tape to attached the garland to the mirror.
.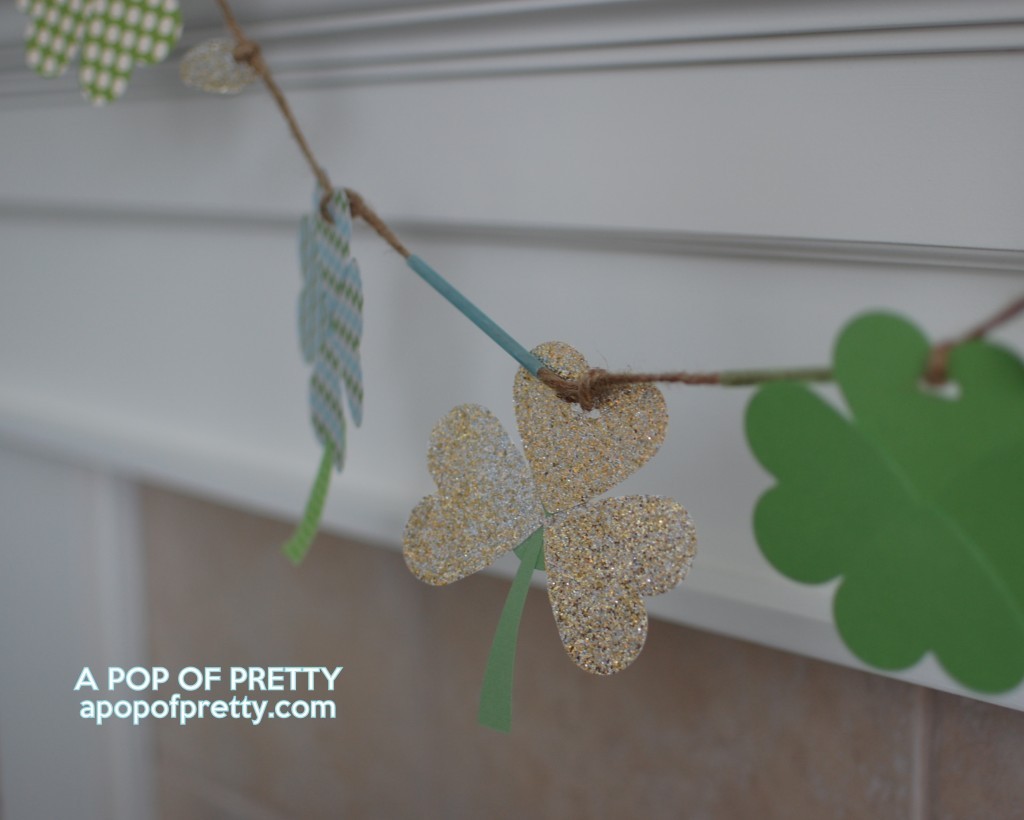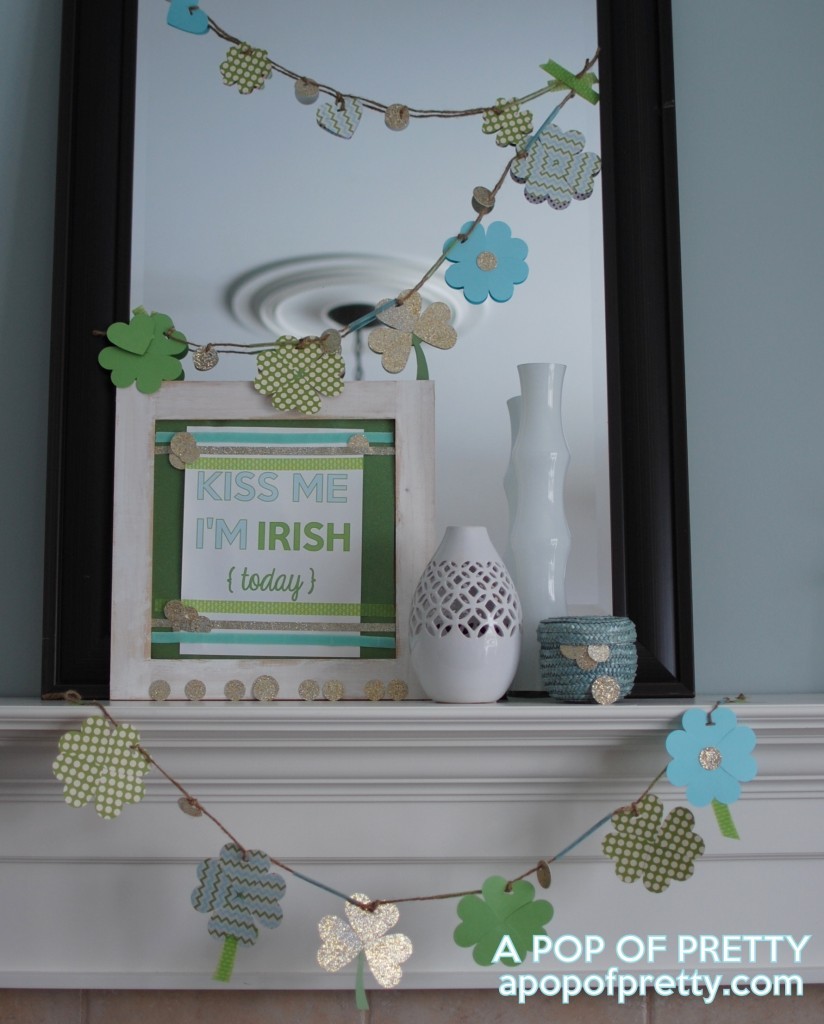 .
.If If .
I created the Kiss Me I'm Irish sign in colors to match the paper shamrocks, and prettied it up with washi tape and velvet ribbon. If you'd like to download a printable of "Kiss Me I'm Irish – Today", you can click over to my post from last week where I offered up two different versions for free.  I also created some free St Patricks Day printables last year too!
.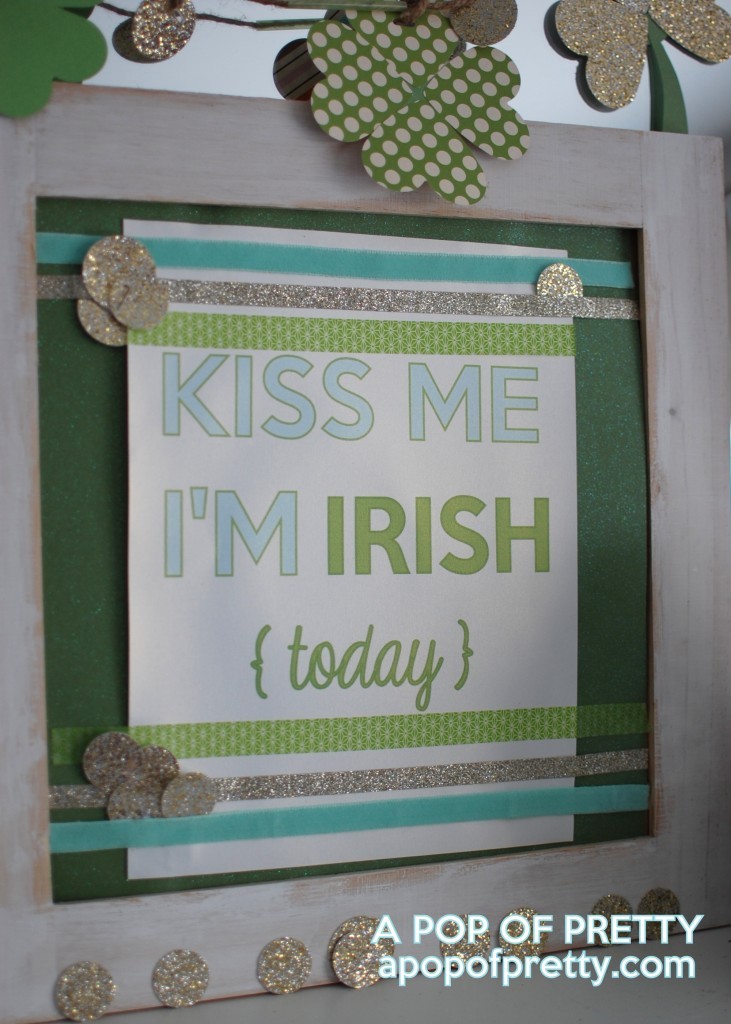 ..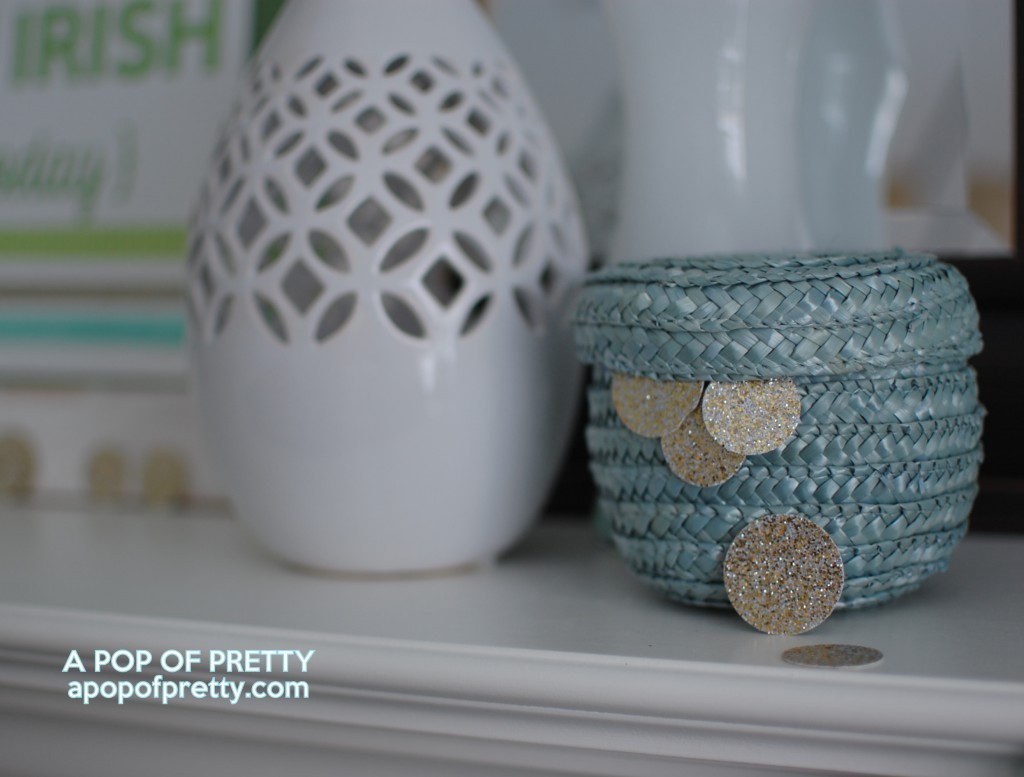 .
St. Patrick's Day isn't usually a holiday for lots of decorating, but it gives an excuse to add a little pop of happy to a month that's otherwise cold, wet and foggy around here!
.
So, do you get in the spirit of St. Patrick's Day too?
 .
 Until next time,
.
Want to see how I decorated my mantel every season last year?  Click over to see…