This post was most recently updated on September 23rd, 2019
Happy Friday!
I hope you've enjoyed the first week of my "31 Days" Series on Vintage Home Decor Advertising.  In case you are just joining in and would like to play catch up, here's what I've covered so far…colored toilet seats and plumbing fixtures, vinyl uphostery, retro lawn furniture, vintage pyrex, and linoluem floor tile!  It's been a trip!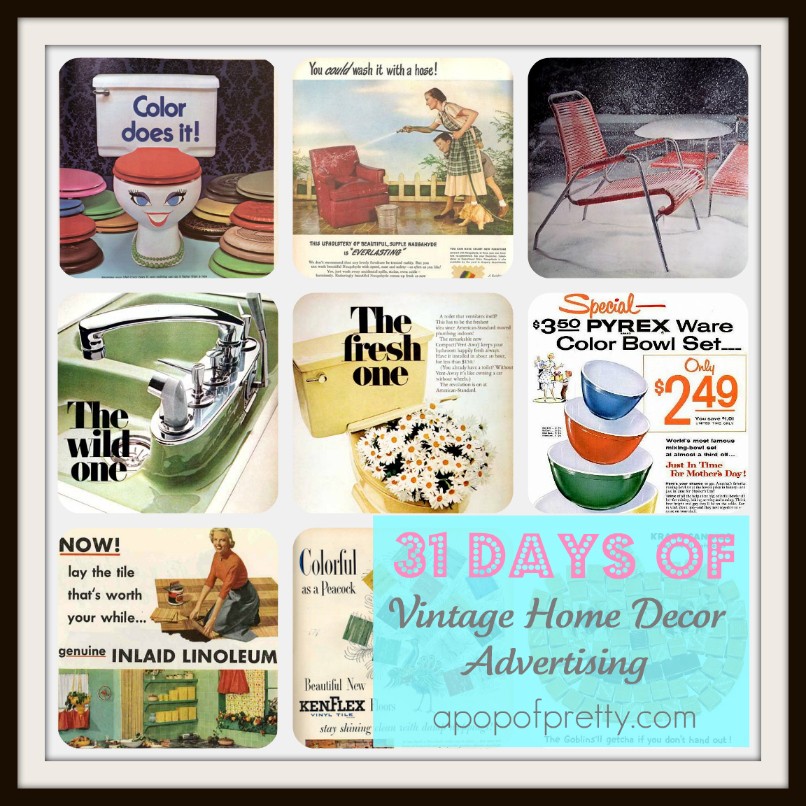 You can see all of these posts by clicking on the "31 Days" button in the right sidebar.
Tonight, I'm going to keep it easy breezy, and close the week off with a 1959 (?) (Source: Retro Adverto) ad that features a cutesy Halloween  display, made from Kraft caramel candies! Yup, the very same candies that our kids still get by the handfuls in their Halloween treat bags!  Apparently, good things are simply timeless.
And, just in case you are feeling a little piggish, it might be nice to know that, as the copy reads, "there's the protein and minerals of 20 ounces of milk in one pound!"  So be sure to eat the whole pound, ok?  Or, you could just drink 20 ounces of milk.  Just sayin'.
A very Happy Thanksgiving to all my fellow Canadian friends!
Kerri 🙂