This post was most recently updated on January 1st, 2020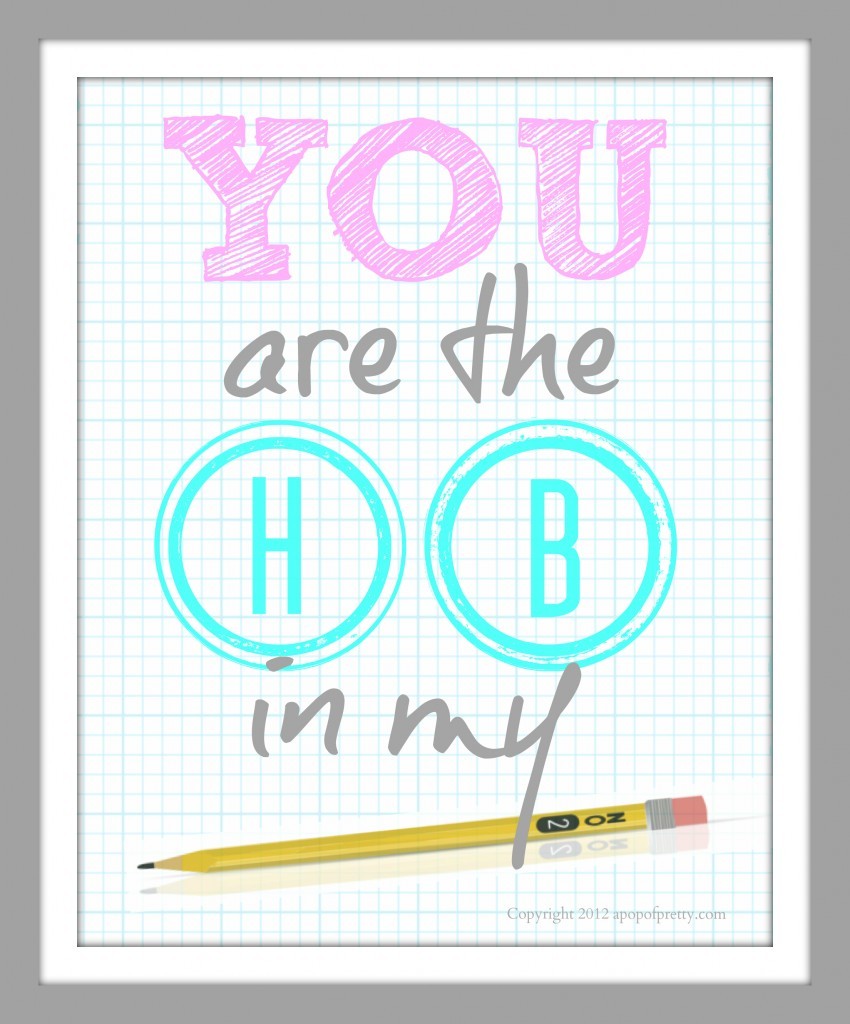 What school parent hasn't experienced the mind-numbing boredom of sharpening  a bottomless pit of "No. 2 HB pencils" the night before the first day of school?  When you think about it, the scene is pretty comical. The things we do for love, lol! ( This year, I bought pre-sharpened pencils!) The line "You are the HB in my pencil" popped into mind, and I decided to create this little back-to-school printable which  I'm offering as a free download for my readers.  I also created a companion piece, which I'll try and post tomorrow!
I think it could be cute framed and displayed on a mantel or side table during the month of September.  It might also work as a framed gift for a new teacher, or just folded in a child's lunch bag on the first day of school.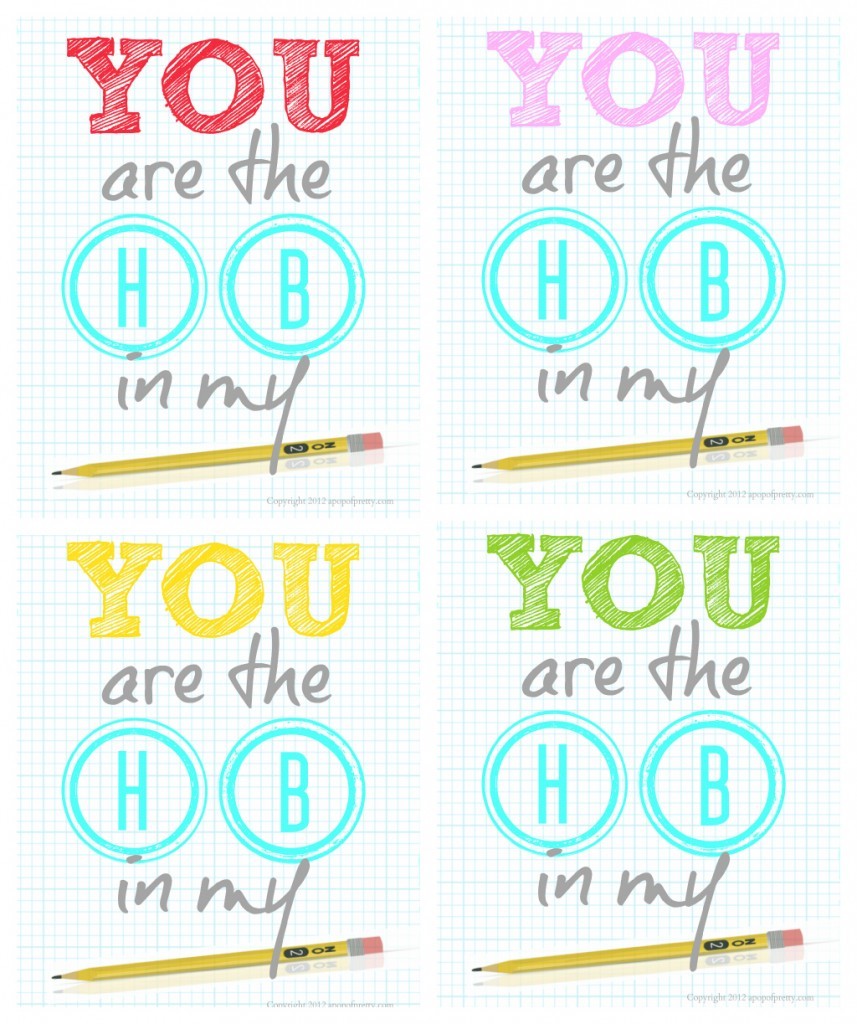 If you're new to the free printables on my site, all you have to do is right click on the images below (all hi-res), and save the ones you like to your computer.  Then you can print it at your leisure.  There are four different colors to choose from.  Just scroll down and you'll see them all.  Enjoy!
(P.S.  Free printables offered on my site are meant for personal use only.  Although they are offered free, they are copyrighted to A Pop of Pretty. Please do not use them for commercial purposes.)
Free Back-to-School Printable: 
"You are the HB in my Pencil"
Version 1: Red & Aqua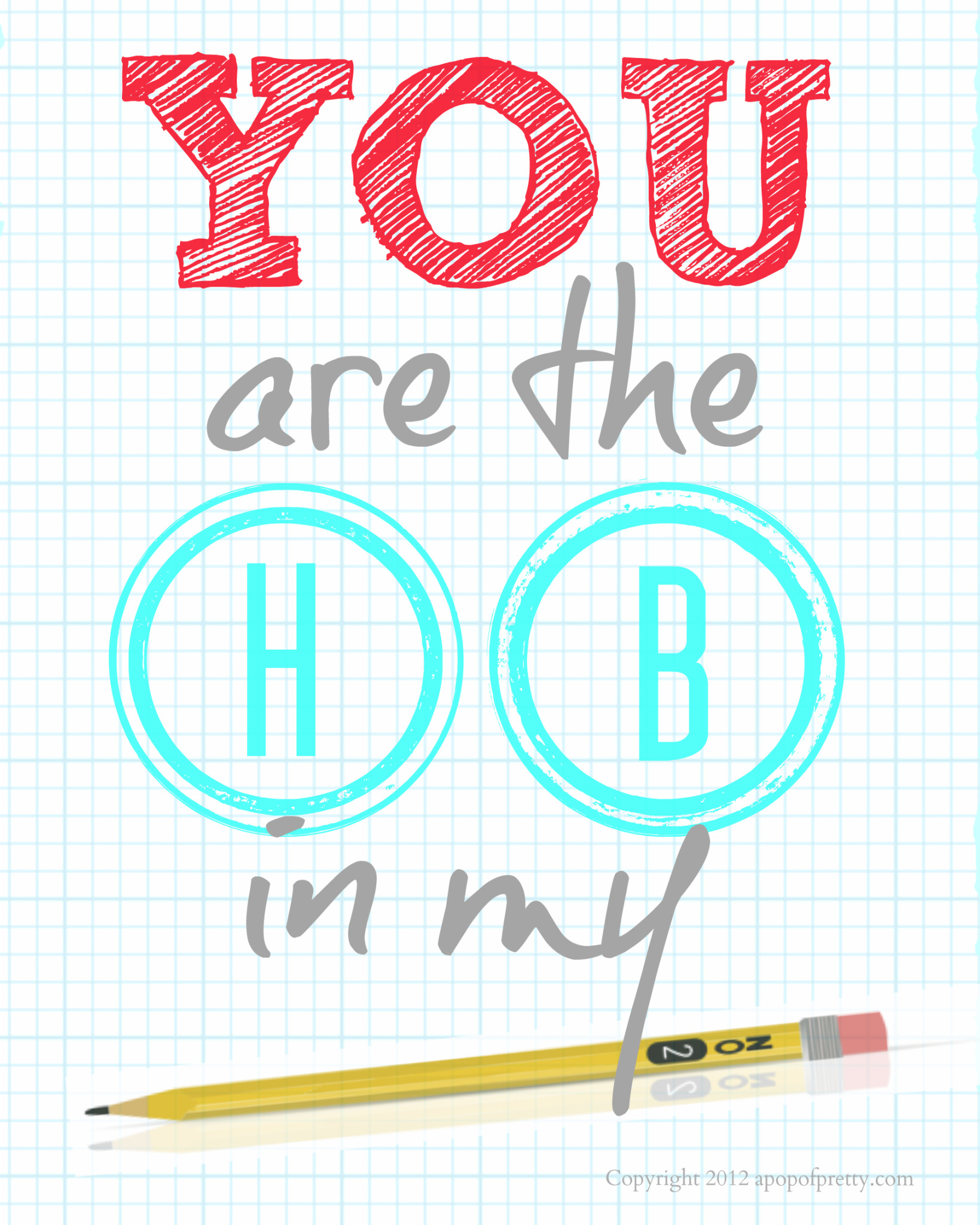 Version 2: Olive & Aqua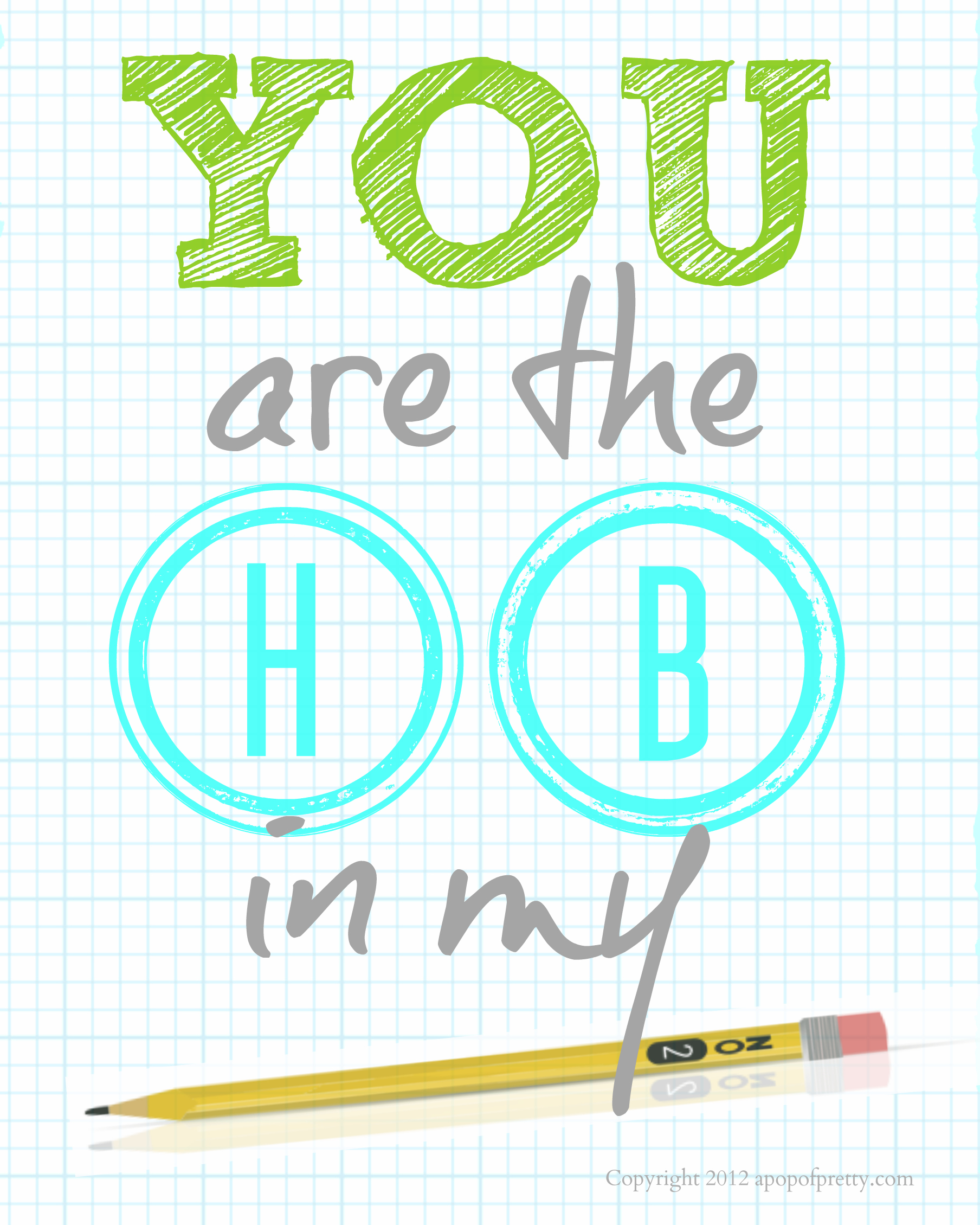 Version 3: Pink & Aqua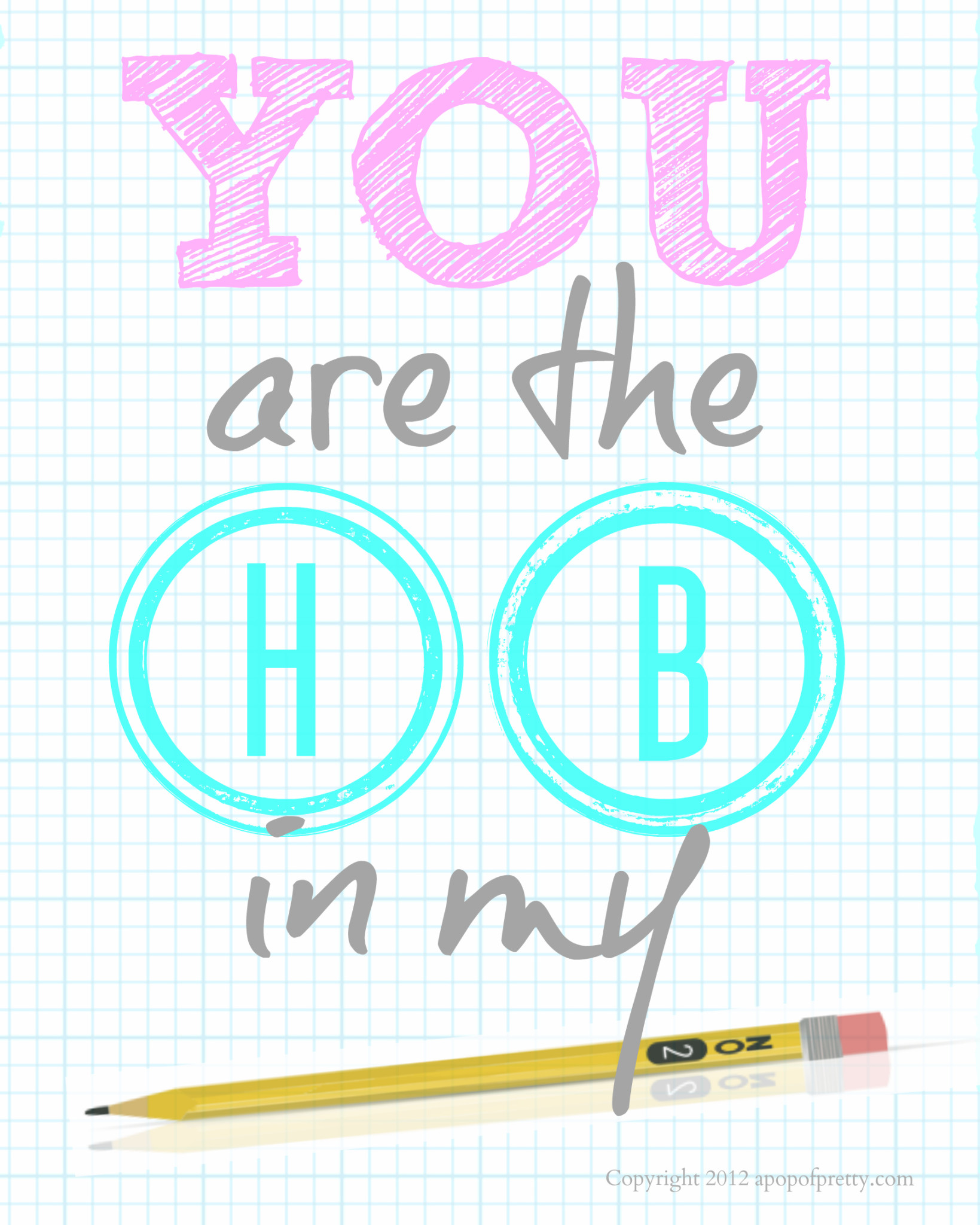 Version 4: Yellow & Aqua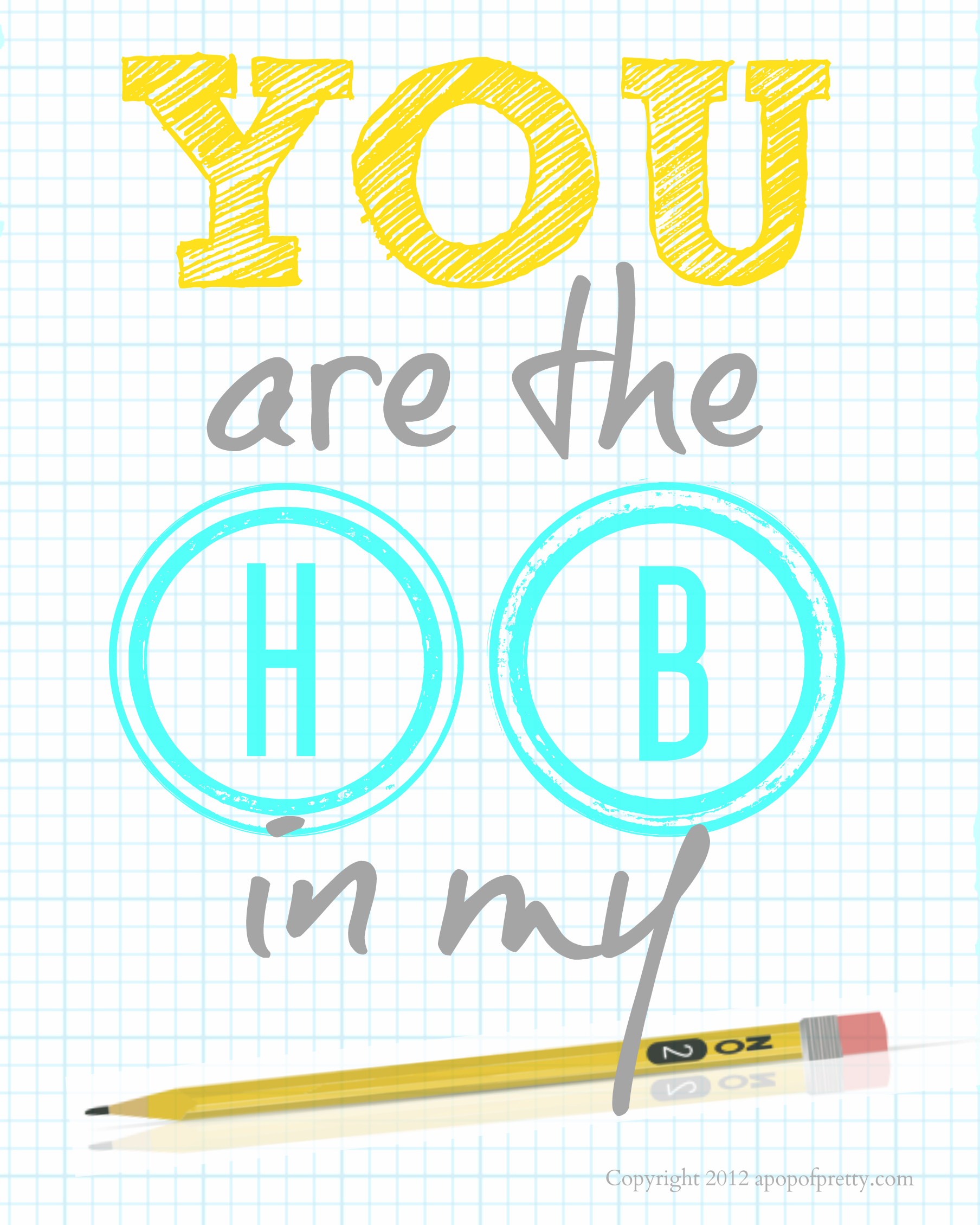 Until next time,
(P.S.  You can find lots of free public domain clip art like the ones in this free printable at ClipArtPal)
I'm sharing this at