This post was most recently updated on January 1st, 2020
In case you missed it, yesterday, I posted this free back-to-school printable in four different color combinations, which you can download by clicking back to that post here: Back to School Printable (FREE): "You are the HB in my pencil".  Well, today I'm posting another one in the series which might be fun to pair up with the pencil art…
Free Back to School Printable:
"You are the 1-2-3 in my ruler"
As noted yesterday, all you have to do is right-click on the file you like, and then download it to your computer to print and to use how you like.  (Just one caveat, which I hate having to specify, but here it goes again…printables on my site are offered for personal use only.  Please do not use them for commercial purposes.)  Enjoy.
Version 1: Yellow & Aqua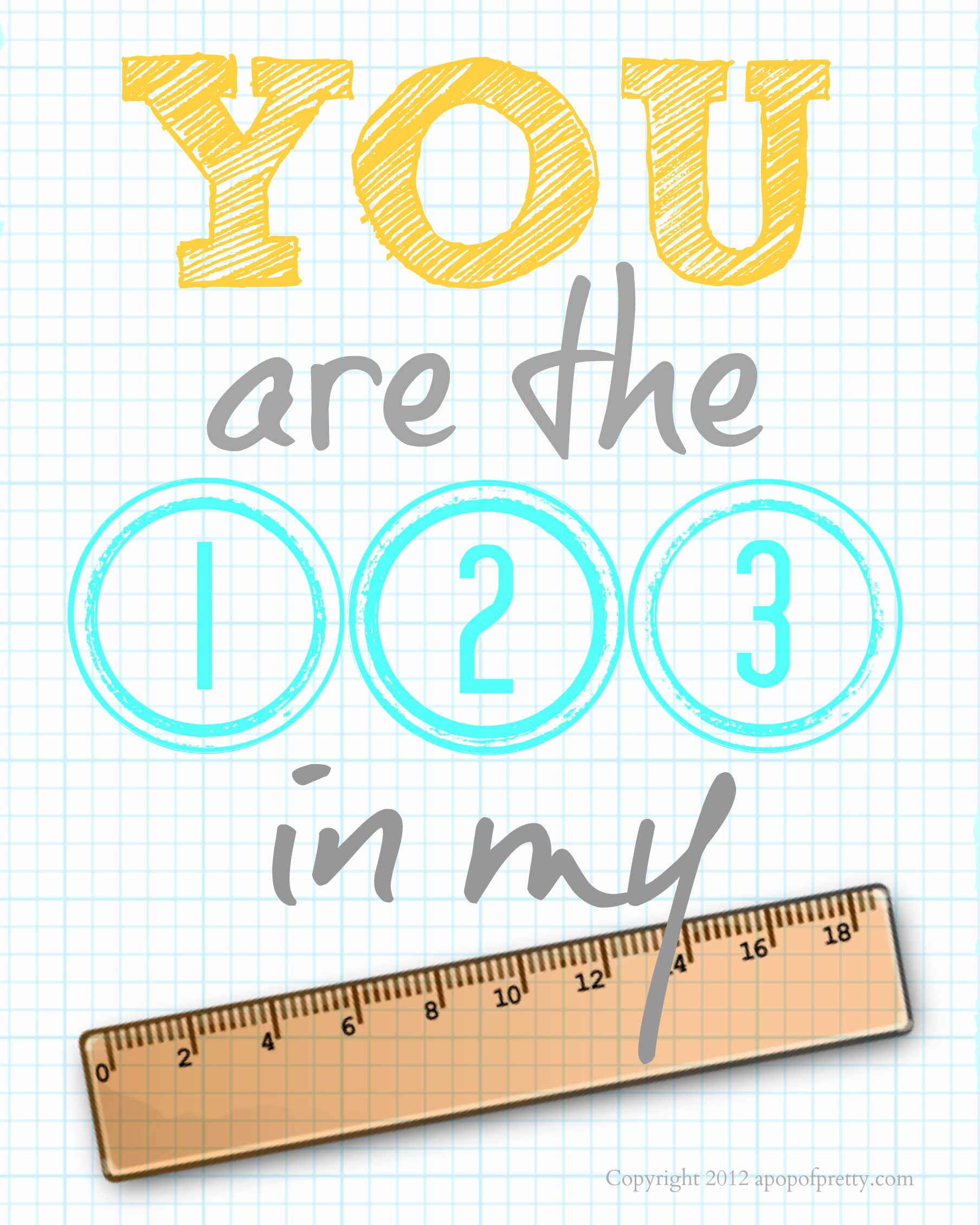 Version 2:  Green & Aqua
Version 3: Red & Aqua
Version 4: Pink & Aqua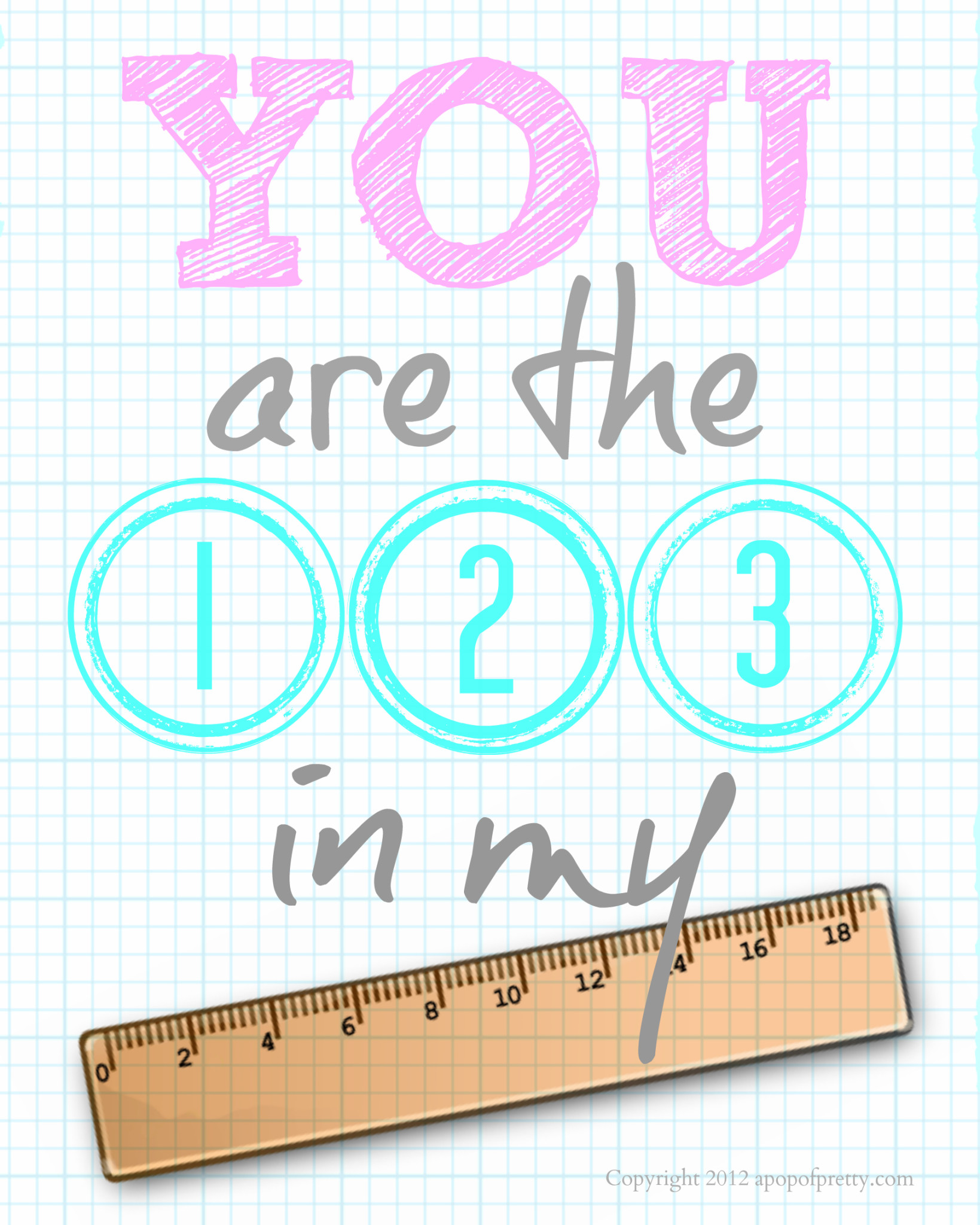 Until next time,
(P.S. You can find lots of free public domain clip art like the ones in this free printable at ClipArtPal)