This post was most recently updated on September 22nd, 2019
This year, I'm simplifying my Christmas decor.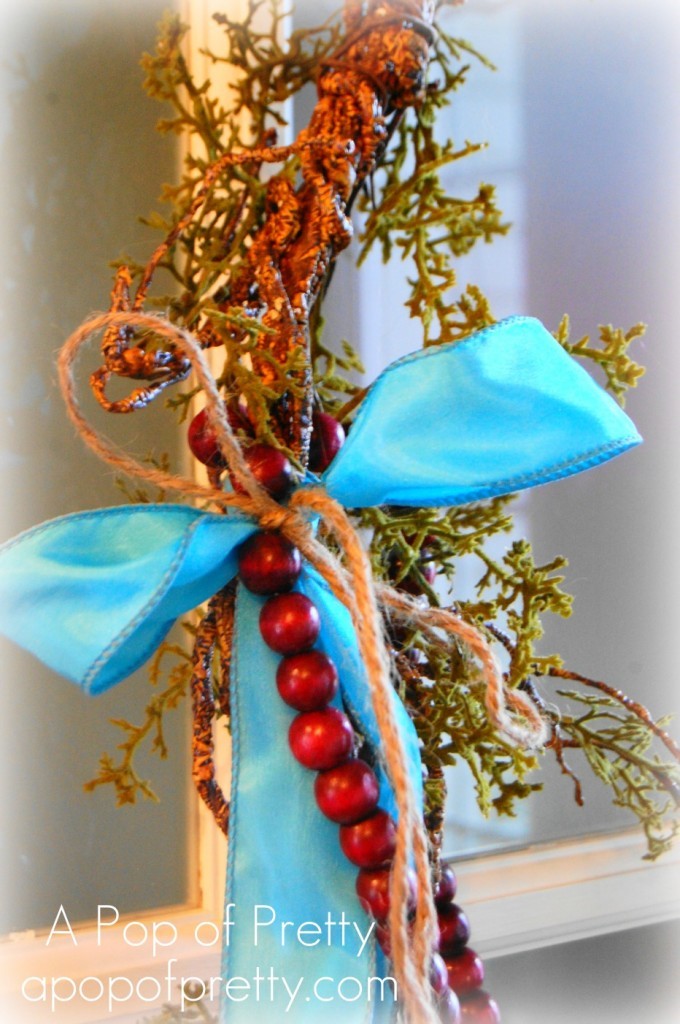 Last year, my home was totally blinged out in sparkly silver and tiffany blue. This year, though, I've decided to keep things a little more rustic.  As I mentioned the other day, for whatever reason, I'm drawn to more of a traditional look this time around.
That means I'm going to bring some red back into my Christmas decor.  I have to admit, I don't think I've used red on my main tree or my mantel for at least 5 years.
Of course, you know me…I've decided to keep a pop of turquoise, too!  I just can't seem to stray from my favorite color and I absolutely adore red and turquoise together. This combo allows me to use some of my newer decorations while still keeping things more traditional than last year.
I know I said I was going to wait to decorate until December, but I just couldn't help myself.  When it comes to seasonal decorating, I have no self-control.  I pulled out a couple of bins just to take a peek, and whaddaya know, before I could say jingle jingle I was arranging garlands, and berries and ribbons!
I didn't get too far.  But…I did just happen to finish my mantel. I know, I know… I totally promised myself I wouldn't! Ack!  But, on a positive note, I don't think I'll tire of it before Christmas as I am really digging the new color scheme.  I'll be sharing that a little later in the week.  I'm also working on a little tutorial on how to decorate a Christmas mantel, as that seems to be a question that a lot of my friends ask every year.
In the meantime, here's a very simple rustic Christmas wreath that I threw together with some ribbon, twine and beads – all things that I already had in my Christmas stash.  Isn't that the best thing about digging through your Christmas bins every year?  I love putting things together in different ways.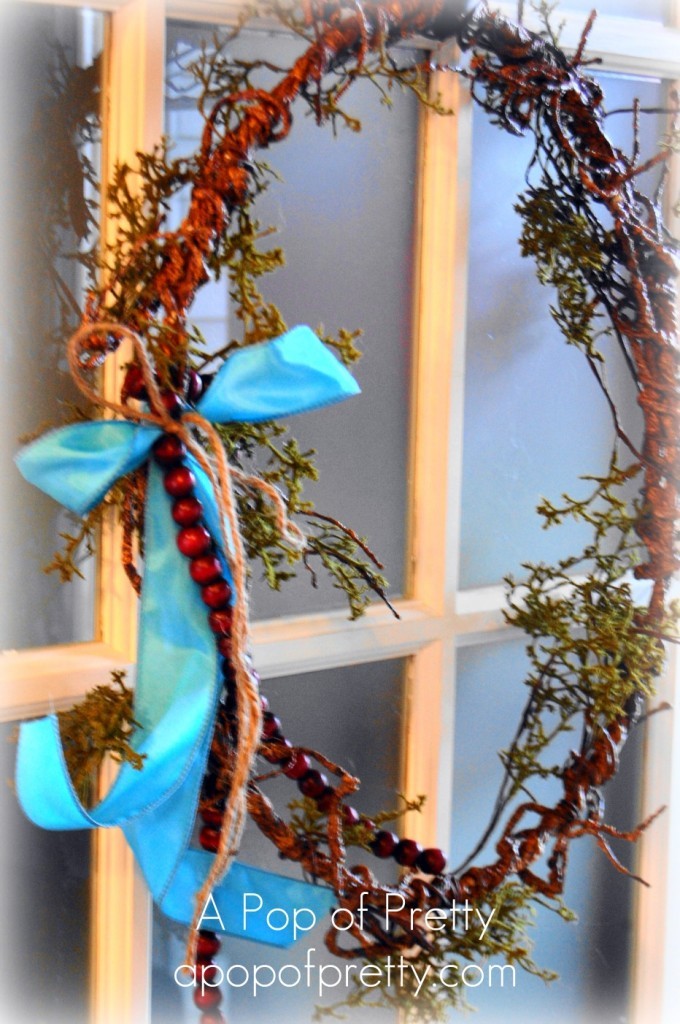 Have a lovely evening!
Kerri