This post was most recently updated on September 23rd, 2019
I've been hanging with the Grinch this weekend.
I mentioned a few weeks back that I'm planning a Dr Seuss themed tree for my kids' tree in the TV room / playroom .  I've been collecting things for awhile, some of which I shared in that post.  I decided to make most of the decorations since Dr Seuss Christmas ornaments are hard to come by, and when you do, they are pricey.
So I purchased some packs of foamies from Michaels – one tub full of Dr. Seuss characters and books, and another package of jumbo Grinch ones.  I wasn't sure exactly what I'd do with them until I sat down in my craft room on Saturday.
As you can see, I had a very organized plan of attack, and I knew how to perfectly execute my specific ideas, lol.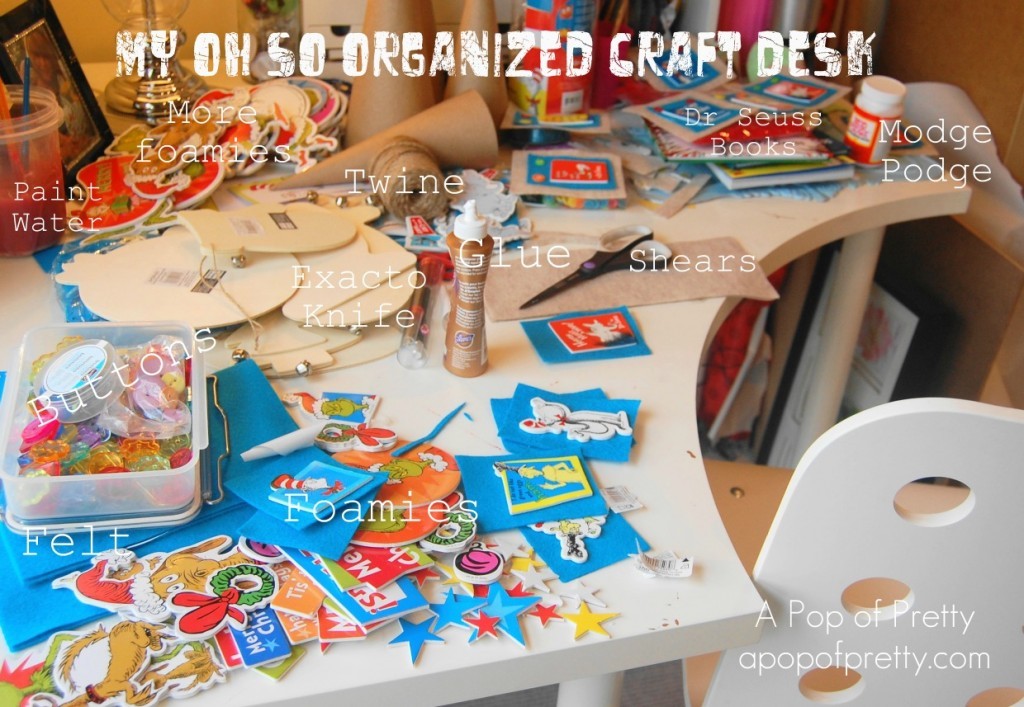 In case you are under any disillusions that I am a neatly organized crafter, I'll share a couple more…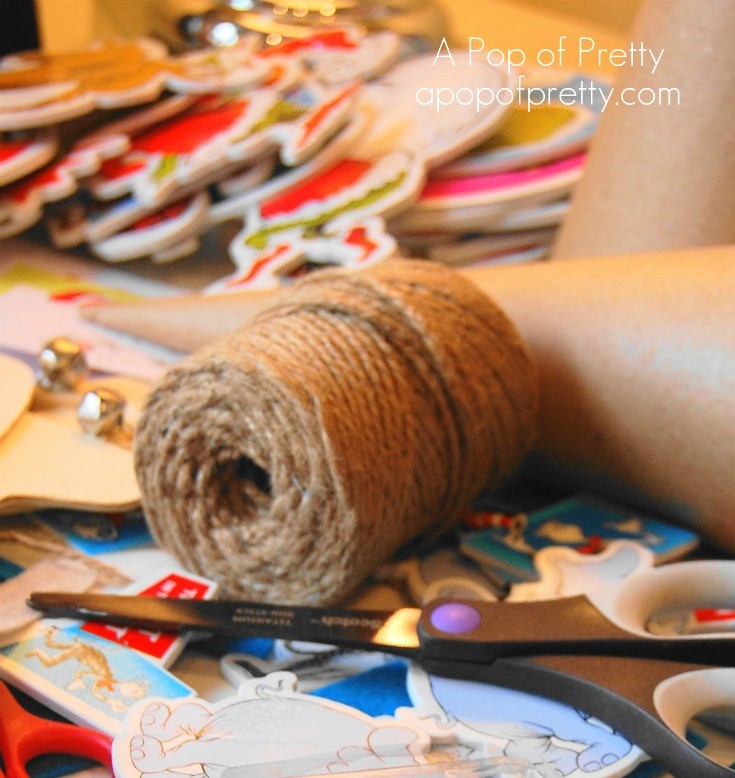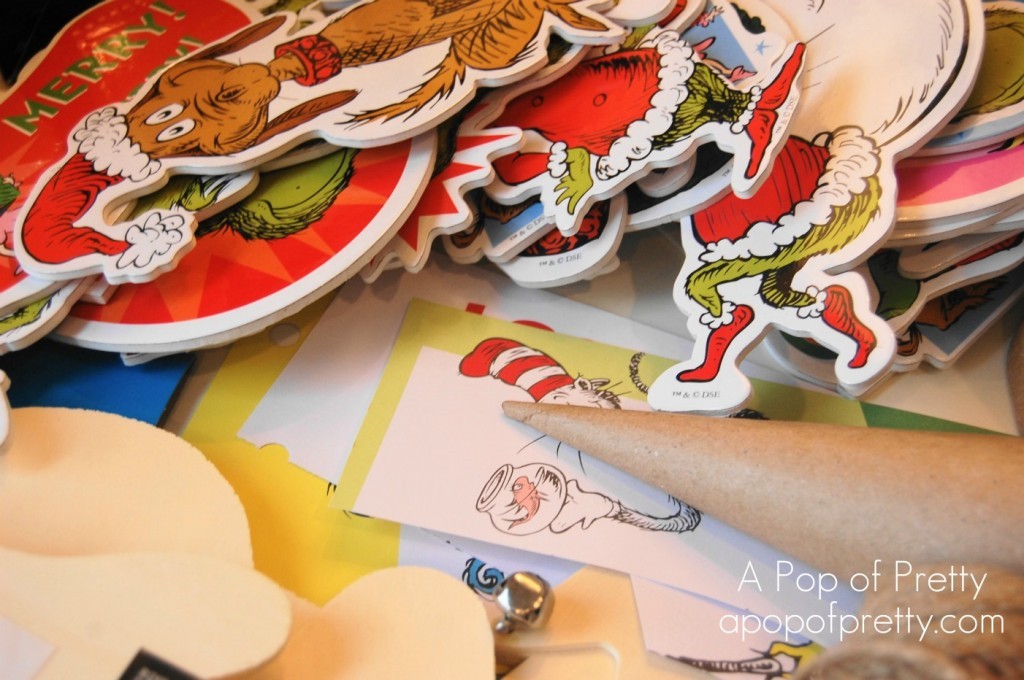 OK, now that we've established that I had no idea where this creative process was going to lead, let me show you some of the things I came up with.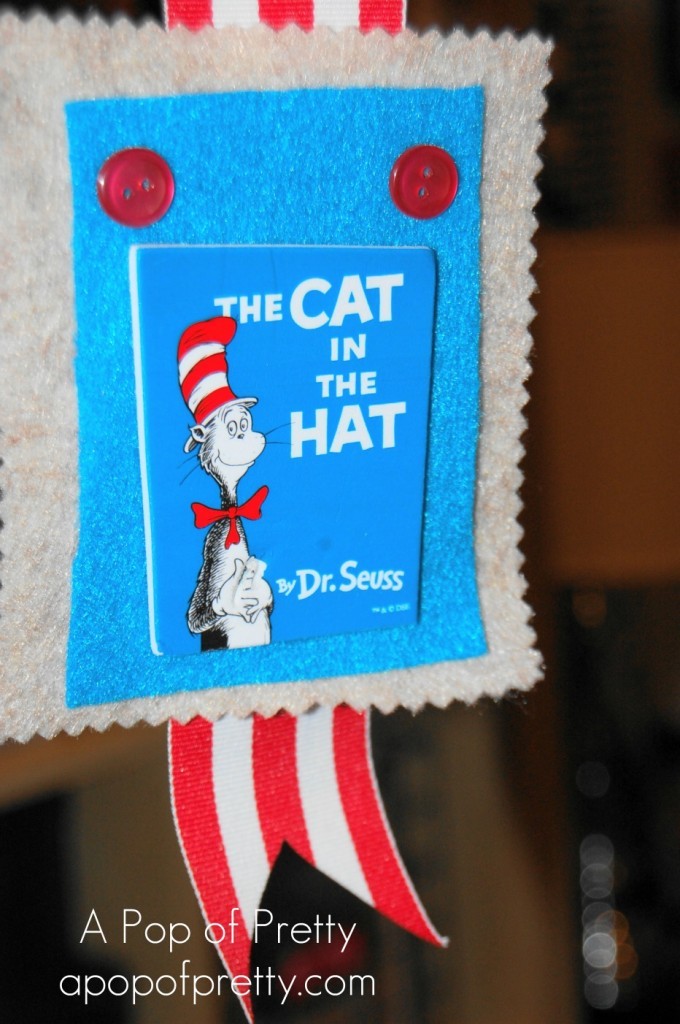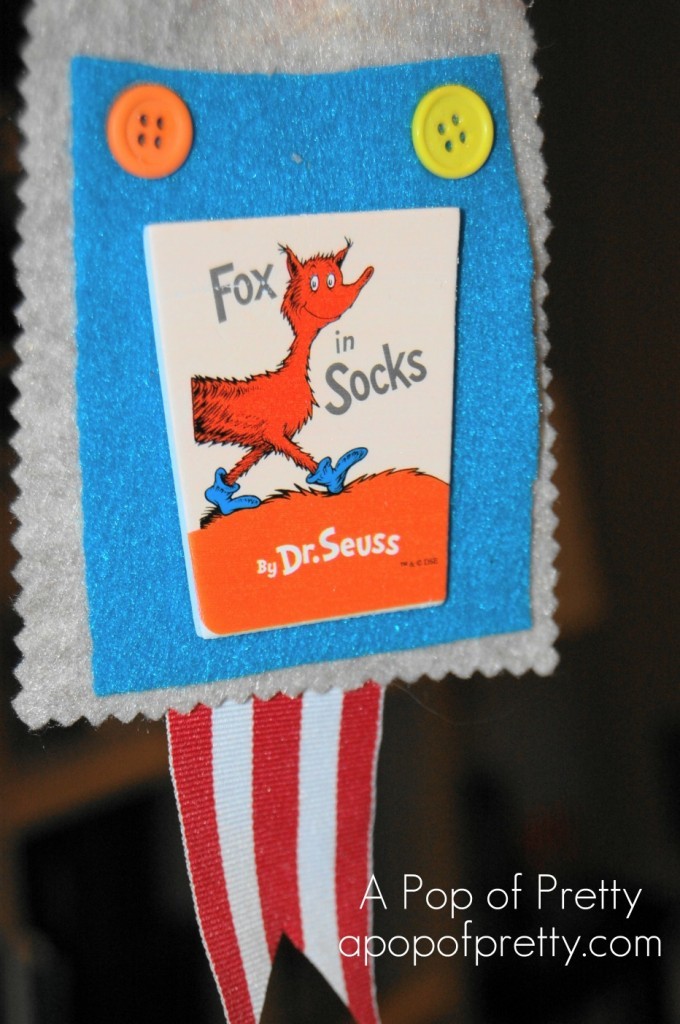 Cute, huh? These were so easy to make.  All you need is foamies, felt (two colors), buttons,  craft glue and ribbon (preferably red and white striped. Start by cutting your felt (steps 1 & 2 below).  Then use a good craft glue to adhere the pieces together (step 3).  The foamies are self adhesive and they stick really well to the felt.  Next, add some cute buttons with glue (step 4).   I also used my pinking shears around the outside to add a little more detail.  Let dry (step 6). Finally, glue the whole thing to a piece of ribbon.  You're done!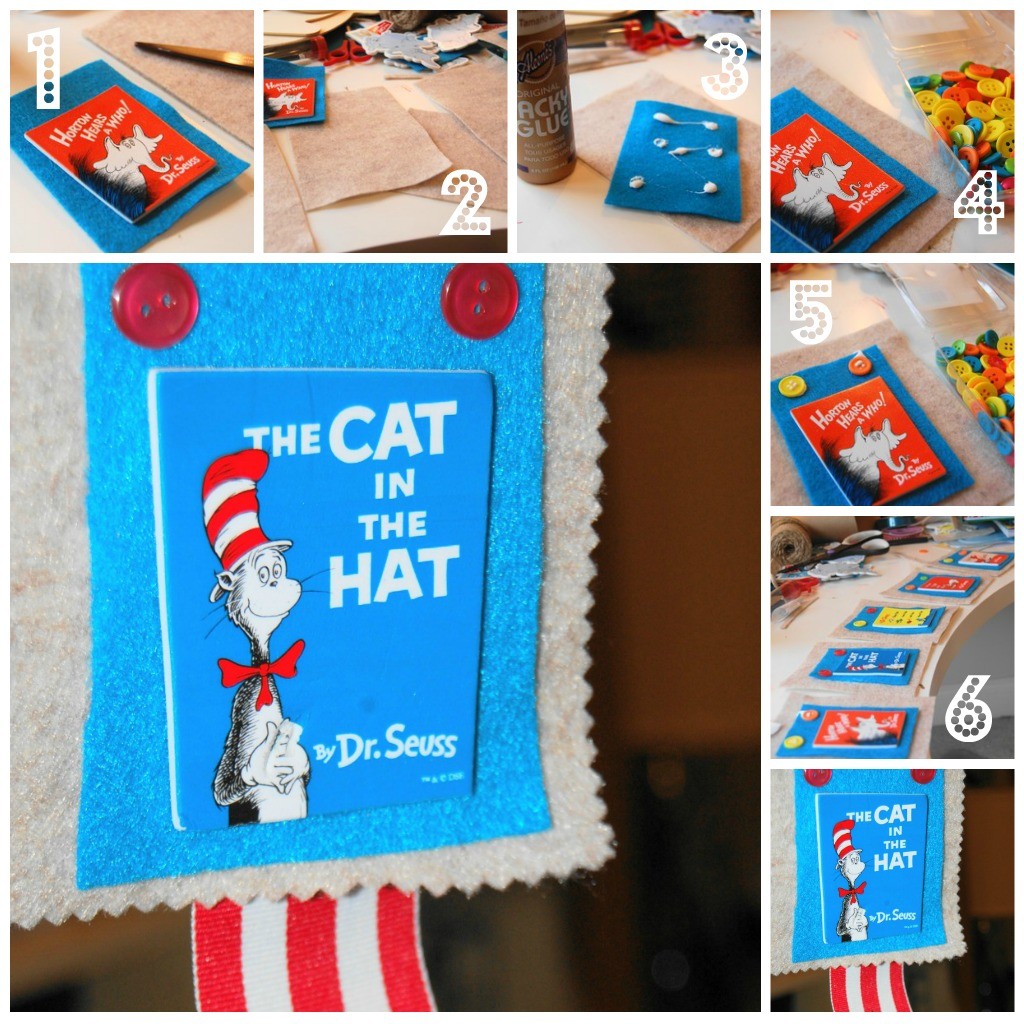 I also made a whole bunch of other things, but to keep this short, here's just a few…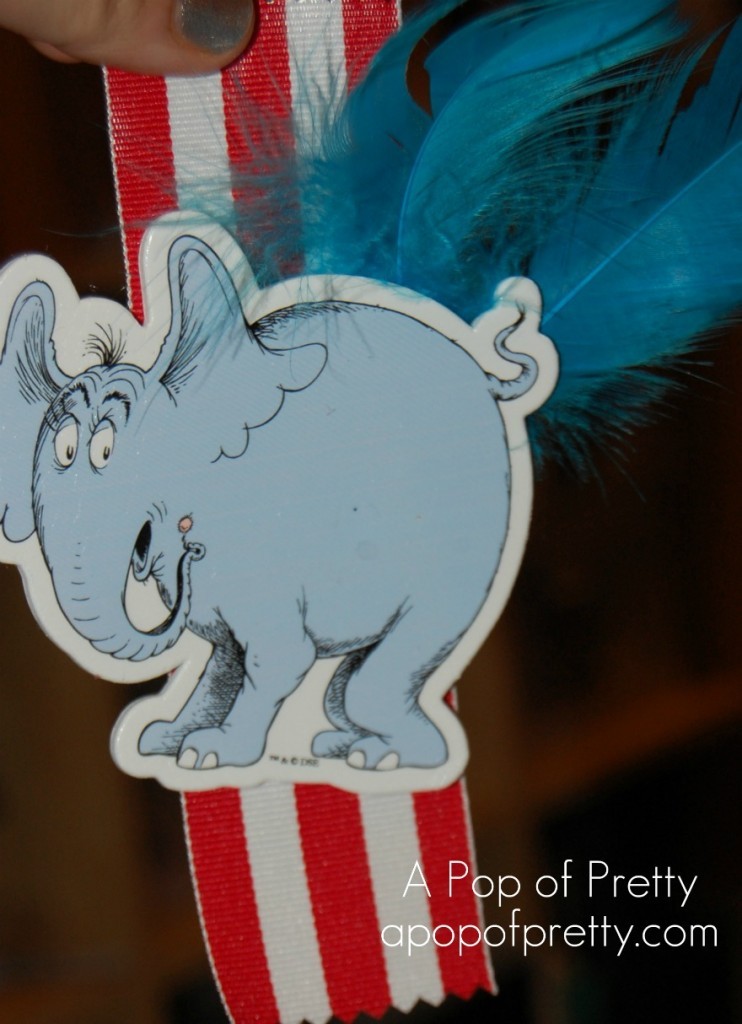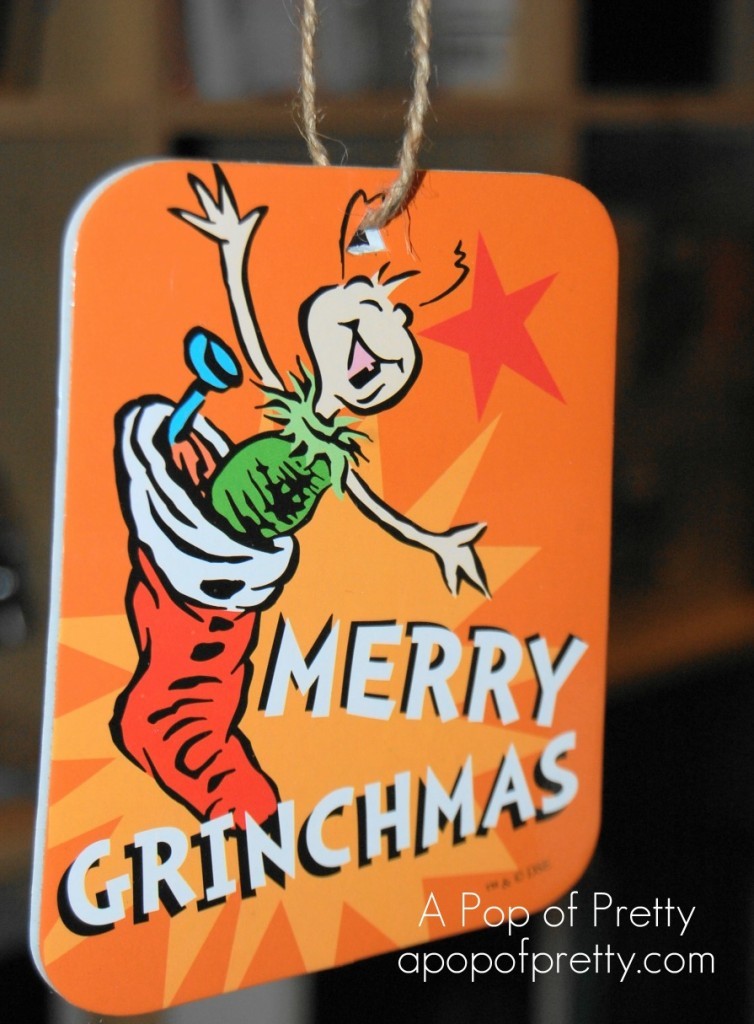 I also found some fabulous red and white striped sinamay at Hallmark the other day.  What luck!  I can't wait to see how it all comes together.
I'll be making other things for the tree in the coming weeks.  I'm moving onto book pages now…I'm hoping to incorporate a garland of sorts made from Dr Seuss books.  We'll see how that one goes!
Until next time,
Kerri