This post was most recently updated on September 23rd, 2019
Hard to believe the title of this post is How to Decorate a Fall Mantel! But, have you heard?!? Tomorrow is officially Fall!   According to the Farmer's Almanac, the first day of Fall in the Northern Hemisphere starts on September 23rd,  at 5:05am (EST).  And, around here, that means "no-more-feeling-guilty-about-Fall-decorating-while-it's-still-officially-summer"!  So on that note, today I'm sharing my Fall mantel.  It's actually been decorated for Fall for awhile now (tisk, tisk, I know), but I held off on talking about here so as not to rain on anyone's attachment to the final days of summer!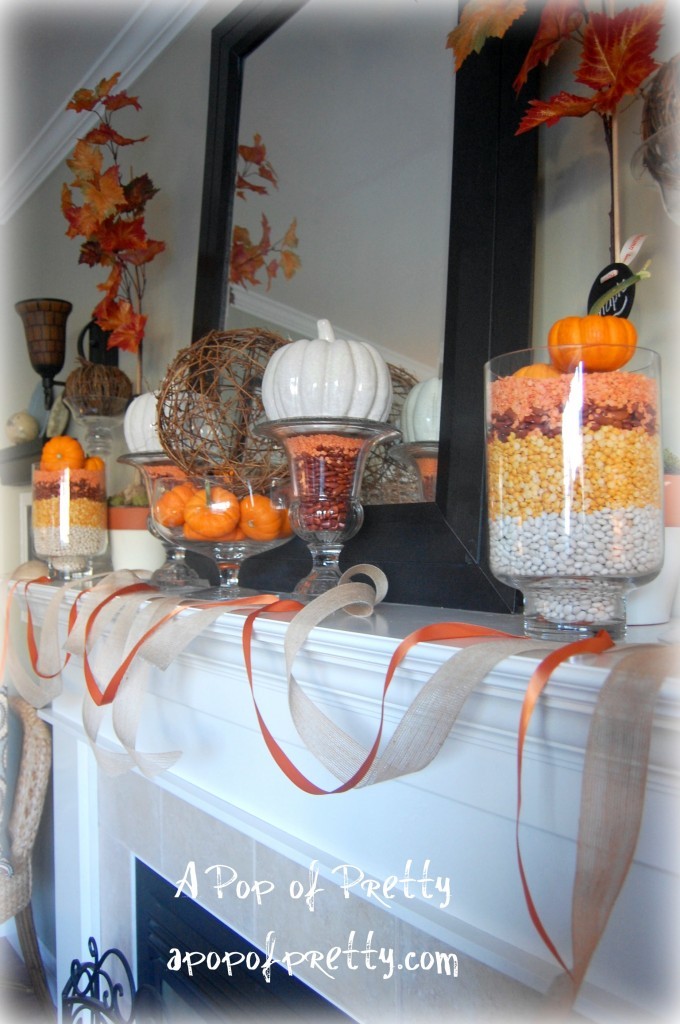 I love changing up my mantel decor around the seasons, and Fall is no different. This Fall decor will hang around for a month or so, at least until Canadian Thanksgiving (Oct 1oth), and then it's time to spook my kids out with a creepy Halloween mantel.
This year, I used a lot of natural items in traditional Fall colors; including real mini-pumpkins and dry bean filler for my glass vases/urns.  The cashier at the grocery store asked me what I was making with all my 10+ bags of beans, lentils and split peas. Soup? Chile? Stew?  I think I totally stumped her when I said they were for decorating!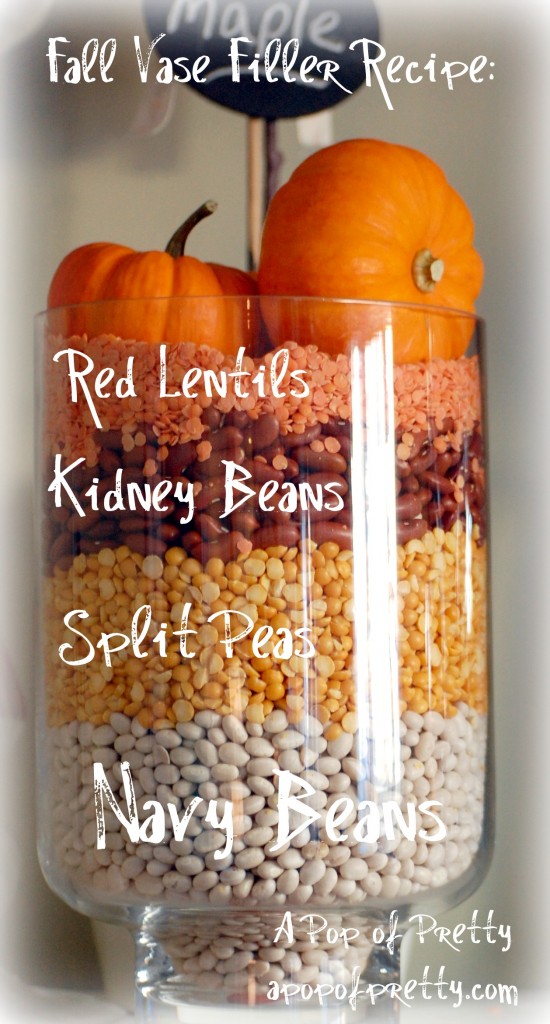 While I love the warmth of traditional Fall colors, their saturated hues can feel a bit heavy.  I tried to balance this with  lots of airy glass – including vases,  urns, and candlesticks.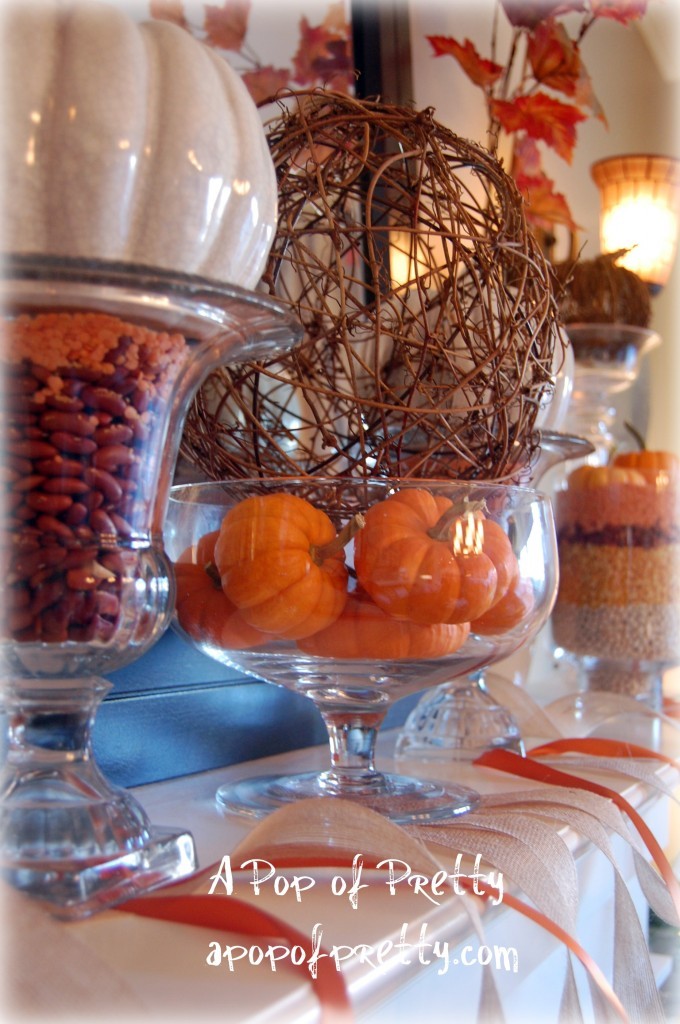 I posted awhile back about the maple seedlings you see on each end of the mantel.  You can see how I made them (soooo simple!) by reading the post How to make a pretty (faux) potted maple seedling for your Fall decor which was since featured by Beth at Home Stories A to Z, as well as the CSI Project!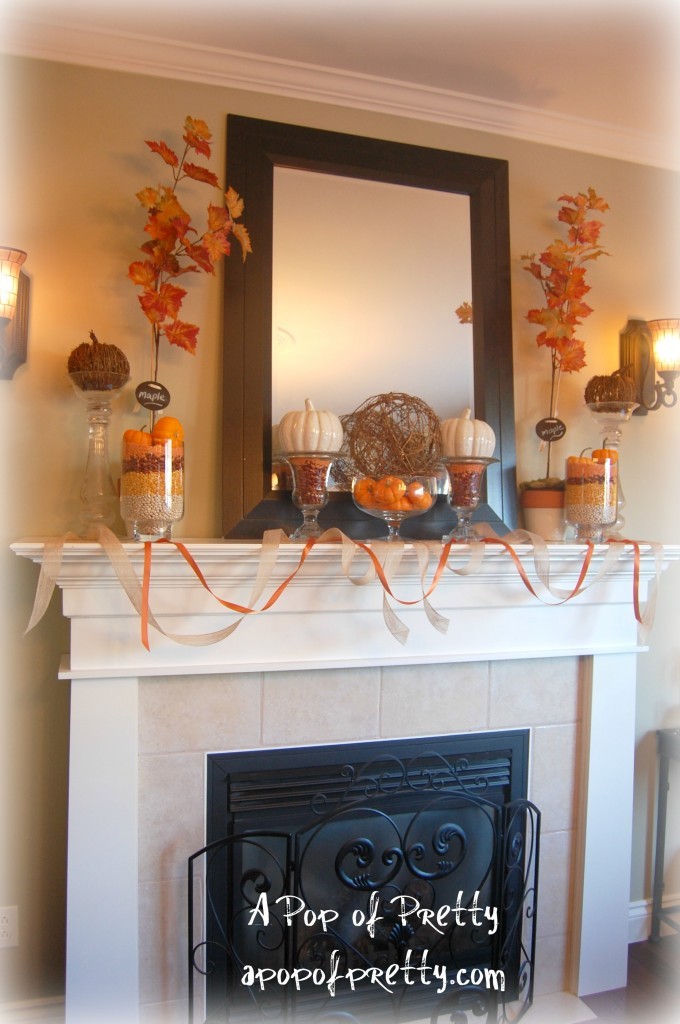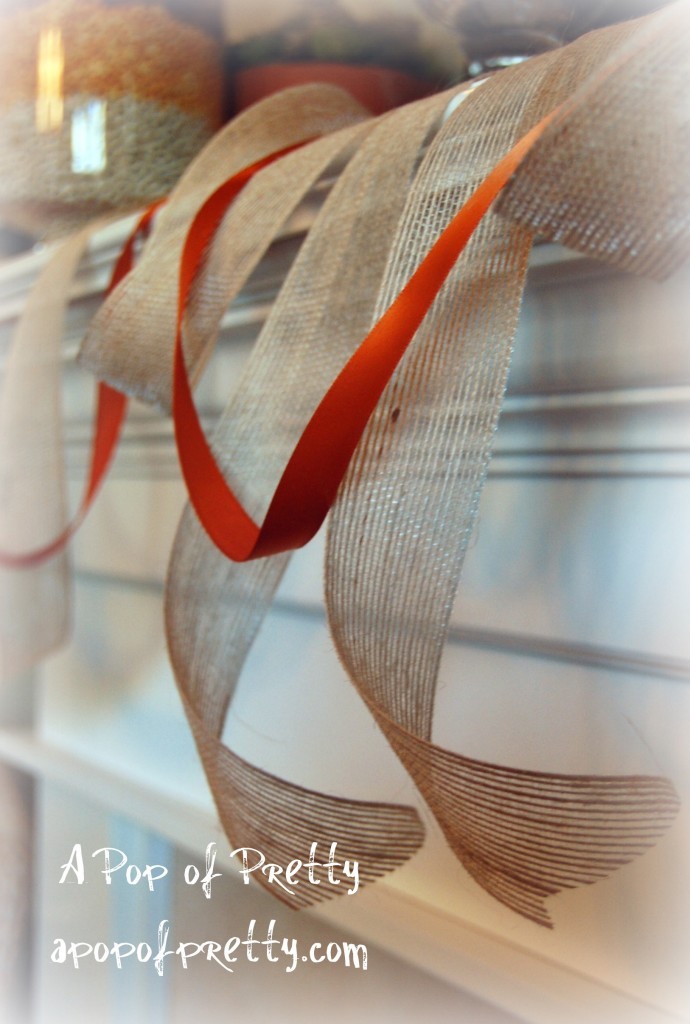 So how about you?  Are you seasonally mantel-addicted like me, or do you keep things consistent year-round?  I'd love to hear from you!
Until next time, happy Fall!
Kerri
Update (Sept 27th): I shared this post at The Lettered Cottage's Fall Mantel Party!